6
King of Obsolete
Index
In 2003,
i bought my first computer as the King of Obsolete so i could see the world through my computer screen. By 2004 i had enough computer skills to start this website so the rest of the world can see how i live at the end of the world in the Great White North. I have figured the website has become quite successfully with people around the world emailing or posting on facebook about how they enjoy my lifestyle. Through www.kingofobsolete.ca website, the world has seen my daughter Xena which i raised as a single parent since birth, grow up to be an independent women who works along side me. Plus the website has helped me publish 2 of my 4 books which are around the world with people enjoying no matter if they are male or female or English is not their main language. With the website being popular around the world i was able to appear as a quest on Ice Road Truckers TV show in seasons 7 & 8 which was a lot of fun. I'm proud to tell everyone that I'm a single parent of a daughter, published author and on natioanl TV around the world all from my Kingdom at the end of the So-Called road to Lynn Lake Manitoba.
In 2016 the website got locked down due to powers beyond my control and November 2017 I'm now back in control. It will take me a few weeks to get the website cleaned up because there is 13 years of info that needs to be updated to what we are focusing on now days. We are also working on getting our own TV show that will be viewed around the world to my Kingdom Followers.
(also i have to learn a new computer and this dreamweaver web page programs all over again, lol )
Thansk (to read more on MY spelling of thansk click on)
KoO
Published Author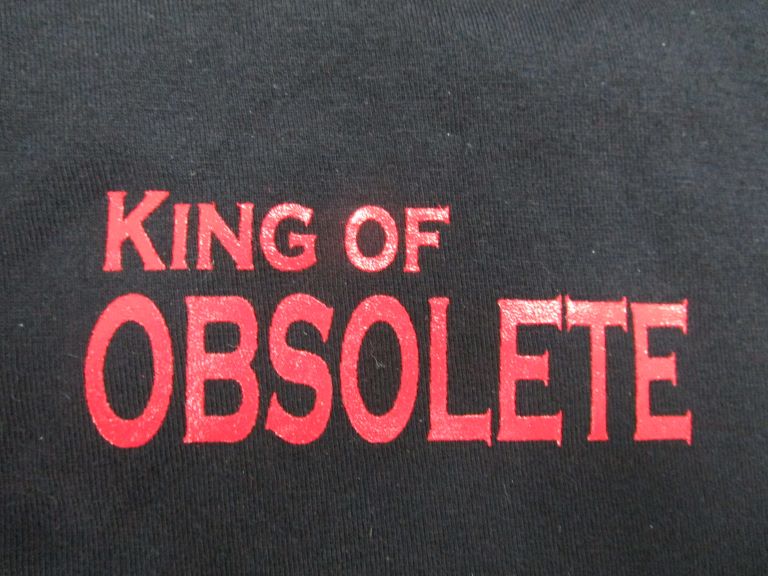 CHANGES MADE TO WEBSITE
WHAT THE KING DID TODAY -- Dec 04 2020
KING TODAY DIAL UP PAGE -- Dec 04 2020
Dec 03 2020 -- Bad Sunday -- based and written 2014
Dec 03 2020 -- Flying Words
Dec 02 2020 -- The Rules -- based and written 2015
Dec 01 2020 -- Small but Ample -- based and written 2015
Dec 01 2020 -- Misc Stories ---- 9th book
Dec 01 2020 -- No Fear No Common Sense Flying ---- 8th book
Nov 30 2020 -- Dominatrix School Book 7th book
Nov 25 2020 -- Love is Trust Book 6th book
Sept 2020 -- My Wasted Youth Alexander MB Book 5th book
Aug 2020 -- KoO Book Set 1st & 2nd books
KING'S CATS -- my collection TD-6, TD-9, TD-18, D6-9U, LINN TRACTOR
Nov 08 2019 -- Linn Tractor Logging Sleighs
KING'S BAR STARTER --april 2018 -- 2 new Bar Starters made in the summer of 2017
TD-6 TD-9 Thermostat upgrades -- simple pictures to follow (updated July 01 2020)
TD-6 TD-9 check list -- for when you buy your first cat
Nov 03 2019 -- TD-9 INTERNATIONAL "Free Fall"
Nov 03 2019 -- TD-18 index page
Nov 03 2019 -- Winter Freighting Sleigh 2019
Oct 22 2019 -- Lombard Winter Freighting Sleighs
Nov 03 2019 -- P.A.T Winter Freighting Sleigh
Nov 03 2019 -- Winter Freighting Sleighs
WINTER FREIGHTING SLEIGH -- THESE ARE THE SKINNY SKI SLEIGHS
CAT TRAIN PICTURES -- MARCH 2009
Feb 12 2020 -- 1976 AM General M816 Wrecker
Jan 12 2020 -- Sunken Ford 9000 Recovery
1939 Chevy Truck -- the best $200.00 i spent in 1984
BLACK FLEET ON WHEELS -- the complete list in the Kingdom with wheels
8V71 DETROIT DIESEL TRUCK ENGINE -- this is the engine in the Screaming Ford
KoO-Tracks 2017 to 2018 fun added
V12 GMC 702 ENGINE KNOWN AS SCHOOL BOY'S DREAM -- the title says it all
WINTER ROAD WEBPAGE -- KoO adventures on winter roads
BUILDING MY WINTER ROAD (4 parts)
Water Salvage Index -- I'm afraid of water and yet i do water salvages
Feb 04 2020 -- CF-PJG Beech 18 Kingdom
ROYAL NAVY -- Boats built from scarp steel
KING'S ROYAL TOURS --my travels that turn out to be adventures
www.kingofobsolete.ca--the story how the website came about
THE KINGDOM --the place we call home
King's Lingo -- my use of words
King's Blad Spot -- yes it is getting bigger
COOKING WITH CHEESE WHIZ --making the food taste better
KoO HATS -- purchased here on the website
1st book CAT TRAIN NEWSLETTERS -- purchased here on the website
2nd book LIFE IN THE KINGDOM -- purchased here on the website
ENJOYABLE BOOKS that the King's likes to read-- which is not always PLAYBOY
Contacting the King of Obsolete-- at the end of the world
Links where the King hangs out in computerland -- where i see the world through my computer screen
THE WEBSITE STARTED IN 2004 WITH MICROSOFT FRONT PAGE. IN 2012 THE HOST SERVER COMPANY WENT TO A NEW SERVER THING AND MICROSOFT FRONT PAGE WAS "OBSOLETE". FROM APRIL TO DECEMBER I COULD NOT UPDATE THE WEBSITE UNTIL I SPENT $1200.00 ON A NEW COMPUTER AND PROGRAM. DECEMBER 23 2012 I WAS ABLE TO UPDATE THE WEBSITE AFTER I LEARNED HOW TO OPERATE DREAMWEAVER CS6 PROGRAM. I WENT FROM AN "OBSOLETE" PROGRAM TOTHIS STATE OF THE ART PROGRAM WHICH MAKES LIFE INTERESTING.
THANSK