4
WHAT THE "KING" DID TODAY FOR THE DIAL UP USERS
DECEMBER 9 2006, I STARTED THIS PAGE FOR THE DIAL UP USERS. I SEEM TO HAVE FORGOTTEN WHAT IT IS LIKE TO BE ON DIAL UP NOW THAT I HAVE MY OWN PERSONAL HIGH SPEED DISH. WHAT I'LL DO IS JUST HAVE ONE PICTURE ON THIS PAGE AND IF YOU MISS A DAY THEN GO TO THE REGULAR PAGE WITH ALL THE EVENTS OF THE "KINGDOM". I HOPE THIS WORKS AND IF THERE IS PROBLEMS JUST EMAIL ME AT info@kingofobsolete.ca
THANSK
March 10 2019 -- 1939 Chevy Truck
Feb 27 2019 -- KoO-Tracks 2017 to 2018 fun added
Feb 23 2019 -- 1938 MAPLE LEAF TRUCK--added to bottom of the page
Oct 22 2019 -- Lombard Winter Freighting Sleighs
Nov 03 2019 -- TD-18 index page
Nov 03 2019 -- Winter Freighting Sleigh 2019
Nov 03 2019 -- P.A.T Winter Freighting Sleigh
Nov 03 2019 -- TD-9 INTERNATIONAL "Free Fall"
Nov 03 2019 -- Winter Freighting Sleighs
Nov 08 2019 -- Linn Tractor Logging Sleighs
Nov 11 2019
it was a good day yesterday with the Twins getting up and running. the first start on Free Fall on gas was only good for one picture then after that it got too smokie in the shop for the cameras. when i started Kijiji the cameras did not record that one because he was out of camera view.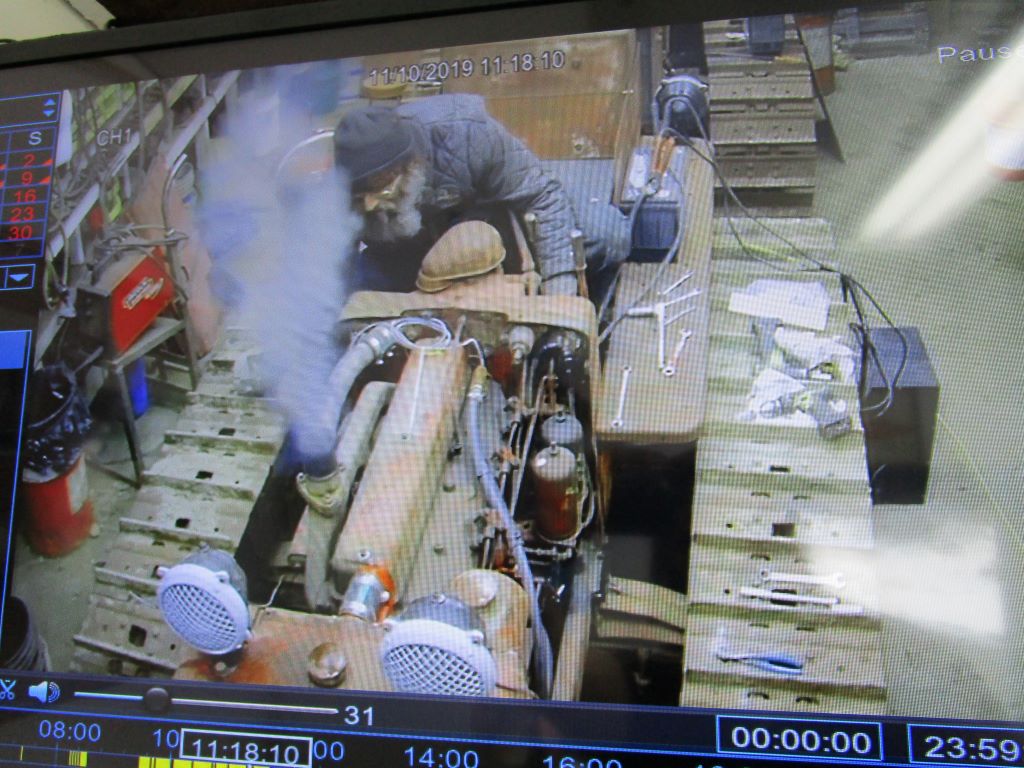 with morning outisde temperatures of -28c, the puppie and her trainer dog have been in the shop enjoying the wood stove or getting in my way when i'm working.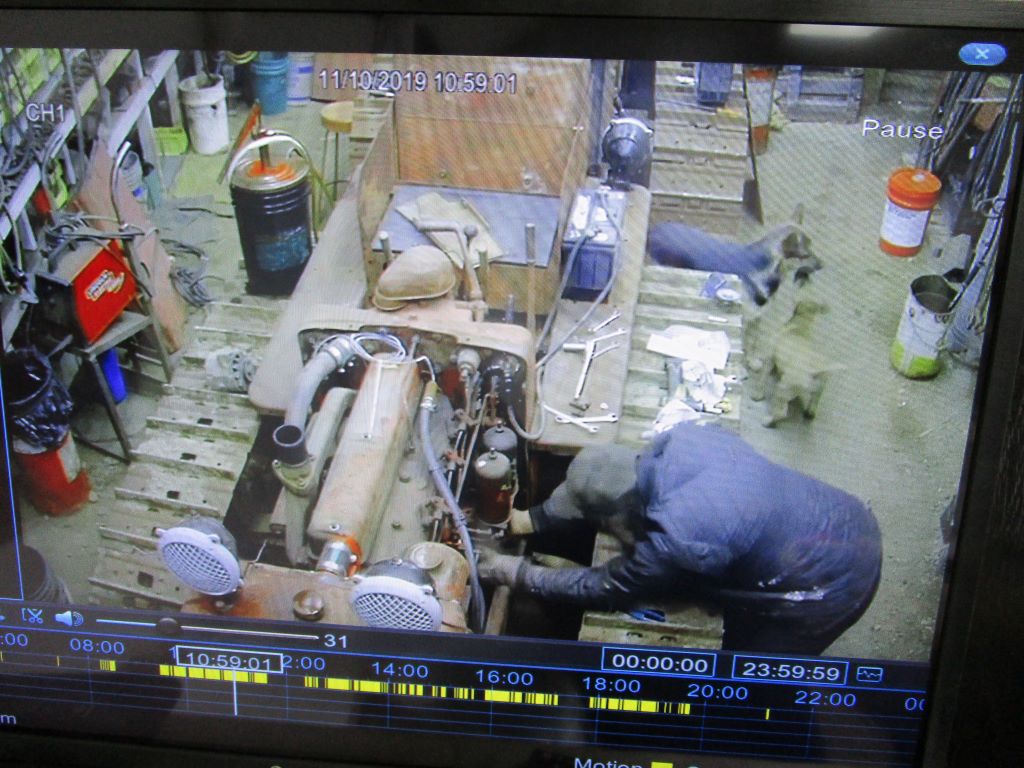 BACK TO REGULAR "WHAT THE KING DID TODAY PAGE"