4

WHAT THE "KING" DID TODAY FOR THE DIAL UP USERS

DECEMBER 9 2006, I STARTED THIS PAGE FOR THE DIAL UP USERS. I SEEM TO HAVE FORGOTTEN WHAT IT IS LIKE TO BE ON DIAL UP NOW THAT I HAVE MY OWN PERSONAL HIGH SPEED DISH. WHAT I'LL DO IS JUST HAVE ONE PICTURE ON THIS PAGE AND IF YOU MISS A DAY THEN GO TO THE REGULAR PAGE WITH ALL THE EVENTS OF THE "KINGDOM". I HOPE THIS WORKS AND IF THERE IS PROBLEMS JUST EMAIL ME AT info@kingofobsolete.ca

THANSK

Aug 14 2018 -- Bombardier Muskeg Buggy

Aug 14 2018 -- TD-6 motor change to T-6

April 28 2018 -- Beech 18 water recovery

April 28 2018 -- Water Salvage Index

April 08 2018 -- King's Bar Starter

April 08 2018 -- Barnes Freighters

April 04 2018 -- Hats for sale

March 25 2018 -- Linn Tractor Working

March 25 2018 -- Winter Drill Road Index

Dec 25 2017 -- 1953 Bombardier Model B-18

Nov 21 2017 -- KoO-Tracks

Nov 17 2017 -- King's Cats

Nov 17 2017 -- Black Fleet on Wheels

Jan 07 2016 -- YouTube Videos

Nov 21 2018

yesterday at -30c we fired up the Screaming Ford to do a little recovery of a burnt car in the bush. the exhaust fog made the picture look so good and the morning sun shine off the chrome too.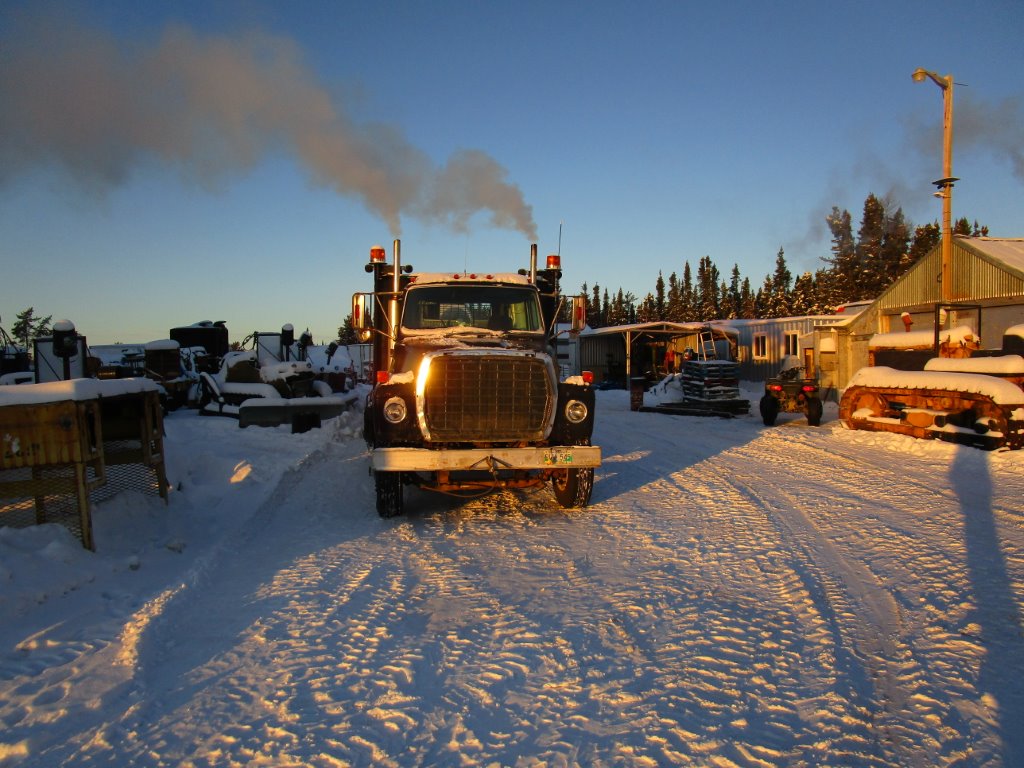 even the newest cat in the Kingdom fired up too. the1952 TD-6 known as Aggie had no problems starting on gas then switching to diesel.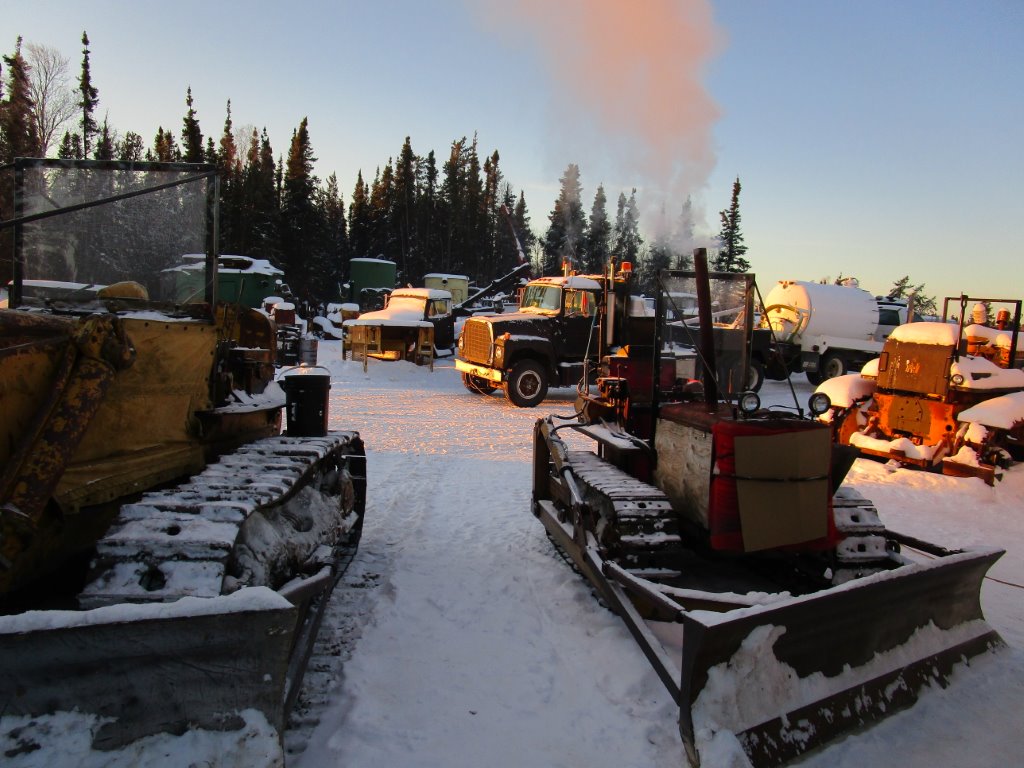 BACK TO REGULAR "WHAT THE KING DID TODAY PAGE"