4

WHAT THE "KING" DID TODAY FOR THE DIAL UP USERS

DECEMBER 9 2006, I STARTED THIS PAGE FOR THE DIAL UP USERS. I SEEM TO HAVE FORGOTTEN WHAT IT IS LIKE TO BE ON DIAL UP NOW THAT I HAVE MY OWN PERSONAL HIGH SPEED DISH. WHAT I'LL DO IS JUST HAVE ONE PICTURE ON THIS PAGE AND IF YOU MISS A DAY THEN GO TO THE REGULAR PAGE WITH ALL THE EVENTS OF THE "KINGDOM". I HOPE THIS WORKS AND IF THERE IS PROBLEMS JUST EMAIL ME AT info@kingofobsolete.ca

THANSK

April 08 2018 -- King's Bar Starter

April 08 2018 -- Barnes Freighters

April 04 2018 -- Hats for sale

March 25 2018 -- Linn Tractor Working

March 25 2018 -- Winter Drill Road Index

Dec 25 2017 -- 1953 Bombardier Model B-18

Nov 21 2017 -- KoO-Tracks

Nov 17 2017 -- King's Cats

Nov 17 2017 -- Black Fleet on Wheels

Jan 07 2016 -- YouTube Videos

April 19 2018

we buy long chains then cut them to length as we need them. once a year we have to go through the chains on all the trailers and Screaming Ford to get them organized.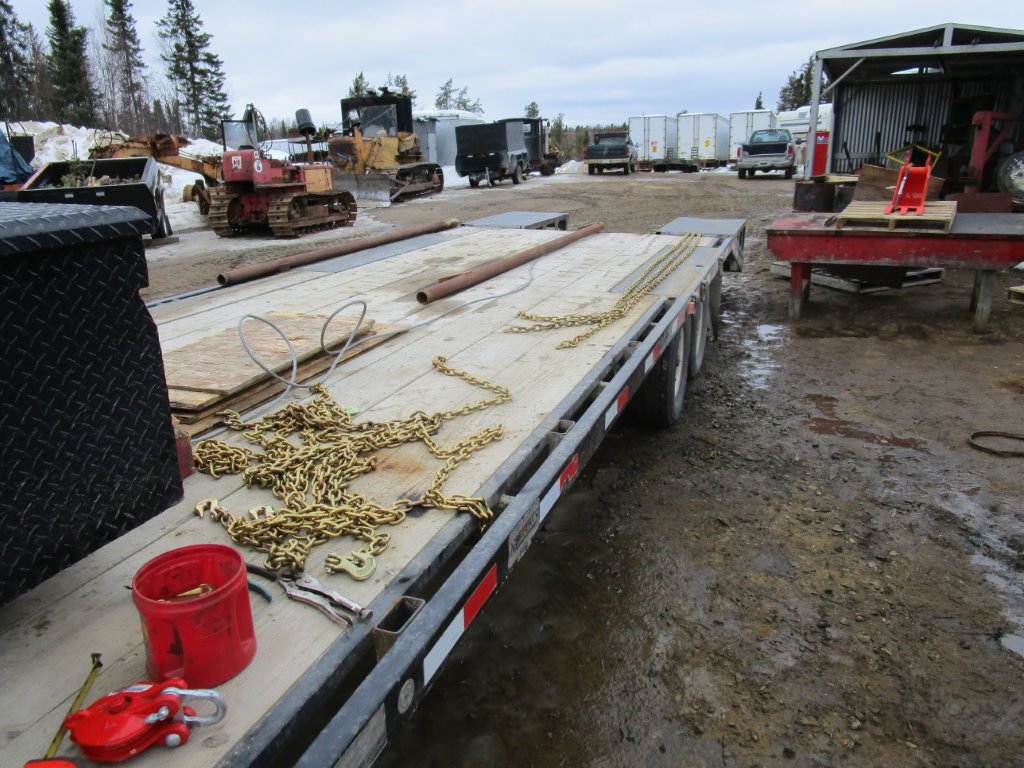 the trailers have these yellow boxes which are easy to weld on and keep the snow and rain out. in the great white north you can never have enough chains.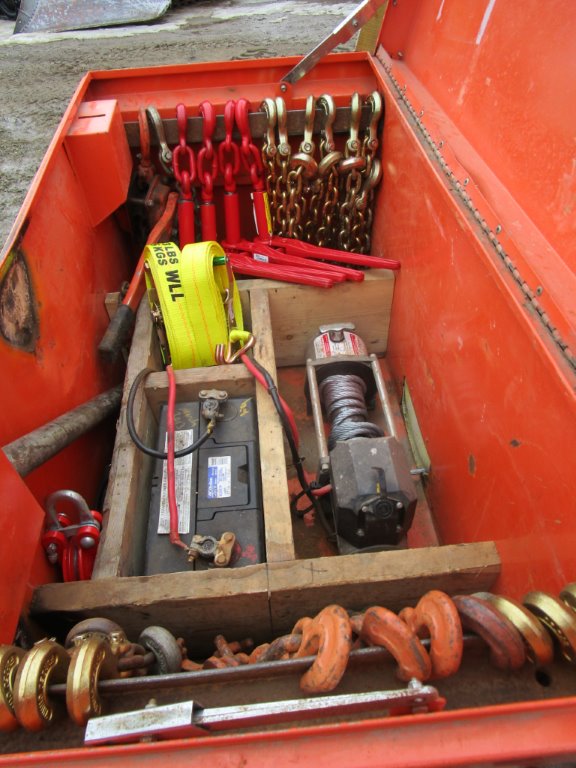 BACK TO REGULAR "WHAT THE KING DID TODAY PAGE"