4
WHAT THE "KING" DID TODAY FOR THE DIAL UP USERS
DECEMBER 9 2006, I STARTED THIS PAGE FOR THE DIAL UP USERS. I SEEM TO HAVE FORGOTTEN WHAT IT IS LIKE TO BE ON DIAL UP NOW THAT I HAVE MY OWN PERSONAL HIGH SPEED DISH. WHAT I'LL DO IS JUST HAVE ONE PICTURE ON THIS PAGE AND IF YOU MISS A DAY THEN GO TO THE REGULAR PAGE WITH ALL THE EVENTS OF THE "KINGDOM". I HOPE THIS WORKS AND IF THERE IS PROBLEMS JUST EMAIL ME AT info@kingofobsolete.ca
THANSK
March 10 2019 -- 1939 Chevy Truck
Feb 27 2019 -- KoO-Tracks 2017 to 2018 fun added
Feb 23 2019 -- 1938 MAPLE LEAF TRUCK--added to bottom of the page
Aug 19 2019
the house in WHO-ville where we get water and do laundry for the Kingdom since 2005 plus xena decided to live there since she was 16 years old had a water leak in the roof. with all this rain the chimney decided to leak and I thought we would just rip it off being old and rust. it took and hour of beating and chiseling with a hammer to get it apart but it did come apart.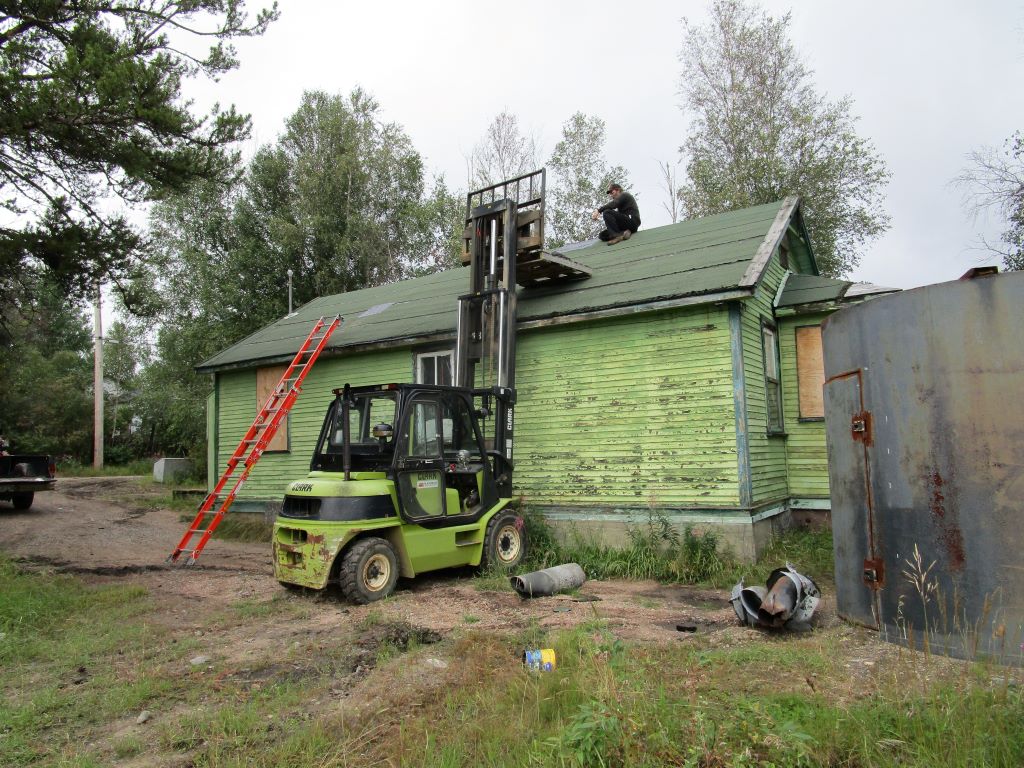 couple boards and lots of tar and it will be good for another 20 years. once again the forklift come in handy as a work platform.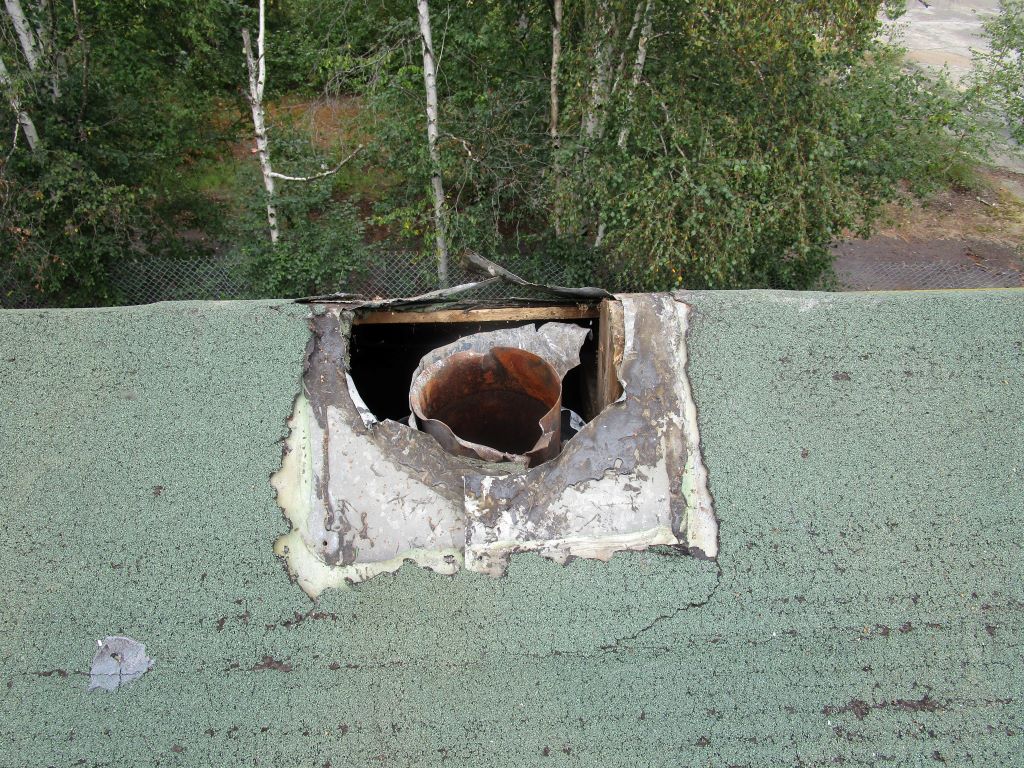 BACK TO REGULAR "WHAT THE KING DID TODAY PAGE"