4

WHAT THE "KING" DID TODAY FOR THE DIAL UP USERS

DECEMBER 9 2006, I STARTED THIS PAGE FOR THE DIAL UP USERS. I SEEM TO HAVE FORGOTTEN WHAT IT IS LIKE TO BE ON DIAL UP NOW THAT I HAVE MY OWN PERSONAL HIGH SPEED DISH. WHAT I'LL DO IS JUST HAVE ONE PICTURE ON THIS PAGE AND IF YOU MISS A DAY THEN GO TO THE REGULAR PAGE WITH ALL THE EVENTS OF THE "KINGDOM". I HOPE THIS WORKS AND IF THERE IS PROBLEMS JUST EMAIL ME AT info@kingofobsolete.ca

THANSK

Aug 14 2018 -- Bombardier Muskeg Buggy

Aug 14 2018 -- TD-6 motor change to T-6

April 28 2018 -- Beech 18 water recovery

April 28 2018 -- Water Salvage Index

April 08 2018 -- King's Bar Starter

April 08 2018 -- Barnes Freighters

April 04 2018 -- Hats for sale

March 25 2018 -- Linn Tractor Working

March 25 2018 -- Winter Drill Road Index

Dec 25 2017 -- 1953 Bombardier Model B-18

Nov 21 2017 -- KoO-Tracks

Nov 17 2017 -- King's Cats

Nov 17 2017 -- Black Fleet on Wheels

Jan 07 2016 -- YouTube Videos

Feb 18 2019

to make the plow truck known as Thor able to pull my tandem trailers i had to lower the hitch because the truck is too high. of course it was only -25c during the heat of the day so i had the diesel fuel heater blowing in my face as i welded.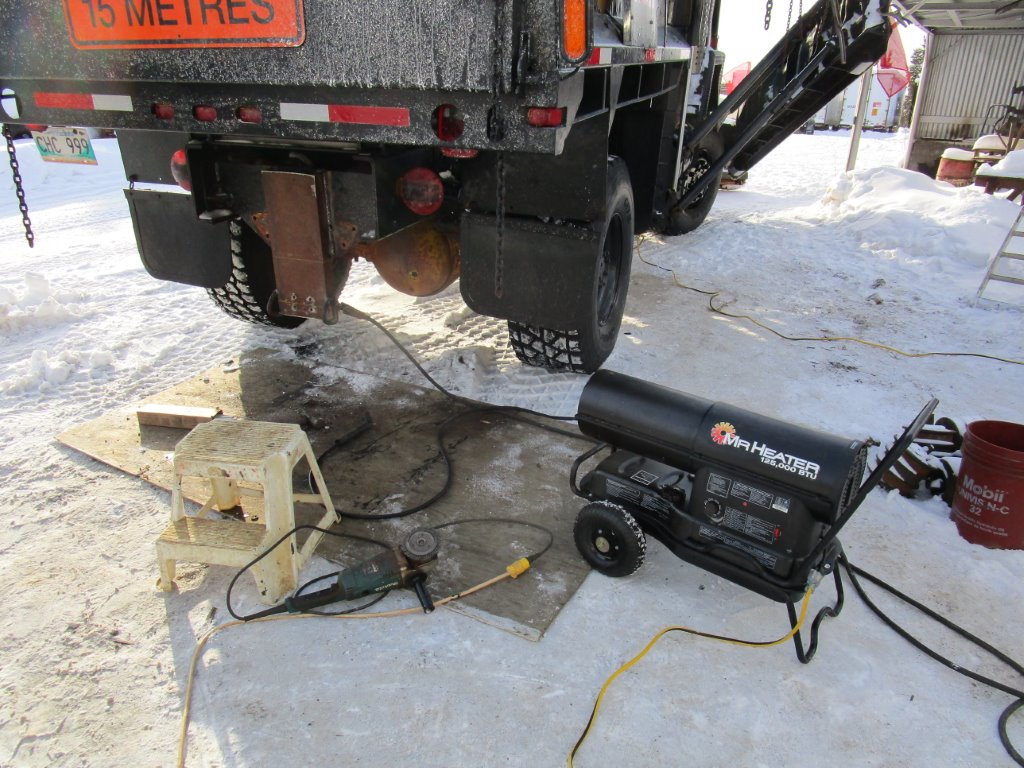 to finish up, i splashed the black paint on that will be dry in june sometime.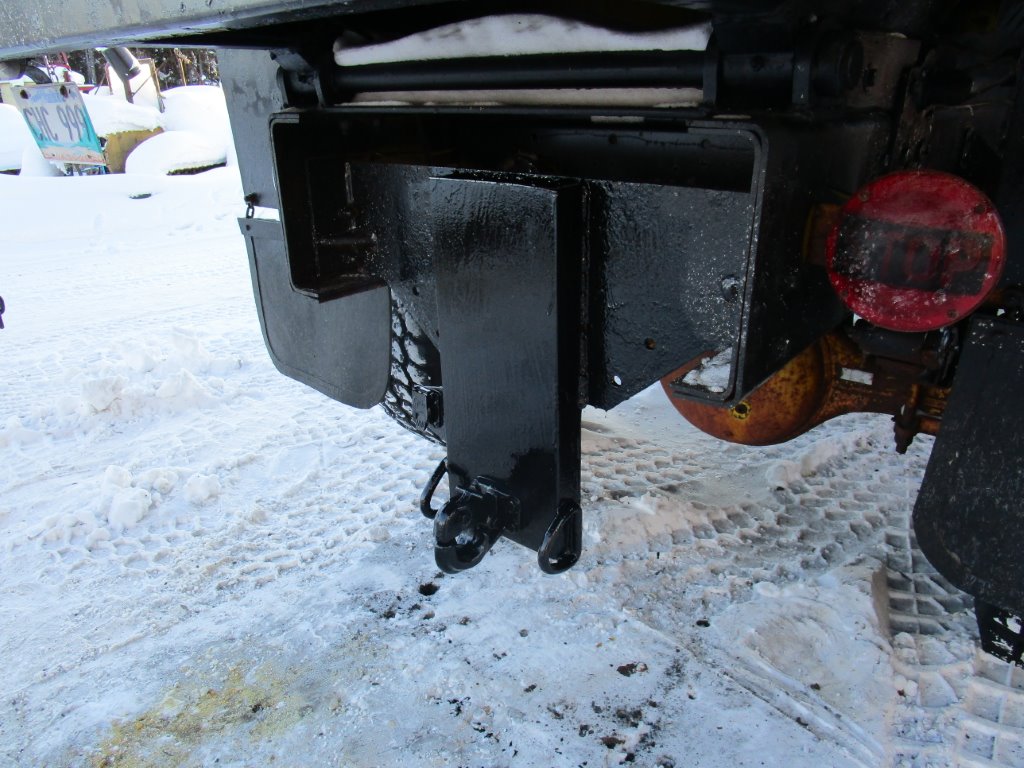 BACK TO REGULAR "WHAT THE KING DID TODAY PAGE"