4
WHAT THE "KING" DID TODAY FOR THE DIAL UP USERS
DECEMBER 9 2006, I STARTED THIS PAGE FOR THE DIAL UP USERS. I SEEM TO HAVE FORGOTTEN WHAT IT IS LIKE TO BE ON DIAL UP NOW THAT I HAVE MY OWN PERSONAL HIGH SPEED DISH. WHAT I'LL DO IS JUST HAVE ONE PICTURE ON THIS PAGE AND IF YOU MISS A DAY THEN GO TO THE REGULAR PAGE WITH ALL THE EVENTS OF THE "KINGDOM". I HOPE THIS WORKS AND IF THERE IS PROBLEMS JUST EMAIL ME AT info@kingofobsolete.ca
THANSK
March 10 2019 -- 1939 Chevy Truck
Feb 27 2019 -- KoO-Tracks 2017 to 2018 fun added
Feb 23 2019 -- 1938 MAPLE LEAF TRUCK--added to bottom of the page
June 18 2019
i had to buy a forklift so i could reach up to paint the new shop. we had a good day yesterday with splashing 8 gallons of paint every where.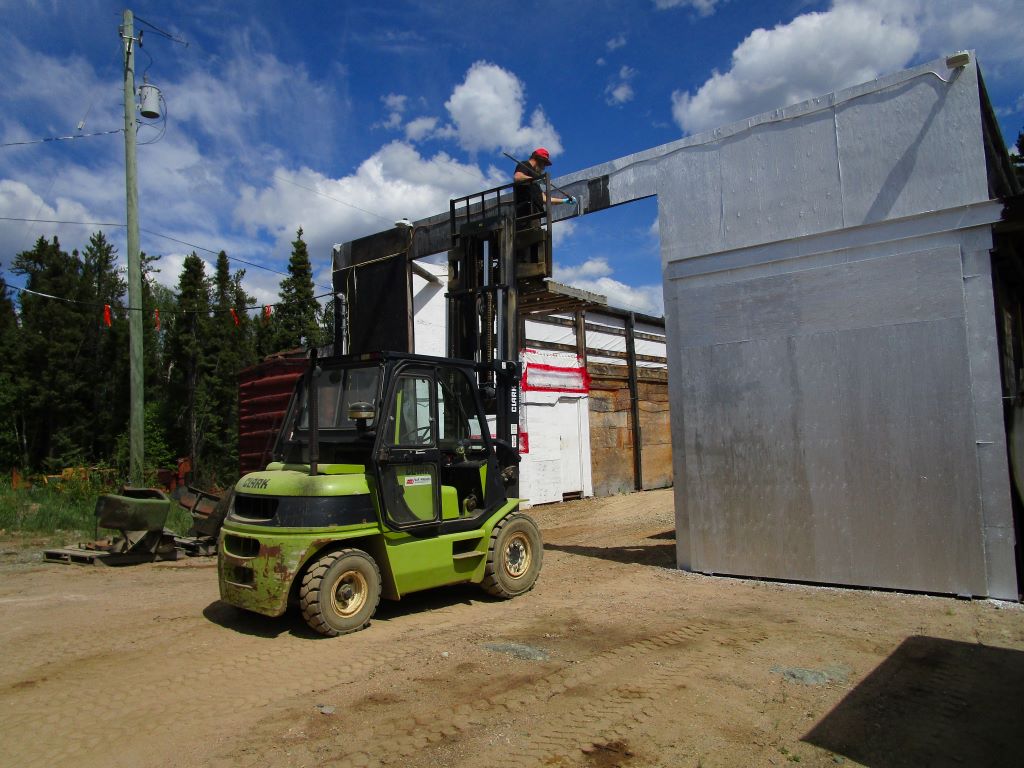 then my son took a selfie of me by the Green Toy with the Mr. Bean door latch.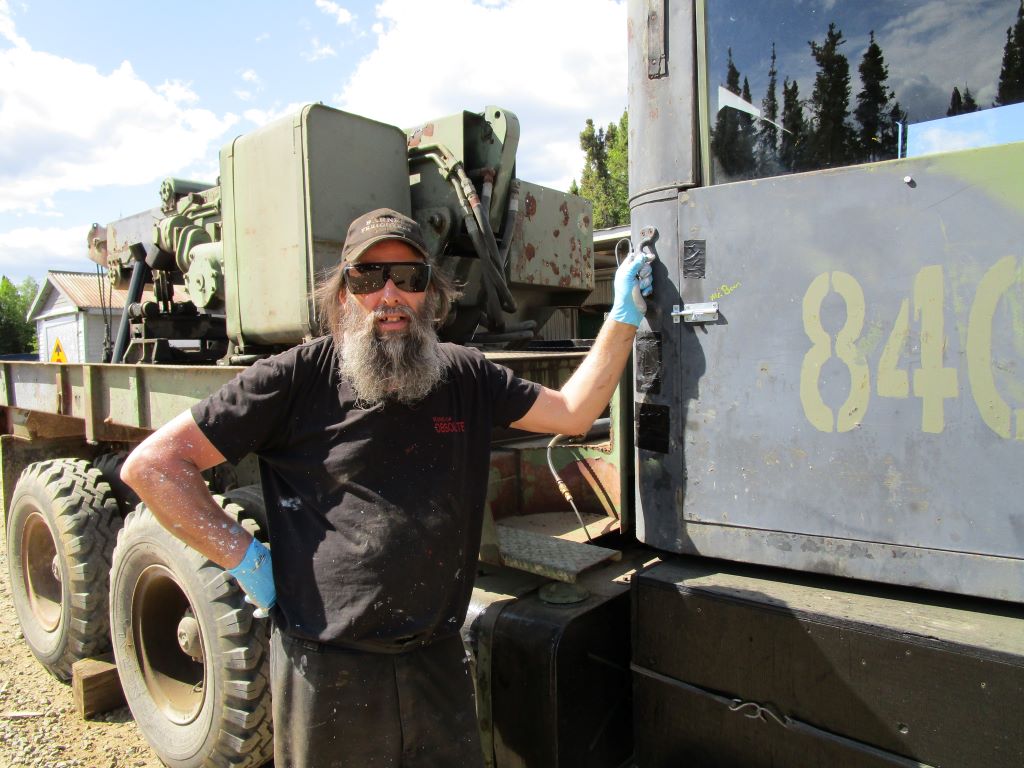 BACK TO REGULAR "WHAT THE KING DID TODAY PAGE"