4
WHAT THE "KING" DID TODAY FOR THE DIAL UP USERS
DECEMBER 9 2006, I STARTED THIS PAGE FOR THE DIAL UP USERS. I SEEM TO HAVE FORGOTTEN WHAT IT IS LIKE TO BE ON DIAL UP NOW THAT I HAVE MY OWN PERSONAL HIGH SPEED DISH. WHAT I'LL DO IS JUST HAVE ONE PICTURE ON THIS PAGE AND IF YOU MISS A DAY THEN GO TO THE REGULAR PAGE WITH ALL THE EVENTS OF THE "KINGDOM". I HOPE THIS WORKS AND IF THERE IS PROBLEMS JUST EMAIL ME AT info@kingofobsolete.ca
THANSK
March 22 2021 -- King of Obsolete's Ladies 3rd book
April 04 2021 -- King of Obsolete's Adventures 4th book
April 04 2021 -- Joey Barnes KoO Book Author Page
April 20 2021
i had to add another book to the Winter Road series on how to lose money without say I Do to get the years 2010-11 included. being the 13th book and the 3rd book in the series means the book is cursed. so i used a picture of one of the white suburbans i owned which was given away as a parting gift to one on the ladies who was engaged to me. the first book in the series My Struggles is stll being offered for FREE with amazon till midnight tonight.
Winter Roads: My Struggles (King of Obsolete Winter Roads Book 1) - Kindle edition by Barnes, Joey. Crafts, Hobbies & Home Kindle eBooks @ Amazon.com.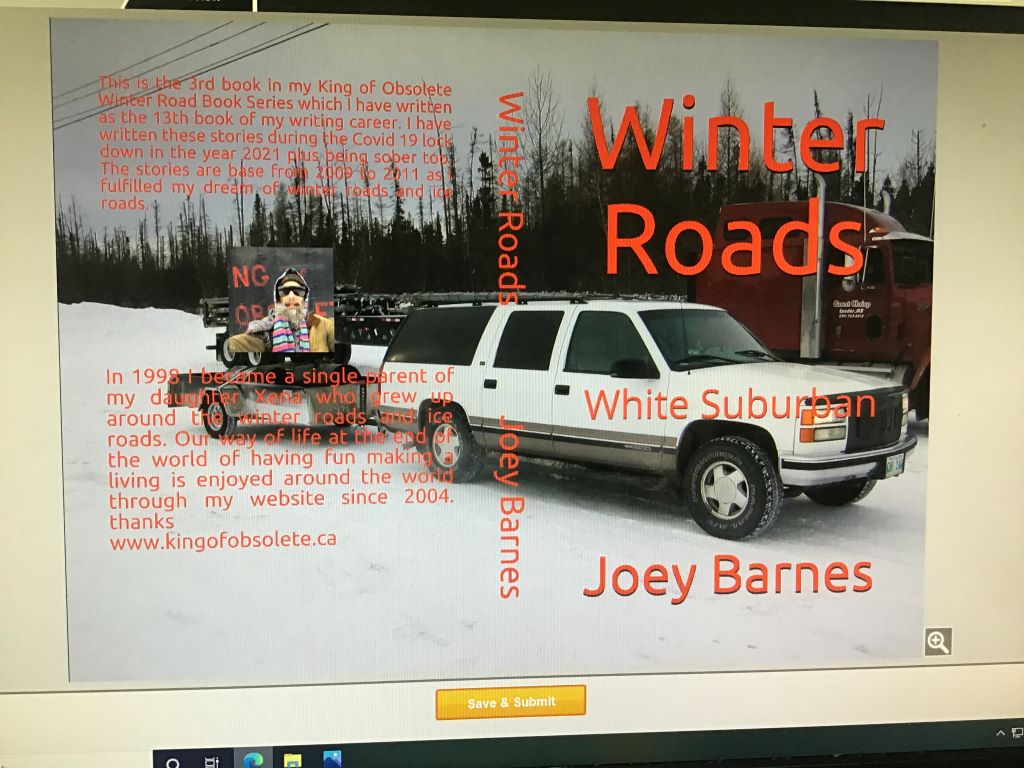 BACK TO REGULAR "WHAT THE KING DID TODAY PAGE"