4
WHAT THE "KING" DID TODAY FOR THE DIAL UP USERS
DECEMBER 9 2006, I STARTED THIS PAGE FOR THE DIAL UP USERS. I SEEM TO HAVE FORGOTTEN WHAT IT IS LIKE TO BE ON DIAL UP NOW THAT I HAVE MY OWN PERSONAL HIGH SPEED DISH. WHAT I'LL DO IS JUST HAVE ONE PICTURE ON THIS PAGE AND IF YOU MISS A DAY THEN GO TO THE REGULAR PAGE WITH ALL THE EVENTS OF THE "KINGDOM". I HOPE THIS WORKS AND IF THERE IS PROBLEMS JUST EMAIL ME AT info@kingofobsolete.ca
THANSK
March 10 2019 -- 1939 Chevy Truck
Feb 27 2019 -- KoO-Tracks 2017 to 2018 fun added
Feb 23 2019 -- 1938 MAPLE LEAF TRUCK--added to bottom of the page
Oct 22 2019 -- Lombard Winter Freighting Sleighs
Nov 03 2019 -- TD-18 index page
Nov 03 2019 -- Winter Freighting Sleigh 2019
Nov 03 2019 -- P.A.T Winter Freighting Sleigh
Nov 03 2019 -- TD-9 INTERNATIONAL "Free Fall"
Nov 03 2019 -- Winter Freighting Sleighs
Nov 08 2019 -- Linn Tractor Logging Sleighs
Dec 11 2019
between working on other things in the little shop, i have the TD-6 known as Lavern in there too. all my cats are boys and the name Lavern can be a boy's or girl's name too. plus to make things more confusing, Lavern had a diesel motor to make him a T"D"-6 now he is geting a gas motor so he then become a "T"-6. thansk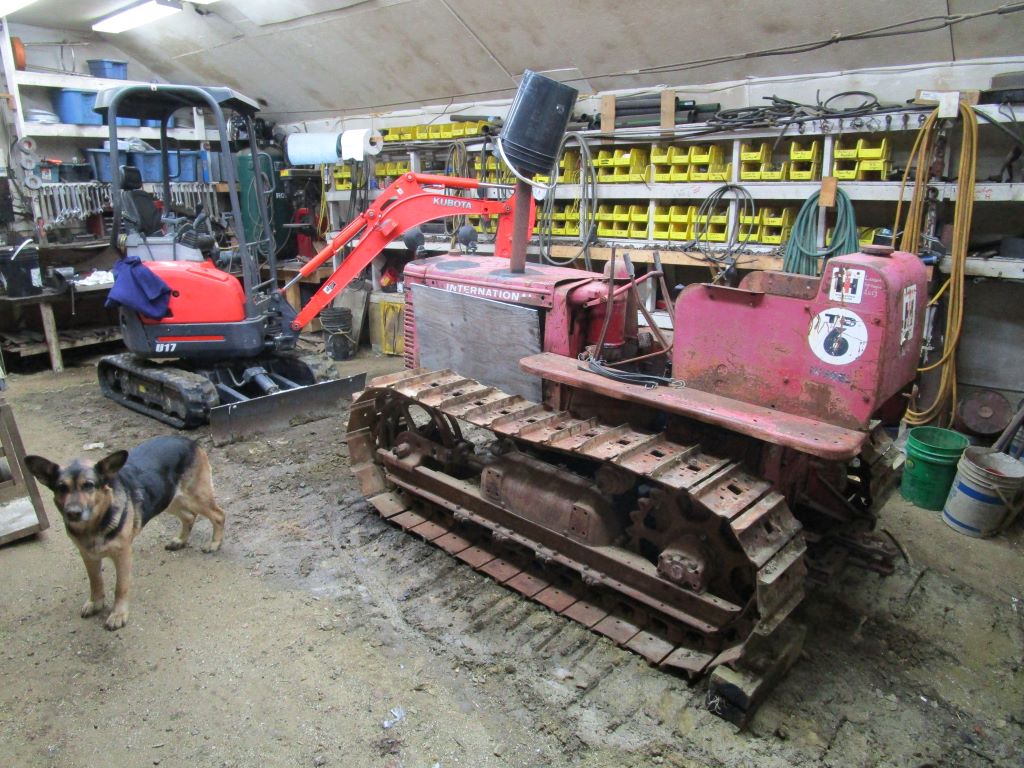 BACK TO REGULAR "WHAT THE KING DID TODAY PAGE"