3

WHAT THE KING DID TODAY

SO IF YOU ARE READING THIS, IT IS NOT TODAY BUT THIS IS WHAT THE KING DID YESTERDAY. info@kingofobsolete.ca

THANSK

April 28 2018 -- Beech 18 water recovery

April 28 2018 -- Water Salvage Index

April 08 2018 -- King's Bar Starter

April 08 2018 -- Barnes Freighters

April 04 2018 -- Hats for sale

March 25 2018 -- Linn Tractor Working

March 25 2018 -- Winter Drill Road Index

Dec 25 2017 -- 1953 Bombardier Model B-18

Nov 21 2017 -- KoO-Tracks

Nov 17 2017 -- King's Cats

Nov 17 2017 -- Black Fleet on Wheels

Jan 07 2016 -- YouTube Videos

June 20 2018

one of the joys of being colour blind is i only need one big spool of black wire to get the job done.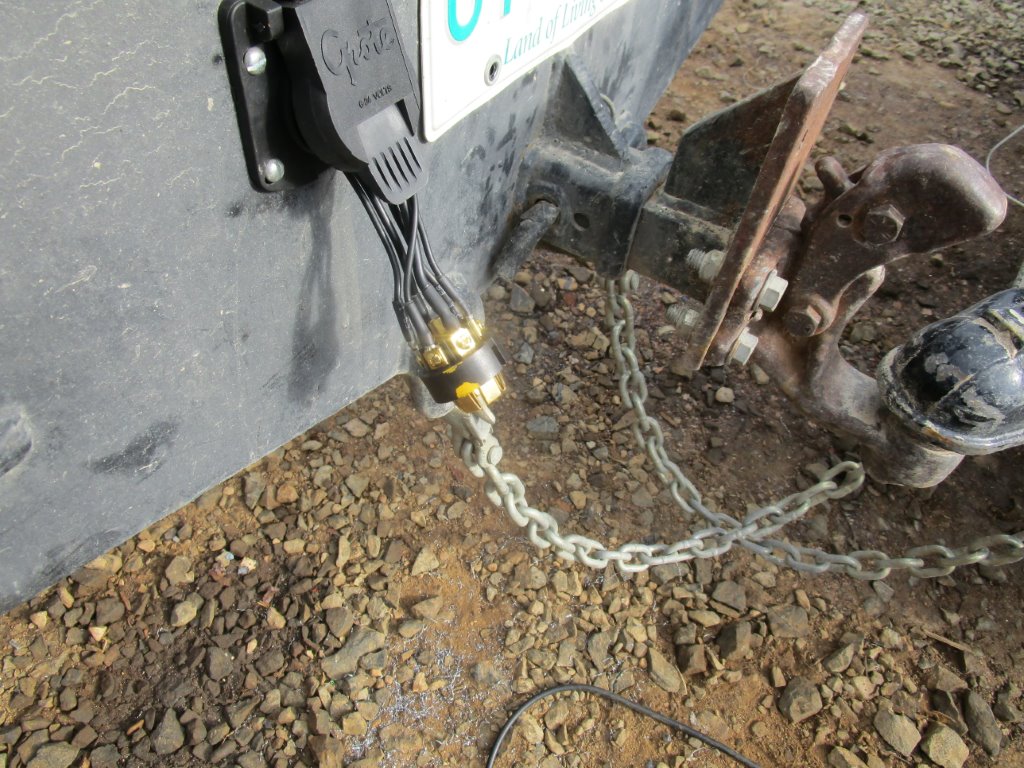 June 19 2018
we took the 1997 ford out for a legal test drive because i bought a 30 day premit.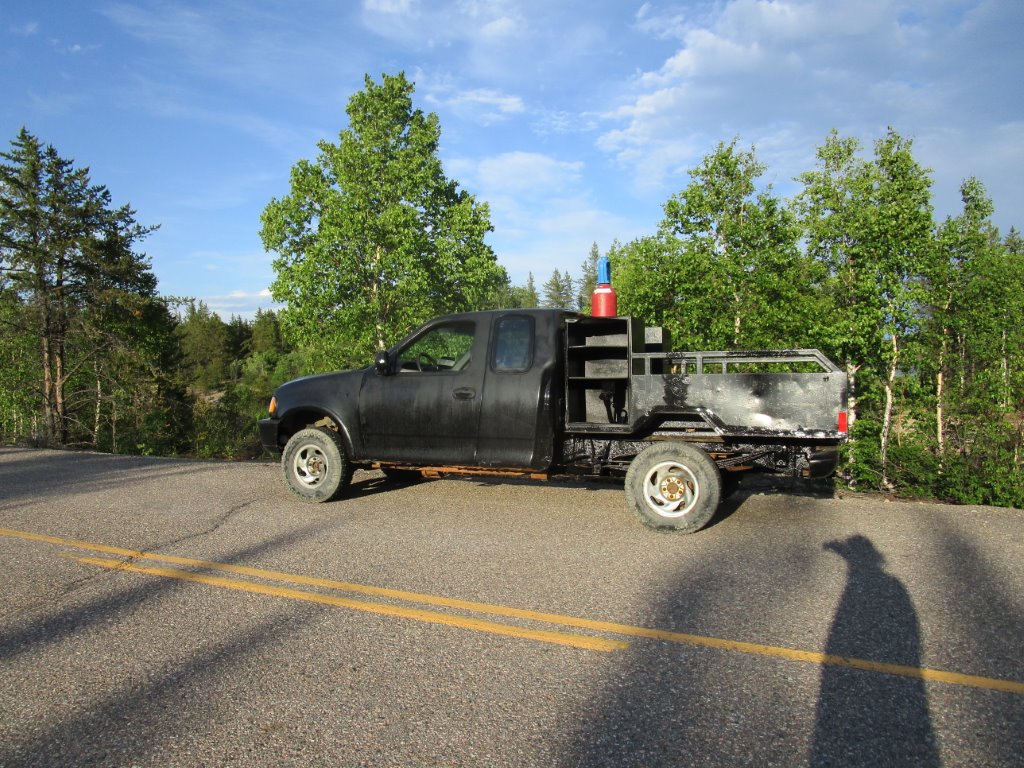 on thursday the new tires arrive then the truck will be offically complete and looking better too.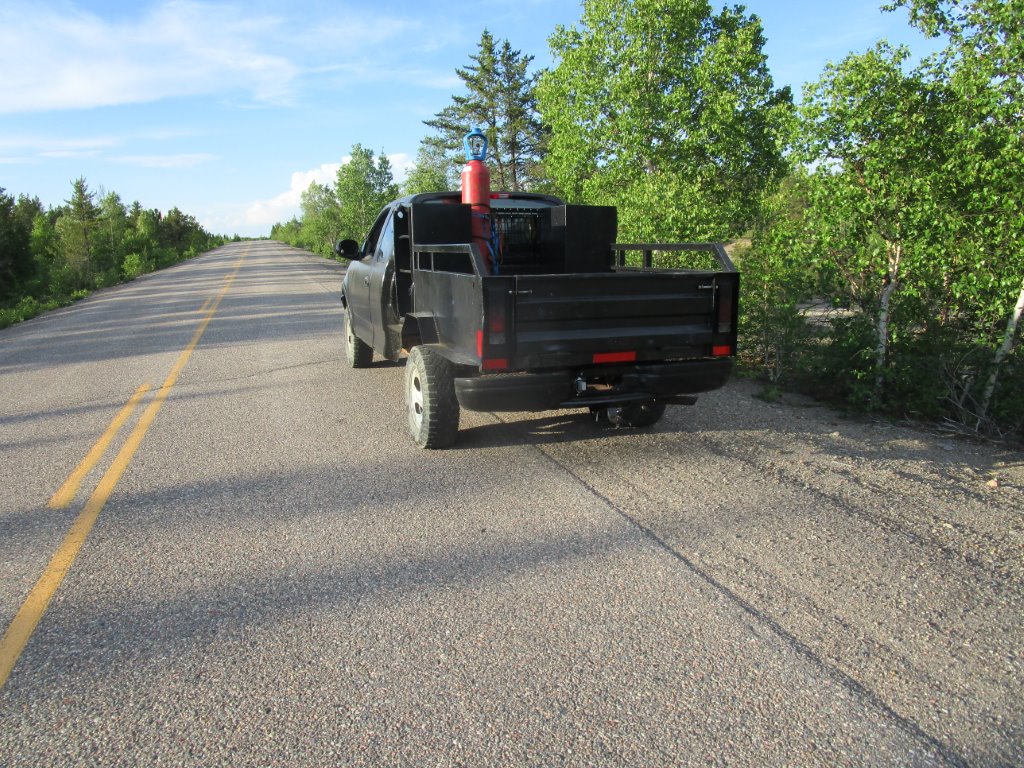 June 18 2018
the weekend ran out so today i'll finish the truck box on the 97 ford with working tail lights. yesterday i whipped up the 4.5" wide fenders and a few other things.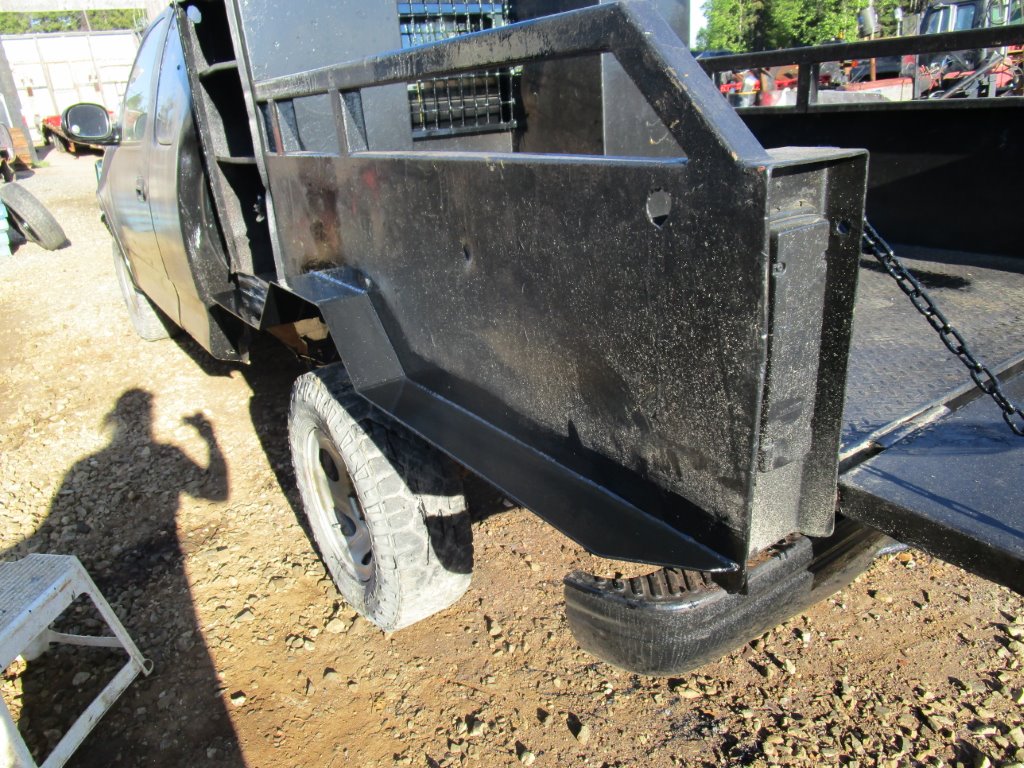 June 17 2018
i remember when the fellow built a plywood box liner to save the box on this ford truck but it didn't. the plywood held the water which caused the box to rust away. the sides and tail gate are prefect but just no floor or cross members.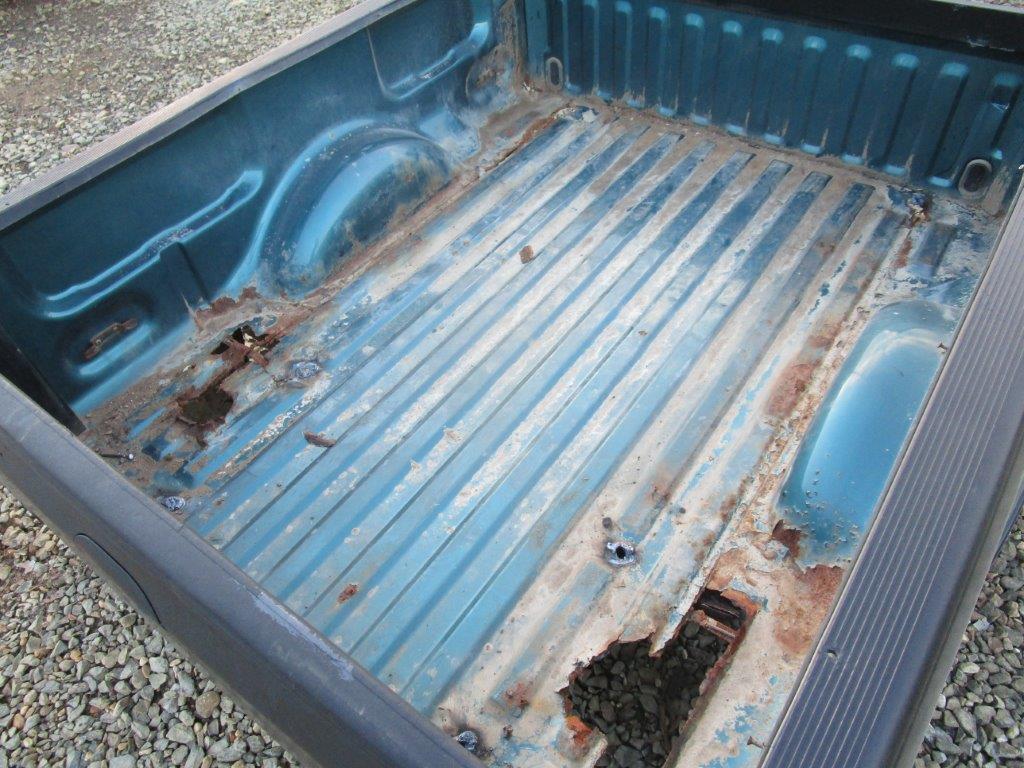 we tossed on a 30 year old under ground mining truck box that has been in the Kingdom for years to get the ford truck back on the road.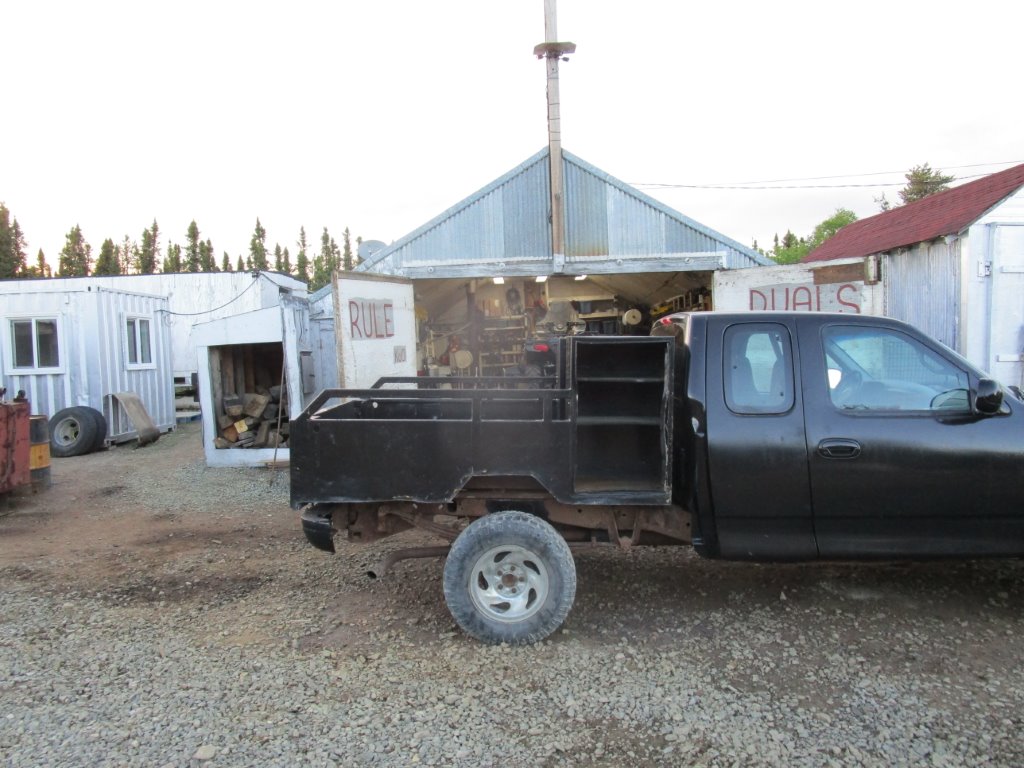 June 16 2018
one of the joys of living at the end of the world is we have to fix things so they can go back south like this trailer. the wheel fell off on this trailer at some point in time and some one didn't fix it correctly. now i had to preform magic with silver solder and lots of hand filing to get it correct.
June 15 2018
we were able to splash the paint on this 97 ford truck last night. the bugs were bad and the rain was coming but we got it done.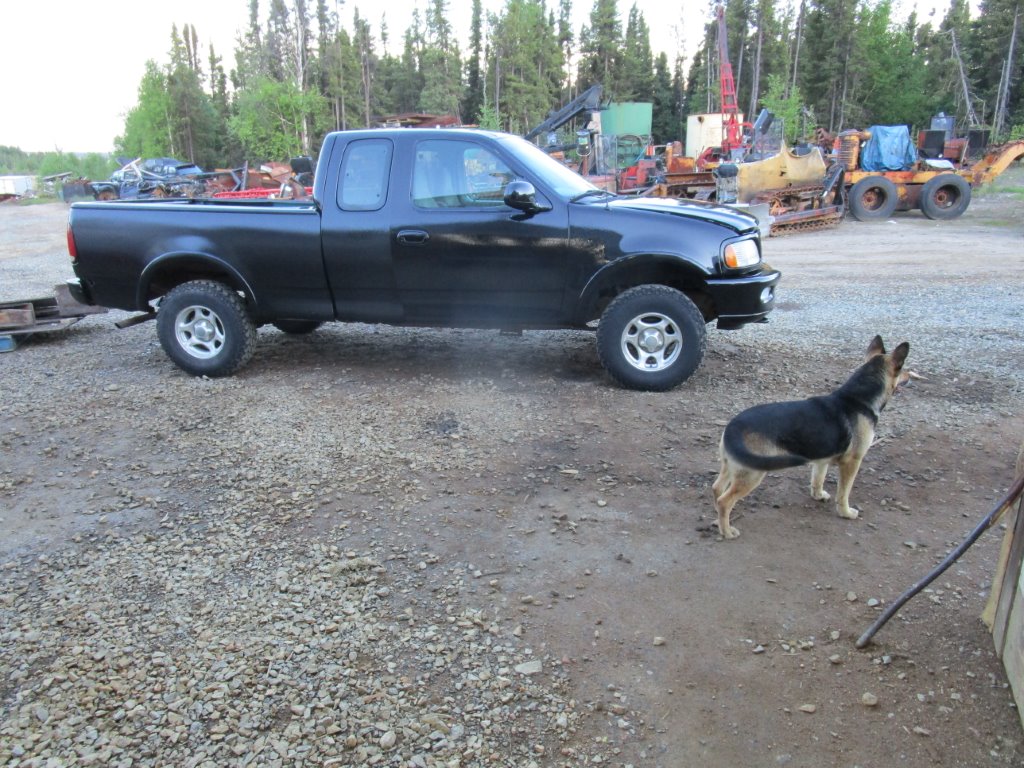 June 14 2018
2005 550F SUV skandic ski-doo that had no spark even after tossing a $1000.00 in parts at it. in a fit of rage, the wiring harness got snipped away and now it starts. now i need a wiring diagram to fixx it right, no electric start.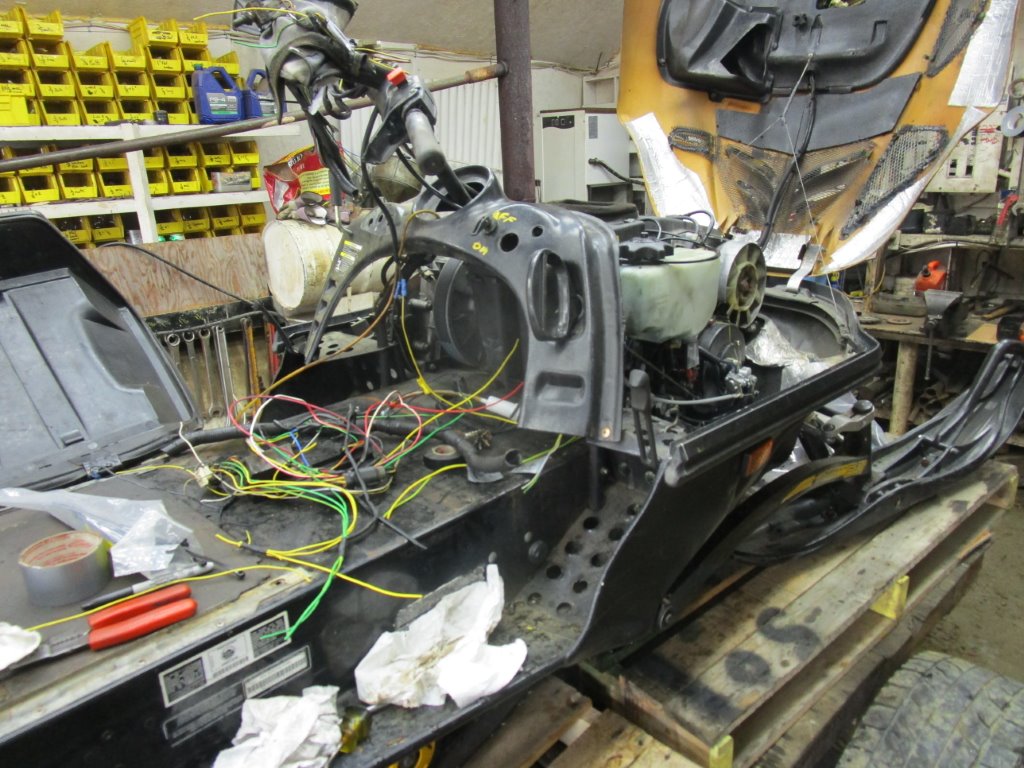 June 13 2018
i forgot to post a picture of supper from the other night, it was good too.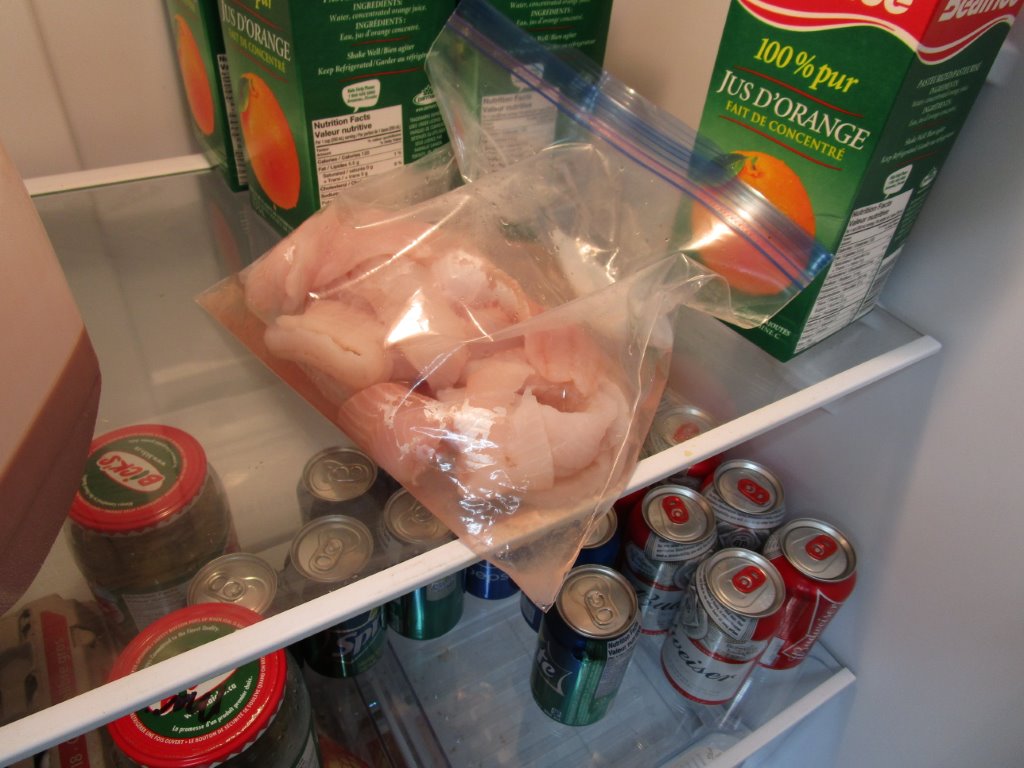 June 12 2018
the italian tire machine is coming in handy, even the 86 dodge got a set of used tires tossed on it.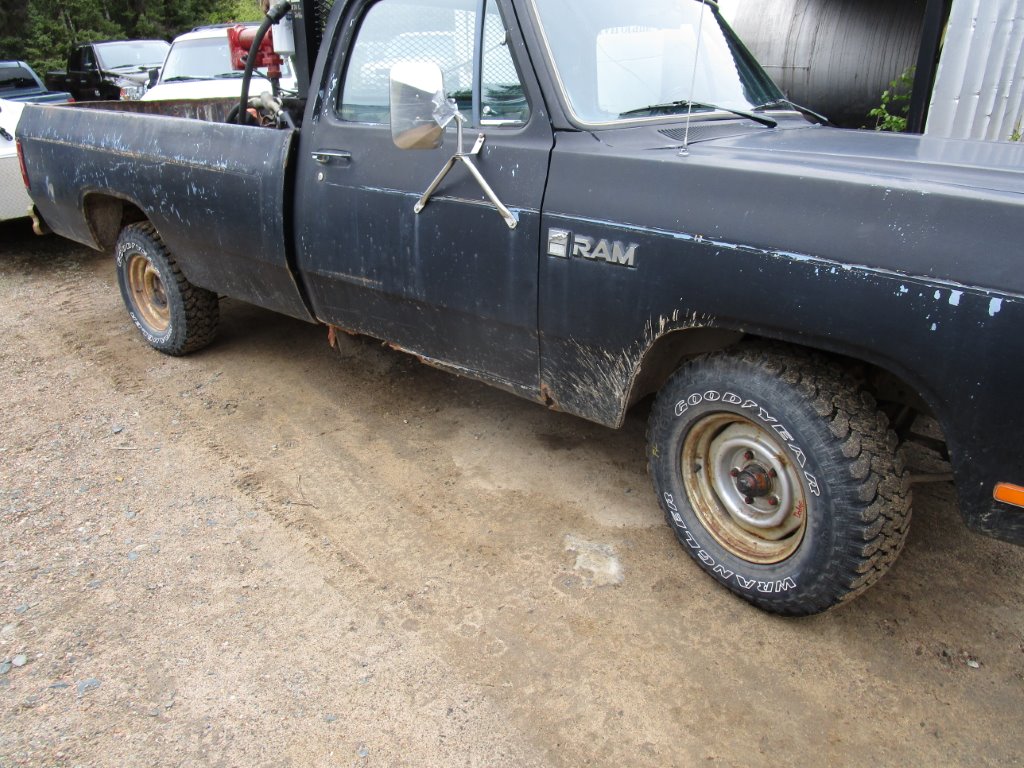 June 11 2018
the internet and facebook work great when used for business. rodney at westrans sent a picture of the parts before shipping so i could zoom in to see if they are correct and the brake shoe set is Right Hand. then he whacked my credit card and shipped the parts 1200kms to the Kingdom.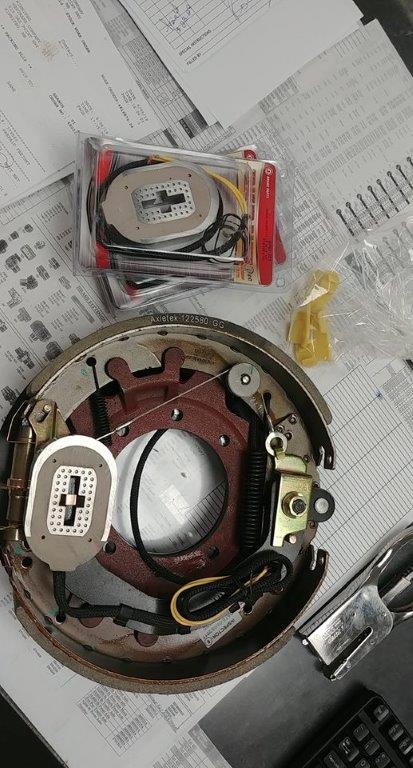 it was only 22 hours later and the parts were in here and the customer is happy.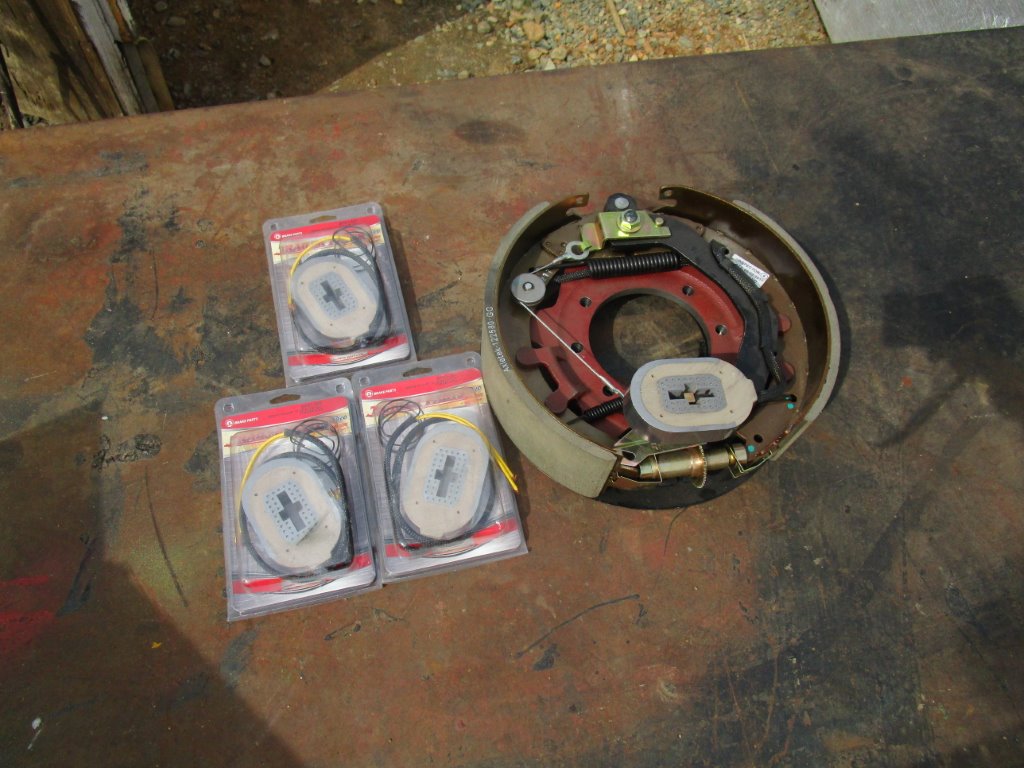 June 10 2018
we pressure washed the Monster Truck which had not been done in a few years.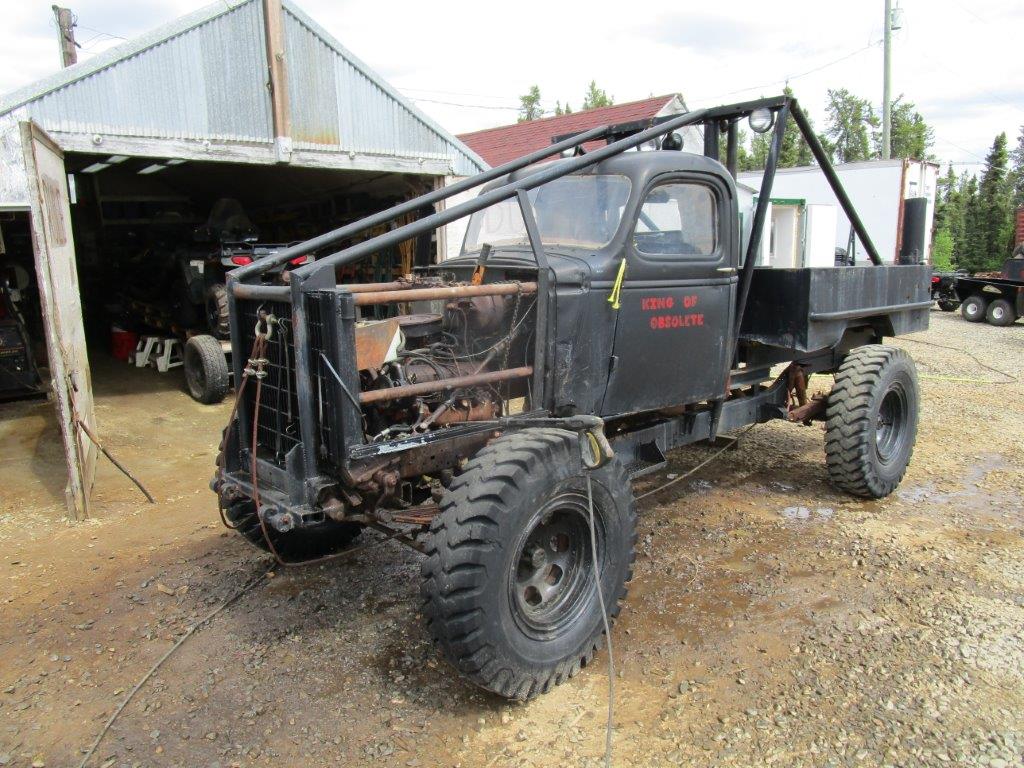 then the orginal wheels went back on so we can work on it with out standing on a stool all the time.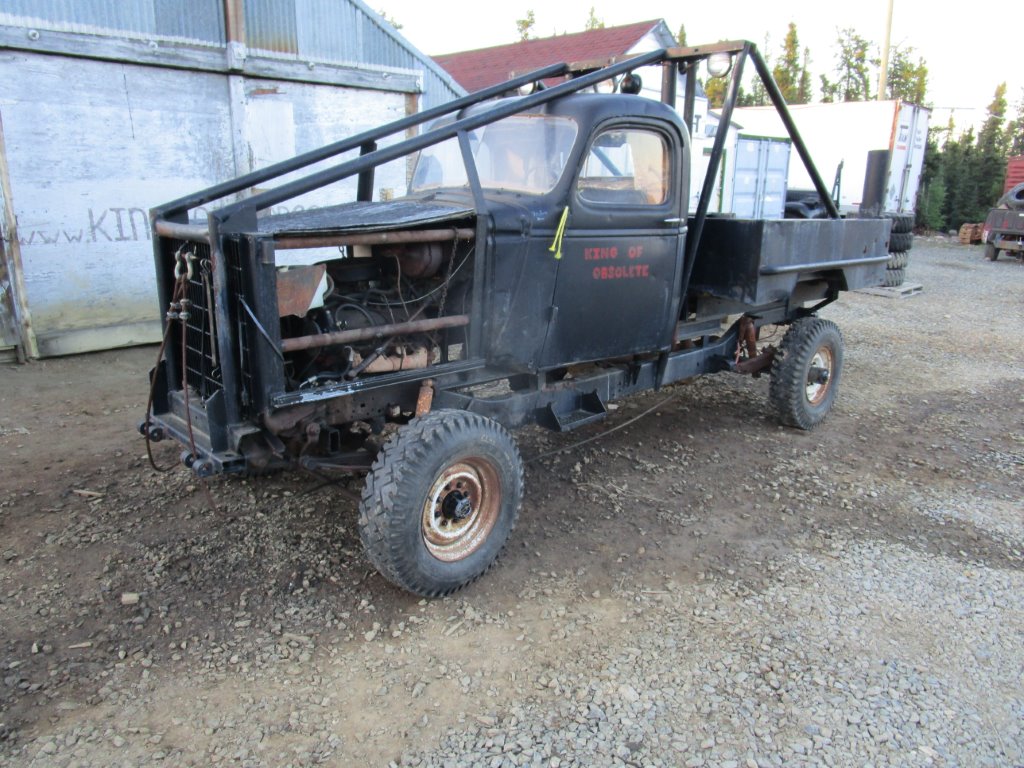 June 09 2018
it is the weekend and time to service the winter road trucks so they are ready for next year.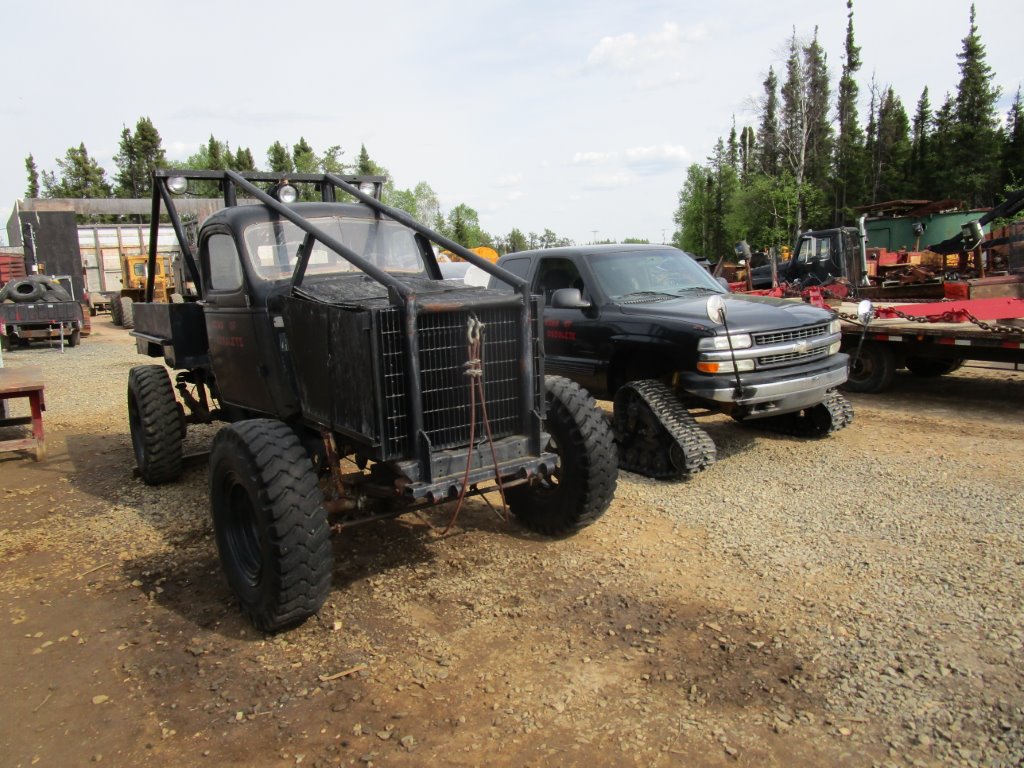 June 08 2018
we are preforming magic in getting these new torq-flex axles mounted on this southern trailer. we bought the axles we could get not the axles we needed. of course it looks good when i splash the paint around too.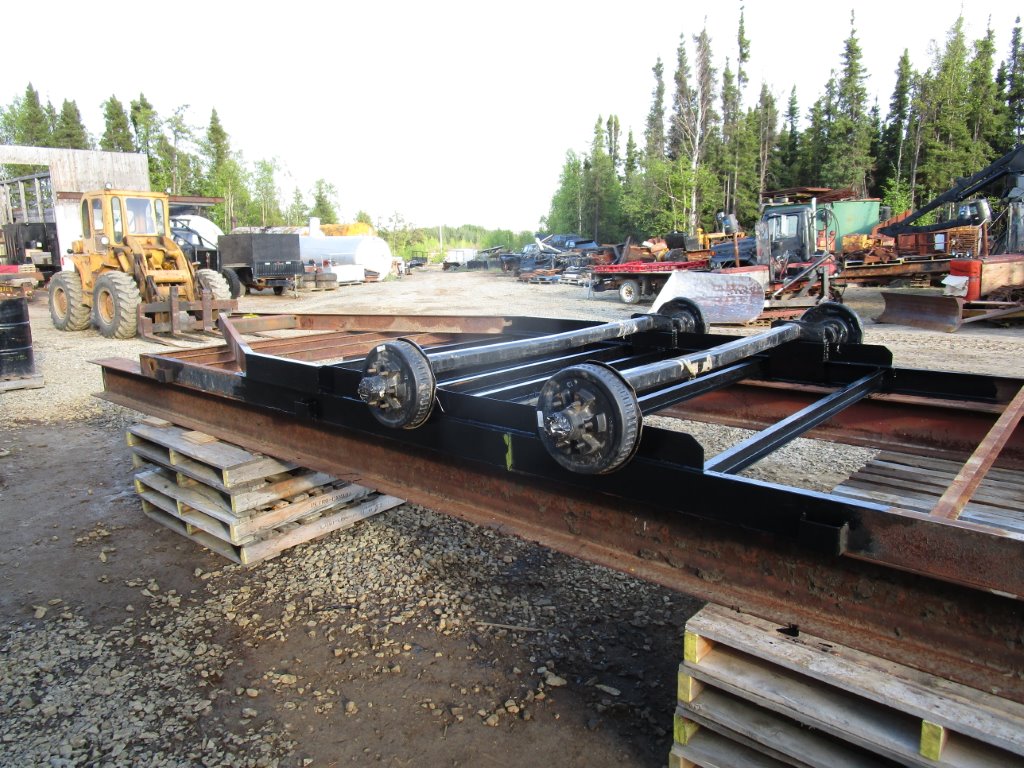 June 07 2018
after 4 days of rain and snow we were able to get back to work on this bent trailer from the south. the mini Hoe comes in handy for getting things done.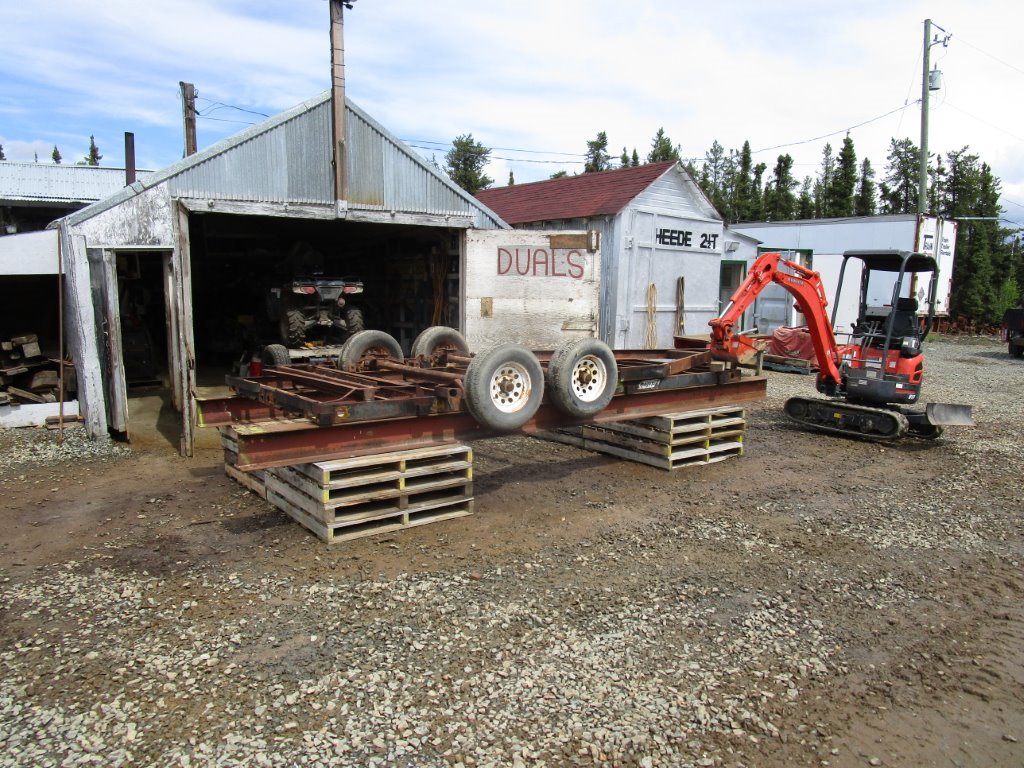 June 06 2018
it was 22 years ago that i arrived in WHOville and the easiest way to remember the date is the words in the opening line from the song convoy. "dark side of the moon on the 6th of june". my son xena's company calendars arrived which she had to have the muscle cars for some reason.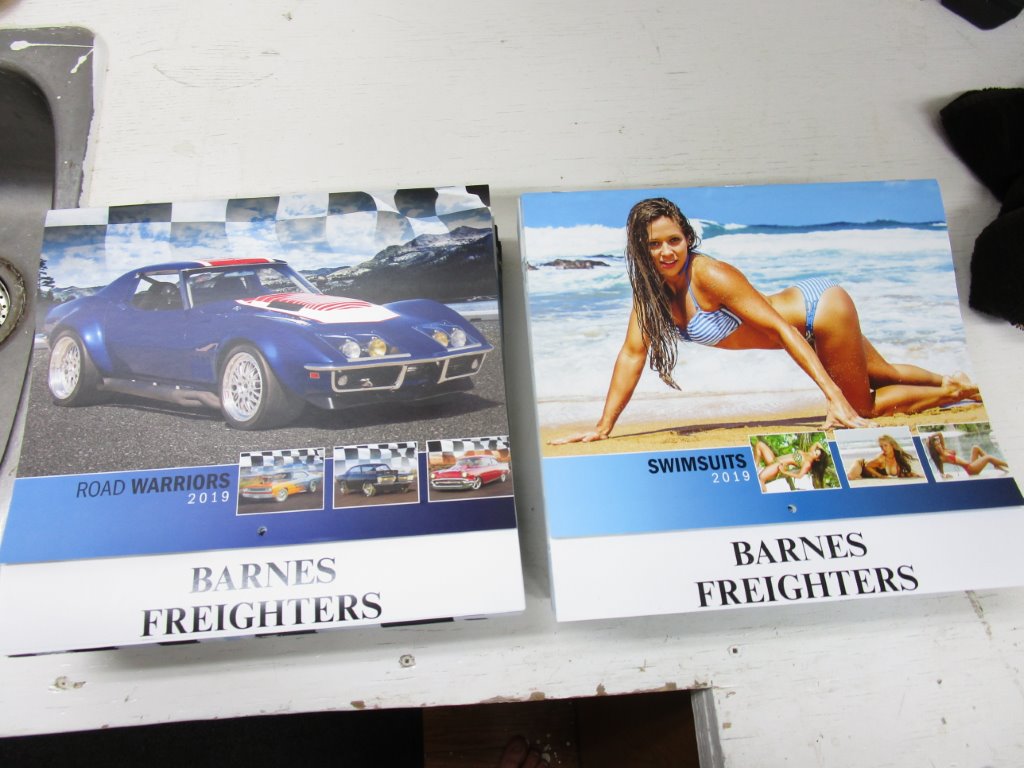 June 05 2018
well the italian tire machine works good and now i need an italian sweater to wear when i use it. it was a good work out yesterday between the rains.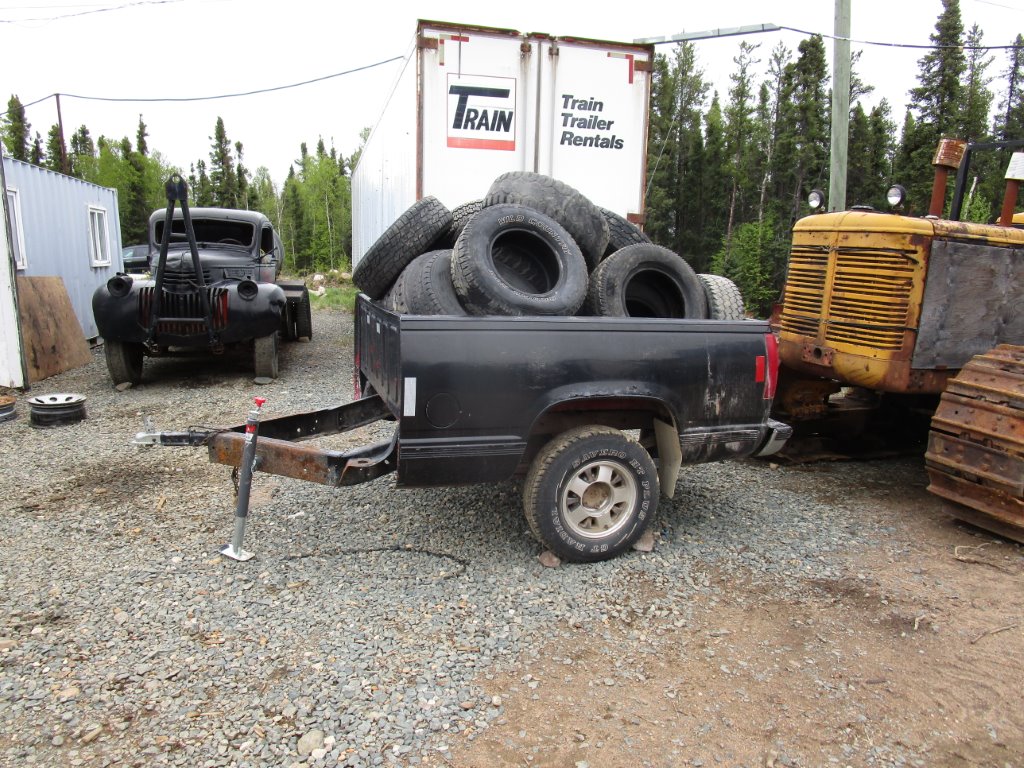 June 04 2018
last thursday for our trip over the so-called road, we chose trailer #4 for the trip. we have 17 bumper hitch trailers in the Kingdom and each one does a different job. plus there is no 13th trailer like there is no 13th floor in a building or the 13th chapter in my books.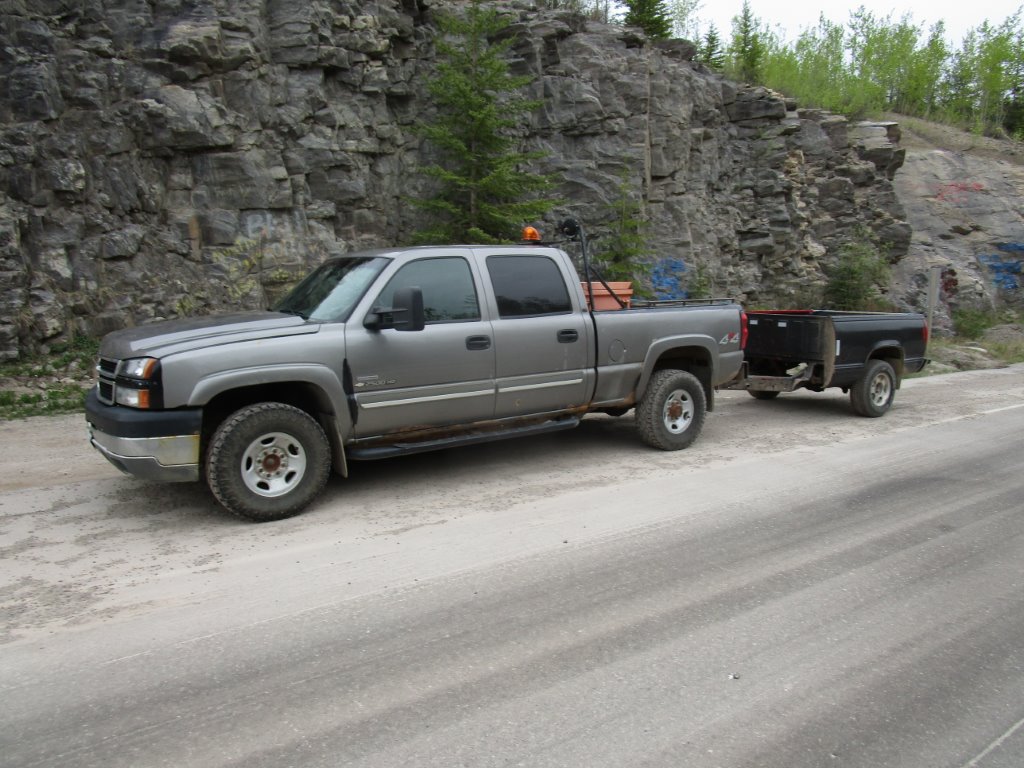 June 03 2018
woke this morning to snow in the Kingdom which is normal in june.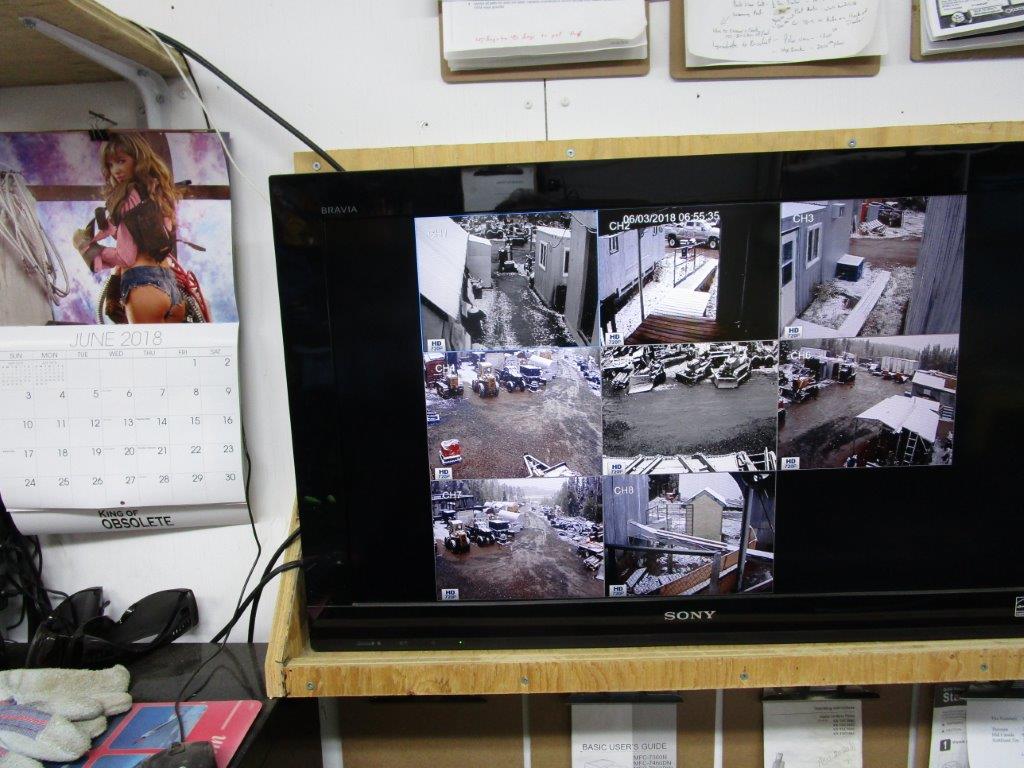 June 02 2018
it was a busy day in the Kingdom and i only got the new tire machine set up after supper. then i watched youtube videos on how it works because the machine is made in italy (the country).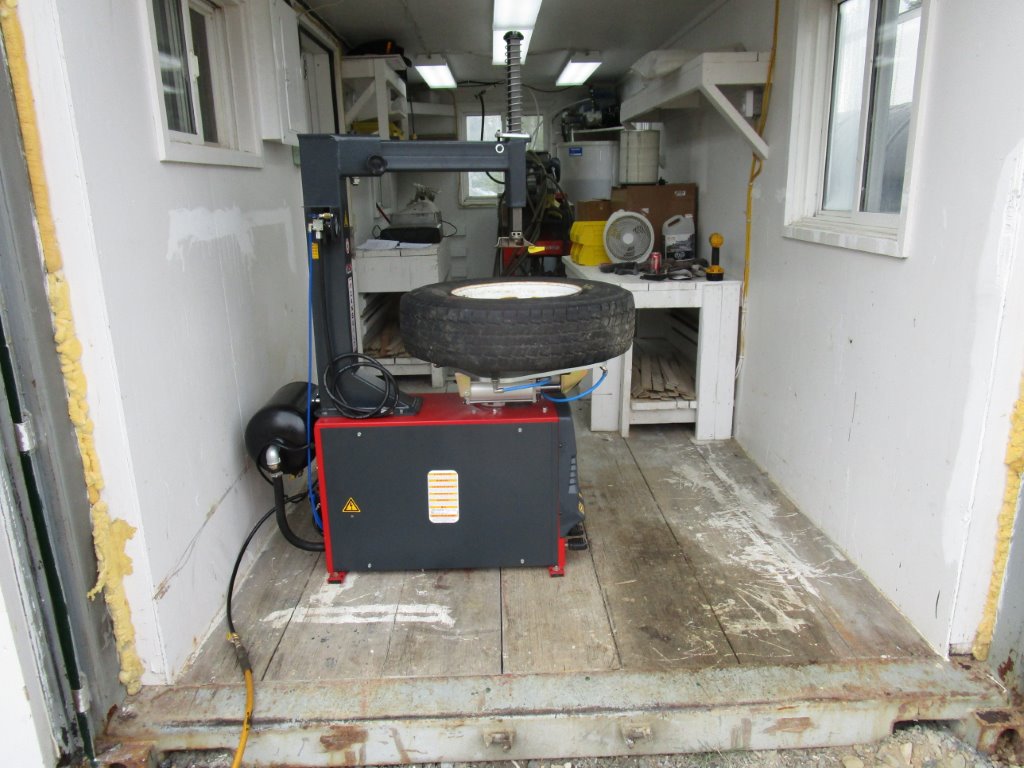 June 01 2018
it was a good trip to thompson to pick up supplies and my birthday present to me. under the tarp is a $5000.00 tire machine that is not made in china. at my age, the thought of spending $5000.00 on a woman did not excite me for some reason. the tire machine will give me years of enjoyment.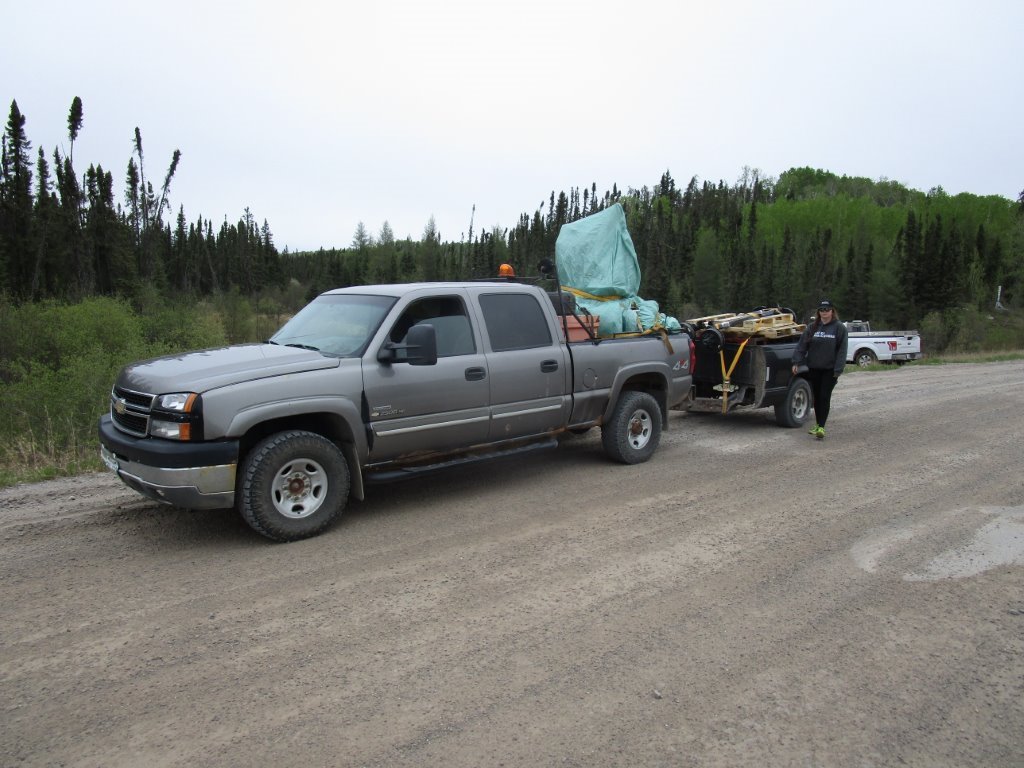 May 30 2018
yesterday was a fun day working on a customer's big tex trailer from the south. i was able to use up some of the 3/8 hose i ordered by mistake in such a large spool by using it as a wire protector. the small spool is usually what i order.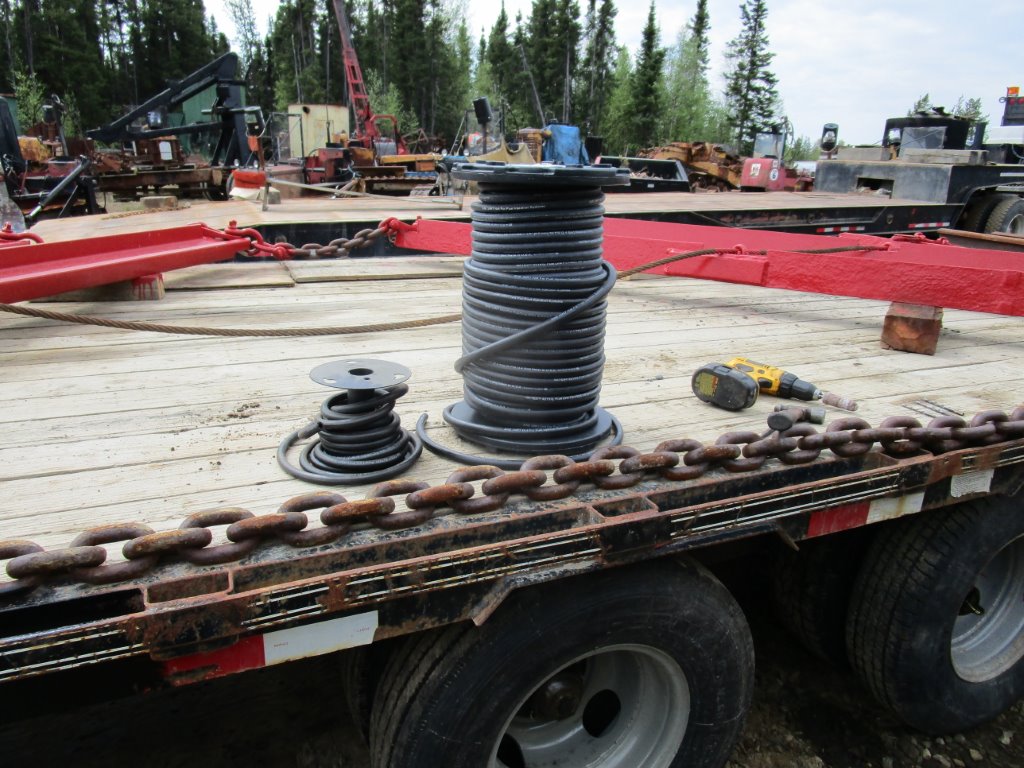 since i'm colour blind, my son xena stops by to check up on my workmanship with the colour wire. we even have a cheat sheet like in school.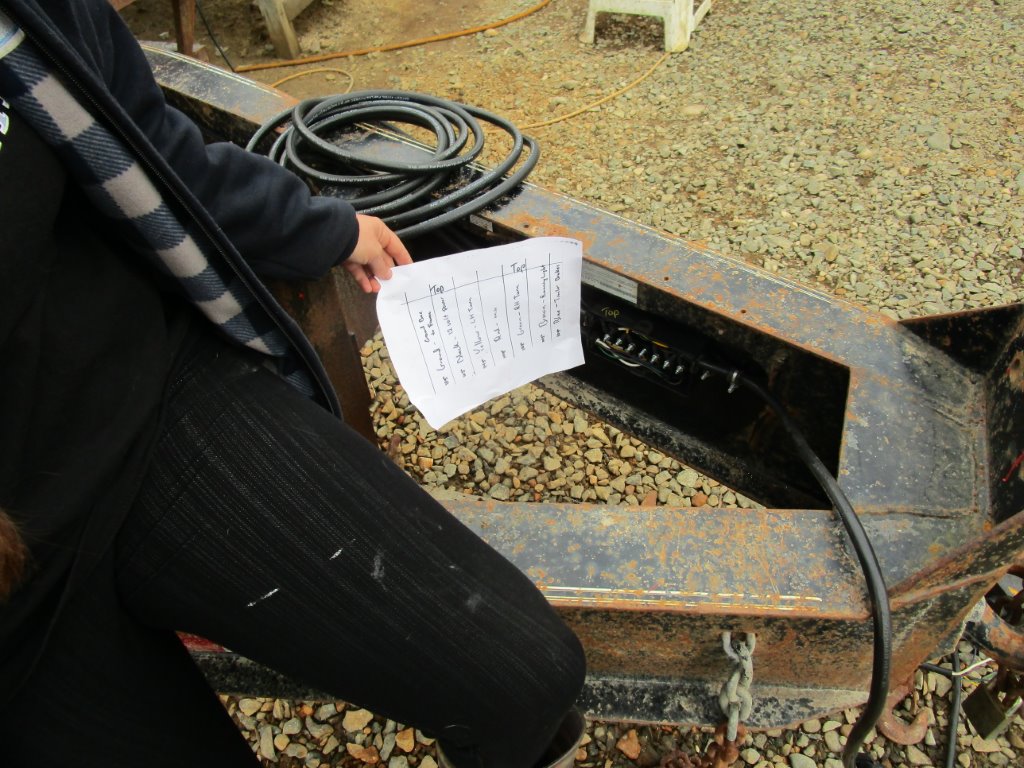 May 29 2018
working on a customer's southern trailer. first thing to do is strip it down and start from the bottom up to make it survive the so-called road.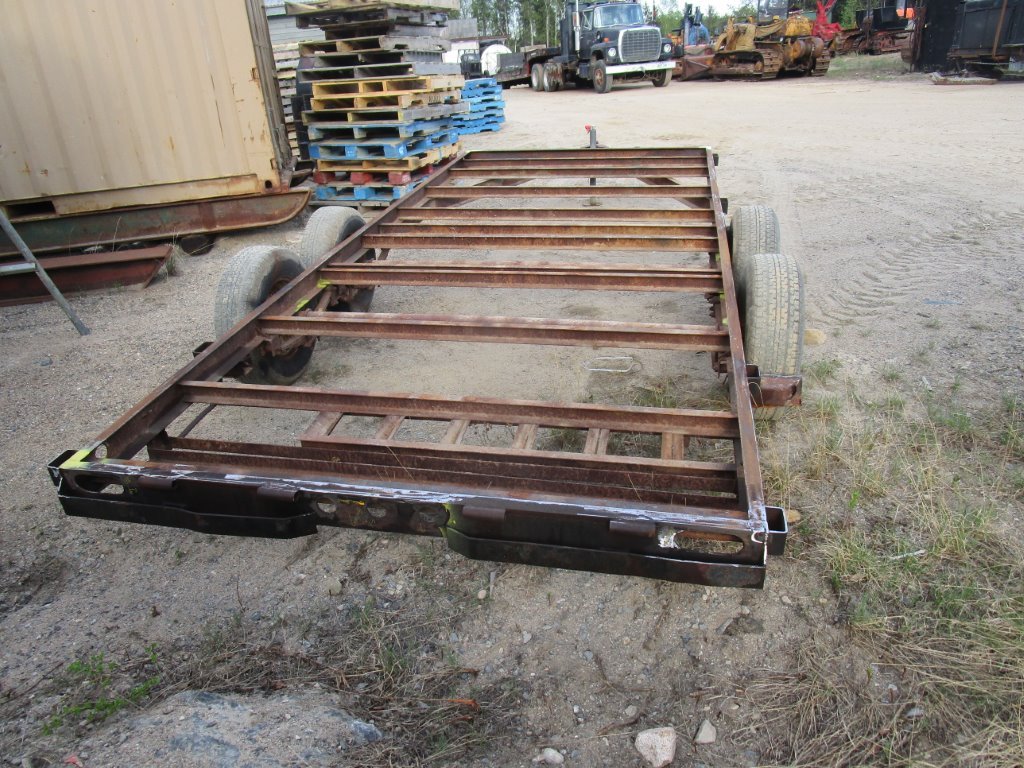 May 28 2018
with the 12" of box cut off the back of the 39 chevy it still looks good.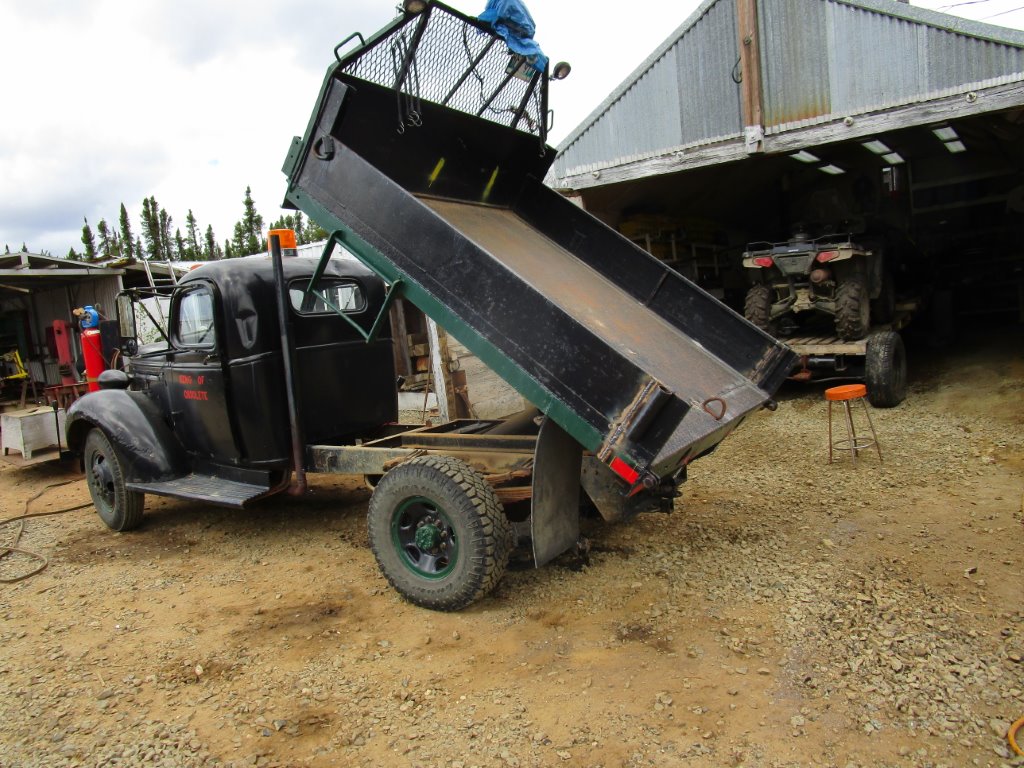 we went for a test drive and the 39 chevy had no problems pulling the new tilt deck trailer.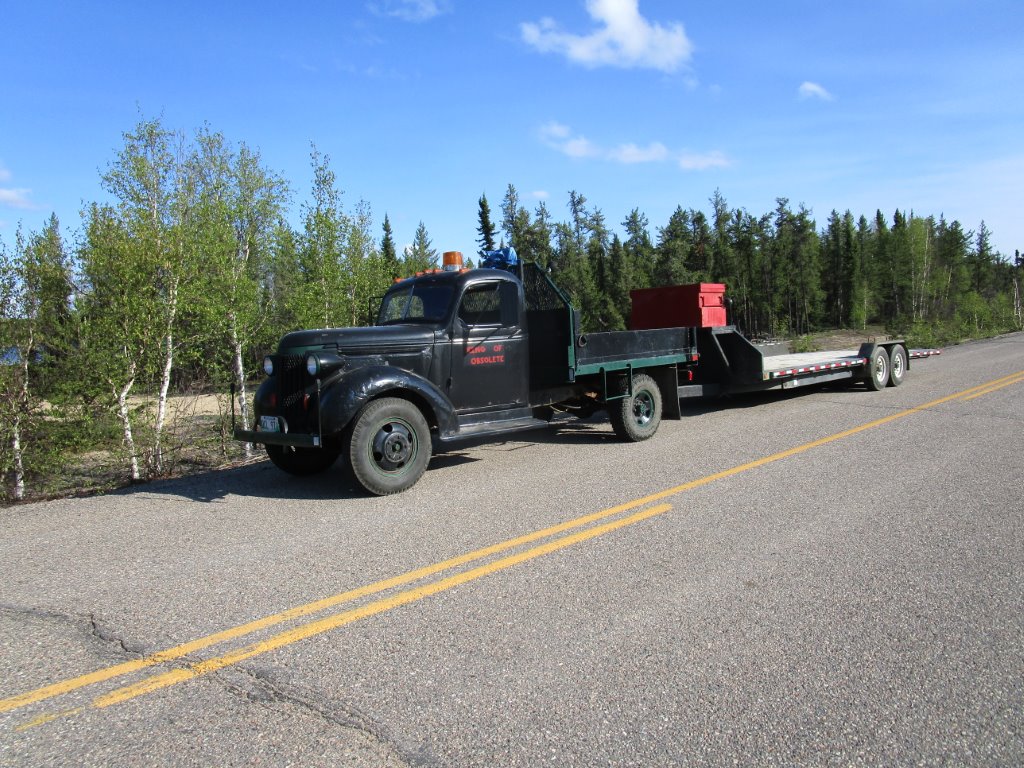 with 12 inches cut off there is lots of room for the trailer leg plus it is a lot easier to hook up the trailer with no over hang too.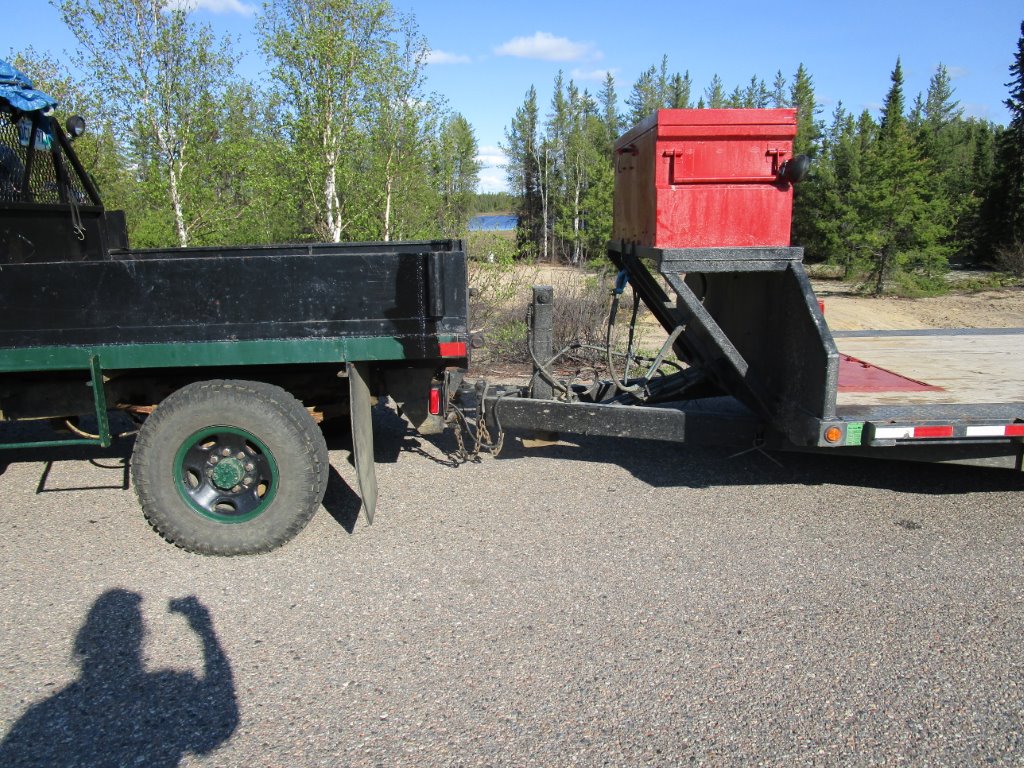 May 27 2018
being colour blind and doing electrical on my trailer and getting it right is like painting the mona lisa to me. the struggle is unreal.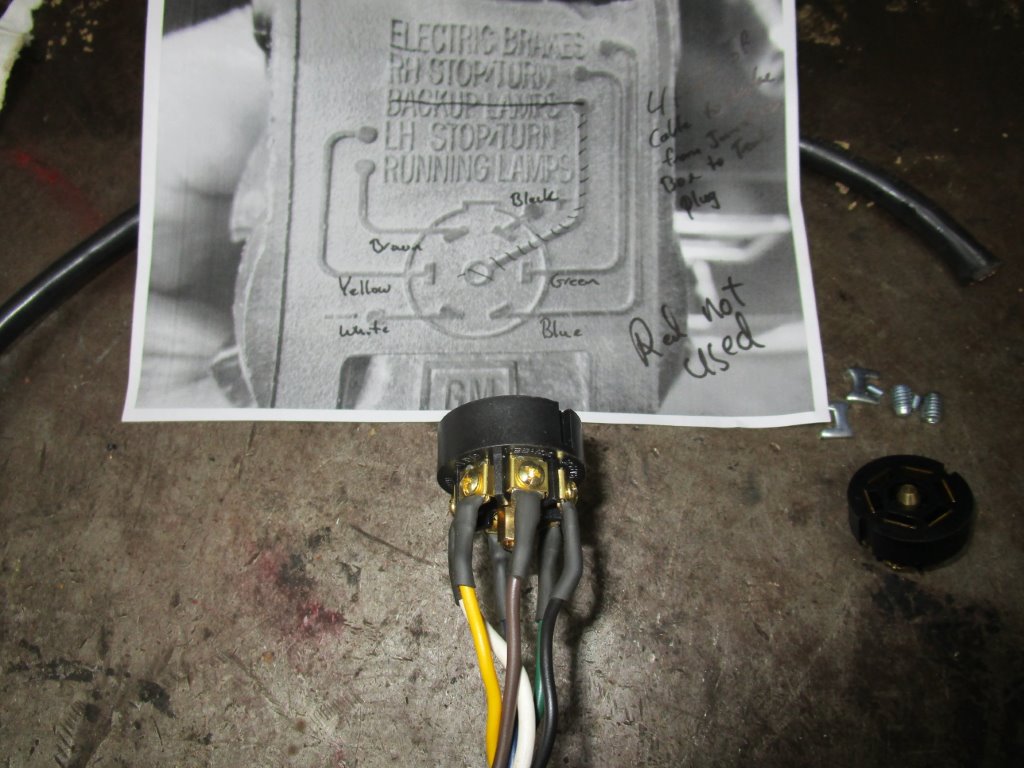 May 26 2018
my son xena and i spent a couple of days with recycled totes and pallets putting things away from the drill program this past winter. i sure would not want to buy new stuff to replace the recyclables.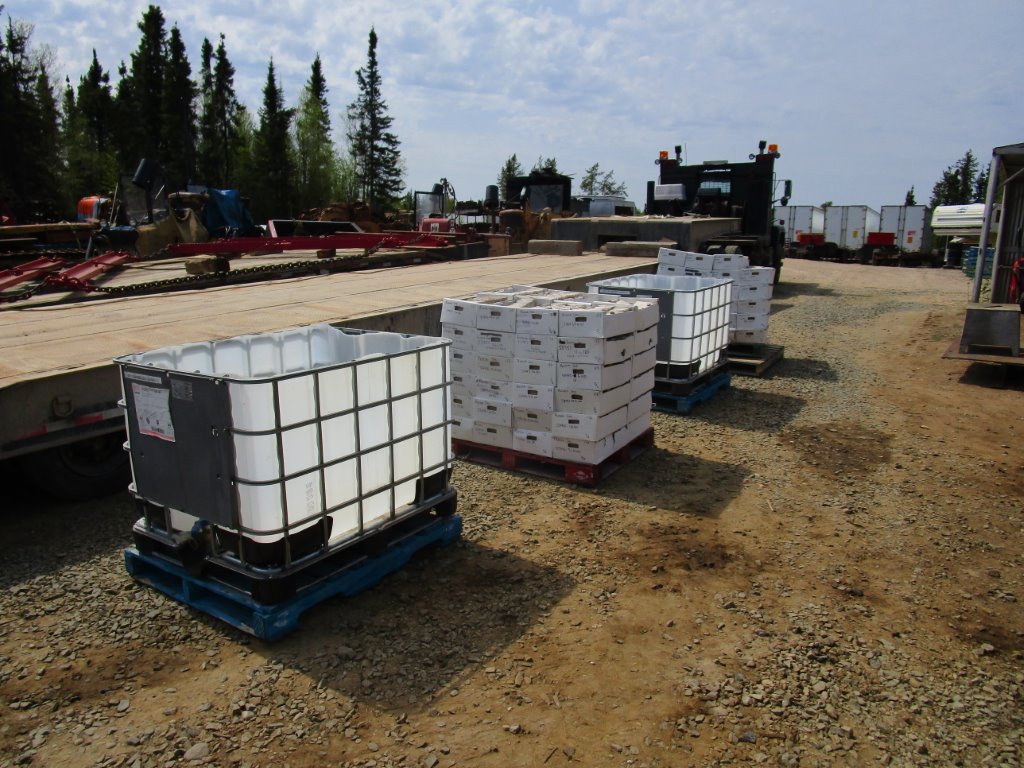 May 25 2018
yesterday started at 5am with a tow call using the tilt trailer which is working really well. then return to the Kingdom at +32c and no power in the town of WHOville. i was able to run one of my welders for power so life was normal for the next 4 hours. once the power came back on i got a phone call to give a Kingdom Follower a ride to thompson. no problem because he agreed to no AC in the pink crew cab just open windows because i live in fear of AC with getting a head cold. then when i returned back to the Kingdom at 3am it is only +5c. what a day it was.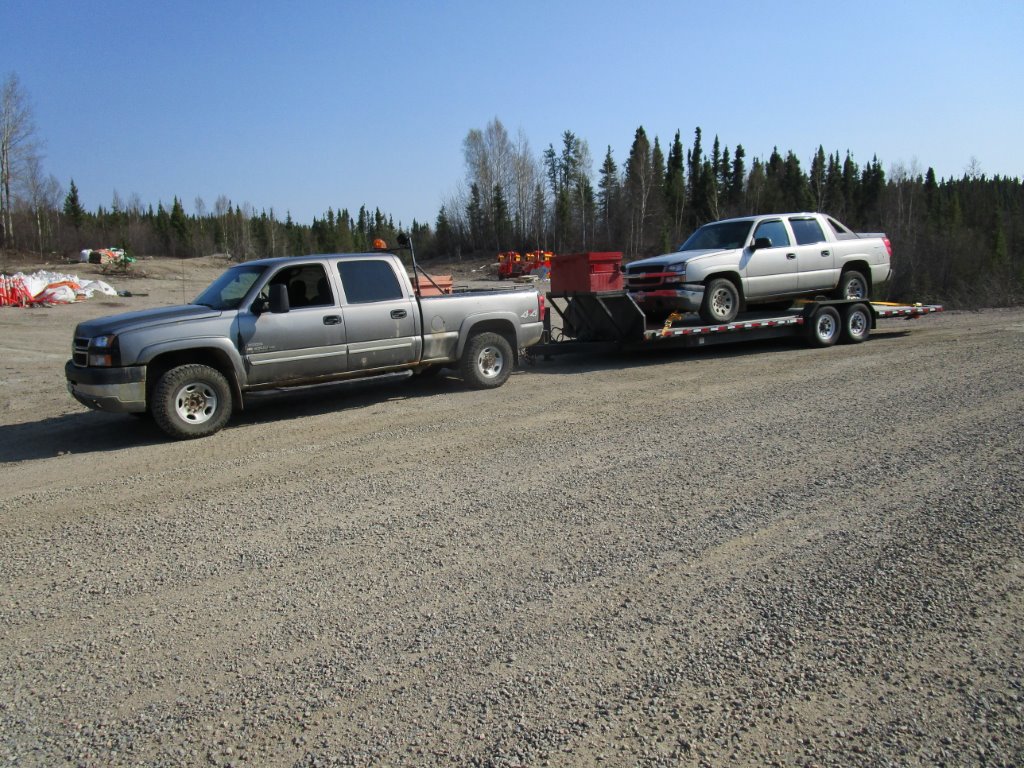 May 23 2018
i asked my son xena to take a selfie for me because i can never do it right. tee shirts during the day and jackets on at night. welcome to the great white north.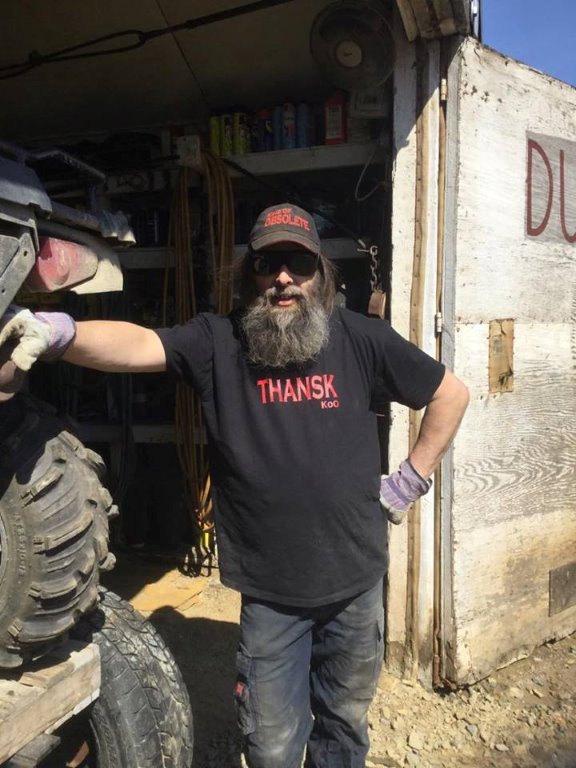 May 22 2018
after 37 years of ownership the 1939 chevy has new front springs and king-pins plus a gas gauge too.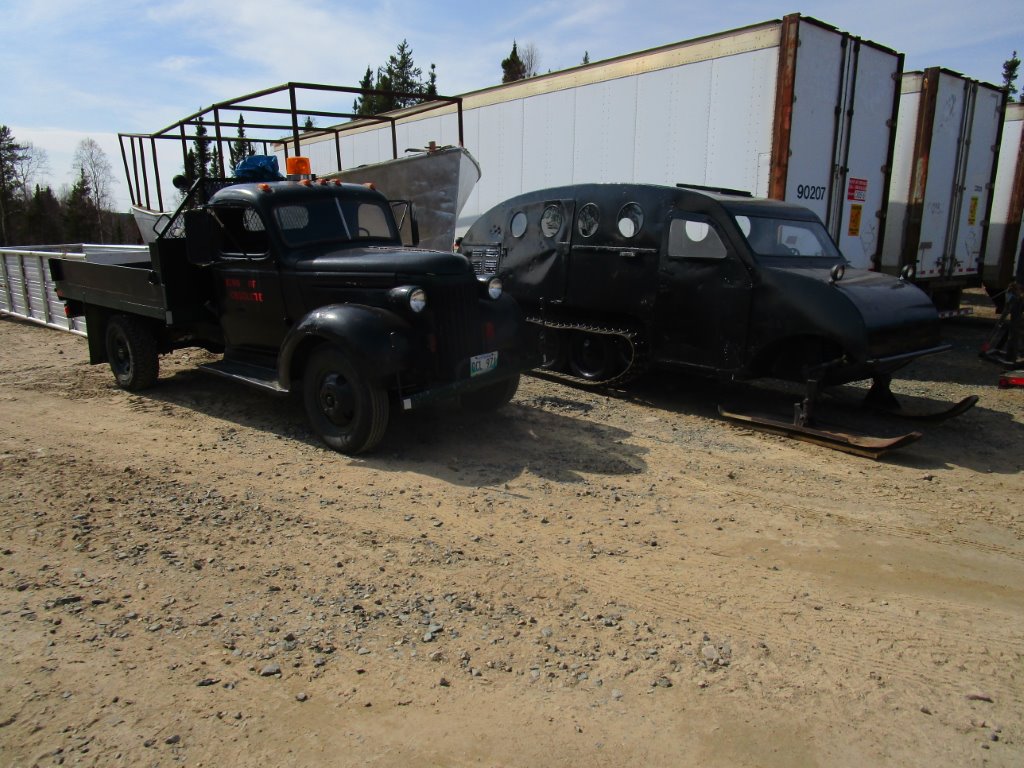 it took longer to do the research and ordering then the actual physical work but the parts arrived 100% correct.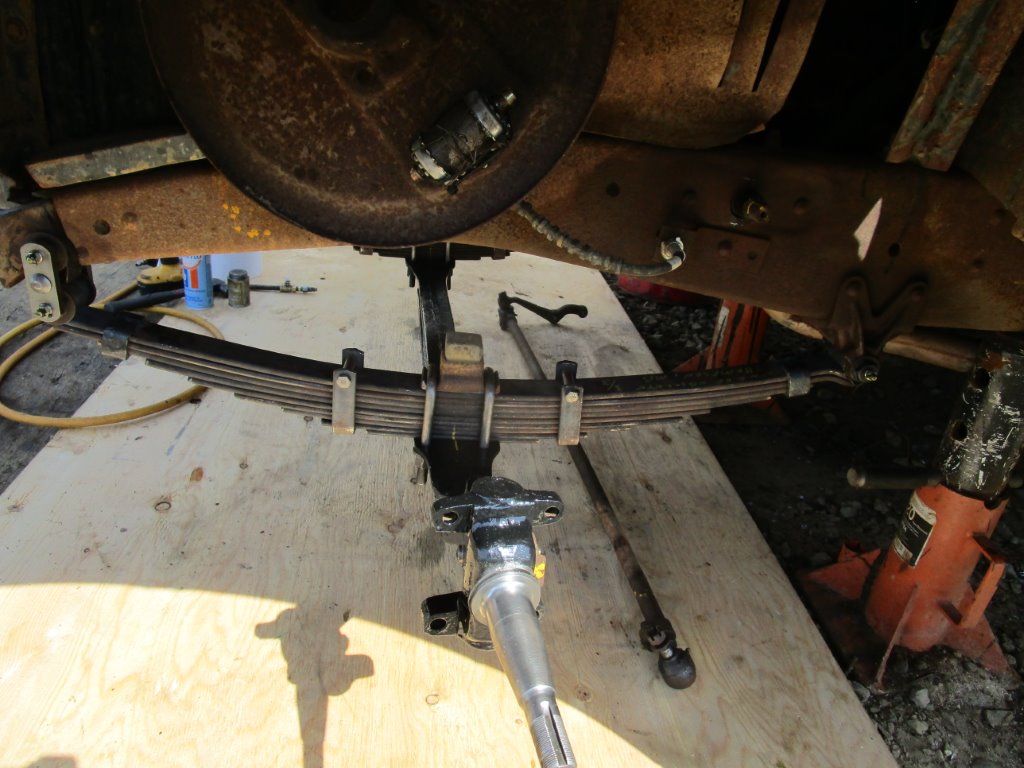 May 21 2018
on thursday i preformed magic by whipping up a good hitch for this southern truck. for some reason the southern hitch bent because of the so-called roads. once again my mini Hoe came in handy at my age.