3

WHAT THE KING DID TODAY

SO IF YOU ARE READING THIS, IT IS NOT TODAY BUT THIS IS WHAT THE KING DID YESTERDAY. info@kingofobsolete.ca

THANSK

April 08 2018 -- King's Bar Starter

April 08 2018 -- Barnes Freighters

April 04 2018 -- Hats for sale

March 25 2018 -- Linn Tractor Working

March 25 2018 -- Winter Drill Road Index

Dec 25 2017 -- 1953 Bombardier Model B-18

Nov 21 2017 -- KoO-Tracks

Nov 17 2017 -- King's Cats

Nov 17 2017 -- Black Fleet on Wheels

Jan 07 2016 -- YouTube Videos

April 19 2018

we buy long chains then cut them to length as we need them. once a year we have to go through the chains on all the trailers and Screaming Ford to get them organized.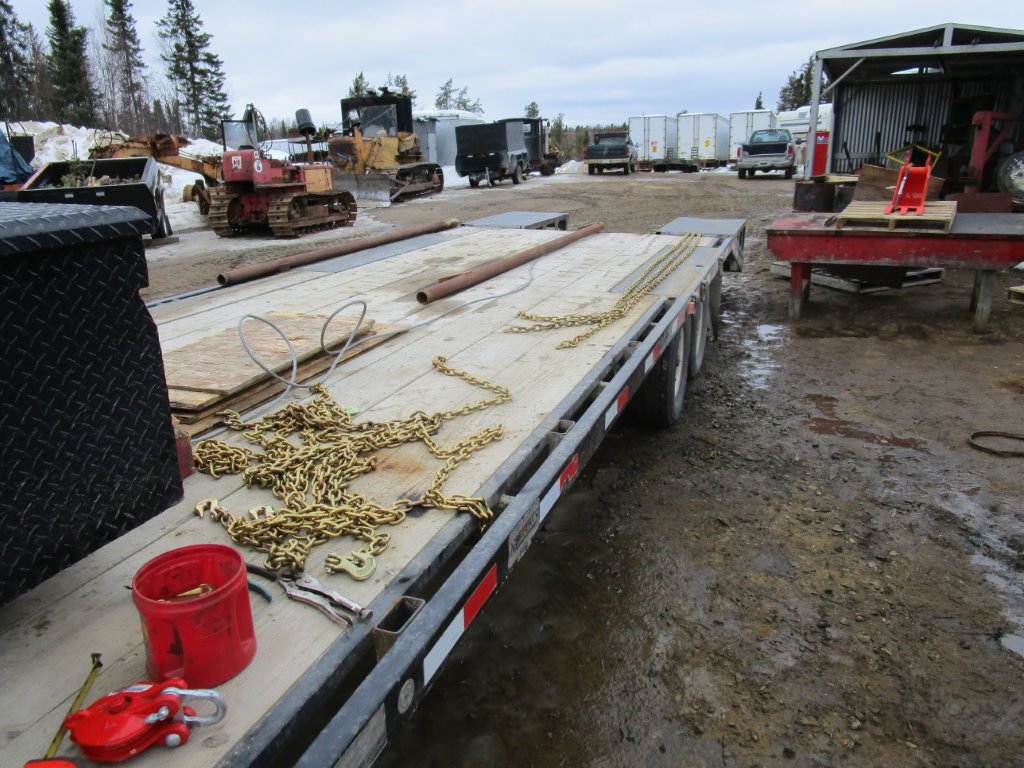 the trailers have these yellow boxes which are easy to weld on and keep the snow and rain out. in the great white north you can never have enough chains.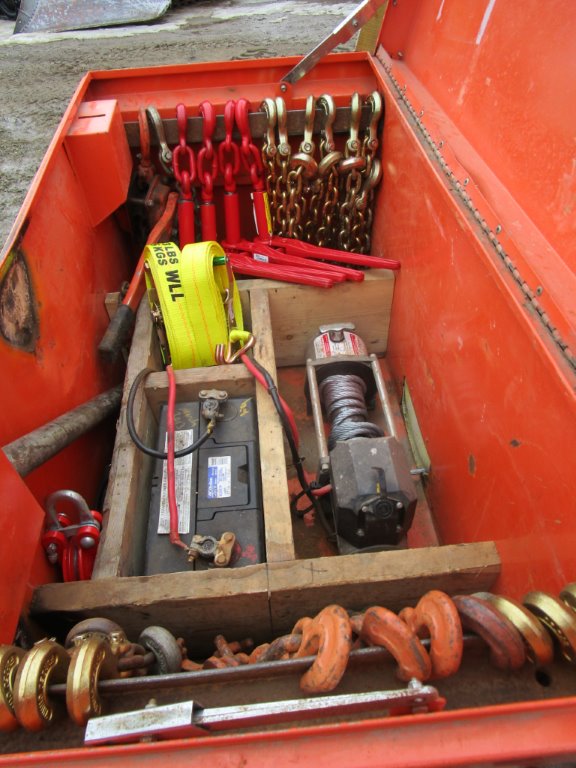 April 18 2018
the southern tilt trailer is slowly coming a long with lots of changes by welding and grinding. once it warms up i can splash the black pai around to make it look even better.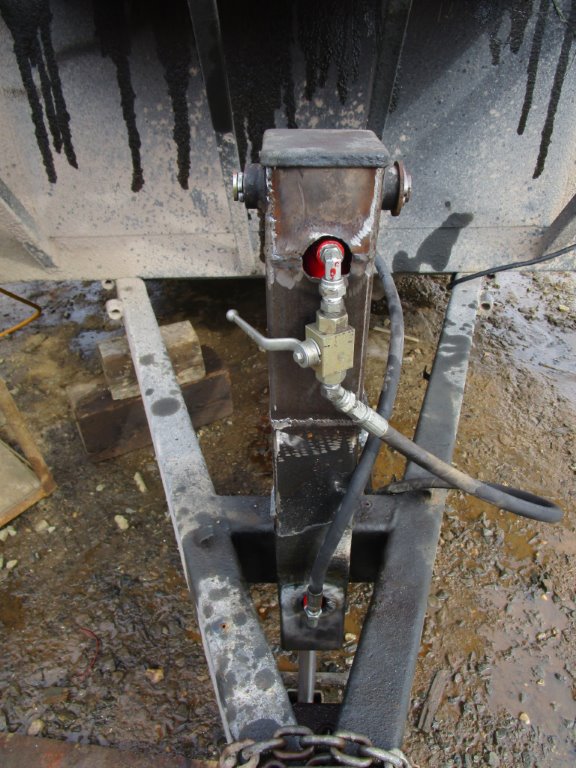 April 17 2018
when a southern built trailer comes north to the end of the world, there has to be lots of changes made. the aluminum box gets the toss and a steel box gets mounted in it's place. more to come as i work away on the trailer.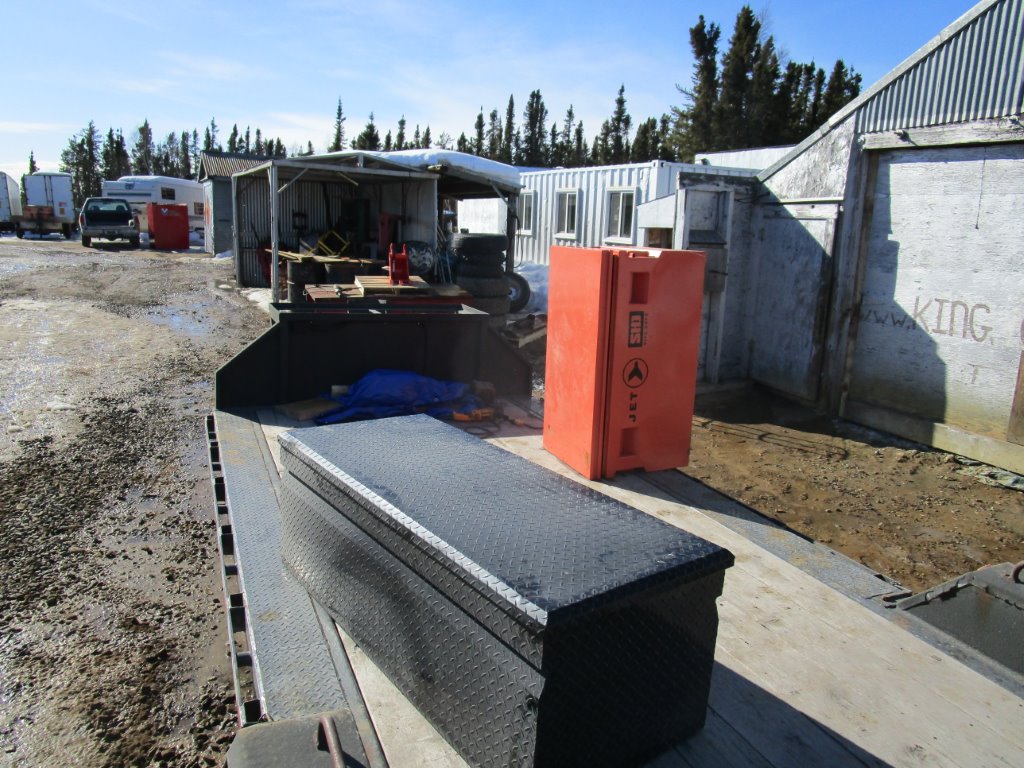 April 16 2018
just a quick picture from 2012 when the film guys from Hollywood came to check me out. then i became famous for 15 seconds on Ice Road Truckers.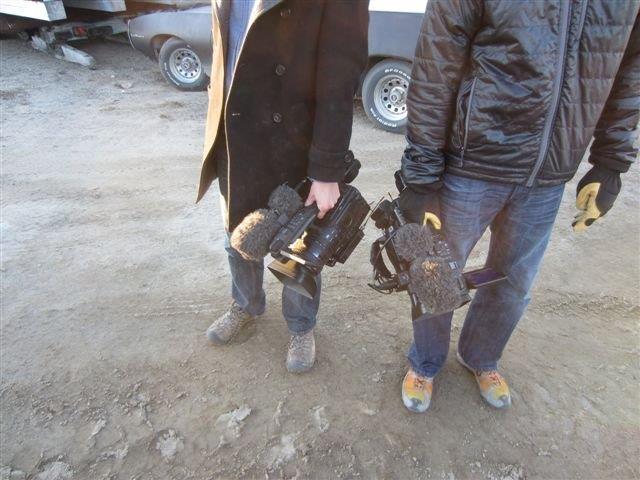 April 15 2018
buying new chains and straps in the south and having them shipped to the end of the world is a great adventure. now it will take a good day to get them ready to go on the trailers and vehicles because everything has to be changed for the great white north. i also finally bought new winch cables for the D6 cats too.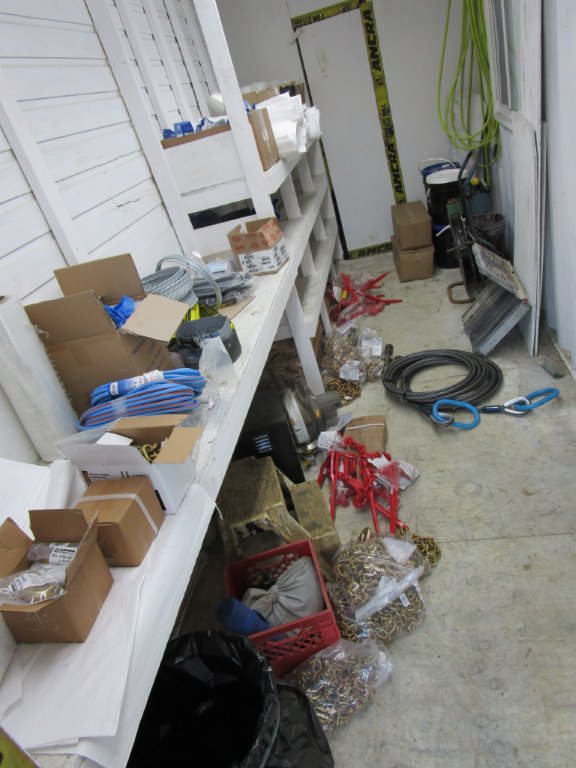 April 14 2018
my son xena driving the d6 cat known as The Hood in 2014 on a freight haul to a lodge. oh the memories.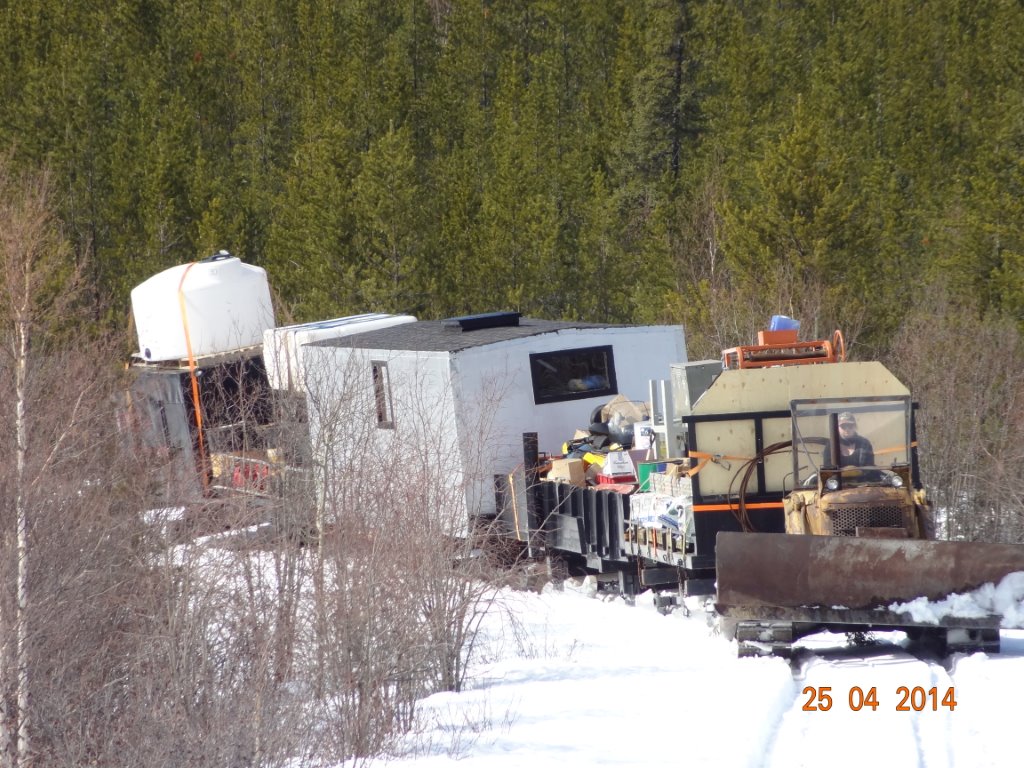 April 13 2018
on our trip south to get supplies, we picked up the 10" wide bucket for the mini Hoe. last year at this time i bought the mini Hoe with the extra wide bucket of 18" which is huge compared to this 10" wide bucket.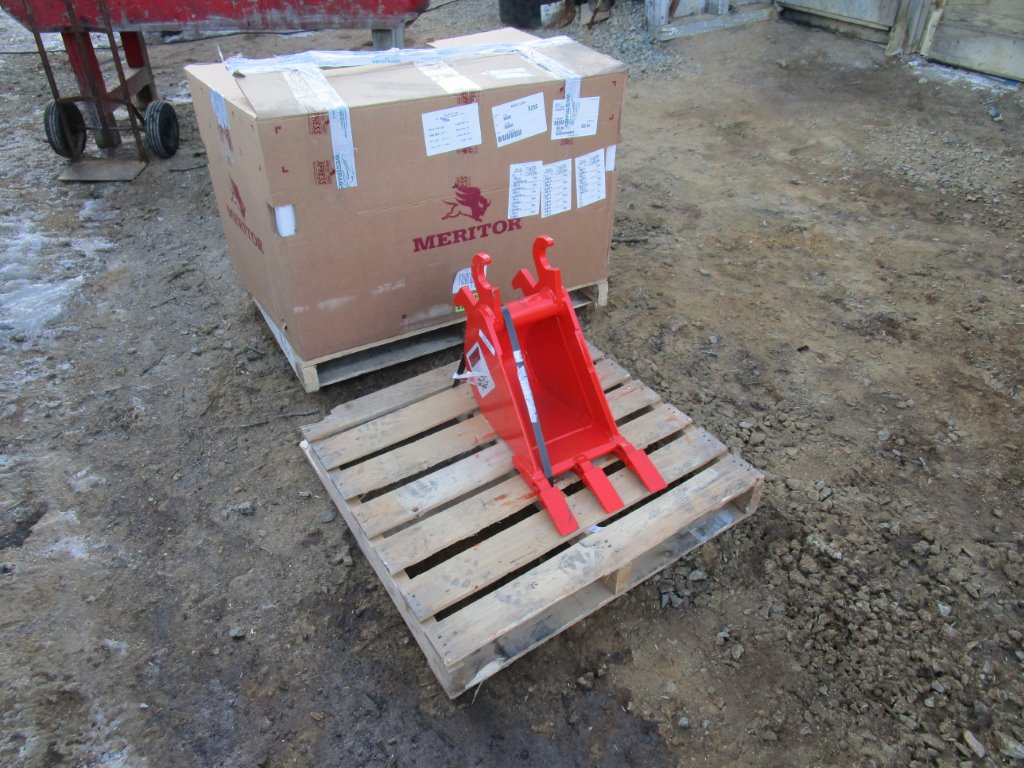 April 12 2018
just a quick picture from 2003 when the shop was not organized and my son xena was so small plus i had hair on top of my head too.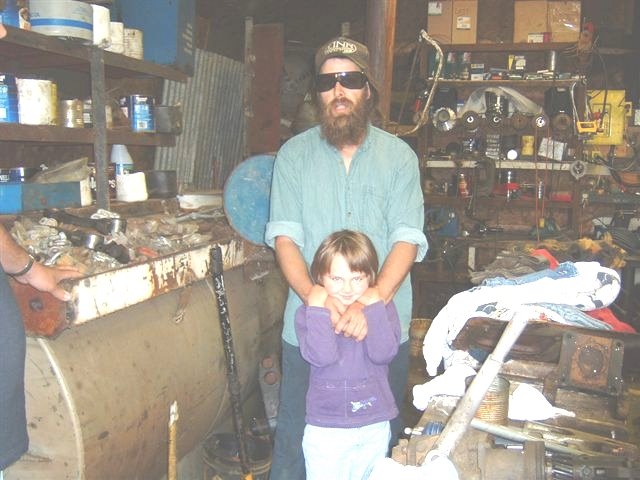 April 11 2018
it only took 3 months form the time of searching to the time of arrival of the new to me tilt trailer. plus we got a paying load back to the Kingdom with a broken down ford. the trailer is custom made to be able to handle full size trucks between the fenders.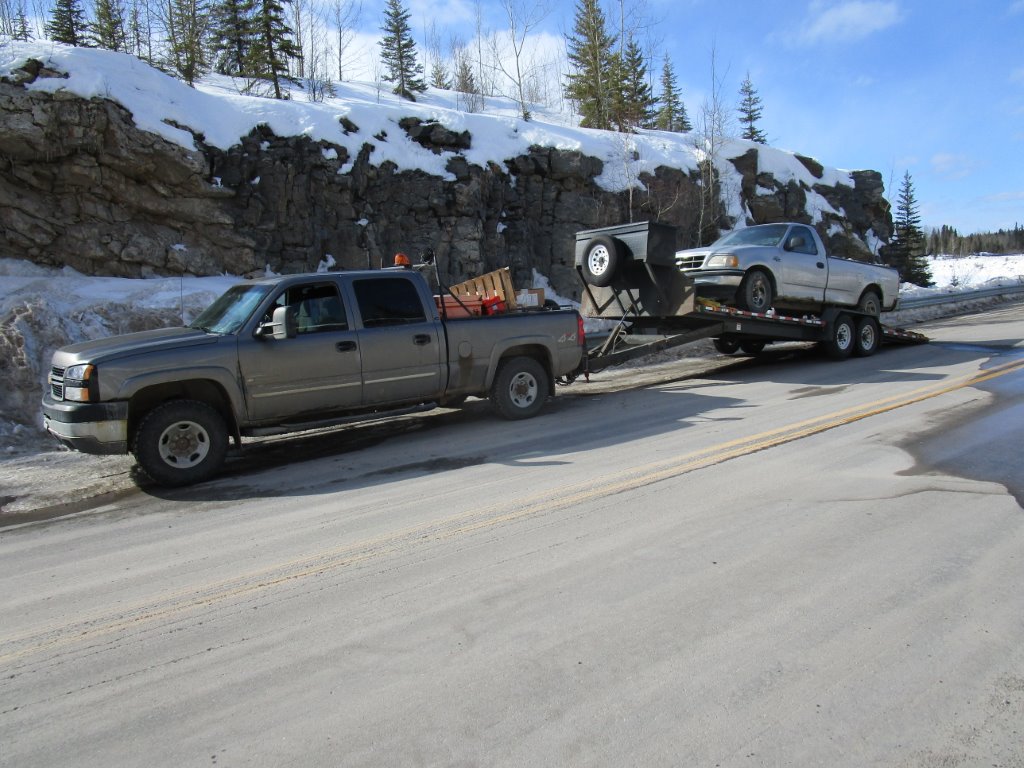 April 09 2018
this is my grandpa's 1945 chevy truck that was hit by a train in 1947. i have owned the truck since 1981 and it is on my to do list.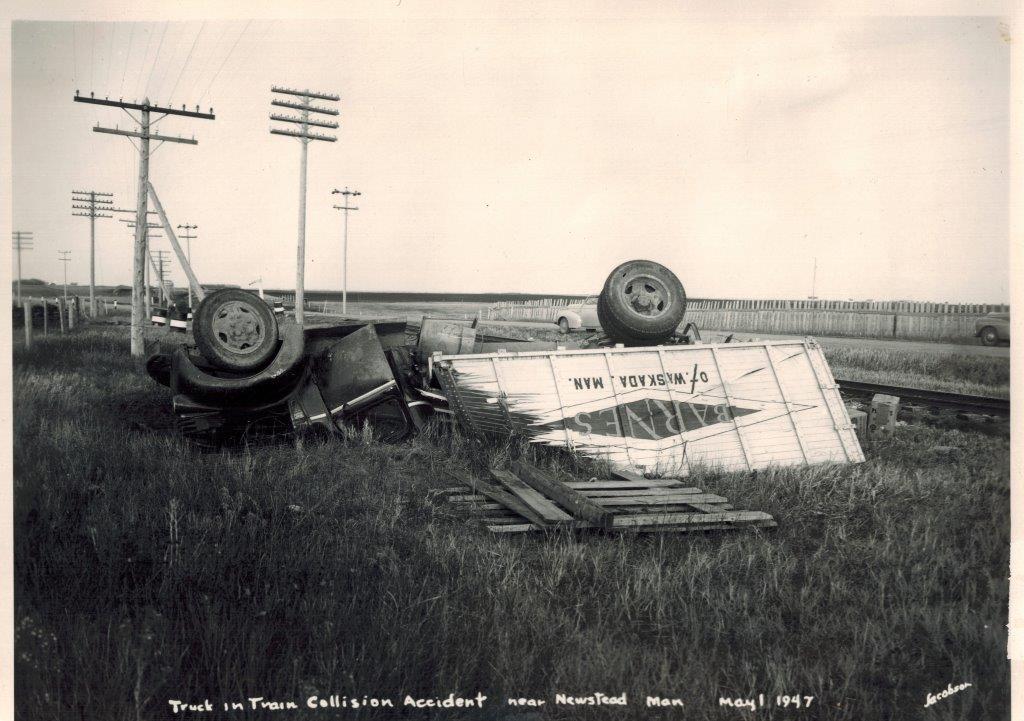 April 08 2018
the Screaming Ford back in 2006 when i delivered a load to flin flon manitoba. oh the memories of good times.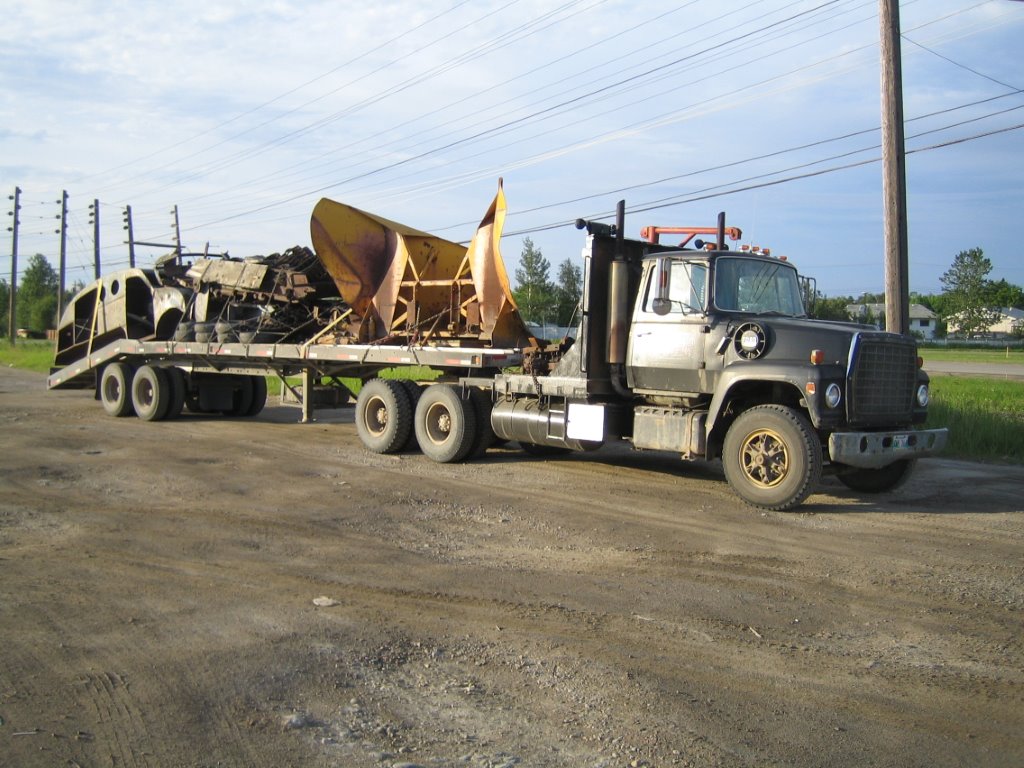 April 07 2018
since spring is not coming to the great white north this year with over night temperatures of -35c. i have been whipping up shelves in the back room of the office to put the expensive inventory in where it is warm and dry. there is over $4000.00 in filters which have no dollar value or use when wet or dirty. i'll splash the paint around in the summer when i'm done with all the changes.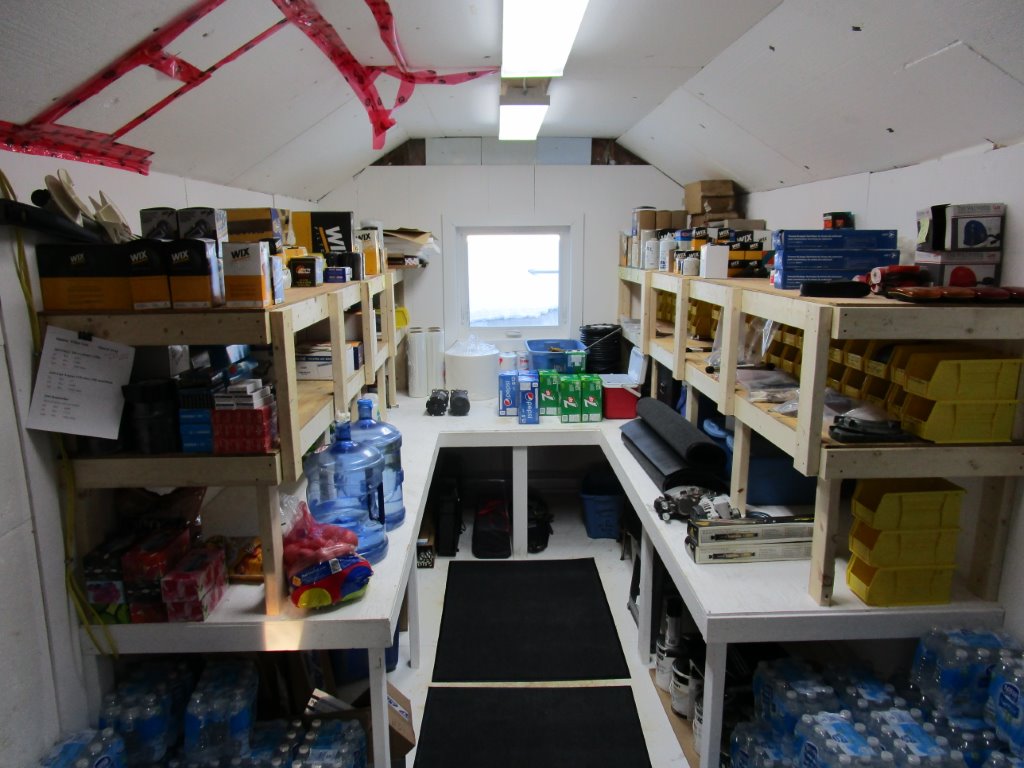 April 06 2018
it only took 2 weeks for the front end parts for my 1939 chevy to arrive. it is good to know that you can still get parts for a 79 year old truck.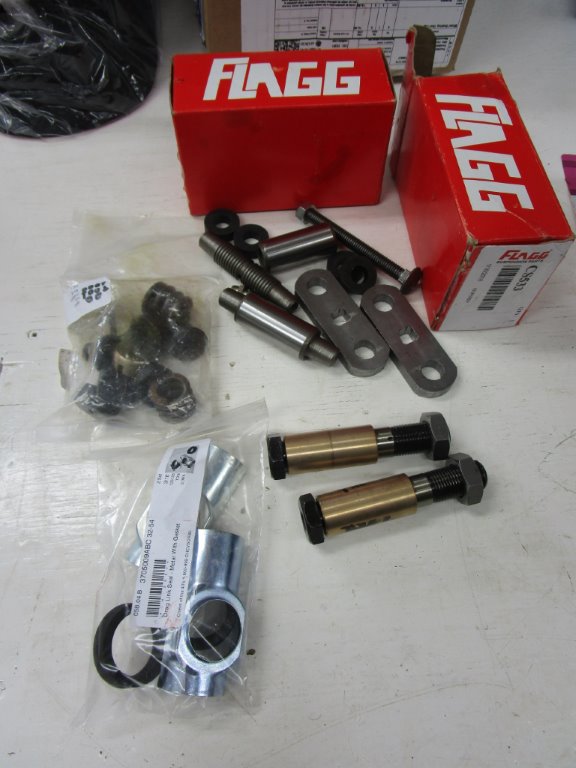 April 05 2018
This is our first attempt at selling any goodies other then the published books from the Kingdom. We have no idea what the costs are going to be on shipping and handling. We have decided to do this batch of hats first to get an idea of the costs and what it takes to ship then we can look at around the world too.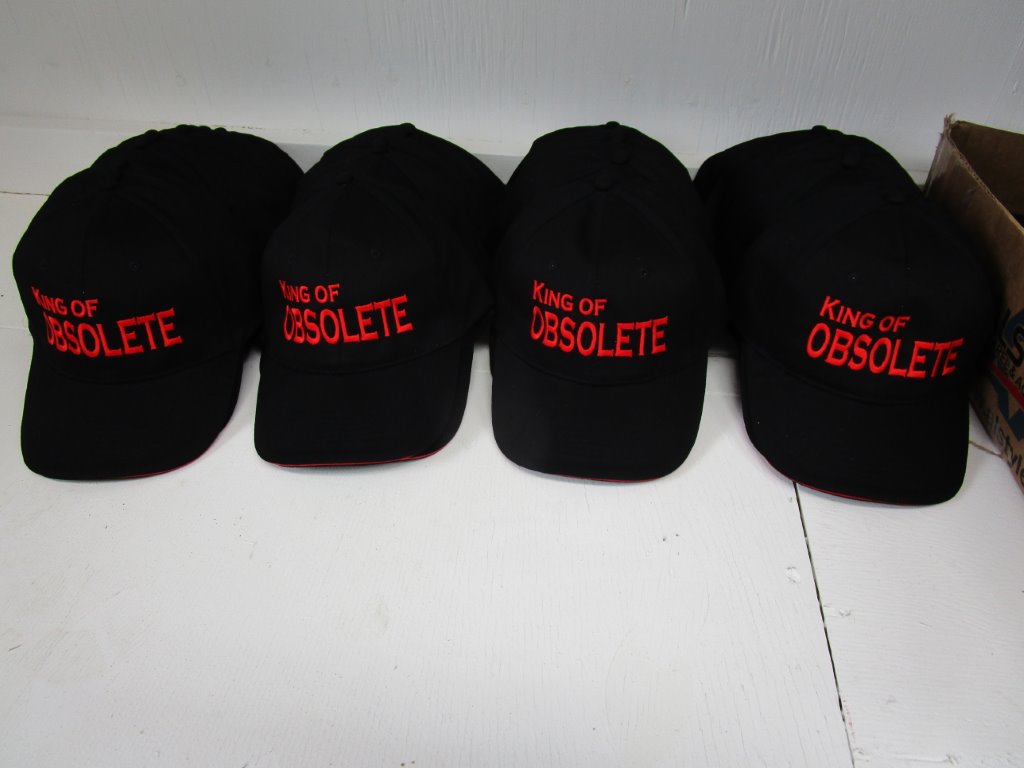 The best and simpliest way to sell and ship "one" hat will be $25.00 usa or cdn money will include the shipping and handling in North America. Please put cash or personal cheque (no money orders because of the high costs) in an envelope mailed to the Kingdom. We will only be selling one hat at a time due to limited amount that have been made plus it will give us time to figure the actual shipping costs too.
King of Obsolete
Box 372
Lynn Lake Manitoba
r0b 0w0
Canada
old fashion telephone 204 356 8846
email addresses
April 04 2018
yesterday we received a few gifts in the Kingdom from out west, one of the joys of being the King, lol.
April 03 2018
another fun day in the Kingdom with another impounded vehicle. we have to have a different style of trailer for each type of vehicle because there is not enough money in impoundments to justife a $60,000.00 tilt top tow truck.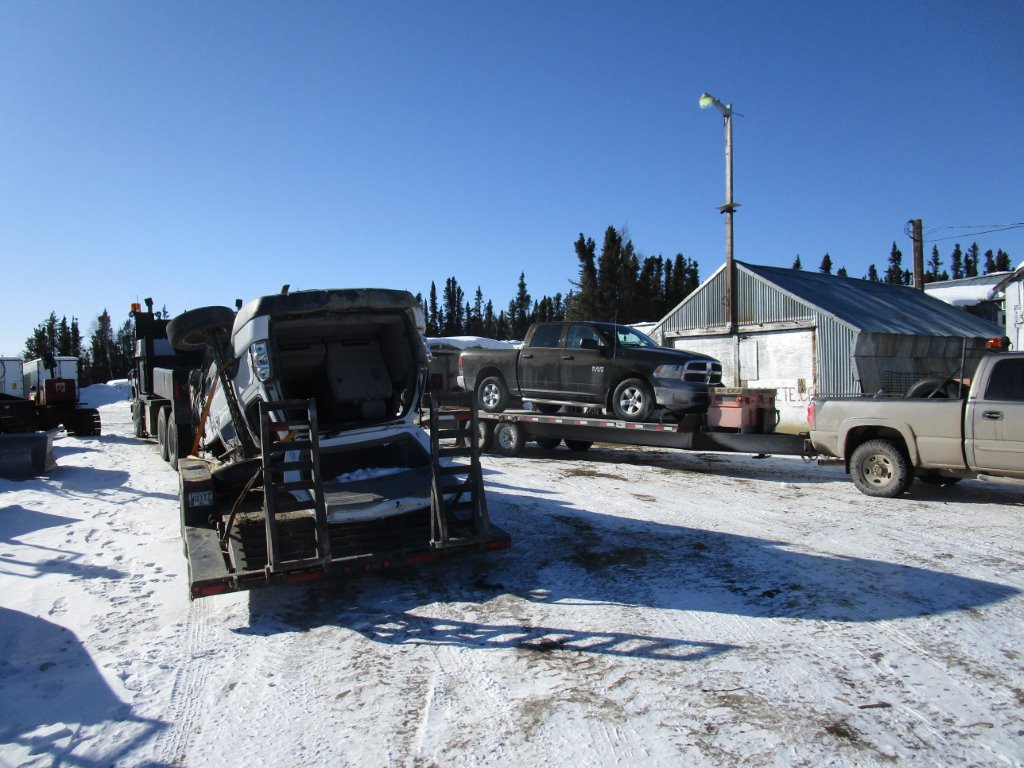 April 02 2018
my son xena took a selfie of me yesterday int he Screaming Ford but it didn't turn out too well.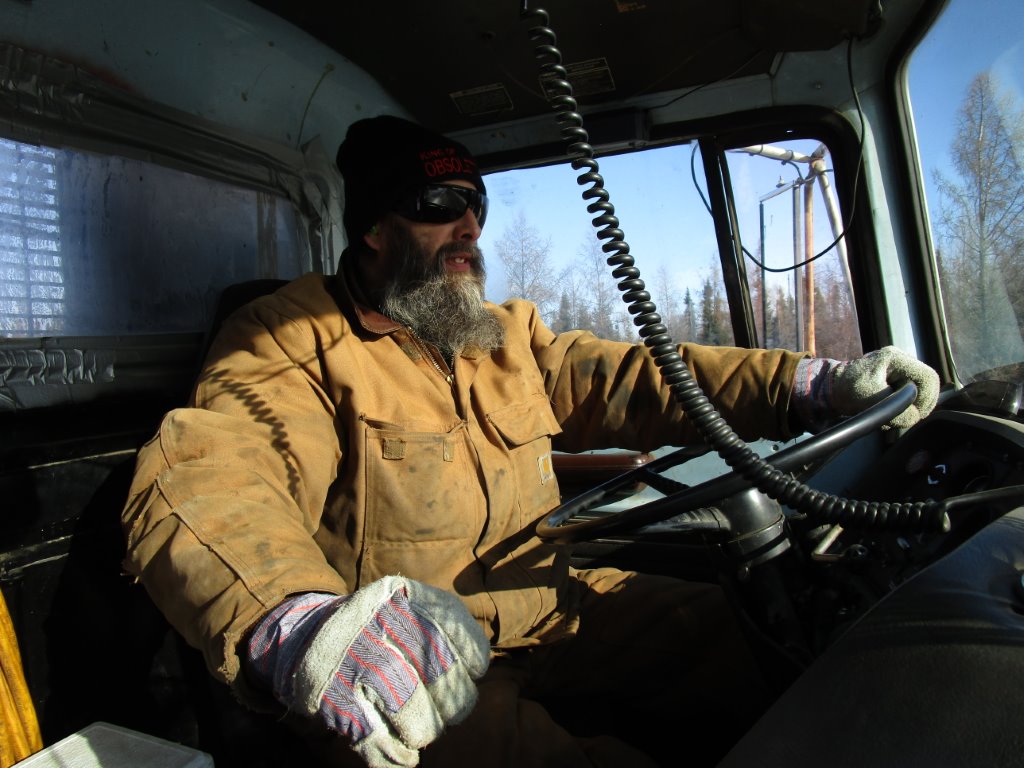 April 01 2018
my son xena and i had to do a tow call first thing in the morning at -30c which made for good pictures. the Screaming Ford had no problem dragging the damaged mini van out of the ditch.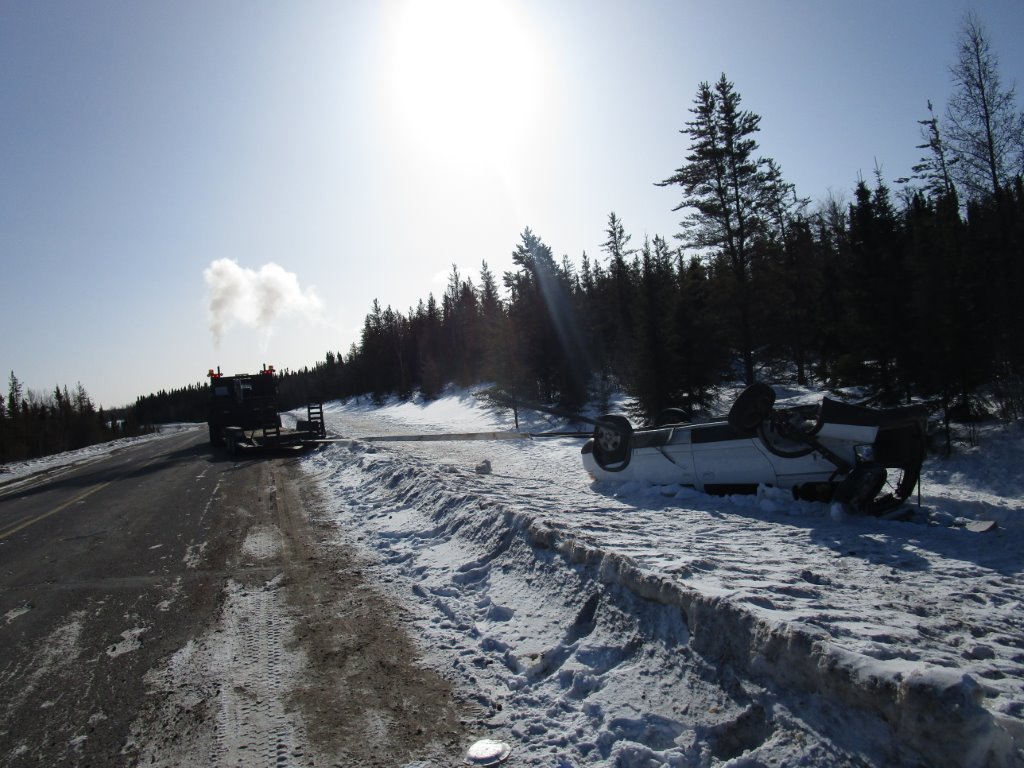 next we just used the 30,000lb Wicked Winch to drag the mini van on the trailer with no problems.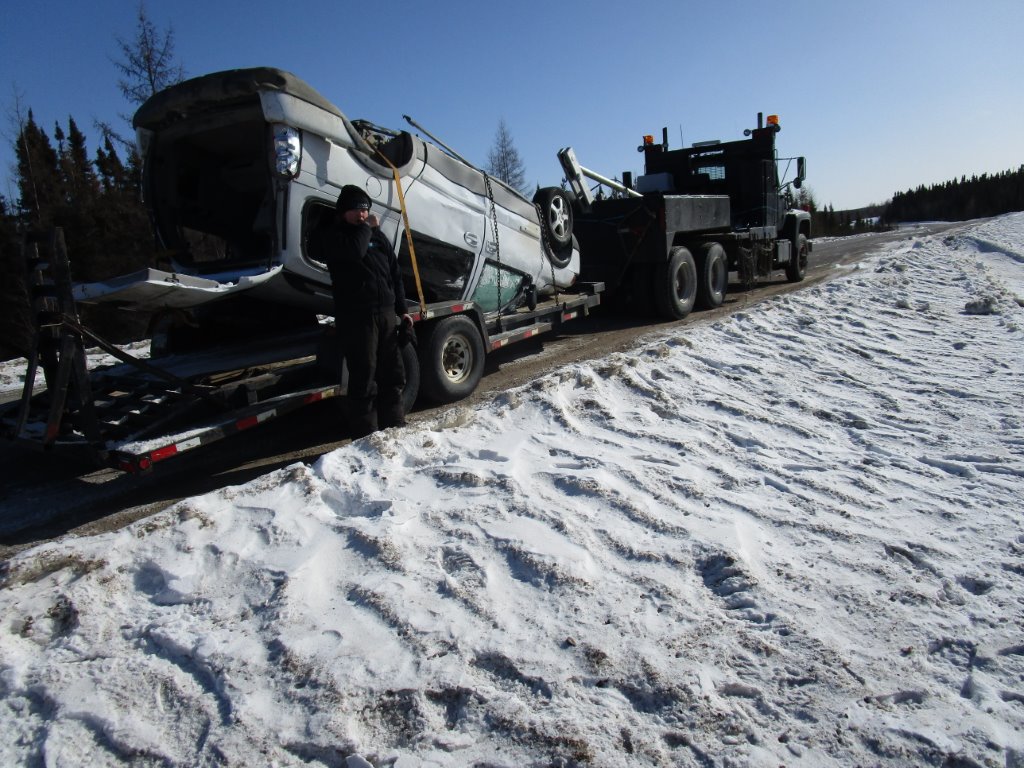 March 31 2018
april 08 2009 we were hauling on the winter roads long after they closed. the fun we had and the memories.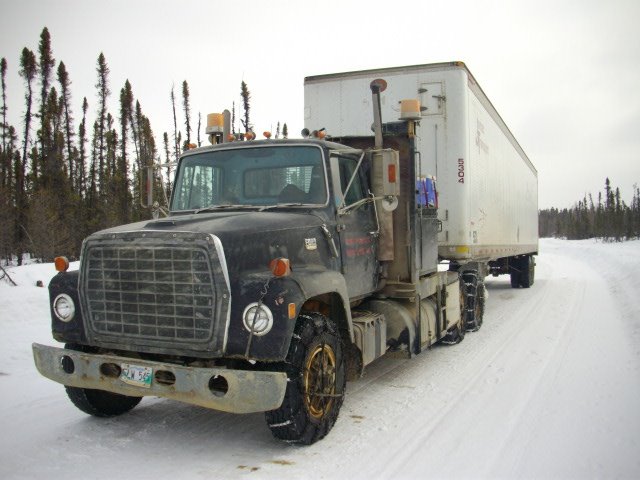 March 30 2018
just sharing another memory from a few years ago when i did a tow call up the winter road. nothing went right but i did bring the broken tow truck out at -36c. the Screaming Ford has a weight box with a pulley on a stick that clips in to the 5th wheel to make it a tow truck. thansk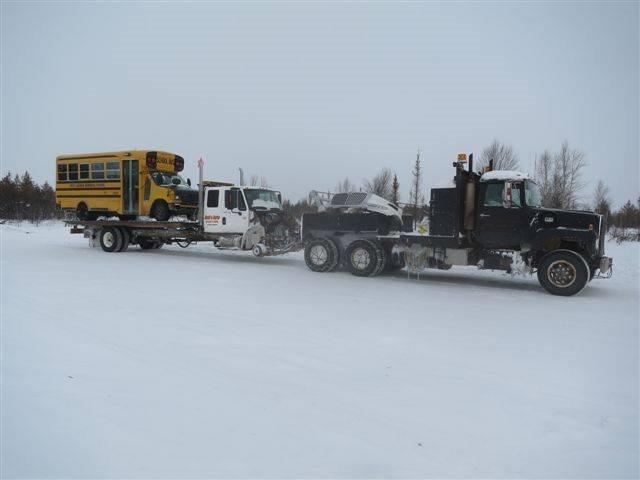 March 29 2018
today i took pictures of my logo on the goodies to make my facebook page picture look good.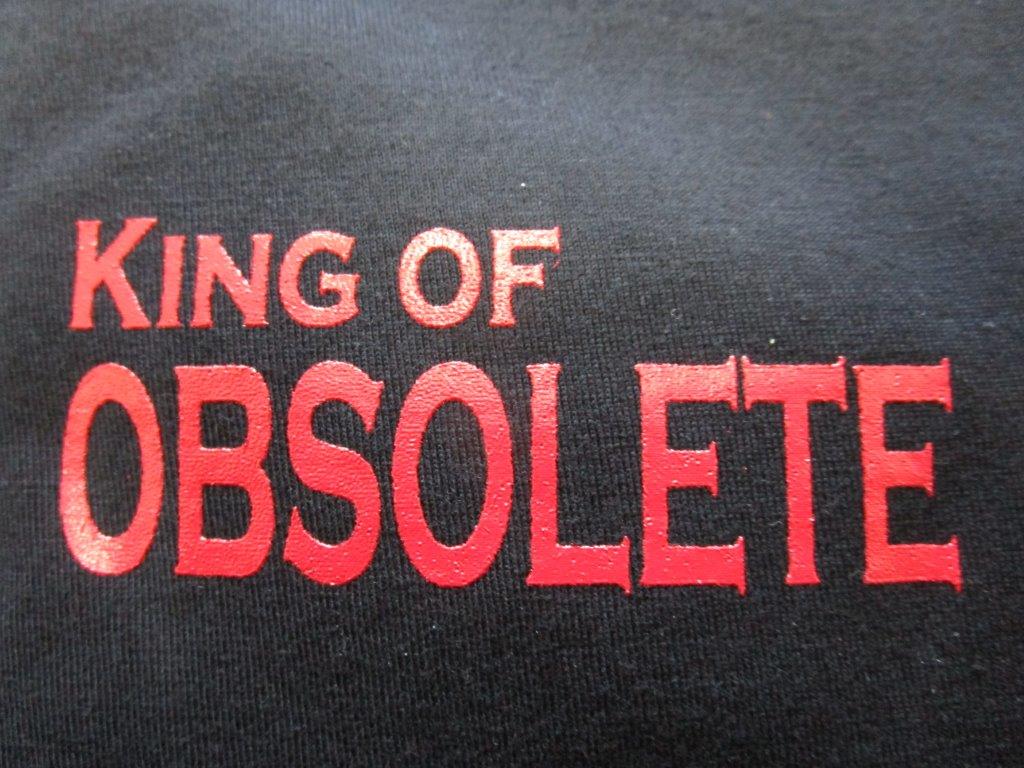 March 28 2018
it is hard to believe 5 years ago we were filming Ricochet Hill for ice road truckers.
March 27 2018
just another picture from memory lane of last year with the 1939 chevy on the winter drill roads. i have owned the truck since 1981.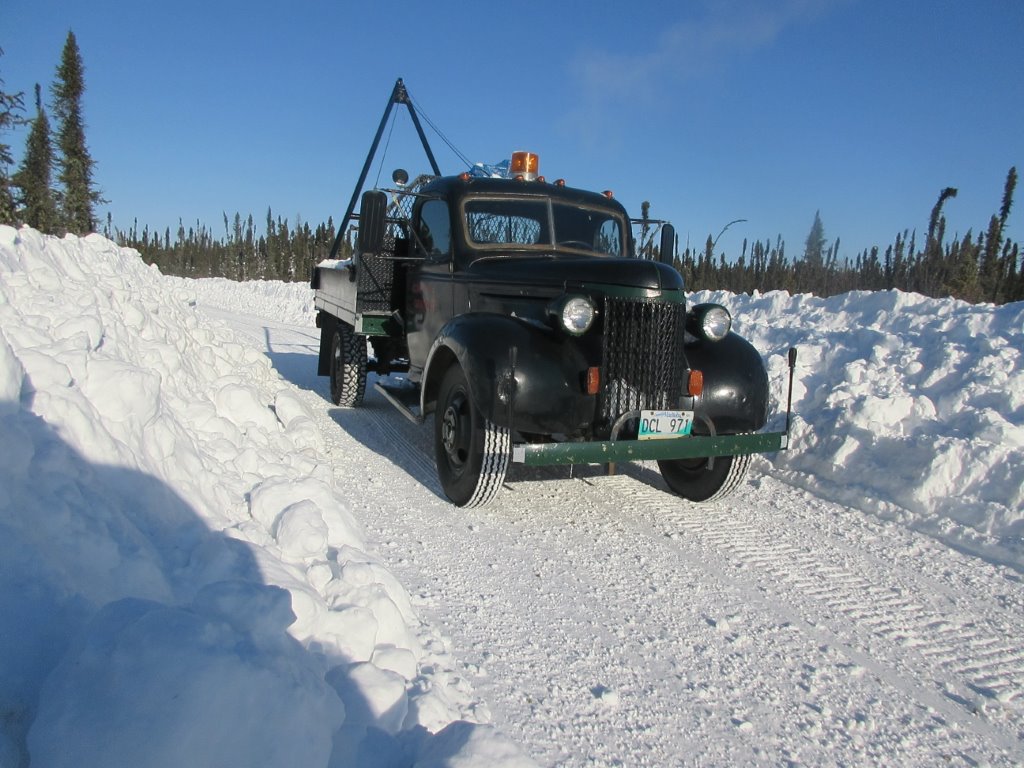 March 26 2018
just a quick picture of the Screaming Ford in 2012 on the winter road that was closed. oh the fun we had.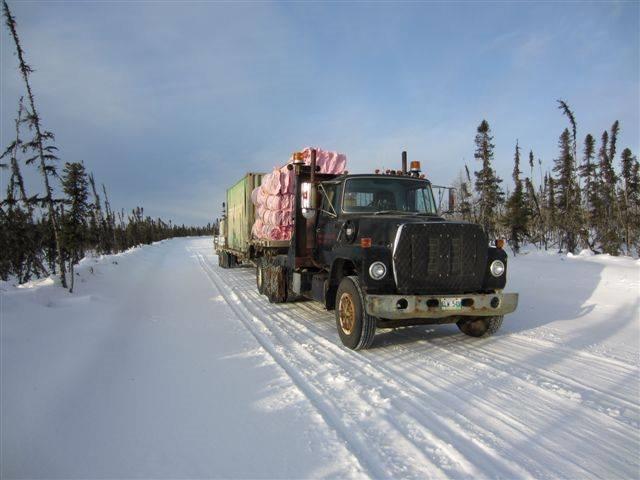 March 25 2018
i had to buy a tilt trailer to haul the bombardier and the Linn tractor because climbing up the beavertail on the other 2 trailers is too dangerous.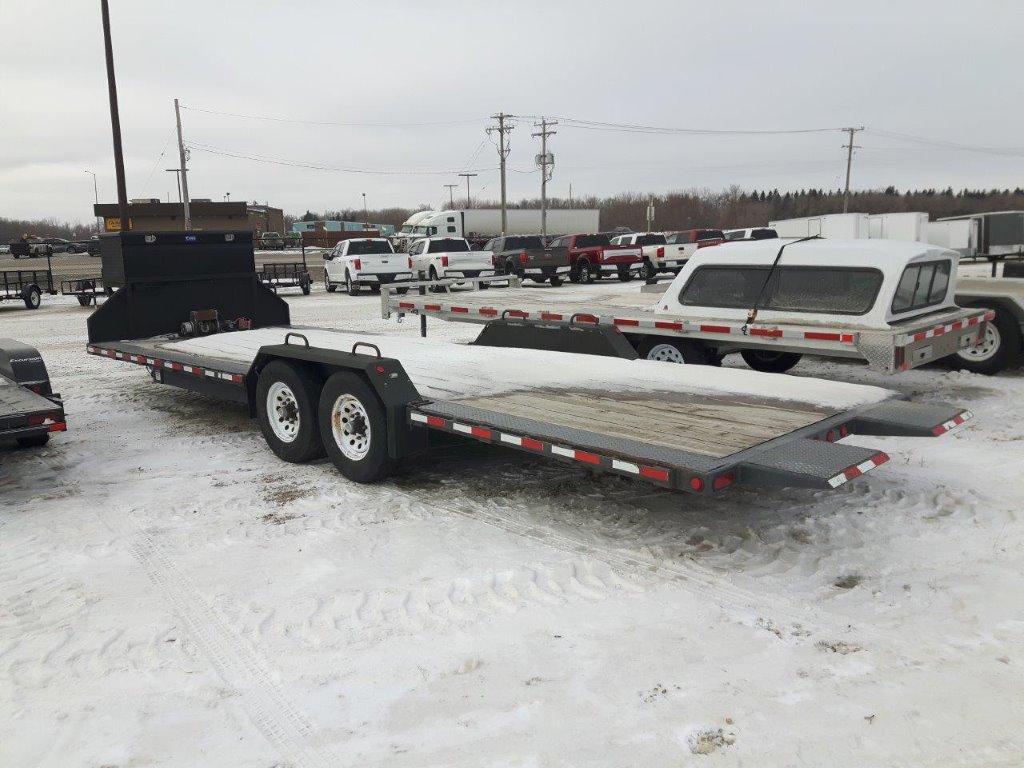 March 24 2018
it was an easy day yesterday in the Kingdom by using the D6 9U known as The Hood to move the loaded rod sloop. we had to move the sloop to an area of bedrock so the sloop does not sink during the spring melt that will come in june.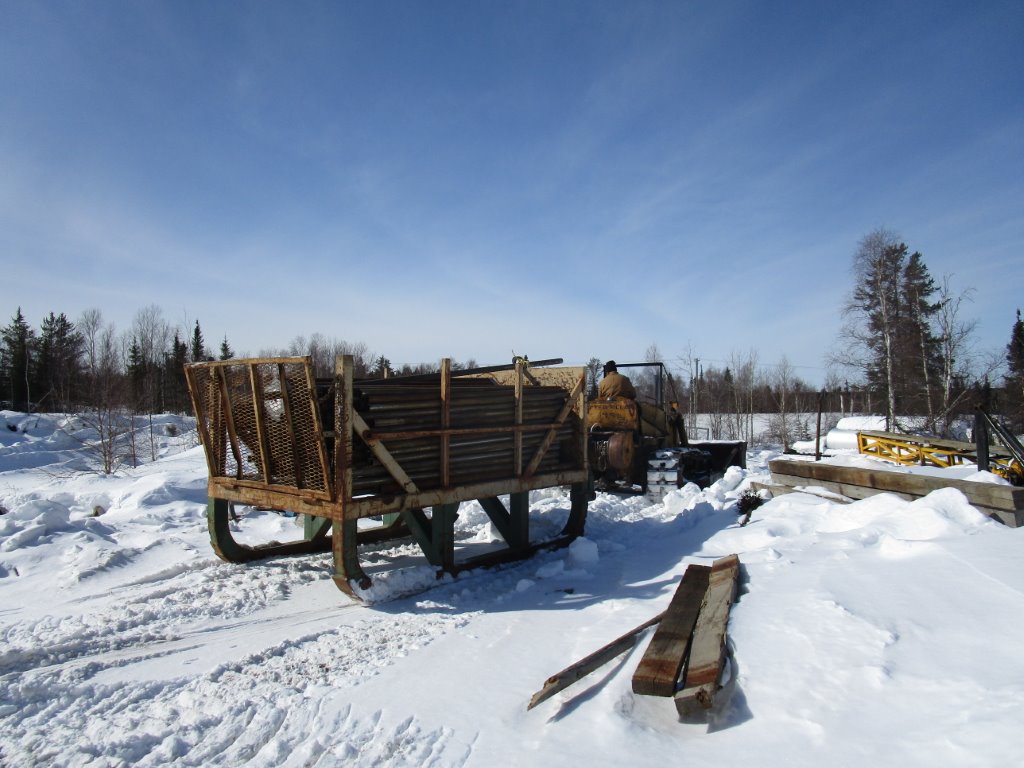 March 23 2018
with the winter road about to close in a couple of days, this truck showed up in the Kingdom broken. we hope to get the parts from the south in time to get it fixed so it can deliver the load before the winter road offically closes.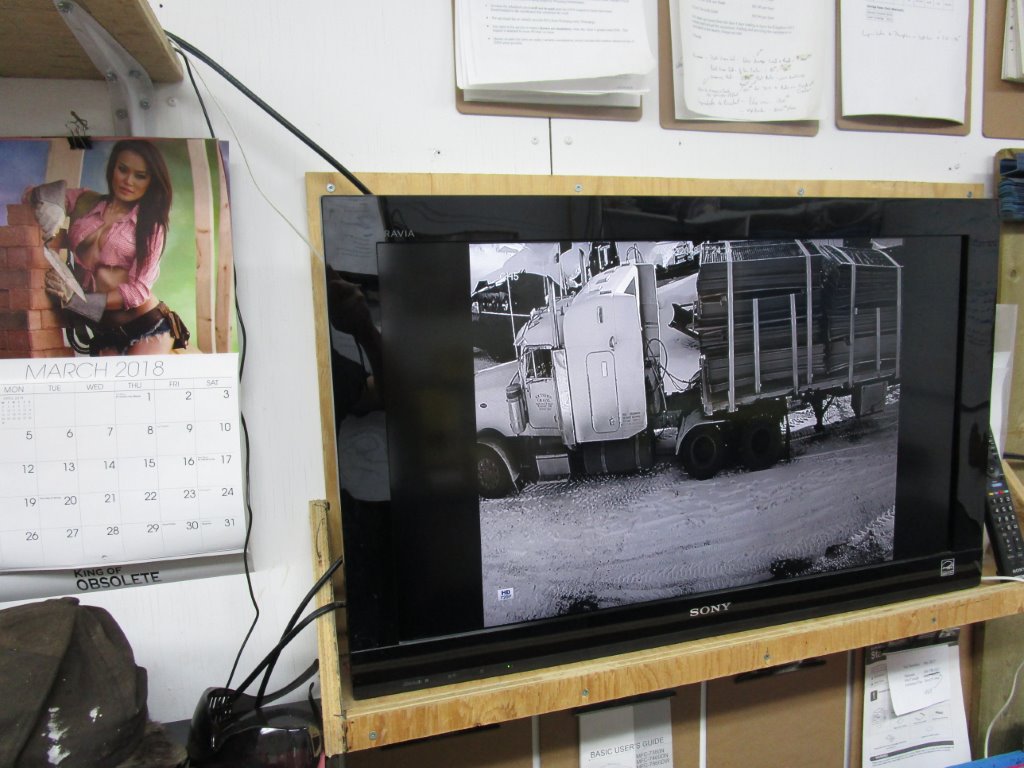 March 22 2018
a simple quick picture back in 2006 of the Linn Tractor is still showing up on facebook and the internet. i guess there is only one working Linn Tractor around that earns a wage.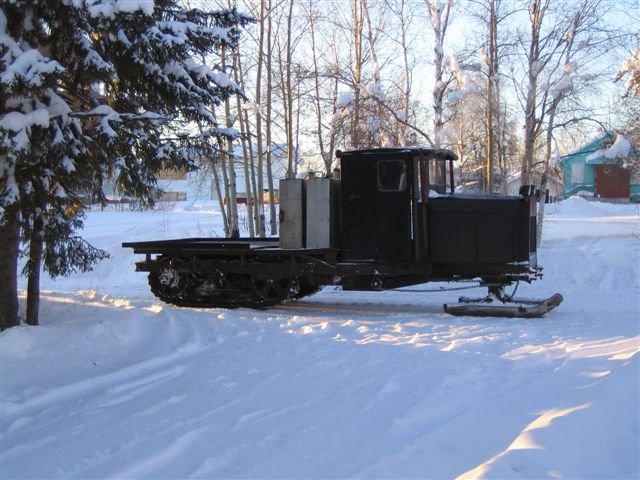 March 21 2018
my son xena is getting more and more time riding the mini Hoe which is great fun. we seem to be moving more snow then dirt but then again it is the great white north north.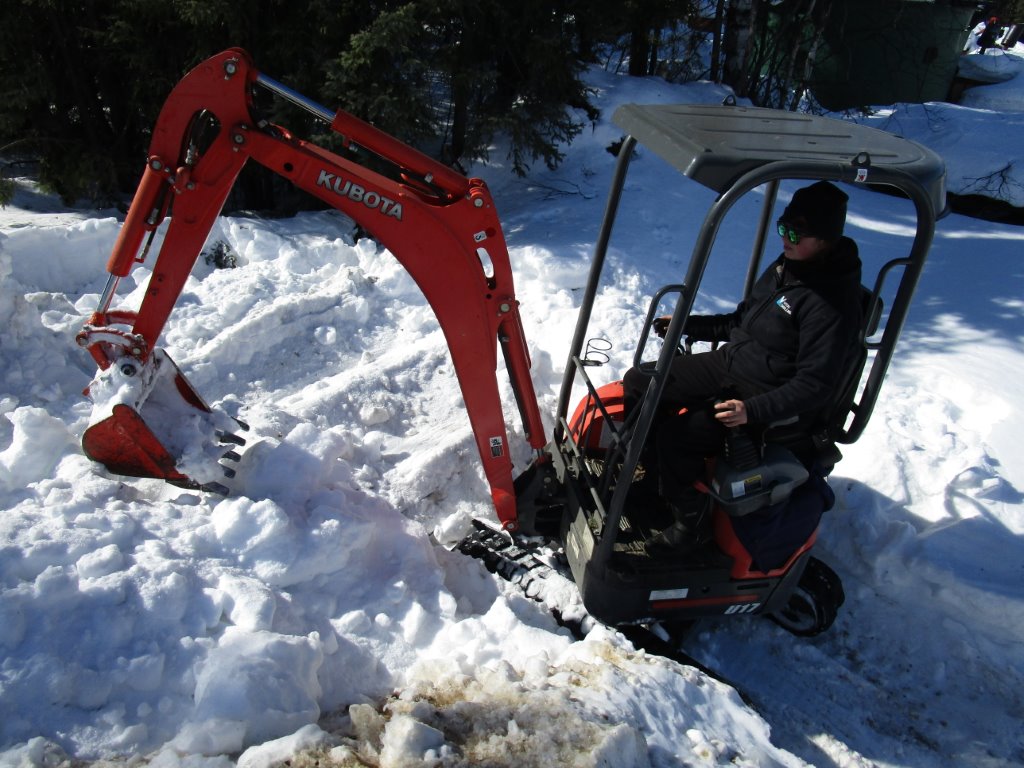 March 20 2018
this is not the best picture but it shows the td-6 known as Aggie, the pink crew cab plus my son xena. we used 4 different cats on the winter drill road project because each had different style of blades.