3

WHAT THE KING DID TODAY

SO IF YOU ARE READING THIS, IT IS NOT TODAY BUT THIS IS WHAT THE KING DID YESTERDAY. info@kingofobsolete.ca

THANSK

Aug 14 2018 -- Bombardier Muskeg Buggy

Aug 14 2018 -- TD-6 motor change to T-6

April 28 2018 -- Beech 18 water recovery

April 28 2018 -- Water Salvage Index

April 08 2018 -- King's Bar Starter

April 08 2018 -- Barnes Freighters

April 04 2018 -- Hats for sale

March 25 2018 -- Linn Tractor Working

March 25 2018 -- Winter Drill Road Index

Dec 25 2017 -- 1953 Bombardier Model B-18

Nov 21 2017 -- KoO-Tracks

Nov 17 2017 -- King's Cats

Nov 17 2017 -- Black Fleet on Wheels

Jan 07 2016 -- YouTube Videos

Aug 20 2018

between the rains yesterday we got the 3rd tower up. today will be another day of trail and error.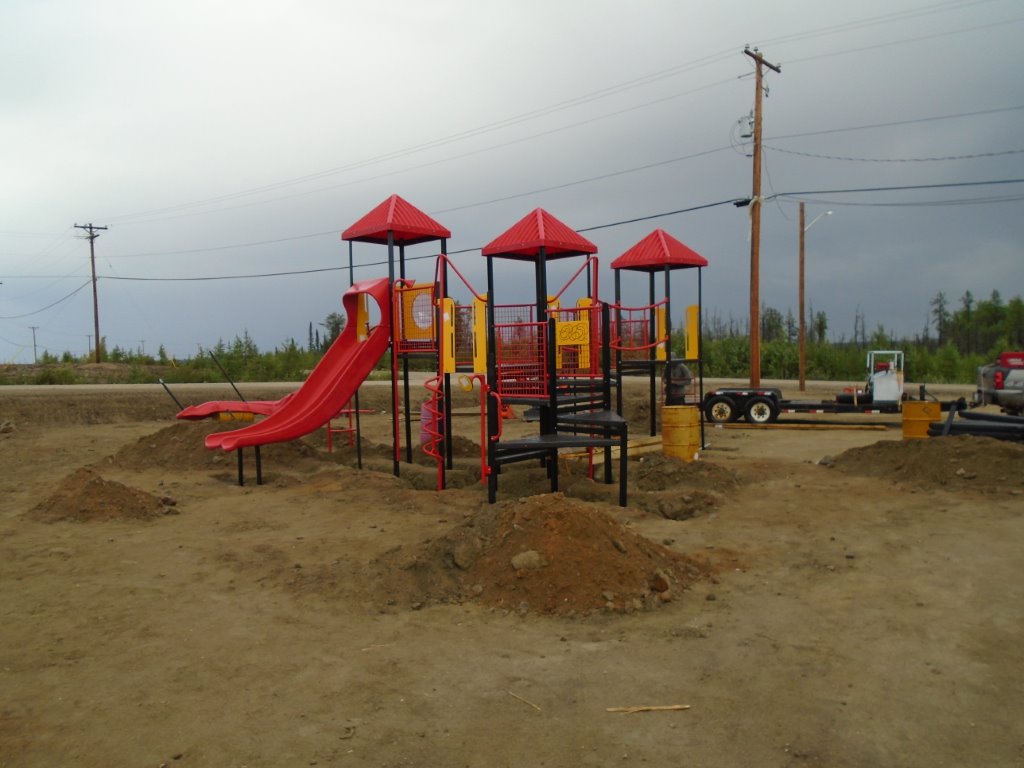 Aug 19 2018
it was a fun day riding my mini Hoe on a job site digging in rock dirt. the post hole auger failed, the bigger backhoes failed but the mini Hoe worked prefect.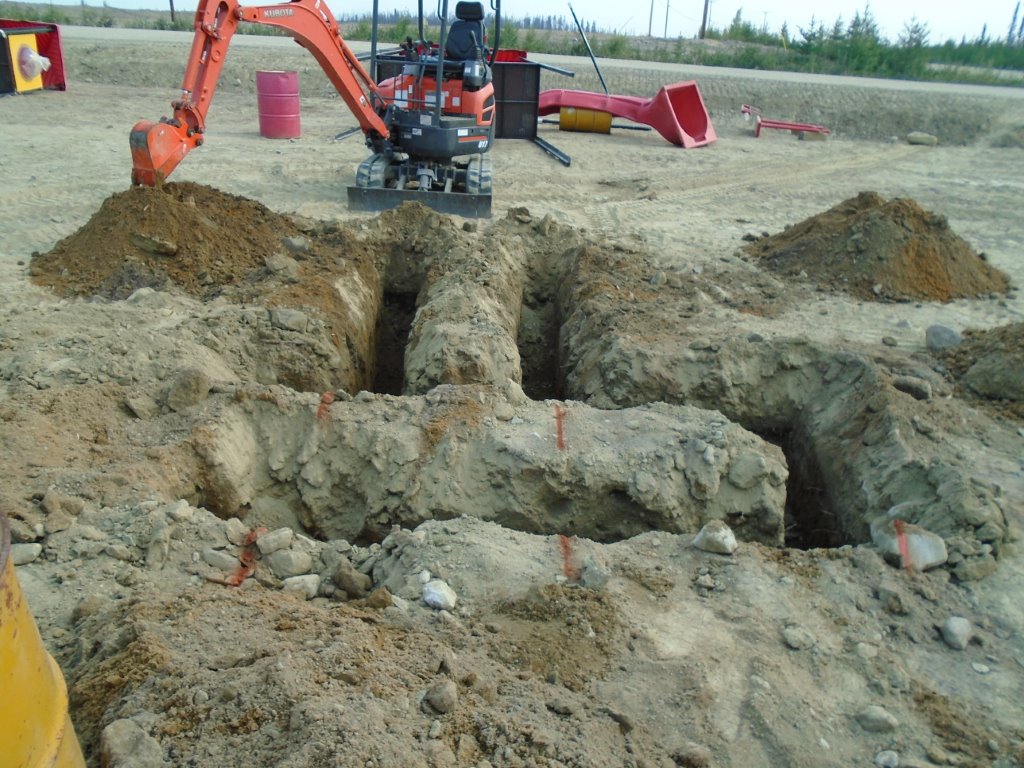 we are only 1/2 done the assembley of this play ground set that came with no instructions. oh well.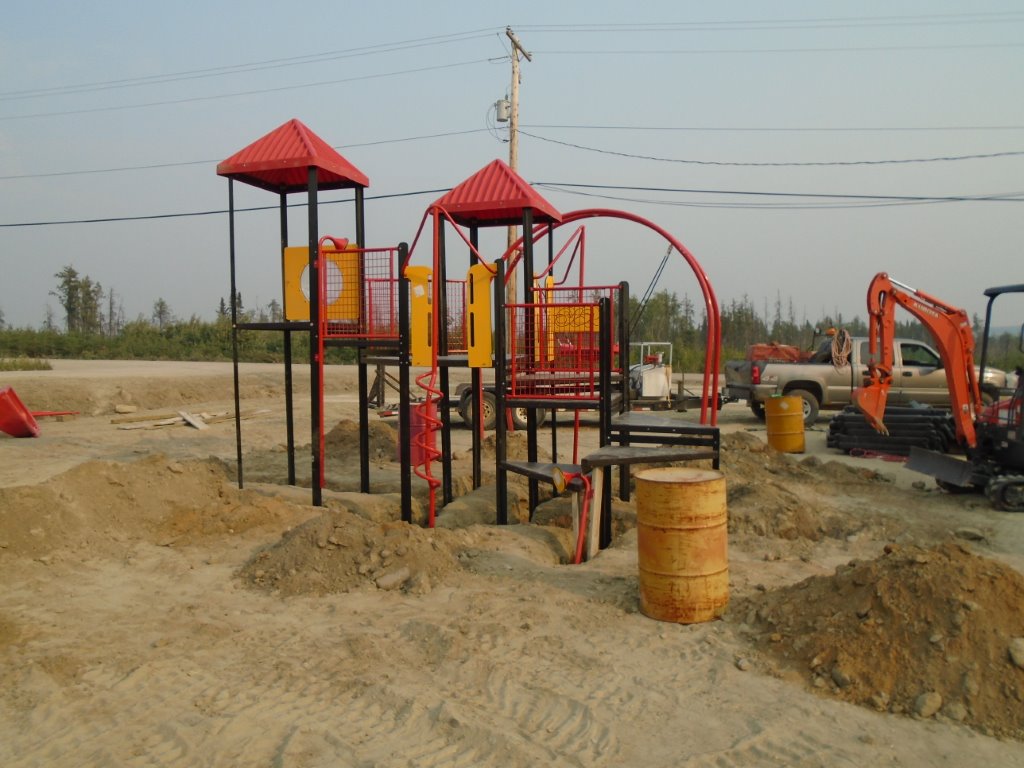 Aug 18 2018
of course it is friday night and we are loading up the mini Hoe for a job.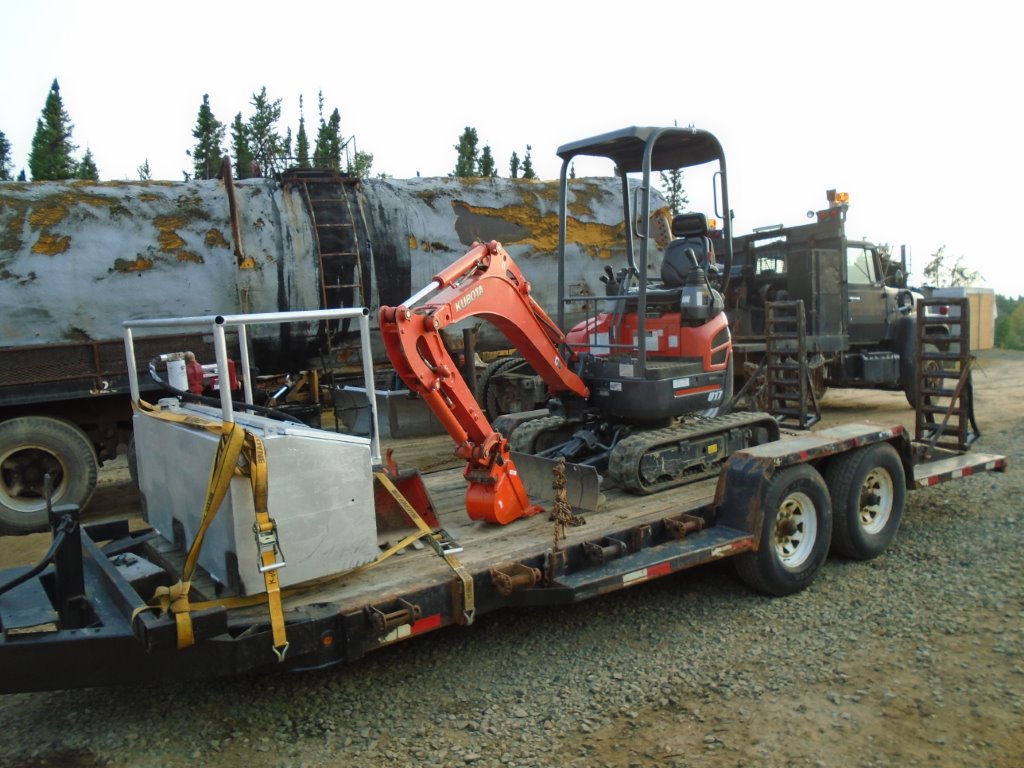 this will be the first job for the big 10" bucket i imported from the far east.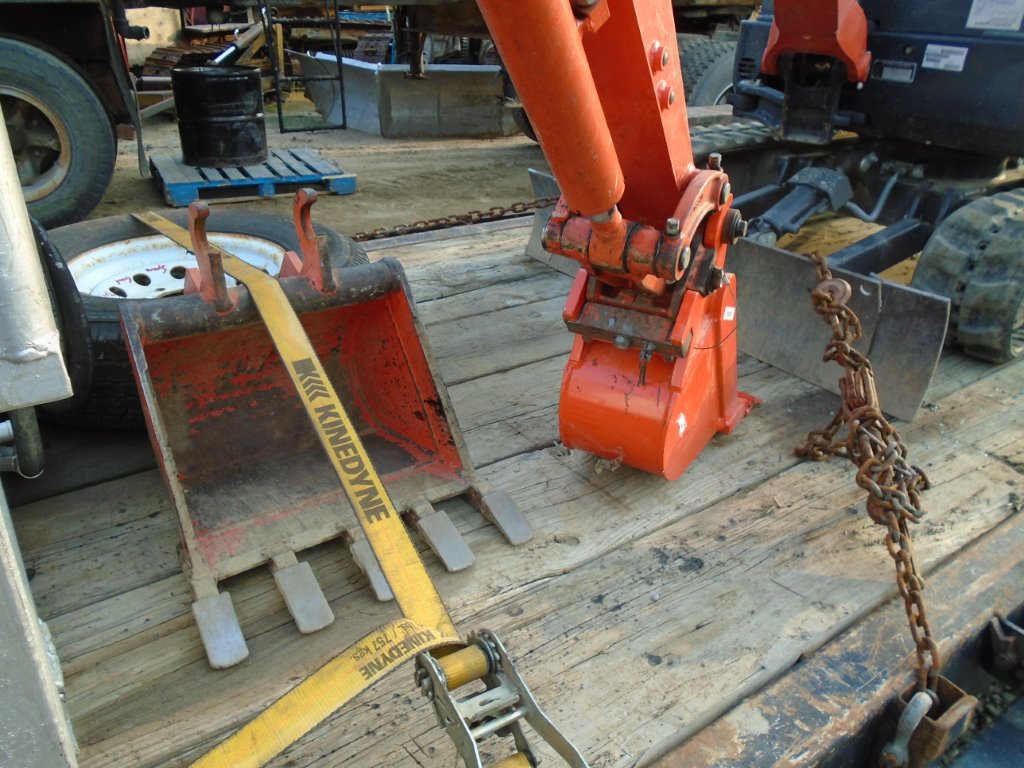 Aug 17 2018
back in the month of may, we used the 50 year old loader and the new mini Hoe to centre a pallet of pails. once again, the mini Hoe is handy to have.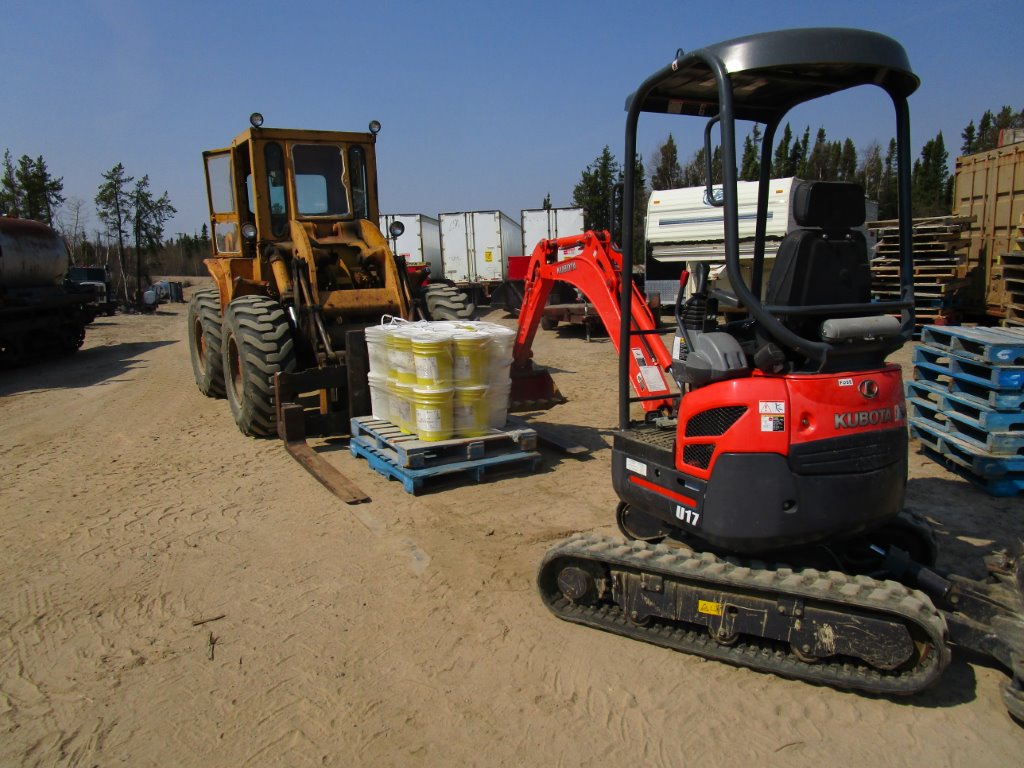 Aug 16 2018
our shippment of water from the south arrived. yes we are surrounded by water and have to buy water because fish have sex in the lake. the town of WHOville's fancy new water treatment plant doesn't work because the people who designed it forgot fish have sex in the lake. we pay $1210.40 a year for town water then have to buy water to drink on top of that. living at the end of the world is not cheap any more.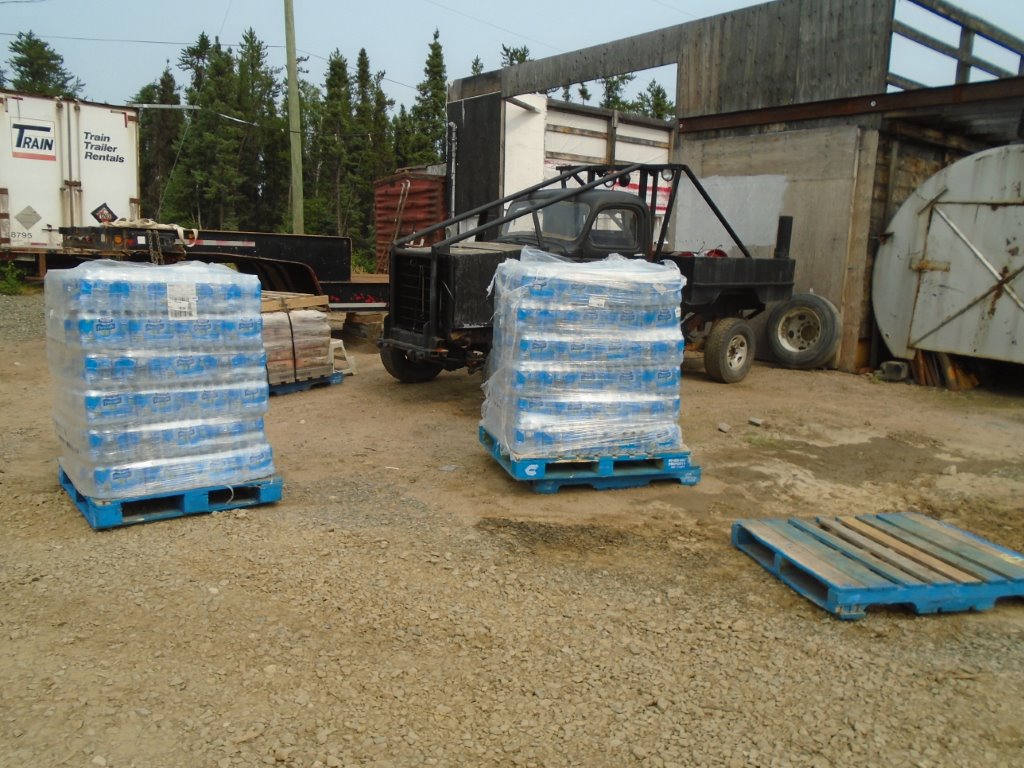 Aug 15 2018
Aug 14 2018 -- Bombardier Muskeg Buggy
Aug 14 2018 -- TD-6 motor change to T-6
a few of my Kingdom Followers have been asking what we do with all these totes that show up in the pictures i have been posting. our secret job is taking care of the assests of an austrailan company which plays with rocks. the totes and semi van trailers make a great way to store things which can be found in 4 feet of snow and -45c temperatures too.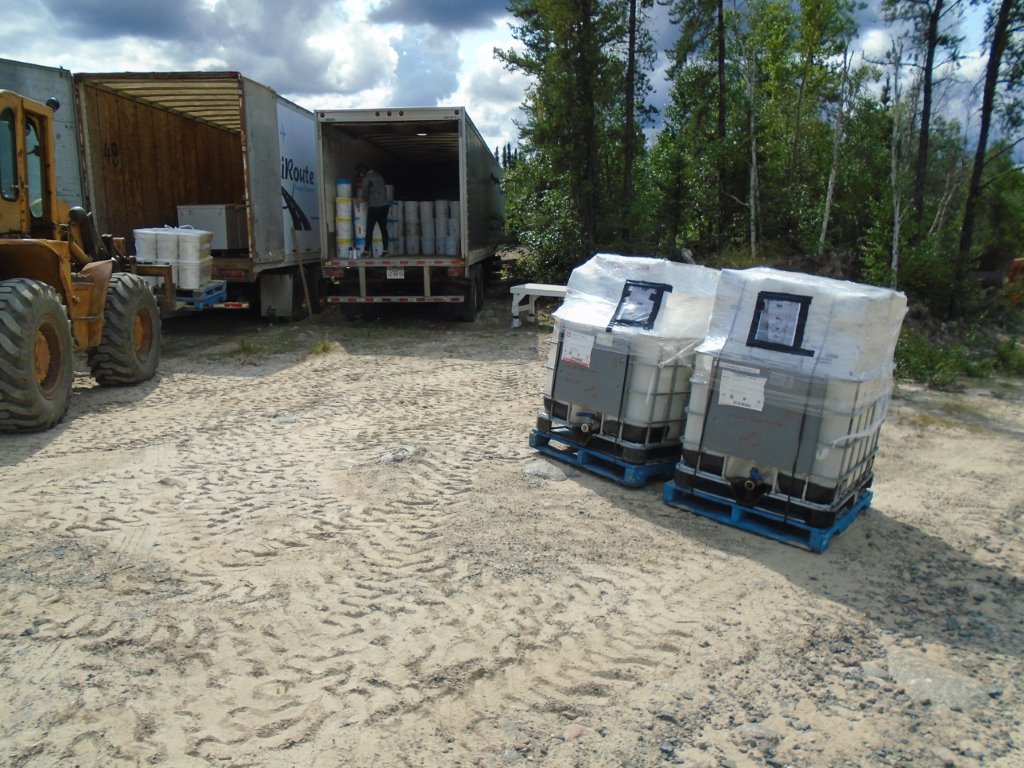 Aug 14 2018
yesterday we used the Screaming Ford to move a tanker trailer around the Kingdom.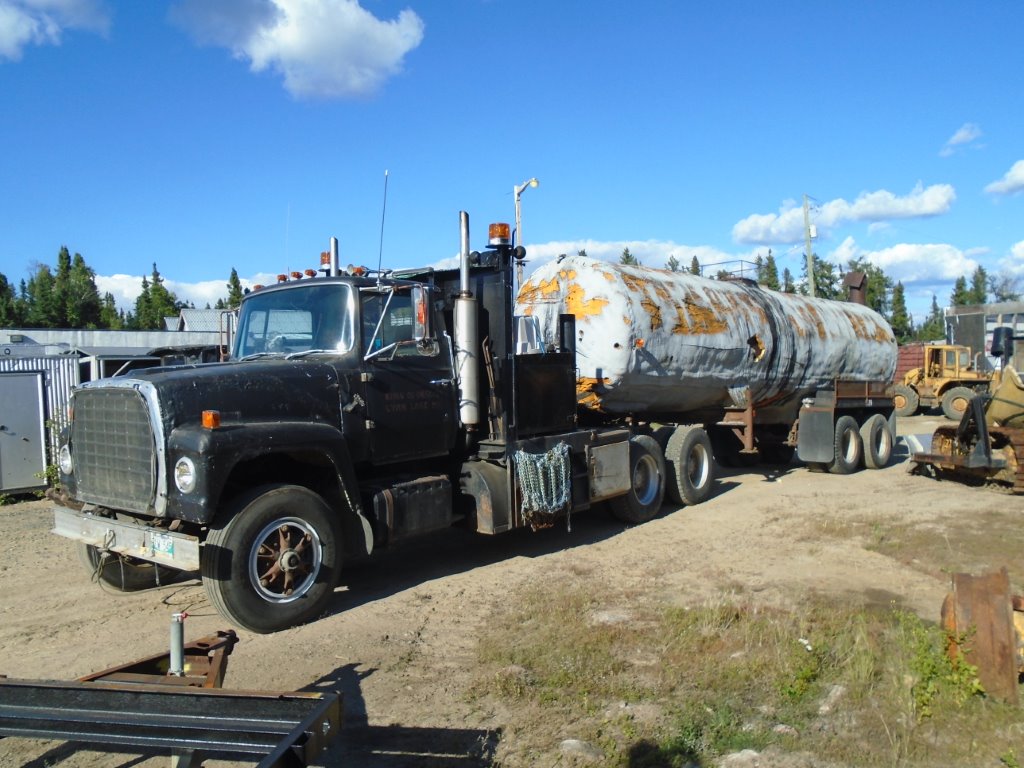 Aug 13 2018
a relaxing sunday stripping down the muskeg buggie and getting it ready to go in the shop in october.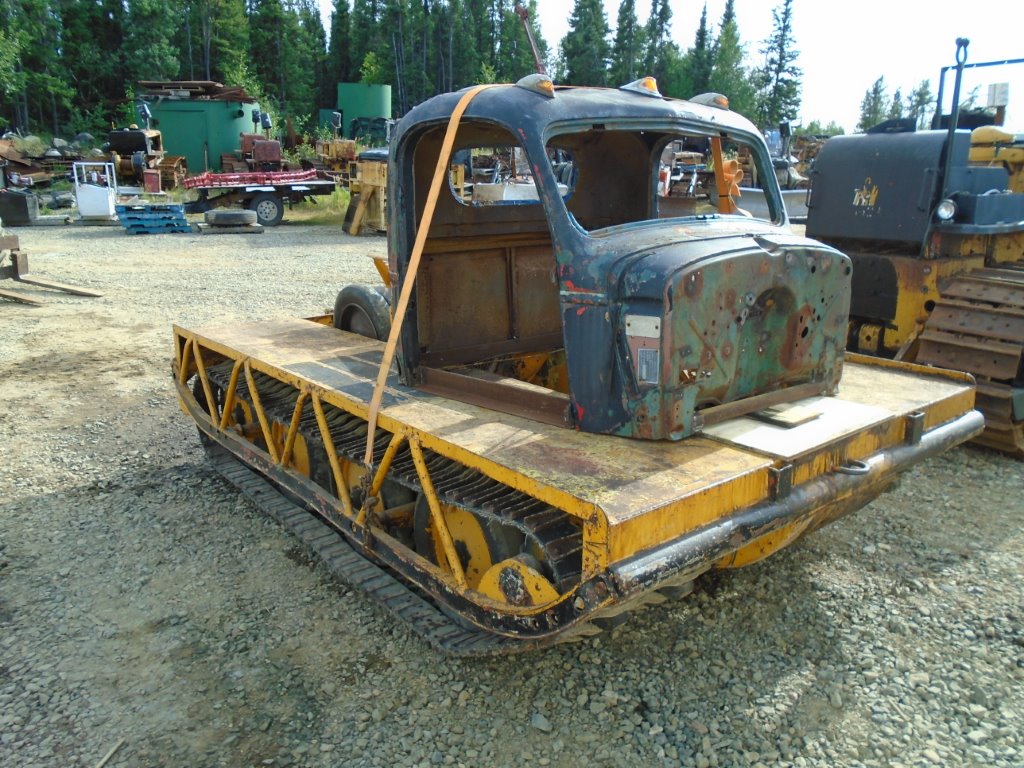 the machine has been pressure washed and a long list of what is still needed has been made.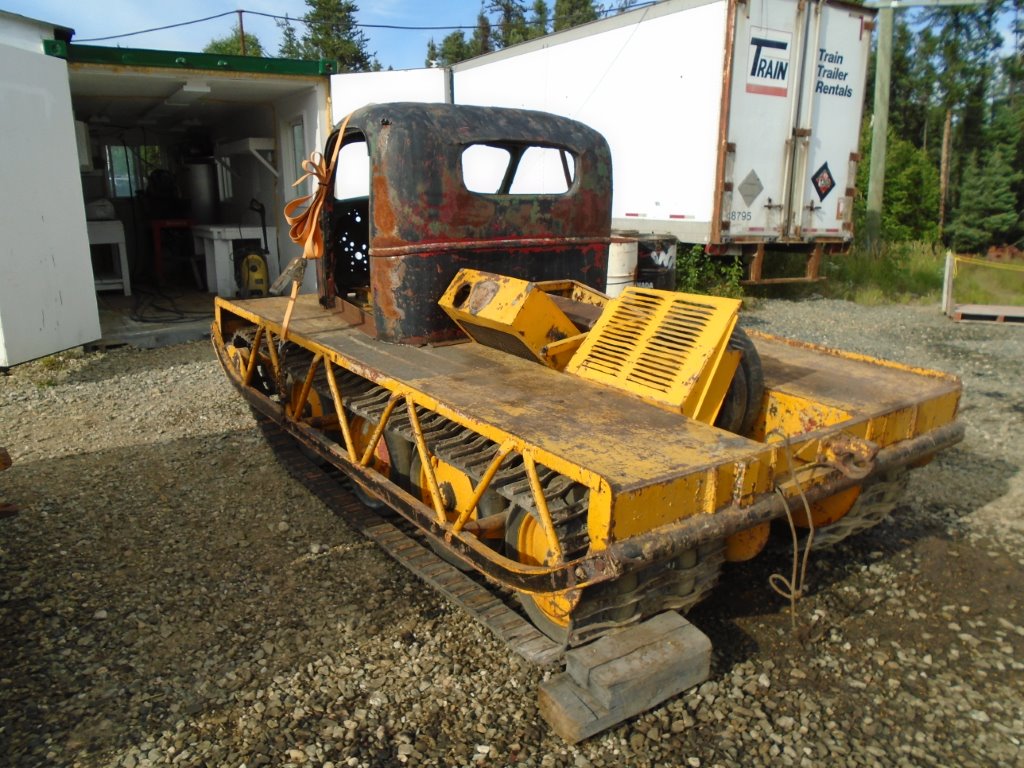 Aug 12 2018
on paper the plan was simple to get rid of the factory cock pit cab which is too small for me and mount a 1946 chevy cab. first thing was to cut the cab off the rotten old floor.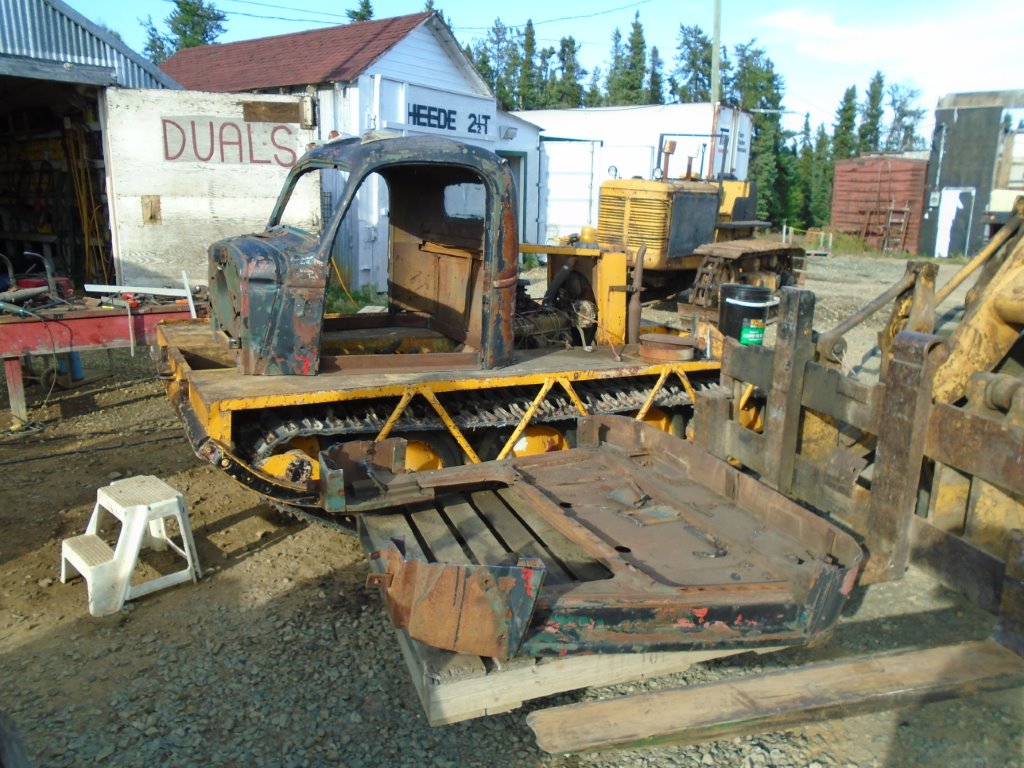 i have owned the cab for 31 years and have not had a use for it in 10 years so it was time to make it use-full again.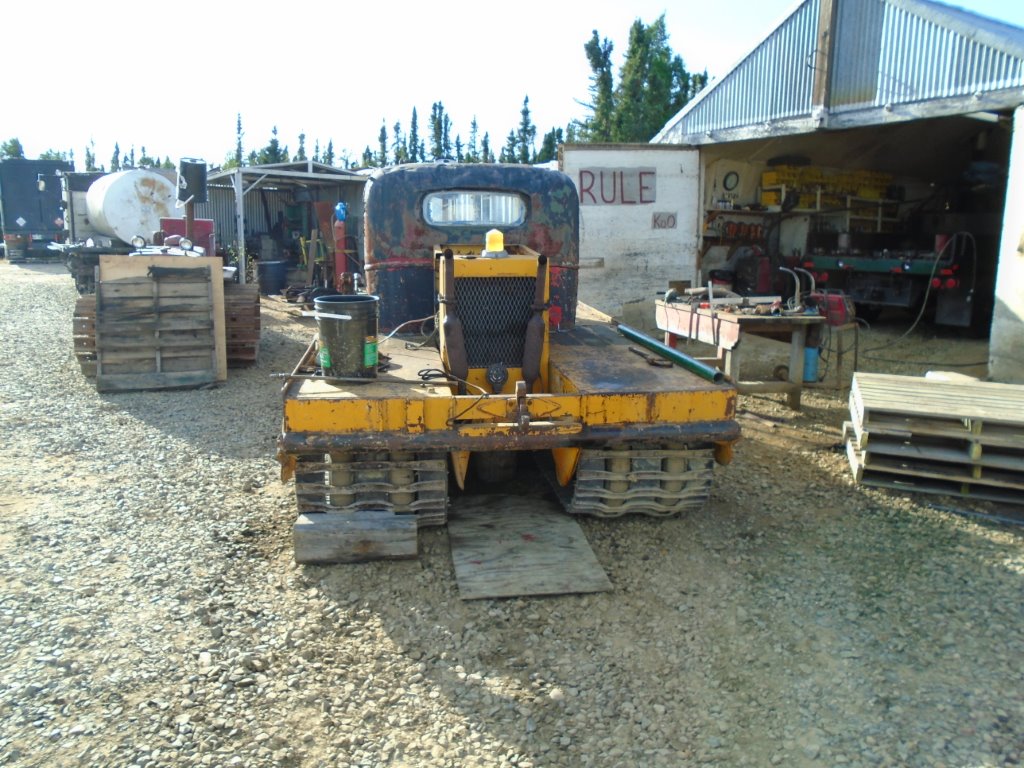 once the doors are on and a nose on the front the cab will look good on the muskeg buggie.
Aug 11 2018
it was a busy day in the Kingdom with moving my son xena's Super Pete around the yard. one of these days she will start driving the truck.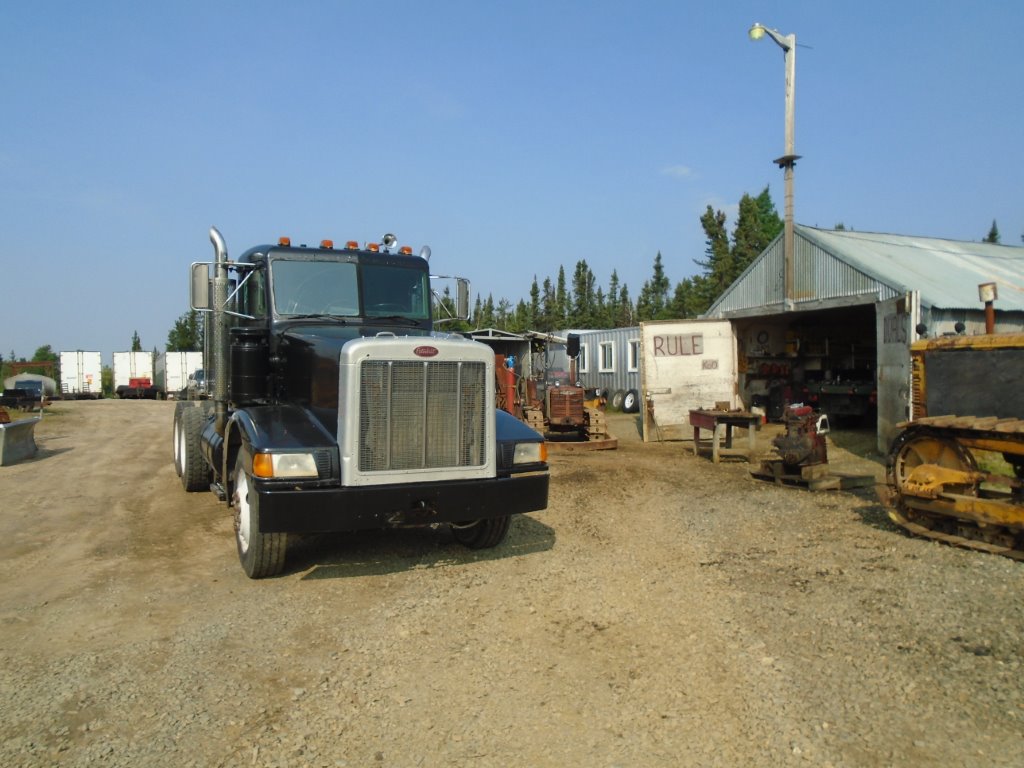 Aug 10 2018
it was a quick trip over the so-called road to get some orange juice and other supplies. there has been no OJ in the town of WHOville in the last 30 days. OJ is the only thing i drink or eat that is healthy. the 97 ford had no problems at +30c heat.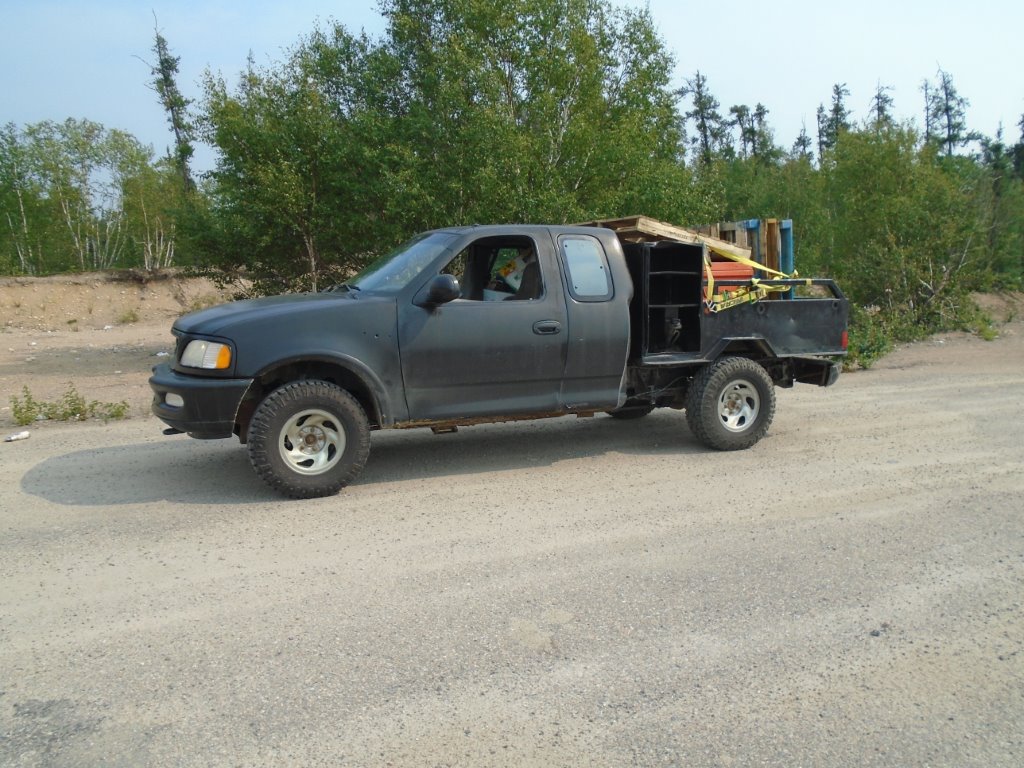 Aug 09 2018
my supper the other night, i had to cook it to the right temperature only to find out the thermostat did open so it is offically broken.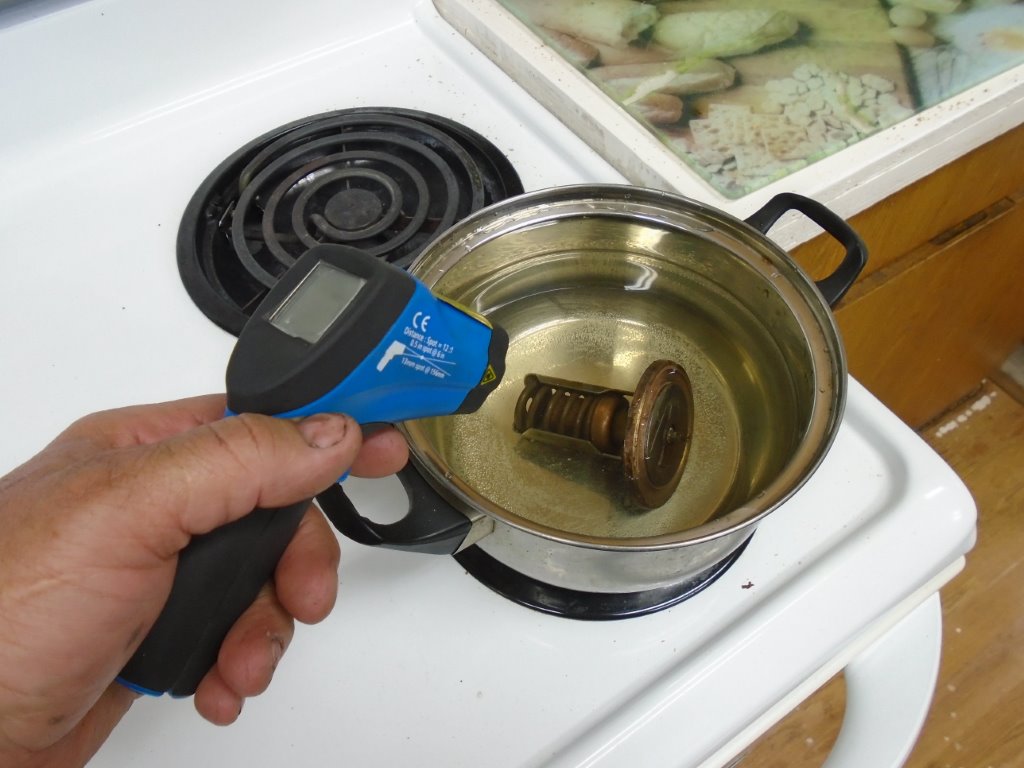 Aug 08 2018
i don't know what model of bombardier muskeg buggy i have aquired but i do know there is no drain plug on the front diff. i had to stand the machine straight up to get the old oil and water to drain out.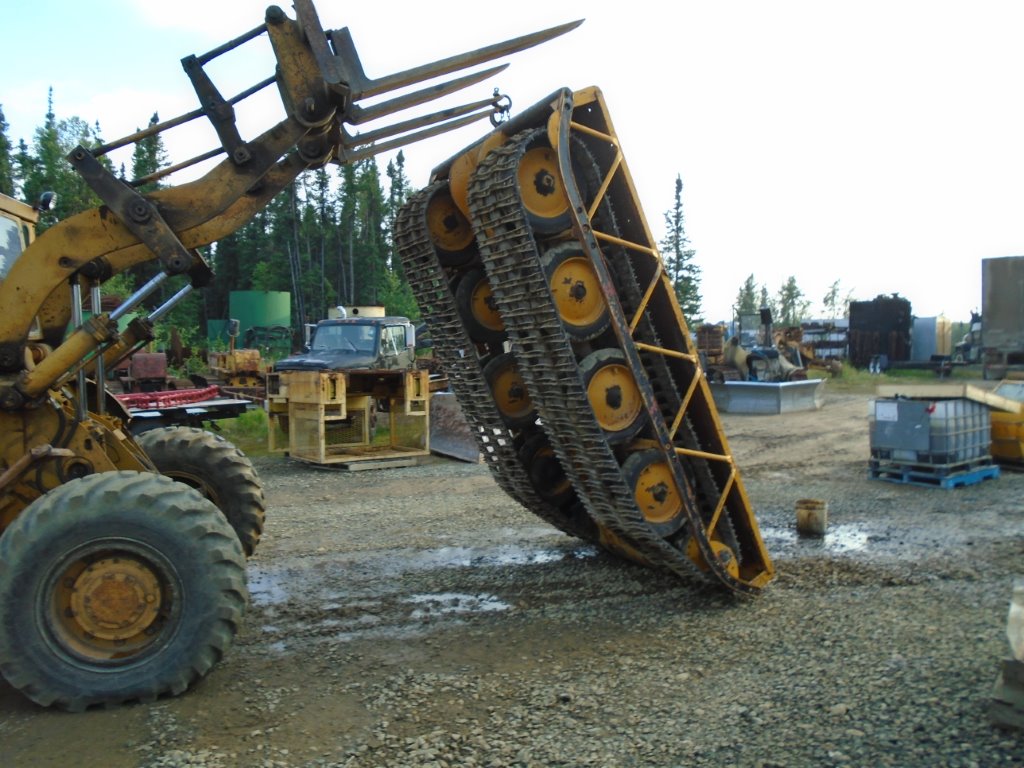 Aug 07 2018
it was a fun job getting the 2 farm tractor motors in the cats and bolted in.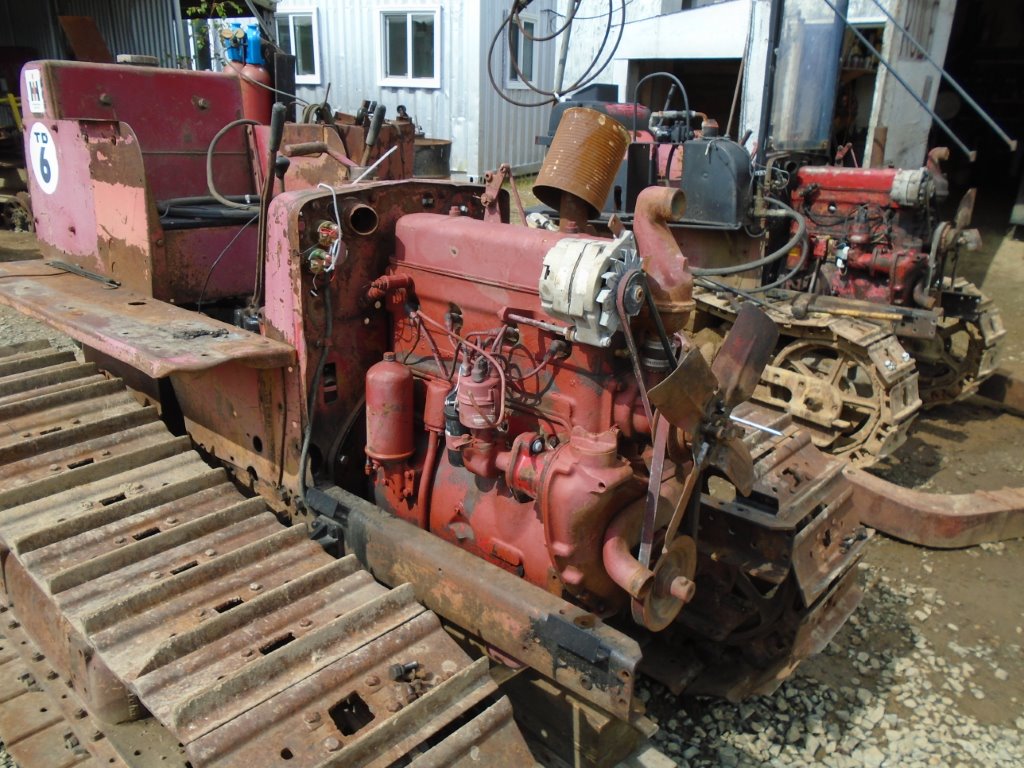 now all other parts and work to be done to the cats will happen in october because these little cats fit in the shop.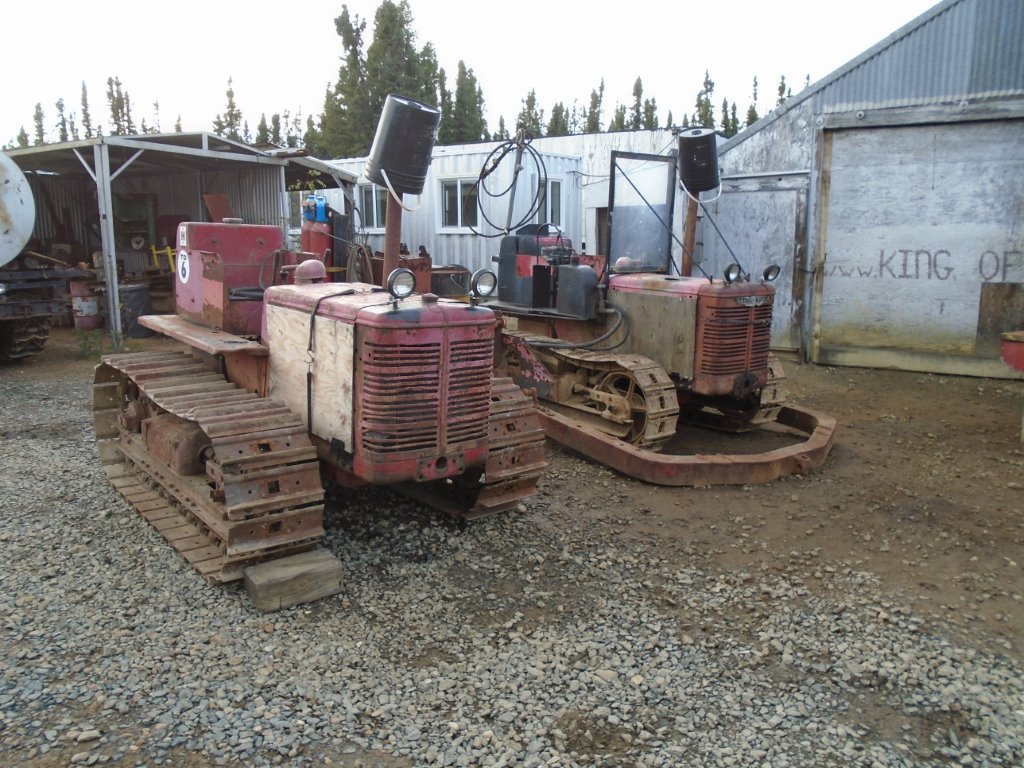 Aug 06 2018
"they" say to buy a farm trctor motor for my cat because they are cheap and dime a dozen. of course i did not get the memo on having to buy the adaptor kit to make them fit the cat. yesterday it was a little welding and grinding to make an adaptor plate.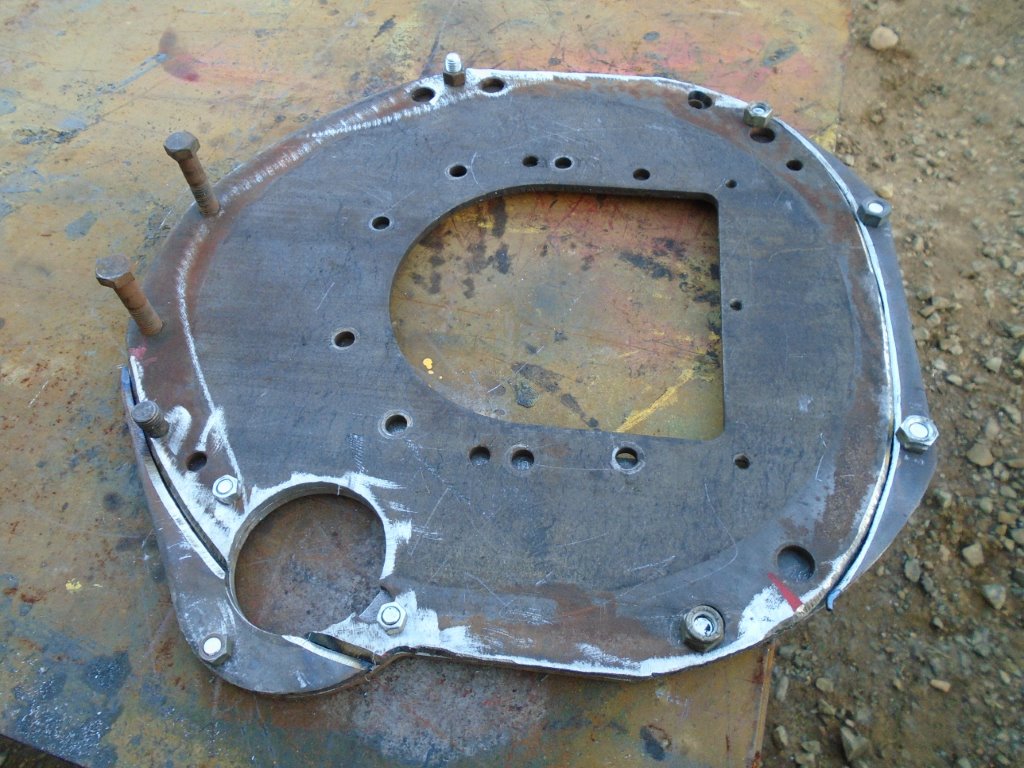 the trick was to weld it so it did not warp to badly.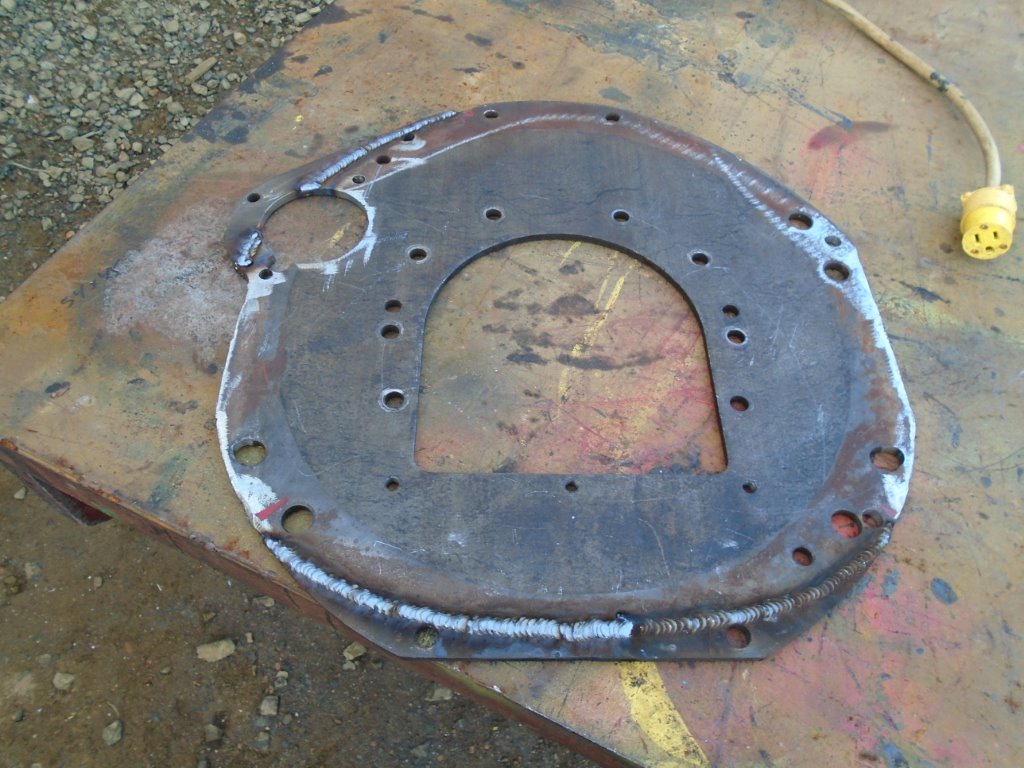 Aug 05 2018
we bought a 53 foot van trailer in winnipeg and had it filled up with southern purchases. not sure what model this bobmardier muskeg buggie is but it will be fun.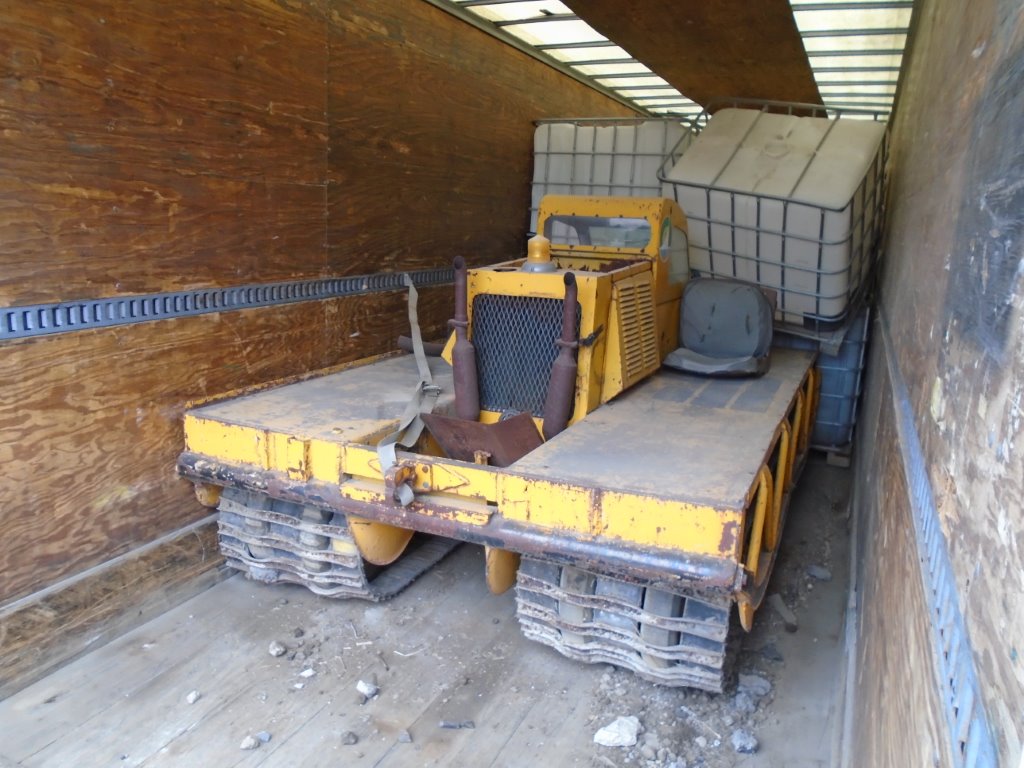 plus a couple of farm tractor motors from the USA to be used in my cats.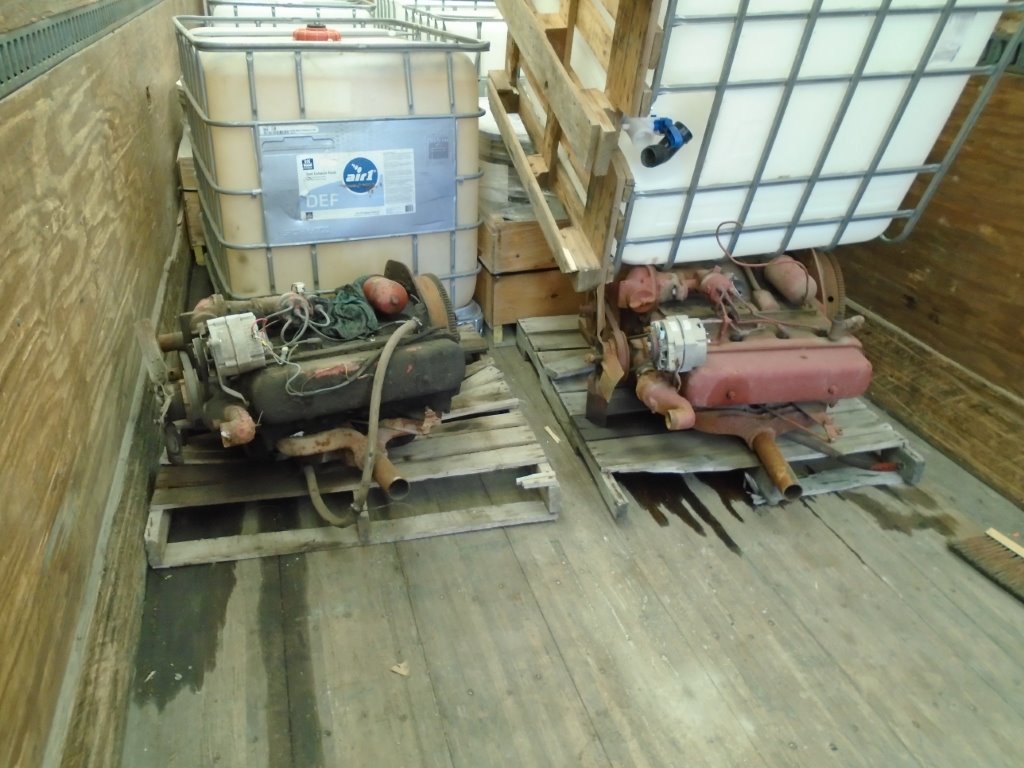 Aug 04 2018
since i live at the end of the world and work with what we have or can get. yesterday i whipped up a plywood cover for this tote with crooked wood which will drain the rain water off nicely.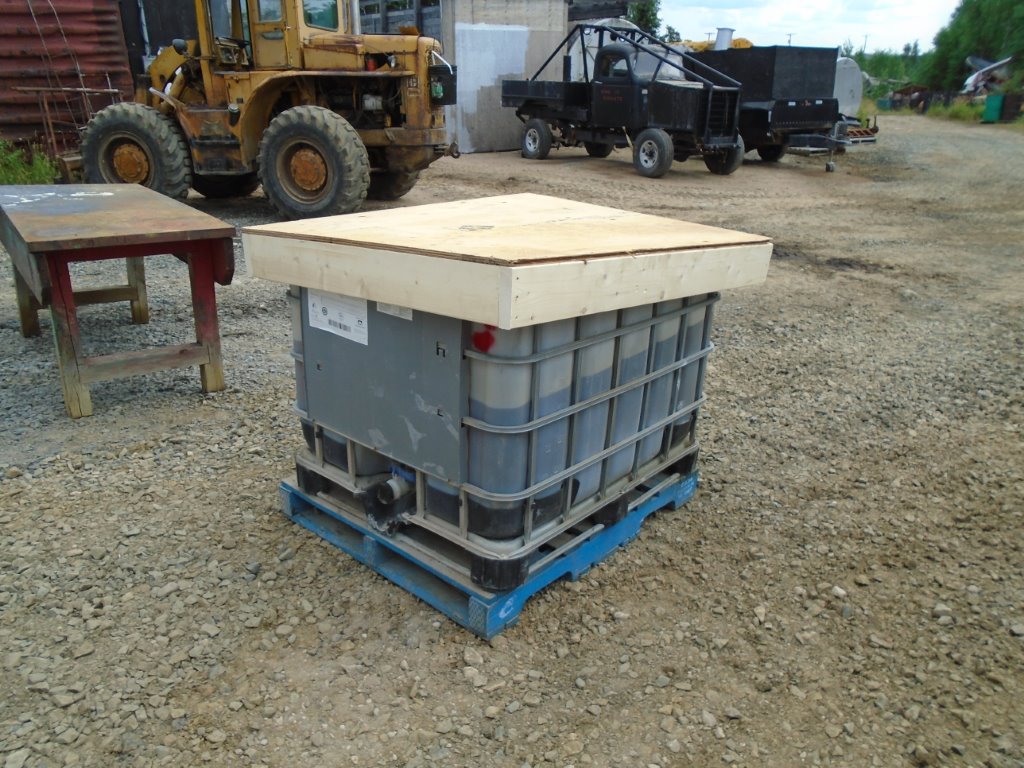 Aug 03 2018
well another day that my welding skills and welding tools got put to use working with wood. i whipped up a set of doors for the quad trailer storage shed.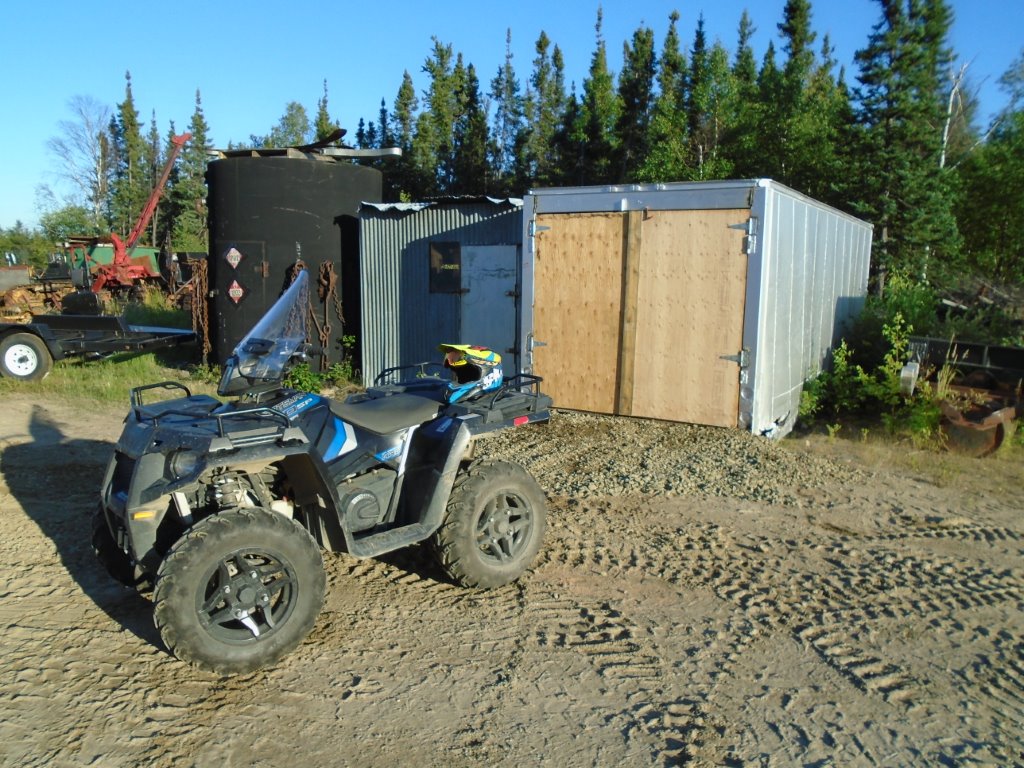 Aug 02 2018
finally a simple easy job that did not take a week with the d6 9u known as The Hood over the pit. i lowered the stump pan and changed the u-joints on the hydraulic pump. i had everything back together before the heavy rains came at 9:03pm.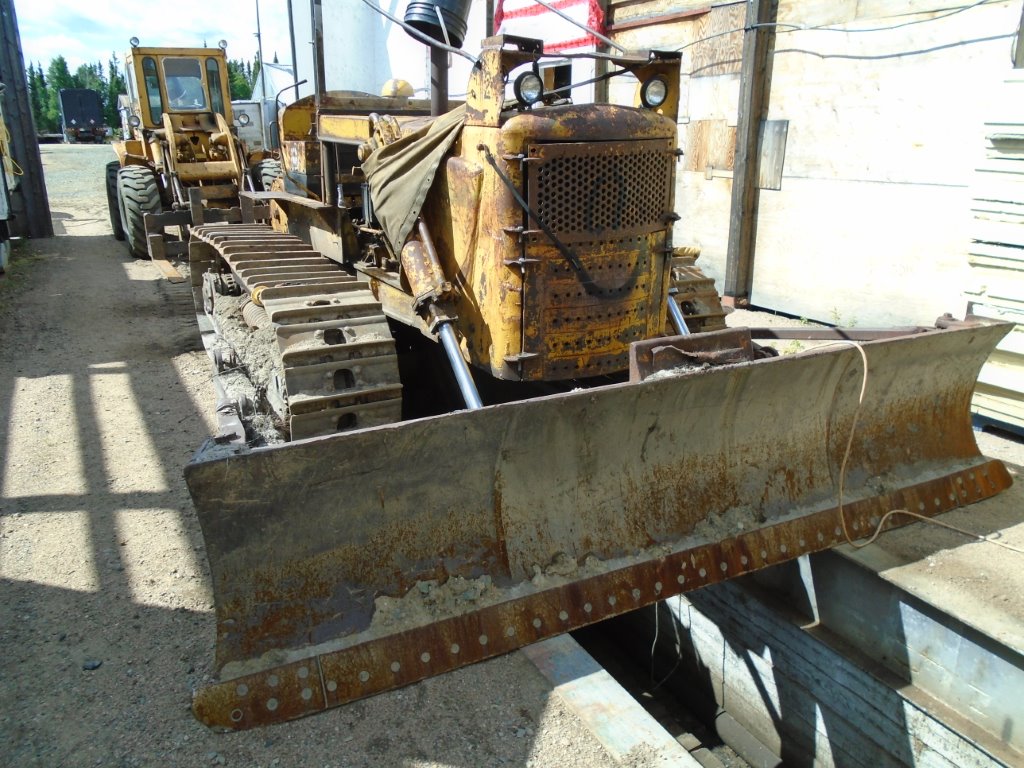 the older i get the more i use a yellow paint marker to mark everything so it goes back together the correct way.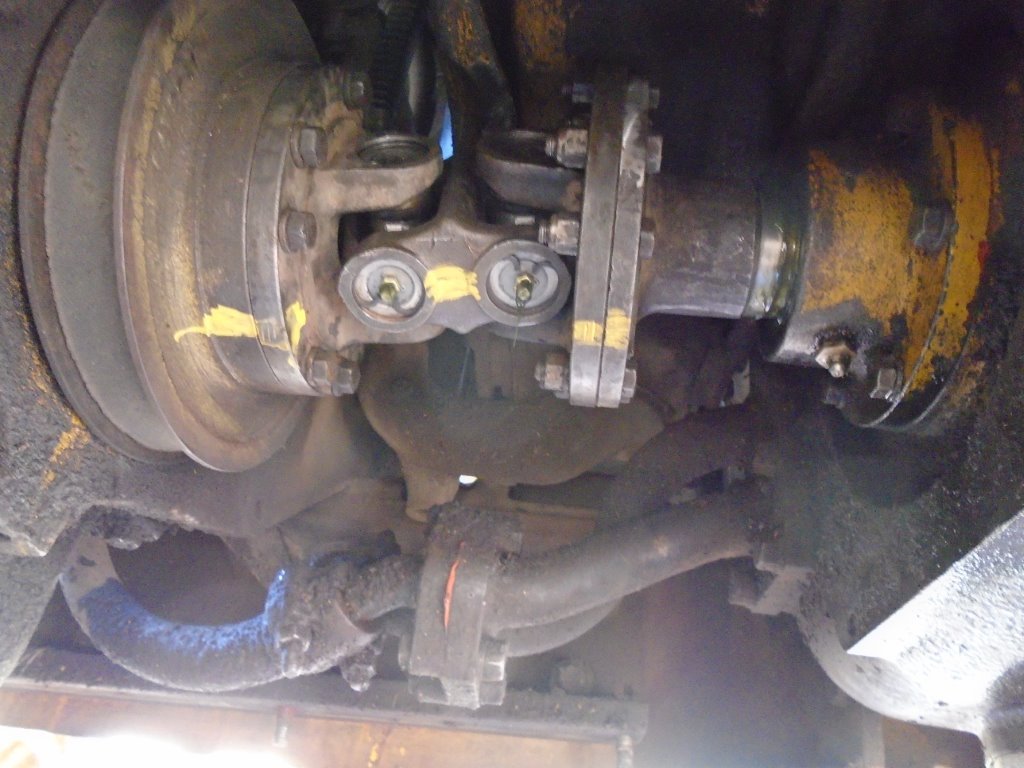 Aug 01 2018
one of the joys of working on obsolete equipment is you have to make a lot of the tools to do the job. i had to grind down a brand new socket to get the yoke nut off then custom make a seal puller to get the seal out. it is nice to have the tools to do the job.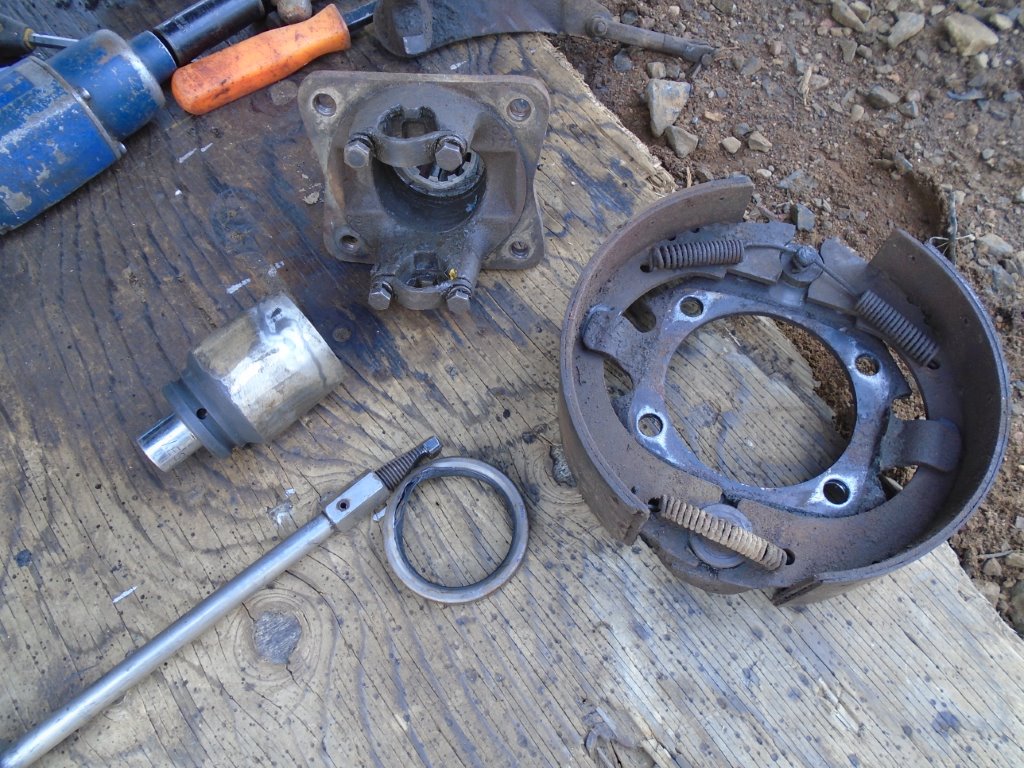 July 31 2018
it was a good day to work in the little shop out of the rain. all the winch controls, battery and master switch are up high and dry now on the quad. now to do the other quad which should be easy because i learned from my mistakes on the first one.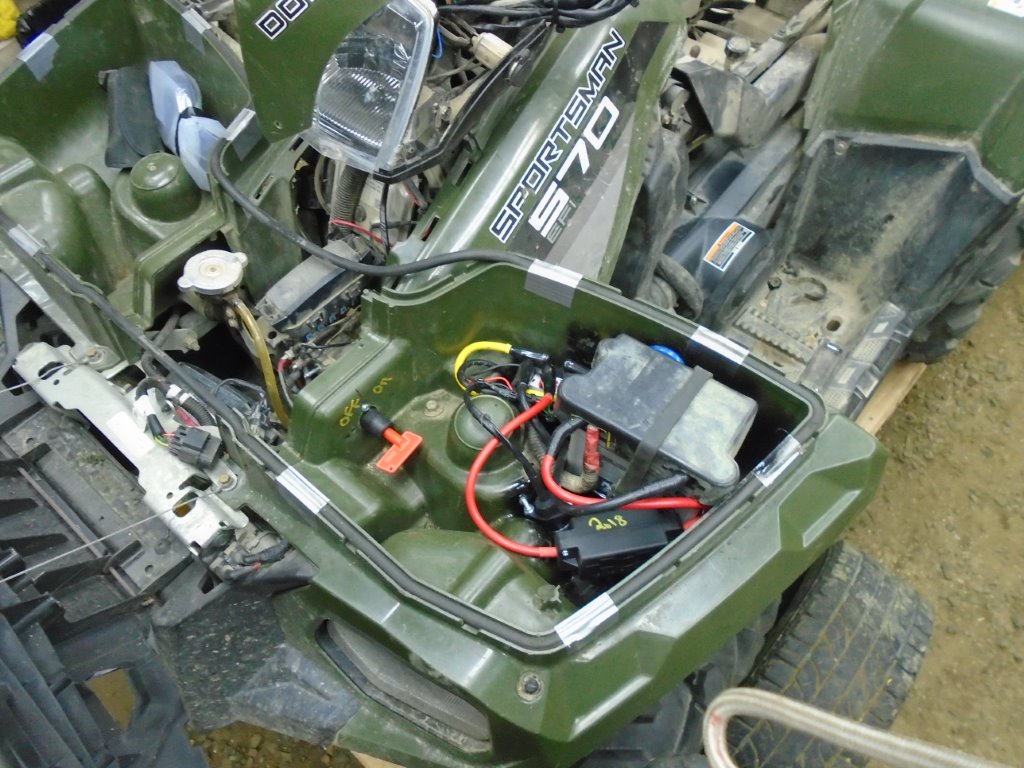 July 30 2018
i never drank till i owned quads and ski-doos because these things are money pits. you just toss money and more money at them for such little return, like my honeymoon. i bought new complete winches but the instructions and everything is colour coded. now i have to wait till xena can help me install them because she is not colour blind like me.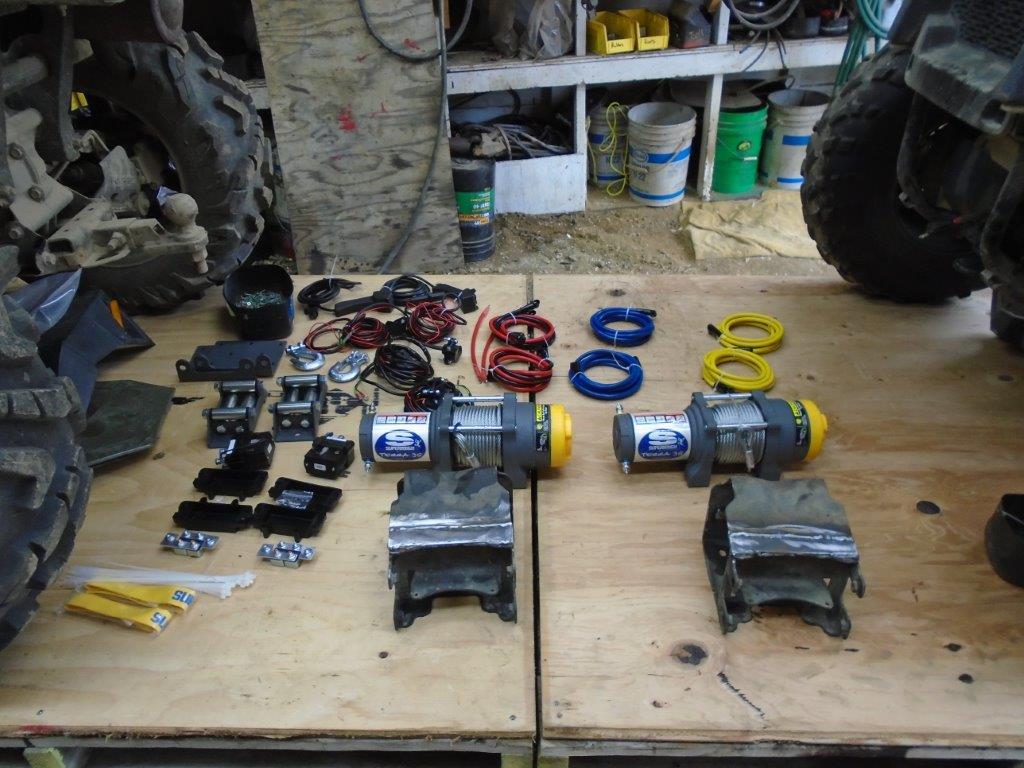 July 29 2018
yesterday i shampooed the carpets from the house-office like a good house wife would do.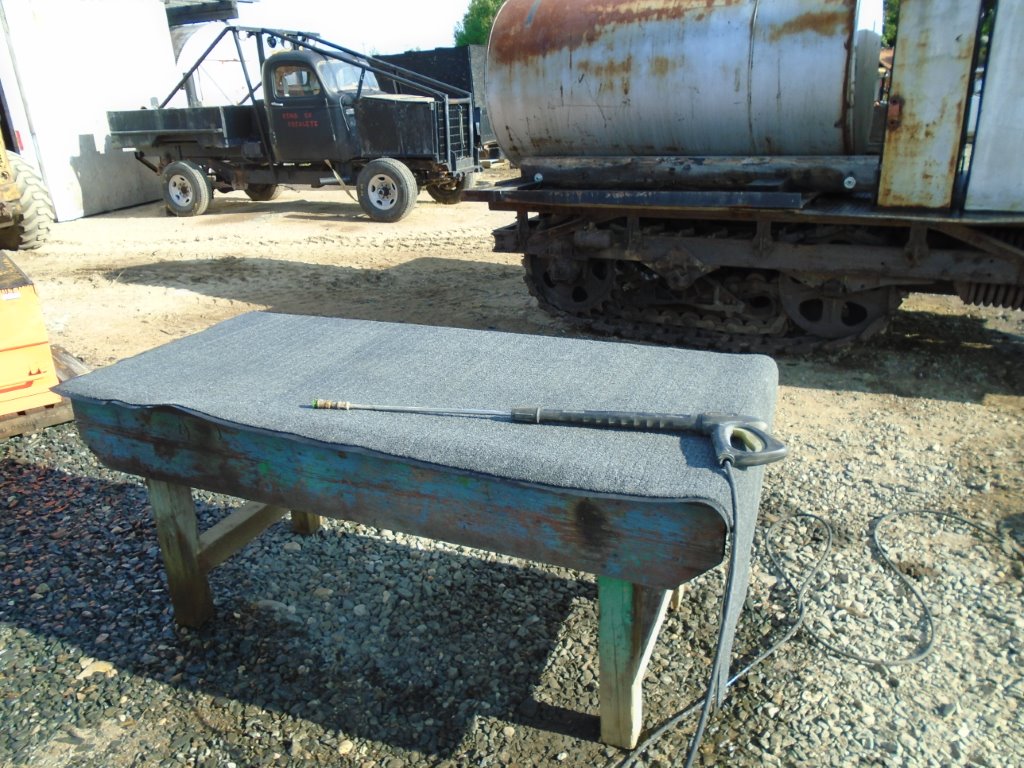 July 28 2018
it was a fun day yesterday working with heat shrink wrap for our secret project. my son took over an hour to wrap this plastic pallet for shipping and she did a good job because the customs border people will be happy.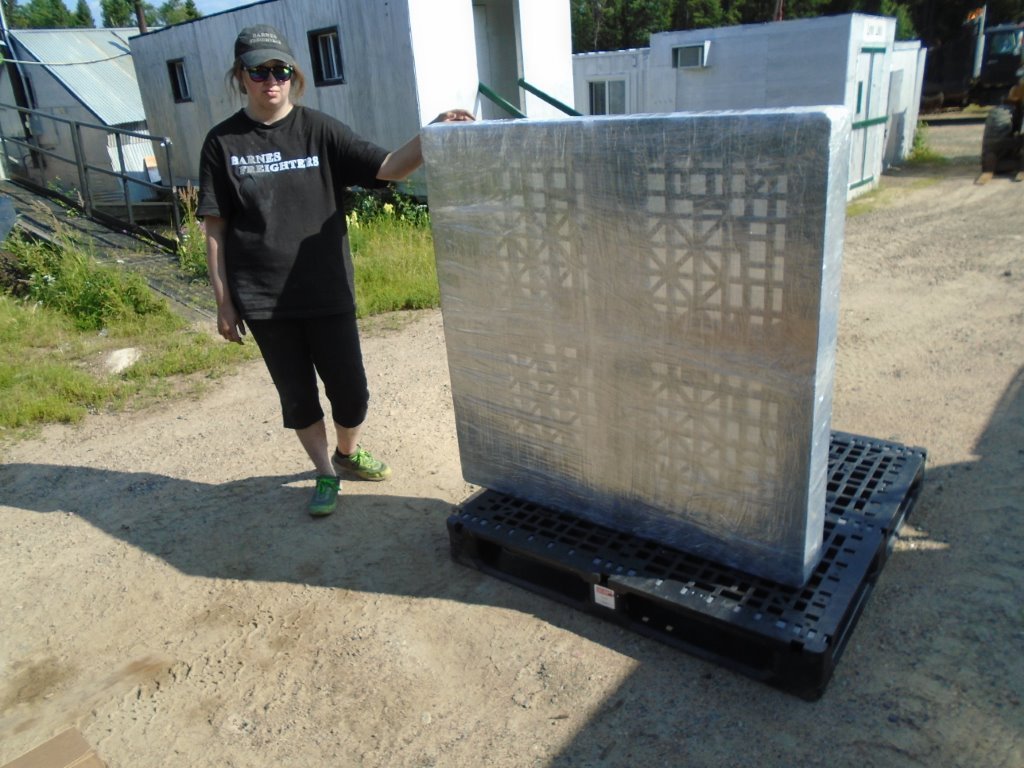 July 27 2018
a simple little project yesterday got a little out of hand with changing a few things i did 20 years ago to get the Linn Tractor up and running.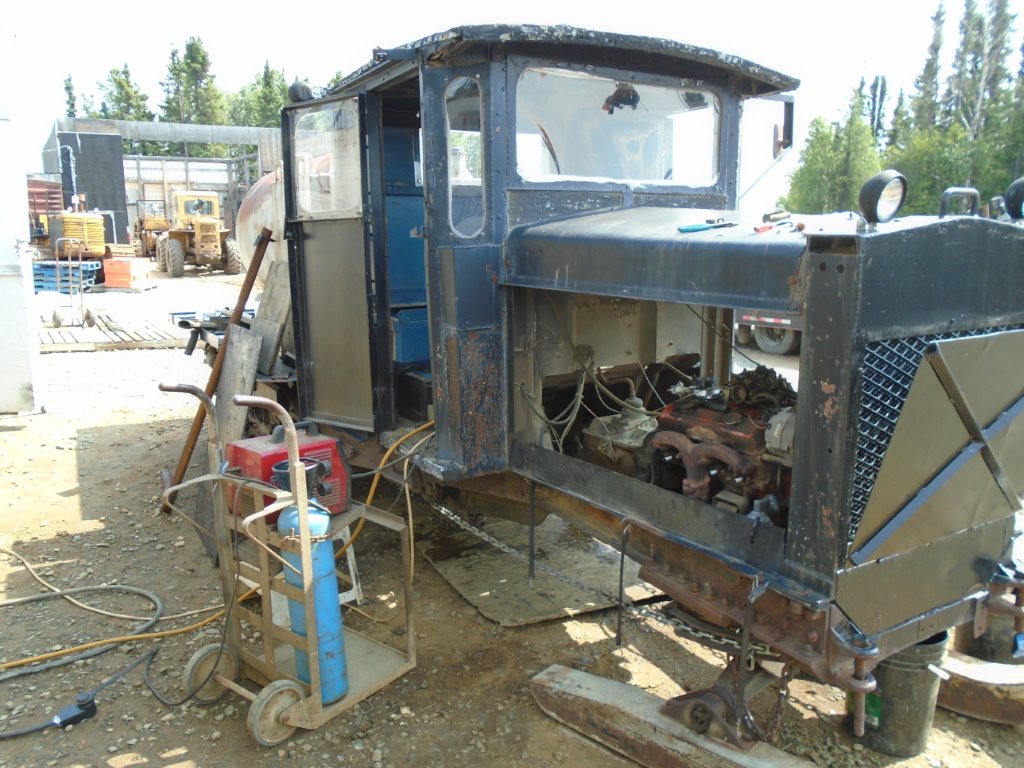 the water pump on the engine leaks on a cold start at -35c so i thought i would change it out. a simple little job and i ended up taking the oil pan off too. but things are fixed correctly.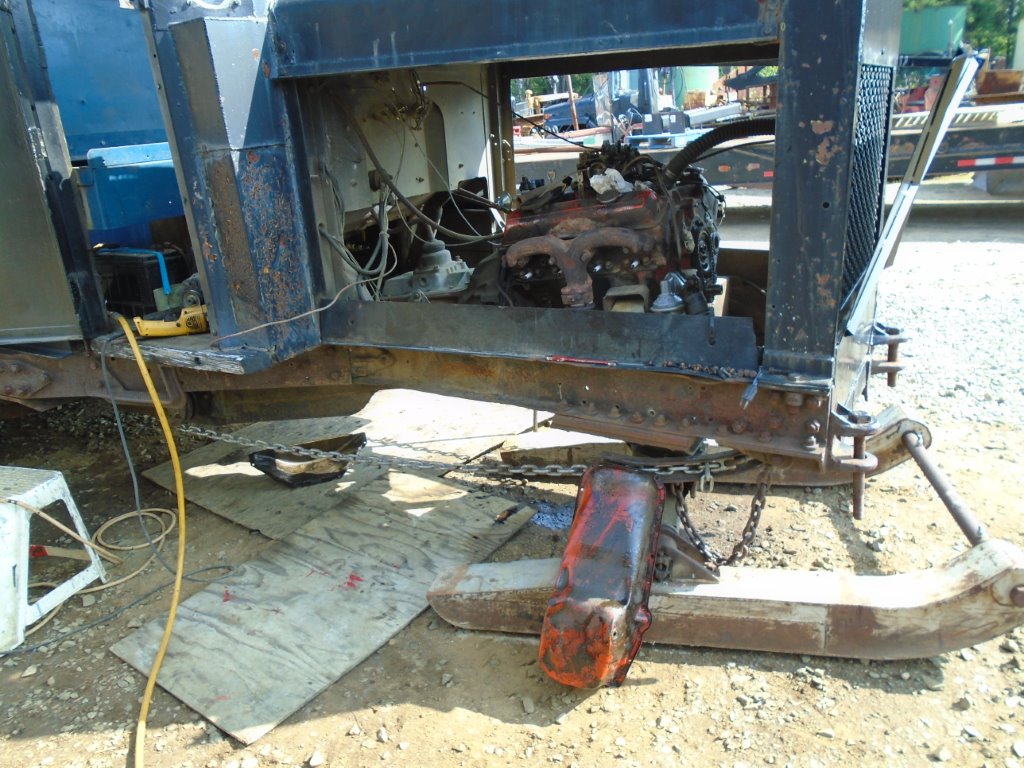 July 26 2018
it sure is nice having the Linn Tractor over the pit in the new shop for working on it. there is lots of natural light in the new shop because there is no roof.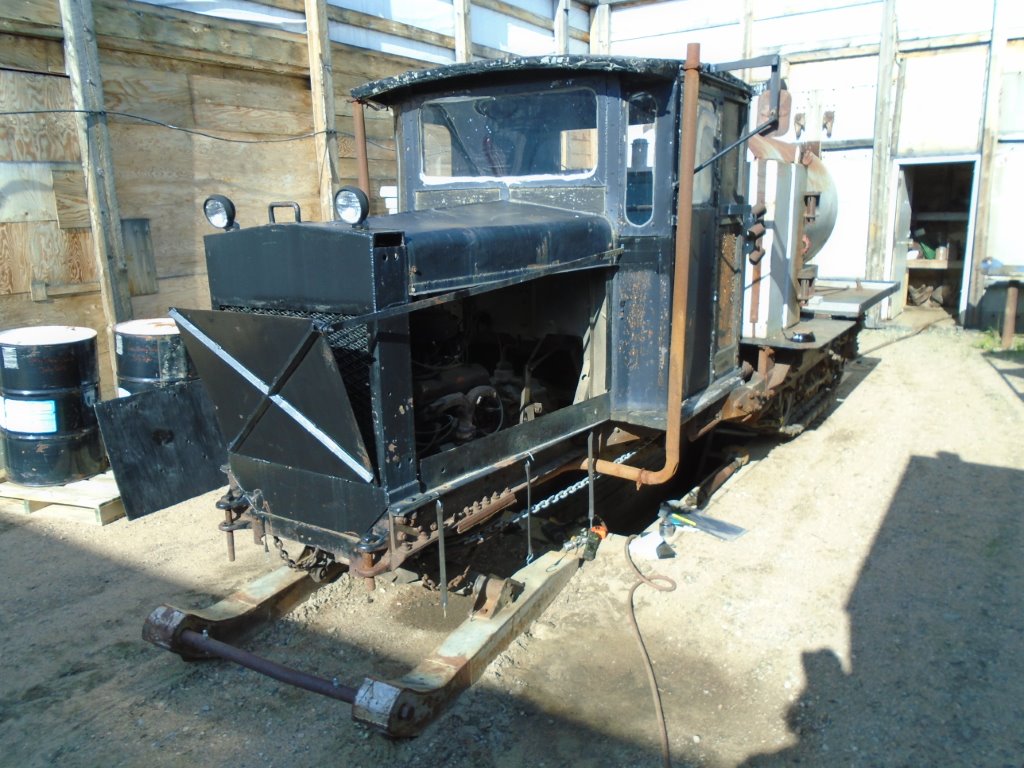 July 25 2018
everything in the Kingdom has a master switch for battery power including the 86 dodge now. that is how long the wires were so that is where the switch ended up but it does look like something Mr. Bean would do.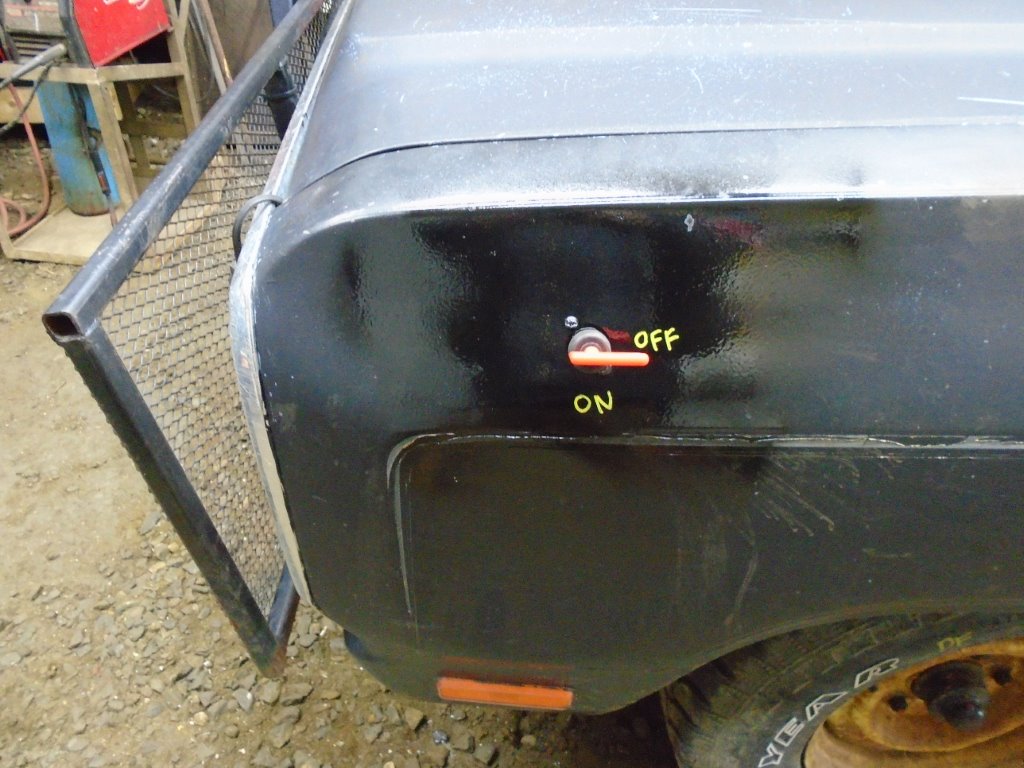 July 24 2018
just another fun day in the shop working on the quads. i hate working on these things but the shop rate is $110.00 an hour at the ATV shops in the south. so at those rates i can learn to like working on them.
July 23 2018
since my dad taught auto mechanics at the colleage, i stayed away from any tune ups on a vehicle because he always did them. then in 2010 my dad passed away and i could not find anyone to do my tune ups. 8 years later with the help of youtube, i had to learn how to rebuild a carb for my 39 chevy. now most of the repairs are being done in the Kingdom because there are not any good mechanics left any more.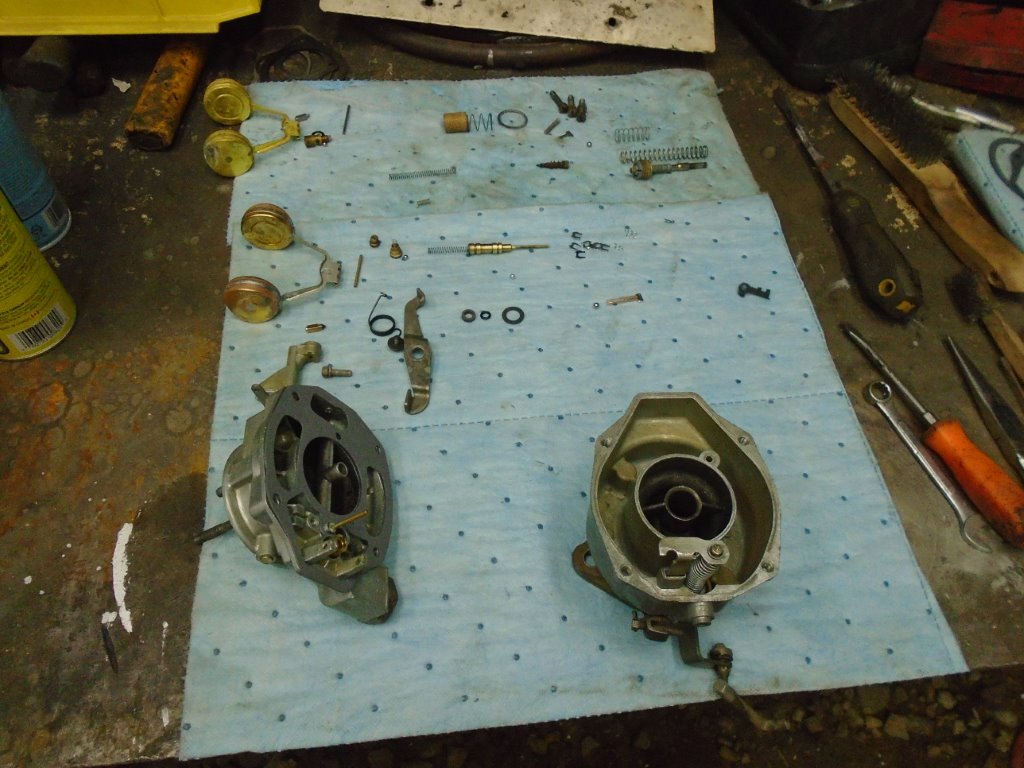 July 22 2018
it was a fun day yesterday with hauling 5 loads of water and even got to ride the mini Hoe to dig a sump for the water pump. it will only take a couple of days to put a motor in the truck wihich i might do this winter.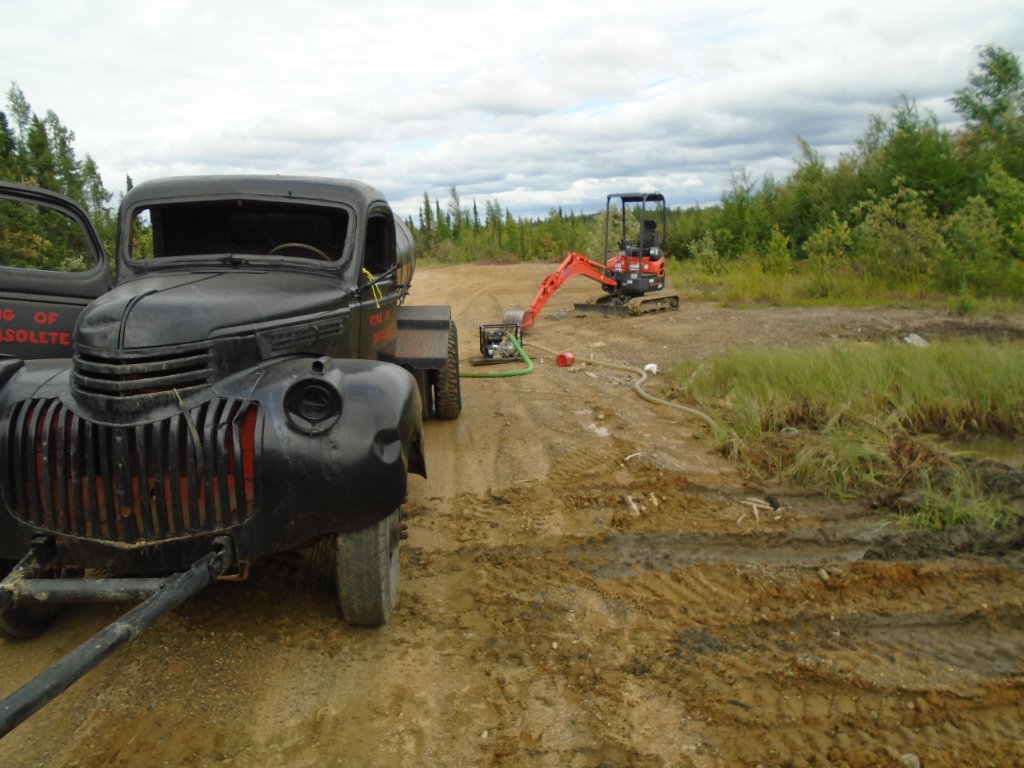 the water tanks feed the saw in the saw chack because we need water to keep the saw cool when cutting.
July 21 2018
we needed some special pallets and pails for a project in the Kingdom. i ordered on friday from toronto and recieved in the Kingdom the following friday. excellent serivce which my credit card took a good whack for.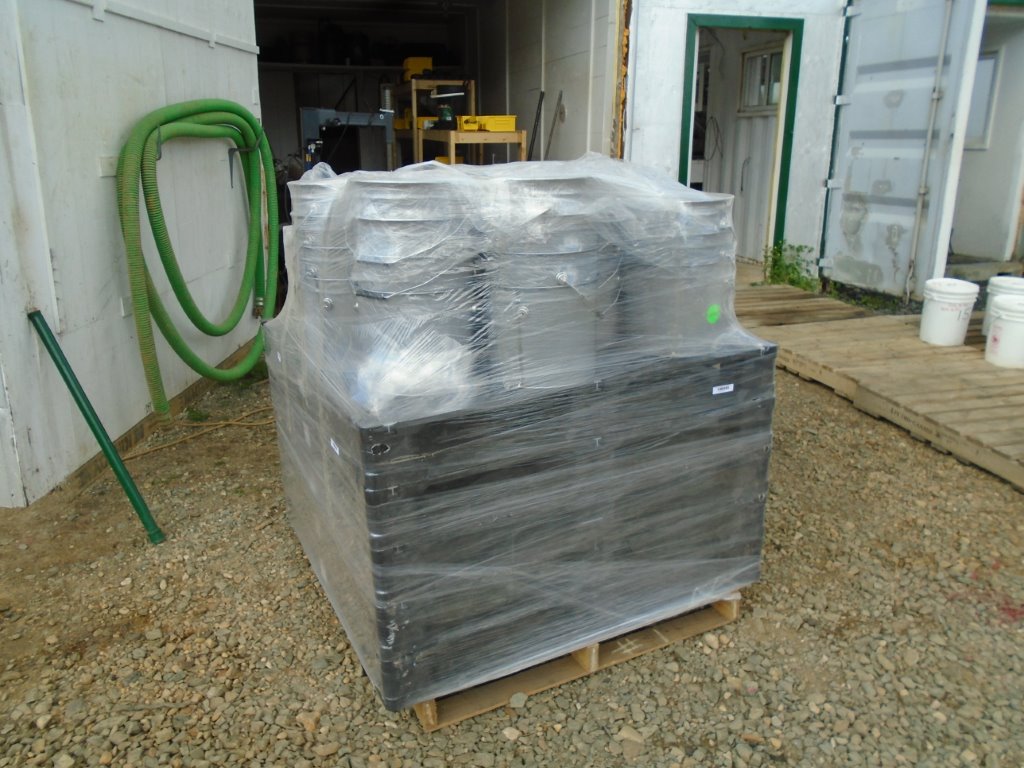 July 20 2018
last night my son took her boyfriend fishing. the joys of living at the end of the world.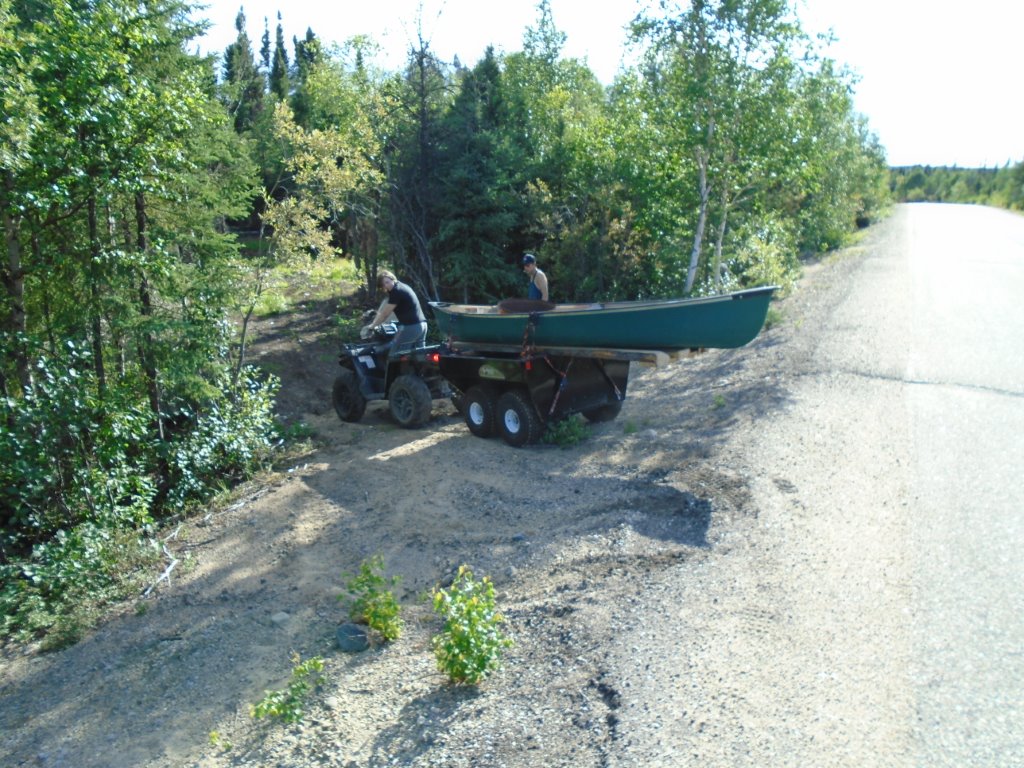 July 19 2018
it is hard to believe that 11 years ago i whipped up this golfing guy from a bent piece of pipe.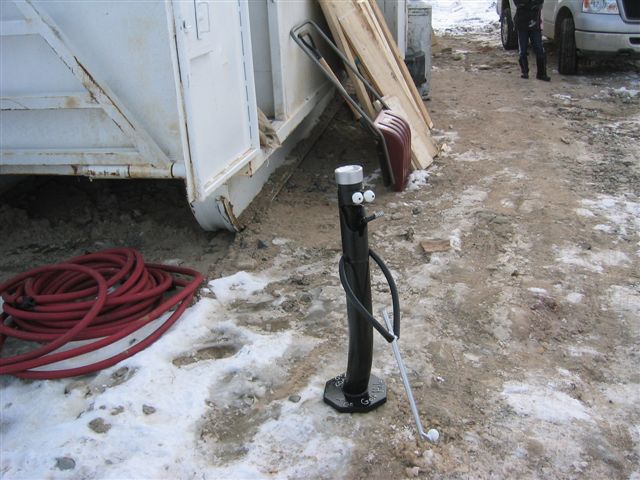 July 18 2018
we had to work late to finish the BBQs for today due to the fact i ran out of mig gas. then it was the arc welder then drilling and bolting the barrels to the pipe frame. splashed a little Kingdom Chrome paint on to make the BBQs look good too.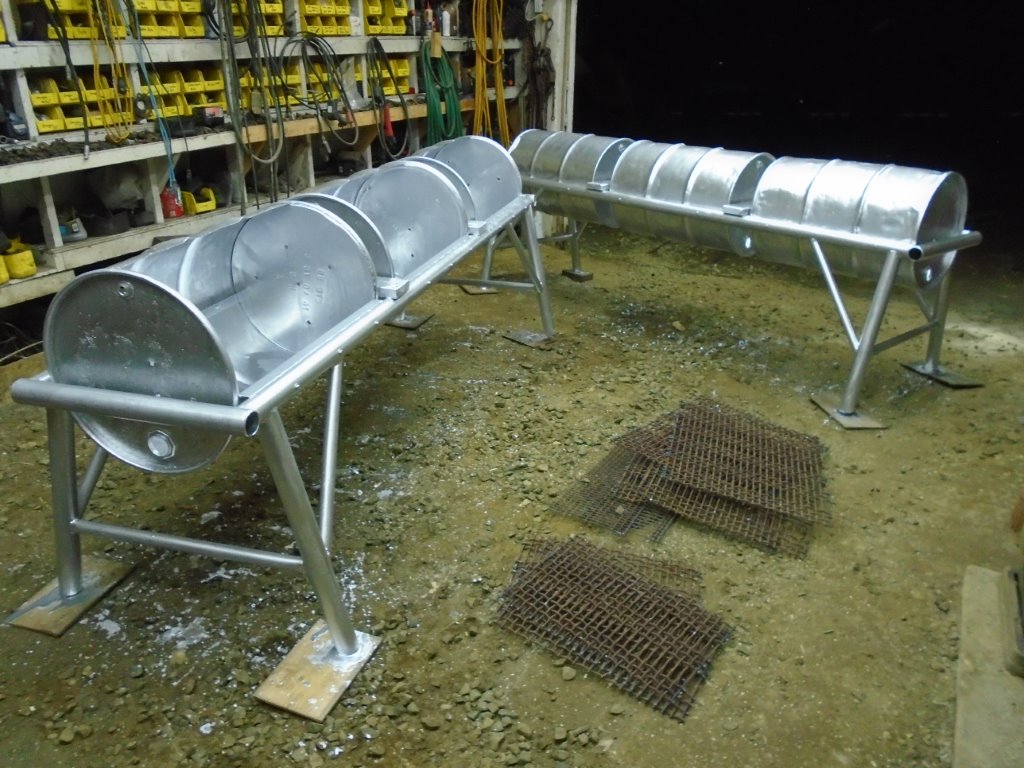 July 17 2018
people ask where the 97 ford came from and it is easy. an impaired driver missed the turn and ended up in the snow bank at the hosiptal. the towing and impound fees are more then what the truck is worth so justice awards me the vehicle. this works out good in 2% of the impounds that i get awarded. the other 98% are junk and cost more to recylce then what they are worth. it makes it hard to pay your bills when there is no cash flow.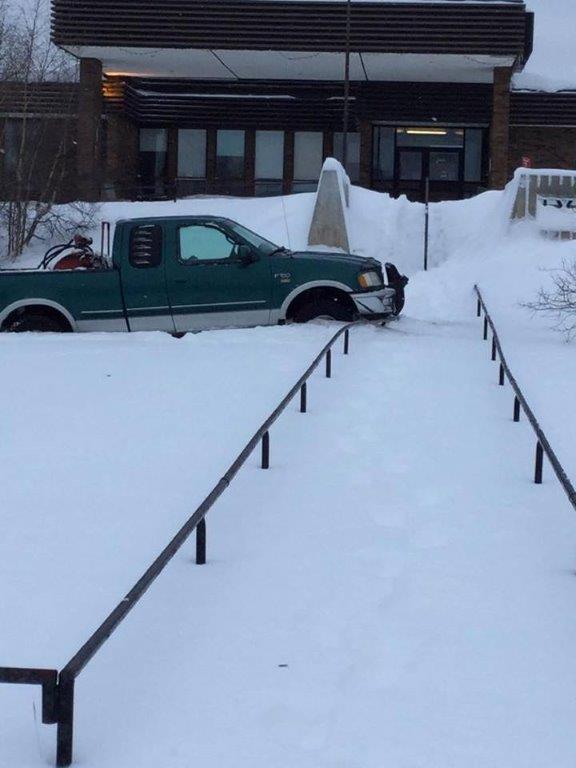 May 23 2018
i asked my son xena to take a selfie for me because i can never do it right. tee shirts during the day and jackets on at night. welcome to the great white north.