Hank Barnes Tribute Truck
1937 Dodge Hot Rod
H.C.Barnes Tribute Truck 1937 Dodge Hot Rod
This webpage is dedicate to my dad, Hank Barnes who was born in to the trucking world in southern Manitoba. His dad, Ewart Barnes operated Barnes Freighters out of Medora Manitoba from 1930-52. Since I am the black sheep of the Barnes Family as we speak(type), I think this is a picture of my dad, Hank Barnes at a young age when the driver flipped the new Chevy semi truck. Not the best picture of him in front of the truck.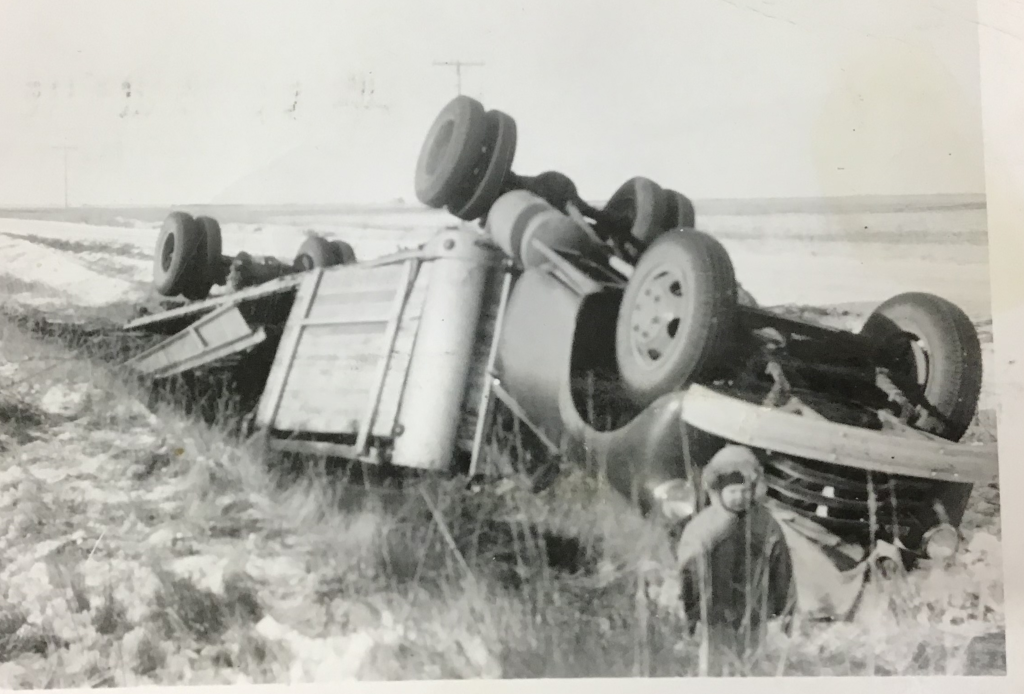 My dad, Hank Barnes went on to have many hot rods all through his life. The 1951 Ford was what he was driving when he was part of the group that started one of the first car clubs in Brandon Manitoba.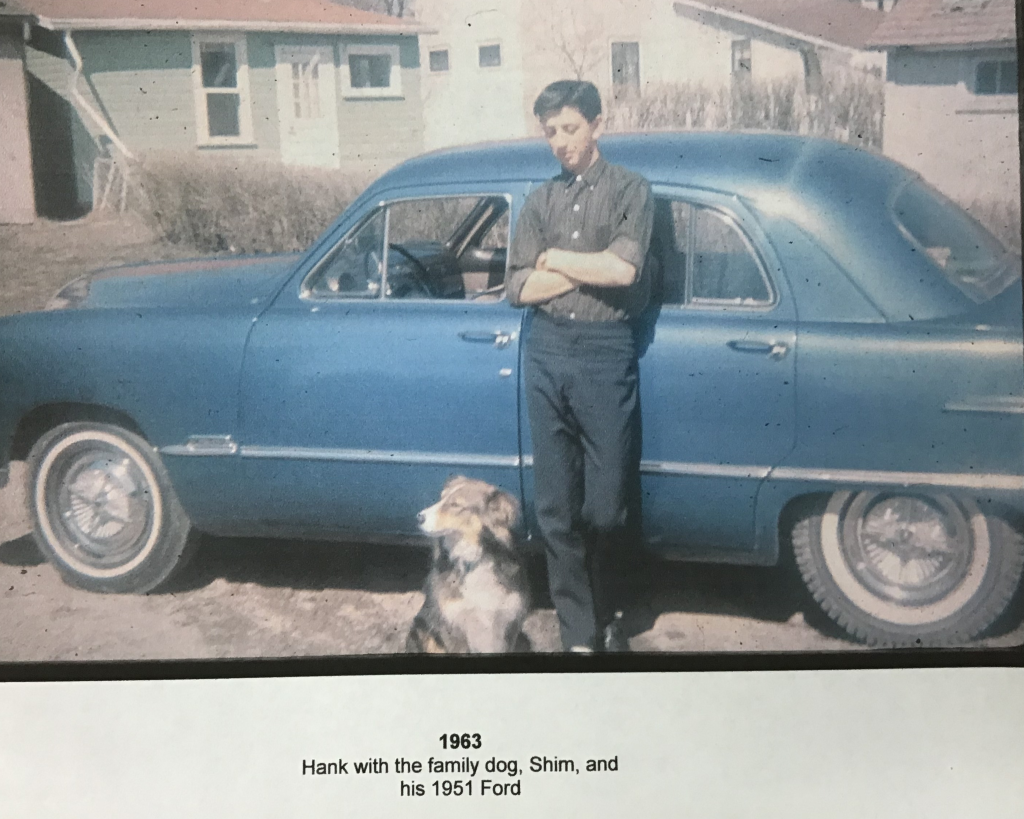 I grew up in the back seat of my dad's 47 Monarch Coupe which was a Canadian Mercury. We traveled to all the hot rod events on the weekends and even when on family holidays. That is me behind the coupe at the age of 7 years old wearing a muscle shirt. Now I am retired and still can not fill out a muscle shirt to this day.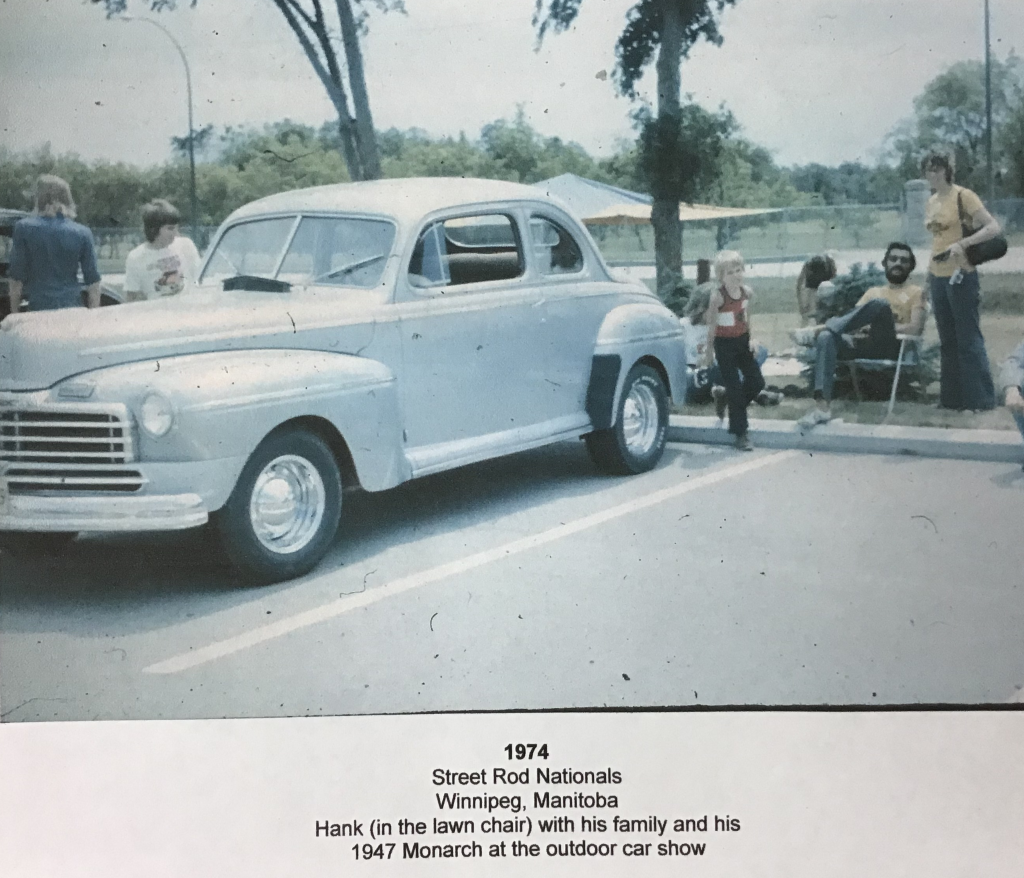 In 1984 at the age of 16, I bought and over price rolled wreck of a 37 Dodge truck that was hot rodded. The winter of 84-85 was spent in my dad's shop as we built the truck with what money I had from a part time job after school. I give my dad full credit on the build of the 37 Dodge hot rod because I was just a young kid doing what dad told me to do to make the truck great. Mother would put a stop to a lot of the things we wanted to do to the truck for some reason.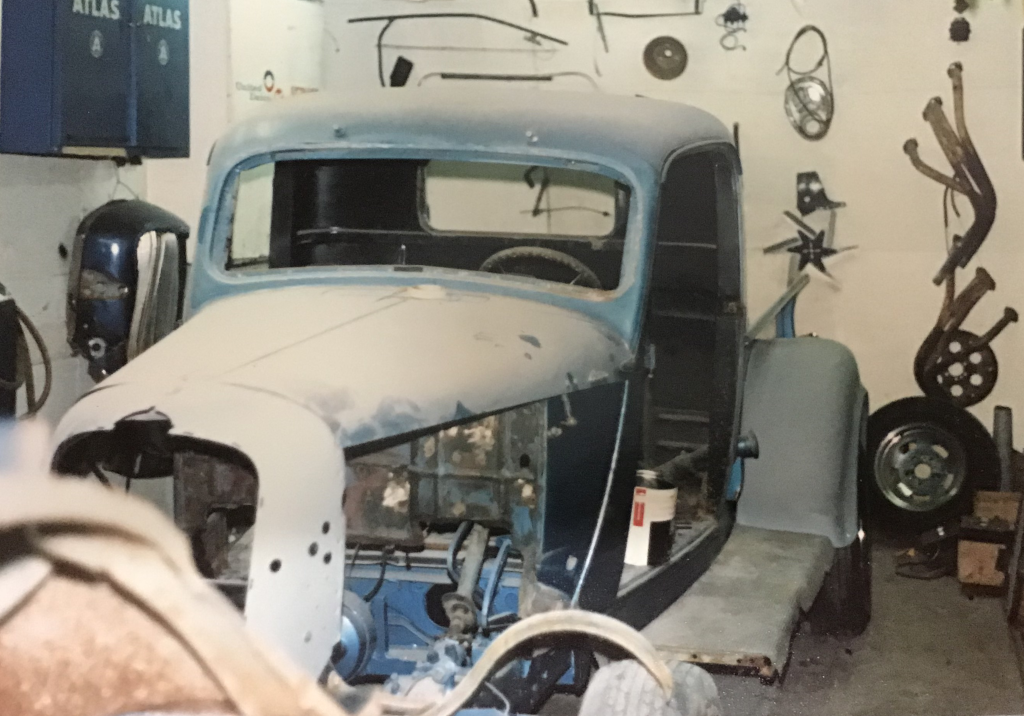 After I enjoyed the Summer of Fun 1985, my life changed big time with say the words "I Do". That is when my dad took over having fun in the 37 Dodge because the 47 Monarch Coupe was apart needing parts that mother would not allow. In 1989 my dad drove the 37 Dodge pulling a camper to St. Paul Minnesota to the NSRA Street Rod Nationals which limited the number of vehicles attending to 5000. According to mother, dad had way too much of a fun time by the credit card statement. My dad's reply was that he only got to go to such an event once in a life time which was so true.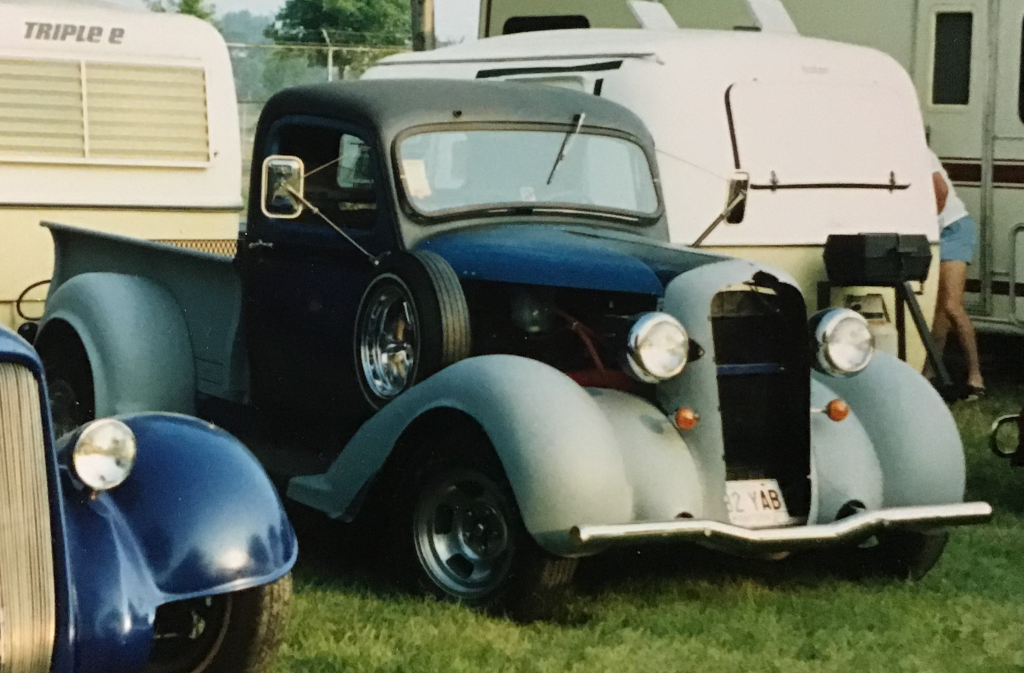 With the covid 19 lock down in 2020, I was restricted in operating my business as the King of Obsolete in northern Manitoba. Google was nice enough to send me an email that mother had passed away via her obituary. When my Kingdom Followers seen the google obituary, most of them were surprised I grew up in the South not in the frozen wasteland that I chosen to live in. I then began writing my books about growing up in the south and the fun times we had. The books became known as the Hot Rod Book but now they are better known as the Naughty Natalie Book Series. Amazon was nice enough to pick up my books for world wide distributions as printed books or the popular Ebooks. Being locked down due to the covid rules, I was un-able to get fancy book covers made. All I did was take pictures of 35 year old pictures of the 37 Dodge when it was on the road in 1985. I would have never thought the book series would be come so popular that in less then a year I was able to retire with the monthly deposits from Amazon on my book sales.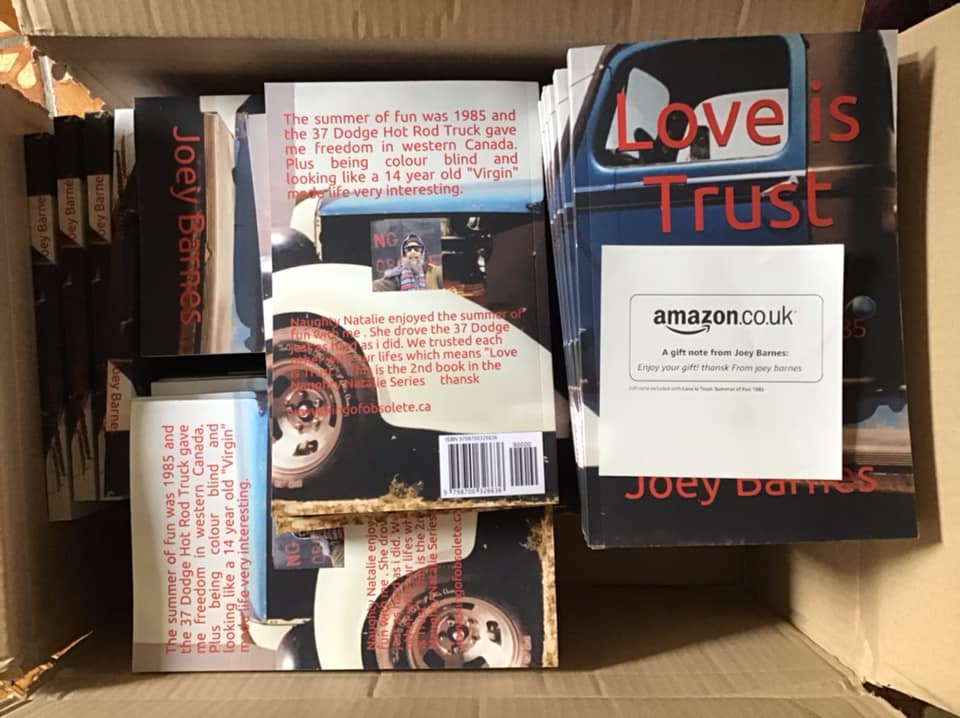 With my retirement and no women in my life to spend my money foolishly on or with. We will now build a tribute truck in memory of my dad, Hank Barnes. In 1984, we used a 37 Dodge that came from Davidson Saskatchewan to repair all the damage to my 37 Dodge that was rolled. This picture was taken in 1984 at the pink house in Alexander Manitoba where I grew up. Being colour blind I grew up in a grey house not pink.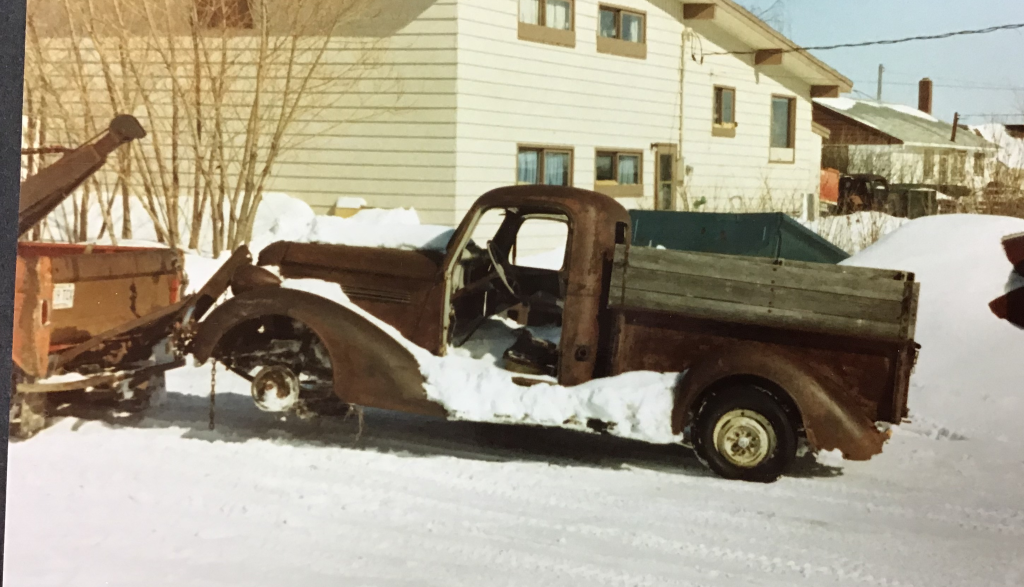 After 37 years of storage and traveling 1400km from the south to the end of the world. The 1984 parts truck will now become the 37 Dodge Tribute Truck built in memory of my dad, Hank Barnes. This build will be based on the year 1984 when mother said "no" to any ideas or parts we wanted for my 37 Dodge.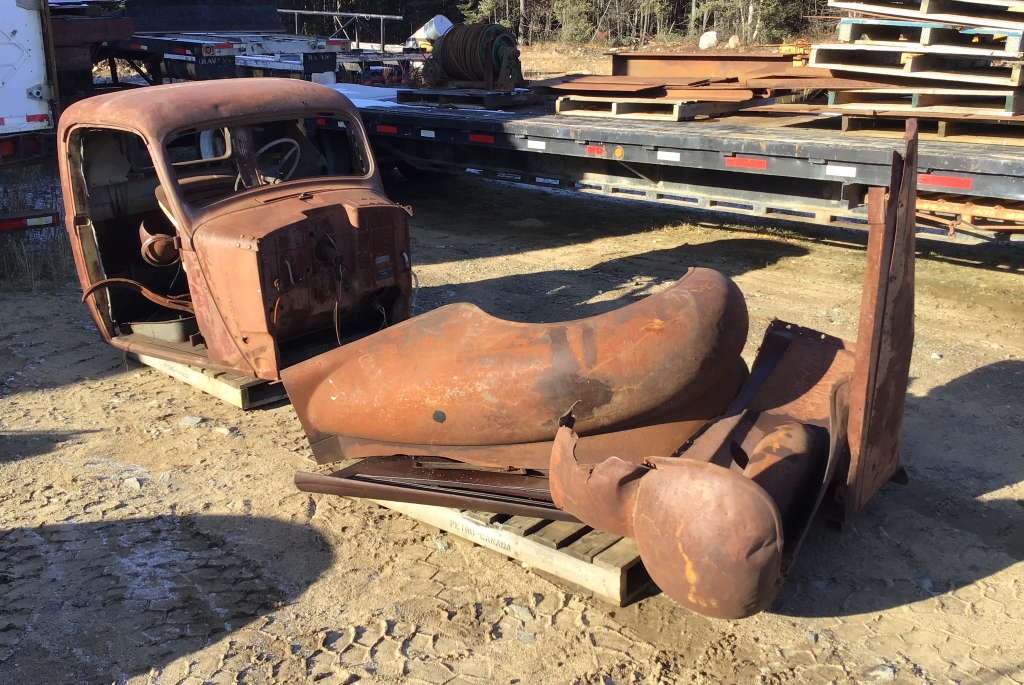 With it being the modern day and age of hand held computer devices. The 37 Dodge Tribute Truck will have all files, parts and inspections at one's finger tips so the truck never fails any lame-ass safety inspection that my 37 Dodge did in 1985. If I had traveled with the file folders of information on the passed Manitoba Vehicle Inspections to the first and only hot rod event I attended as an adult with my 37 Dodge. Then my 37 Dodge would have never failed a the vehicle safety which I feature here on my website. 37 Dodge Failed CSRA Safety Inspection
The Love is Trust: Summer of Fun 1985 book which features my 37 Dodge Love is Trust 6th book
Jan 01 2022 -- 37 Dodge Tribute Truck Promo Bike
More to come