THE BLACK FLEET ON WHEELS
JANUARY 2013
BEING THE "KING OF OBSOLETE" I HAVE A VERY COLLECTABLES IN MY COLLECTION THAT ARE ON WHEELS. THE BEST PART IS THEY ARE ALL PAINTED BLACK BECAUSE I'M COLOUR BLINDAND I USED A BRUSH. PAINT VEHICLES WITH A BRUSH UPSETS A LOT OF PEOPLE FOR SOME REASON. I GREW UP IN THE SOUTH AND MY FIRST HOT ROD WAS A 1937 PLYMOUTH (dodge)TRUCK. I HAND SANDED IT SMOOTH SPRAYED THE PAINT ON WITH A FANCY AIR GUN TO MAKE SURE IT WAS PERFECT. THEN I TOOK THE TRUCK TO AN OUTDOOR CAR SHOW AND EVERYONE NIT-PICKED AT MY WORKMANSHIP. BEING 18 YEARS OLD I WAS OFFENDED BIG TIME AND NEVER WENT BACK TO ANY OF THE CAR SHOWS. I STILL HAVE THE TRUCK AND IT HAS LOTS OF PAINT ADD TO IT OVER THE YEARS WITH A BRUSH. I LIVE IN THE GREAT WHITE NORTH AND THE MAIN THING TO ME IS TO KEEP THESE VEHICLES UP AND RUNNING. THEY ARE HIGHLY MODIFIED FOR THE COLD WEATHER AND KEPT SIMPLE.
THE BLACK FLEET ON WHEELS
1937 PLYMOUTH (dodge) TRUCK
1938 MAPLE LEAF TRUCK
1938 GMC TRUCK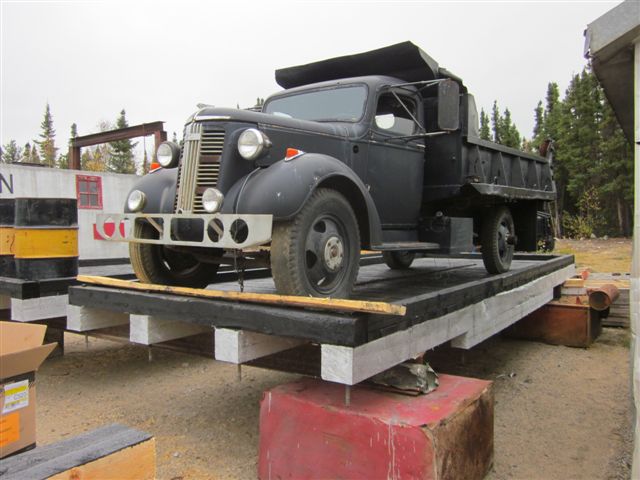 1939 CHEVY TRUCK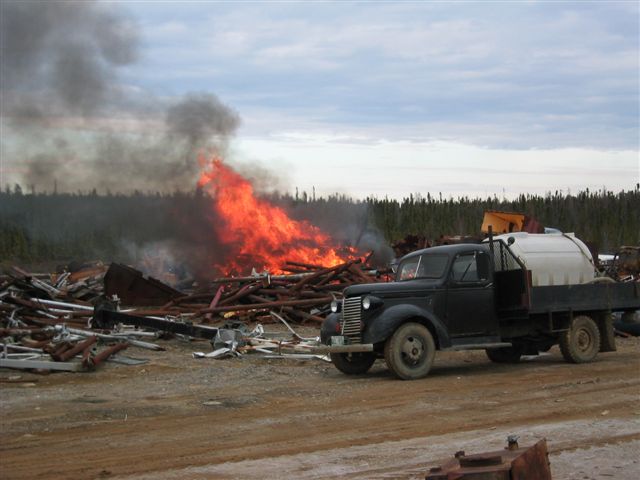 1941 CHEVY CAB ON MONSTER TRUCK
1945 CHEVY 3 TON TRUCK
1946 CHEVY WELDING TRUCK
1947 DODGE "LOWRIDER" CAR updated jan 08 2013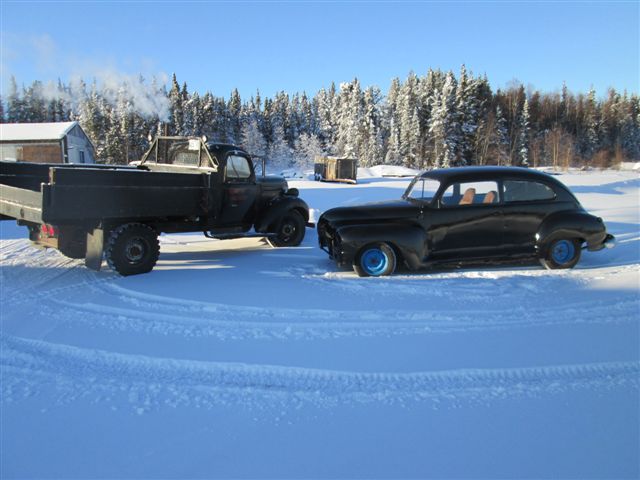 1974 FORD 9000 "SCREAMING FORD"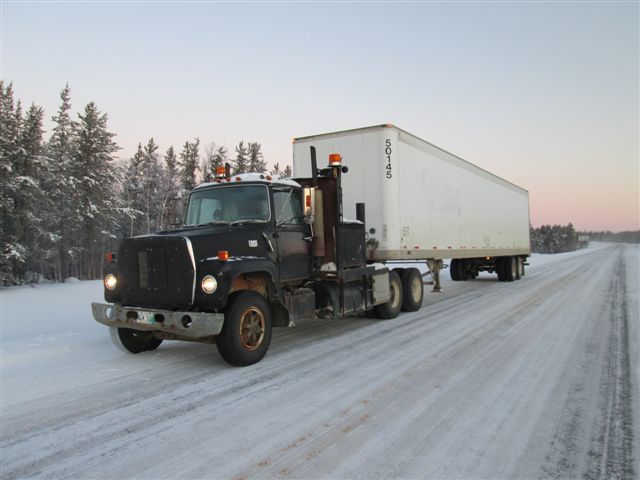 4X4 MONSTER TRUCK --4 DAYS IN THE SCRAP YARD AND THIS IS WHAT WE BUILT
1986 DODGE 1/2 TON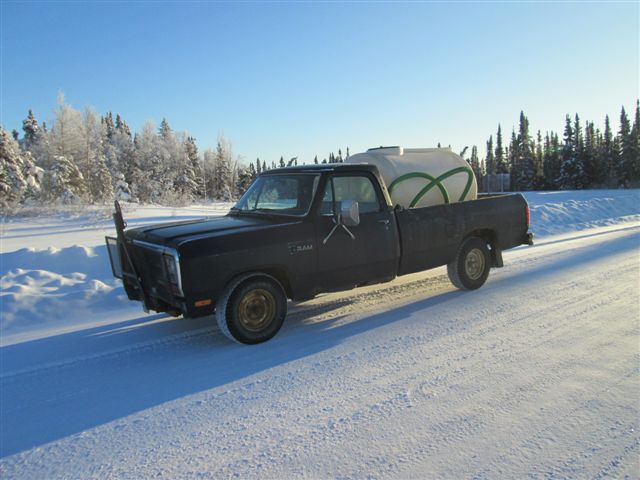 2006 CHEVY "PINK CREW CAB"
TRAILERS ON WHEELS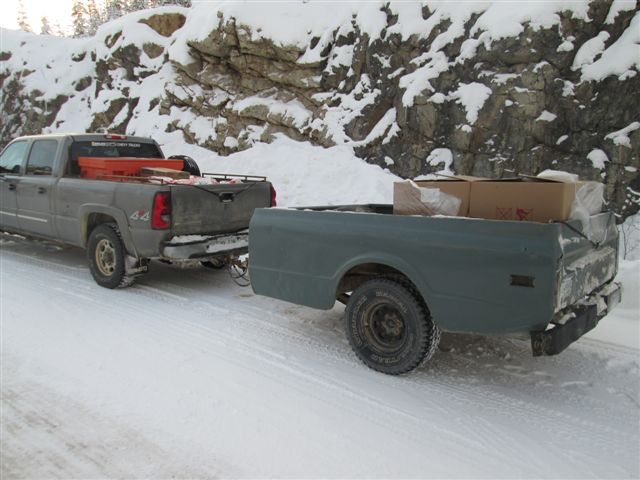 1974 BEAVER TAIL TRAILER
1994 SLEIGH TRAILER
1999 NORBERT TANDEM TRAILER
2006 LITTLE BLACK TILT TRAILER