1938 Maple Leaf Truck Repairs
1938 Maple Leaf Truck is a Canadian made truck by chevy and it is basicly an assortment of parts and pieces put togther. it is a heavier truck them my 1938 GMC 2 ton which makes it hard to find parts. in 2012 i attempted working on the truck and got mad and walked away because it too hard to find parts and the internet was not helping either. then in 2019 i decided it is now or never and the internet and my friends around the world helped with finding and cross referencing parts. the goal is to get the truck on the road and as an everyday driver.
thansk
April 2019
work began on the 38 Maple Leaf truck after a long wait because I was not sure what to do with the truck. The grain box came off when I acquired a welding deck which has more use when you live in the frozen north. The welding deck work out good because the frame is too long and by shortening the frame I can get rid on the bend in the frame.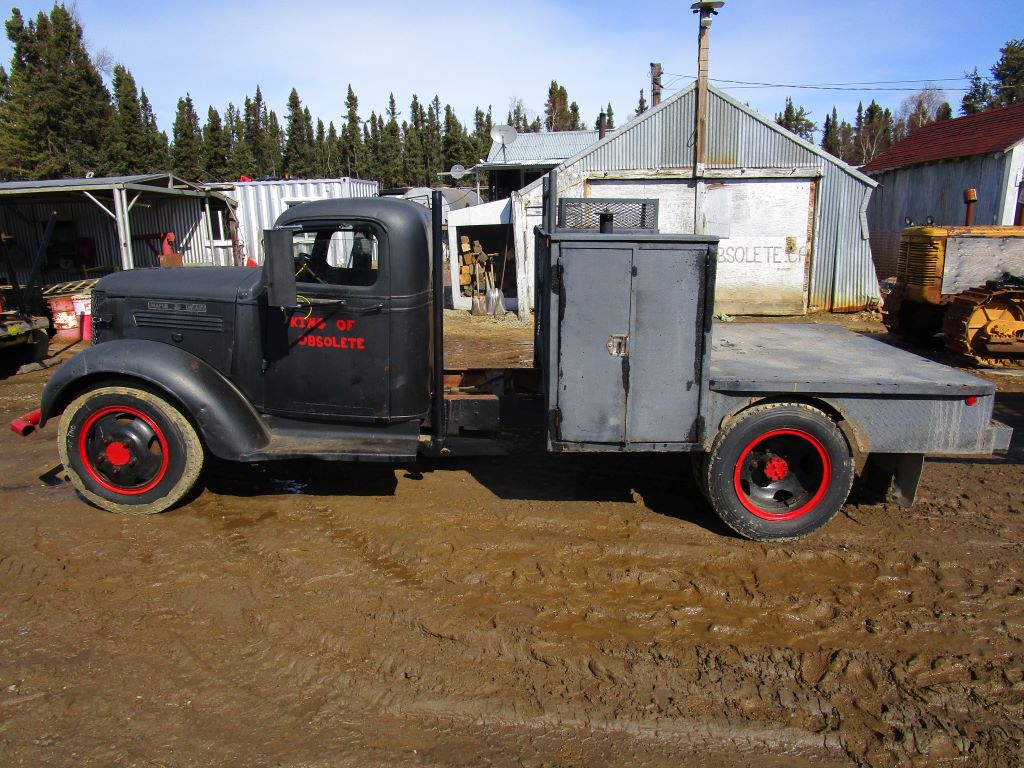 the truck is in the little shop to have the fenders, cab and motor removed.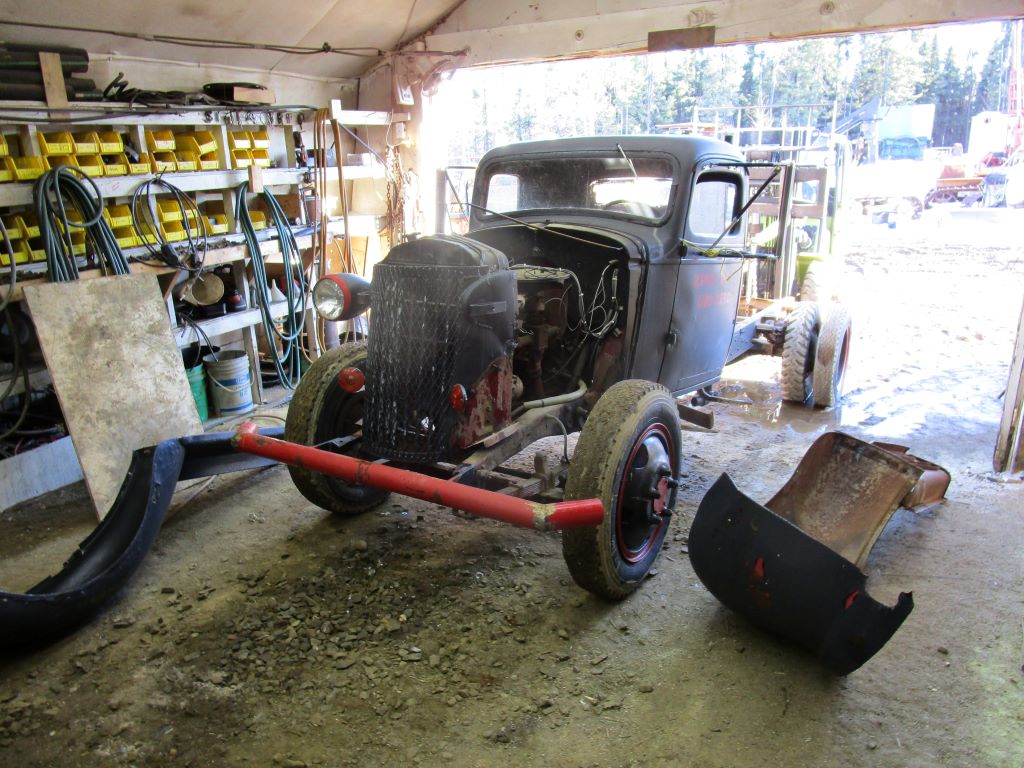 the new to me green forklift better known as the Rut Maker because it is always stuck in the Kingdom was very handy for popping the cab and motor off the truck.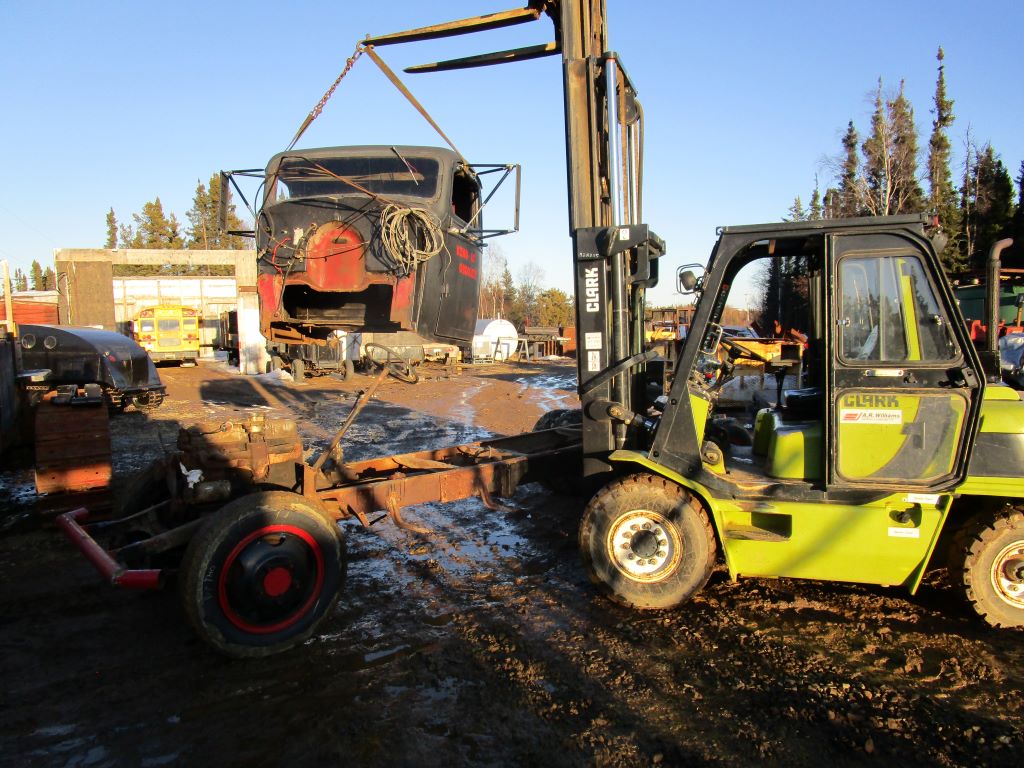 with just the frame in the shop I used a straight edge to see how much the frame was bent from when the truck got ditched back in the 1950s. They never straightened the frame only added steel to the outside frame rail in hopes of giving it strength.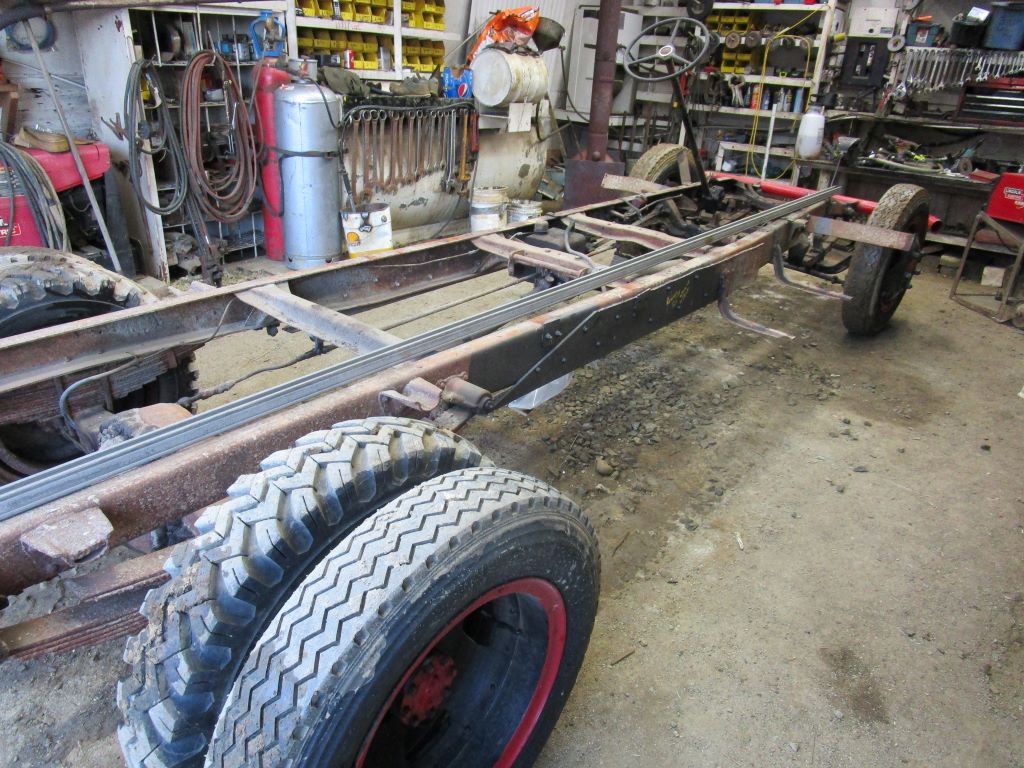 I knew the frame was bent to give the truck a banana look but it was almost 2" of a bend.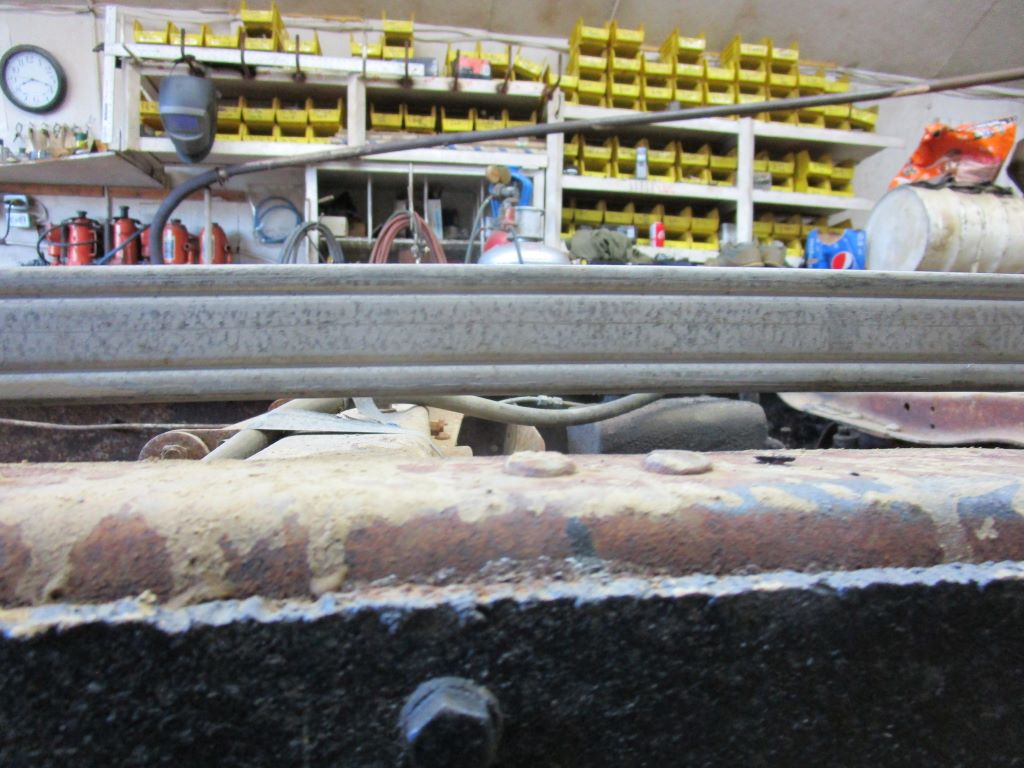 once it was decided where to cut the frame it was an easy 45 degree angle and the mini Hoe is handy for jobs like this.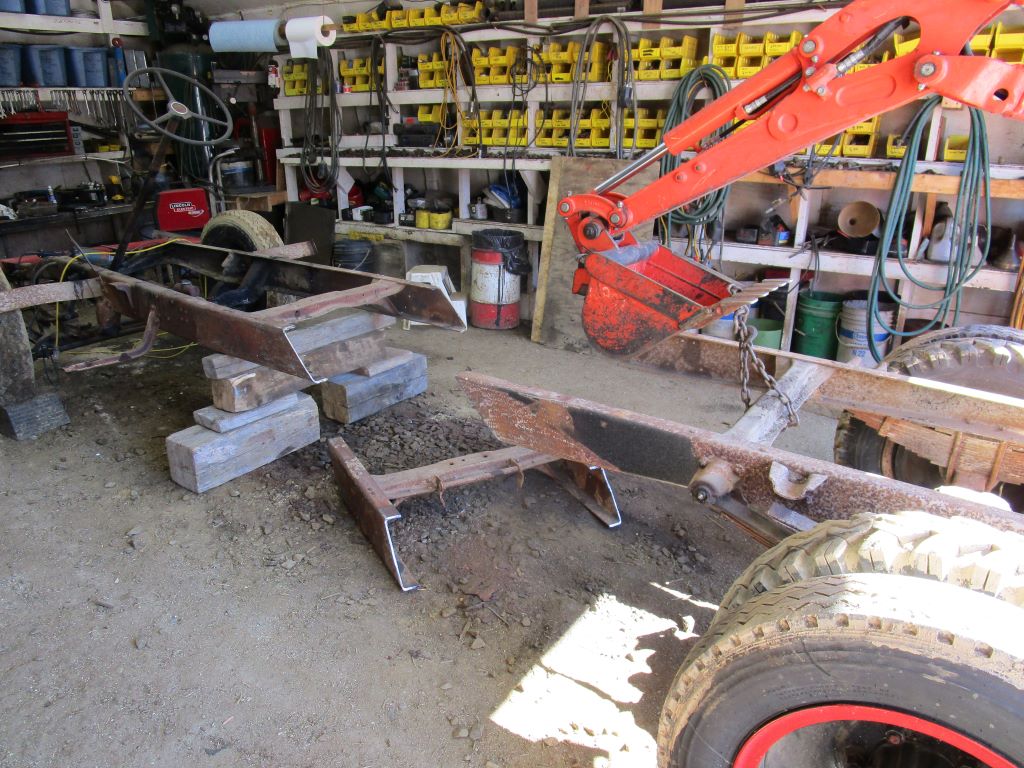 buff it clean with the grinder then come-a-long the 2 pieces together.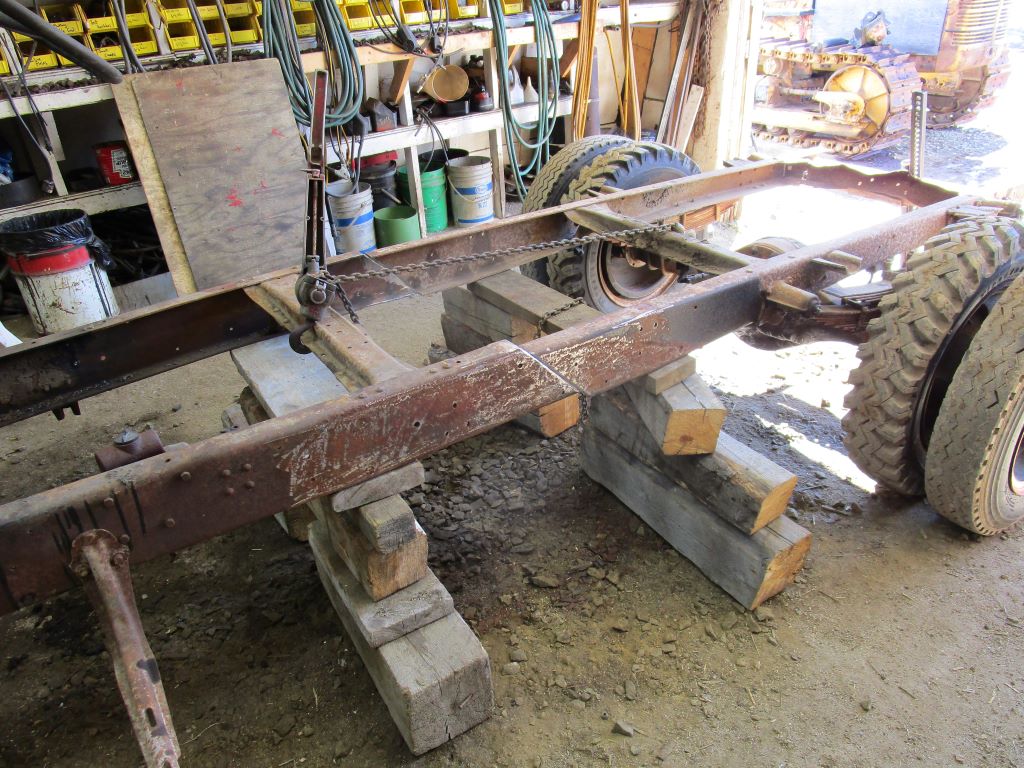 the first welding pass is the important one and it has to be done correctly.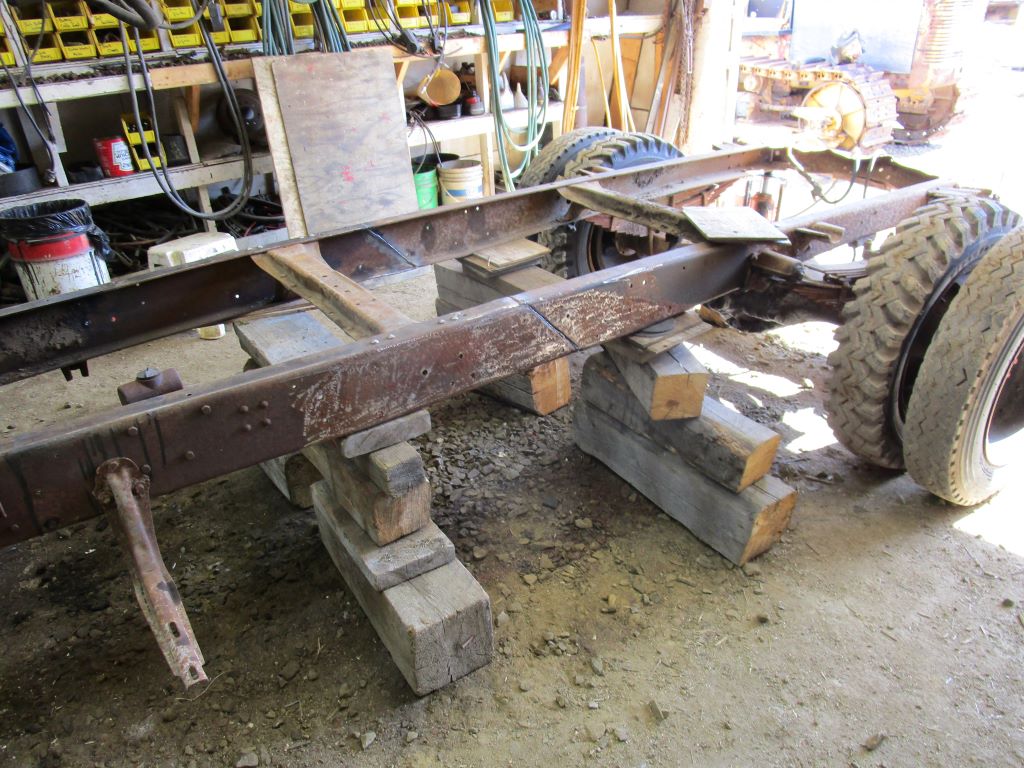 next the truck frame was tossed on its side and put on a wagon to go in and out of the shop. This makes for welding a little easier.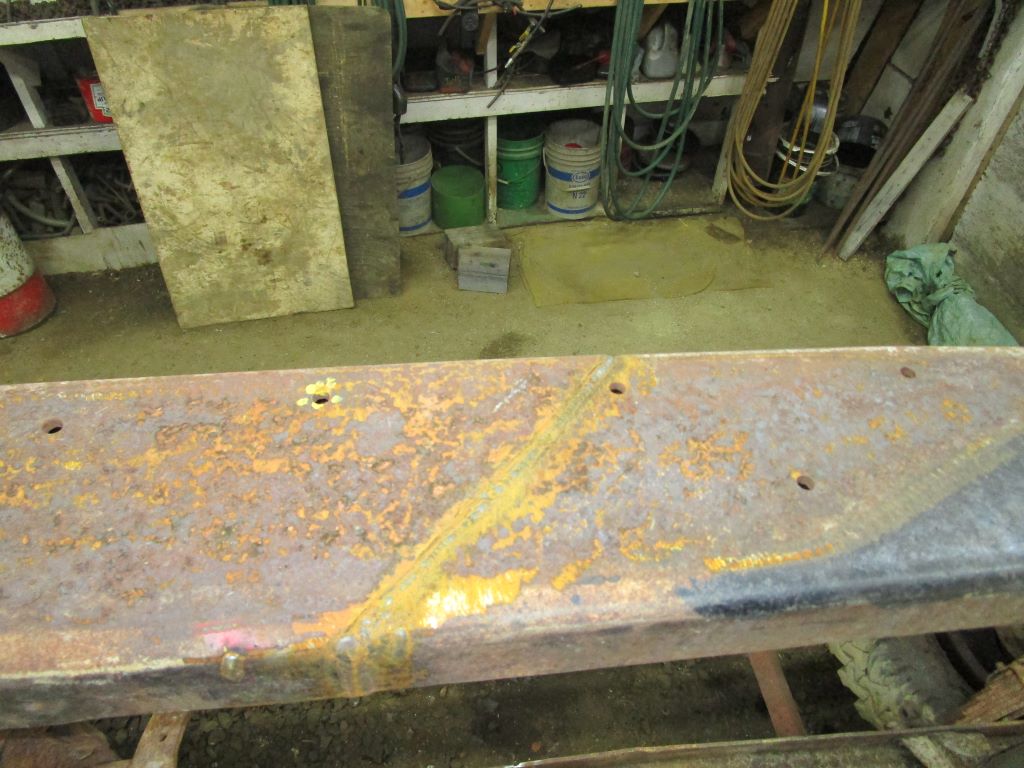 the patch plate is cut with all corners for the flexing of the frame.
nice welds are done and no under cuts when welding because this will crack the frame when it flexes.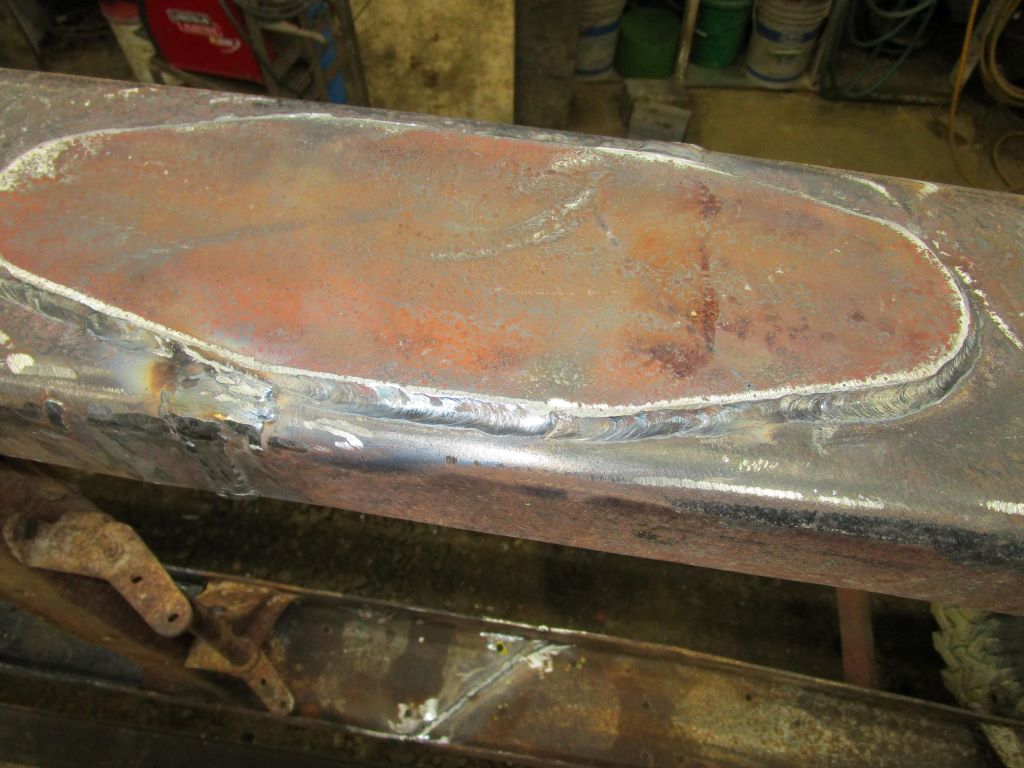 with the frame on its side, the paint was splashed on.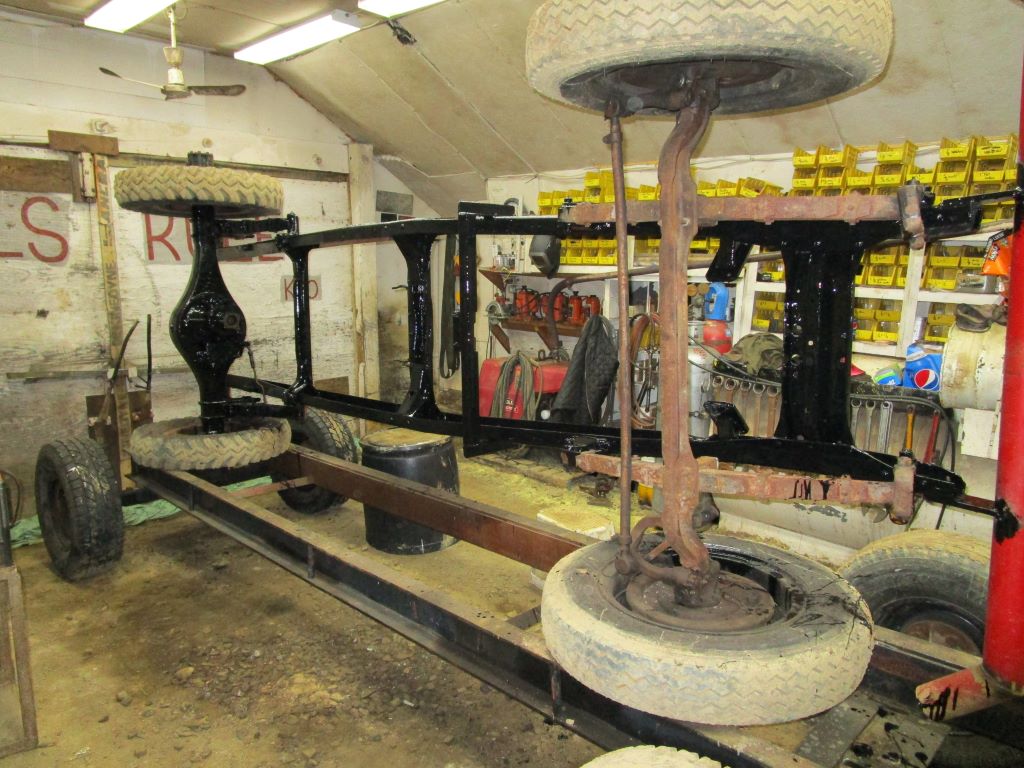 next the 350 small block chevy motor and transmission were hung in to place so mounts could be made.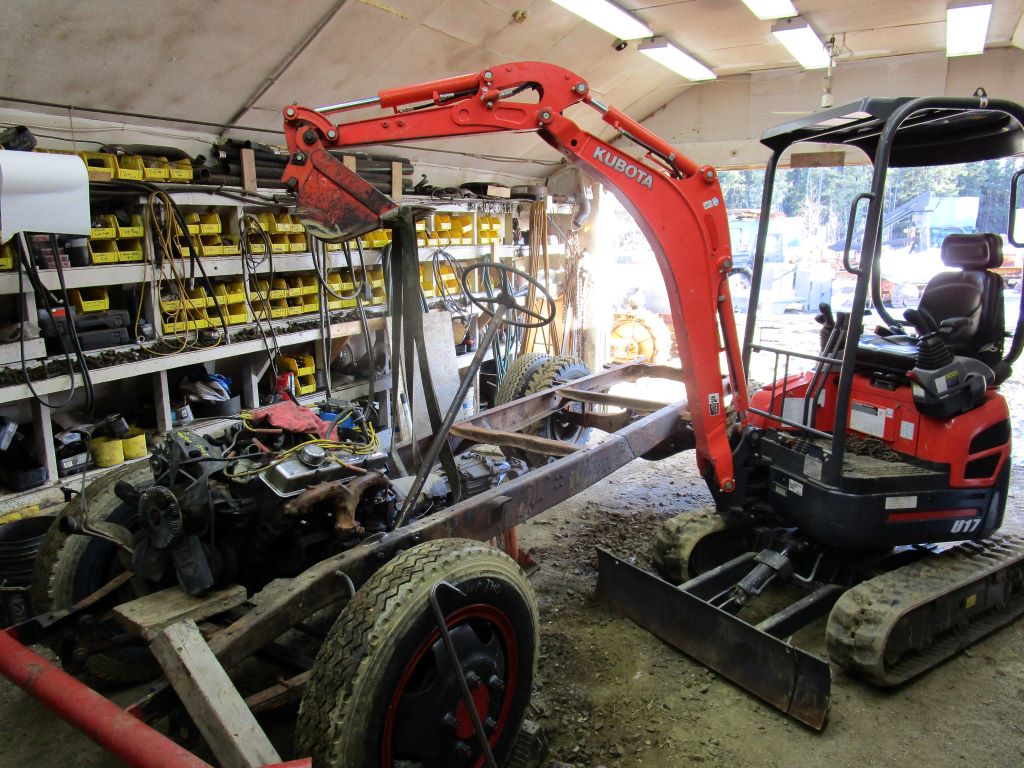 1938 MAPLE LEAF TRUCK starting in 2012