Building Drill Roads
Part 5
December 2017
we had a week of more snow and blowing winds and i didn't want to take the KoO-Tracks out. but instead we took the 86 dodge and the 2006 Norbert fancy trailer out for a little ski-doo packing on the winter drill roads.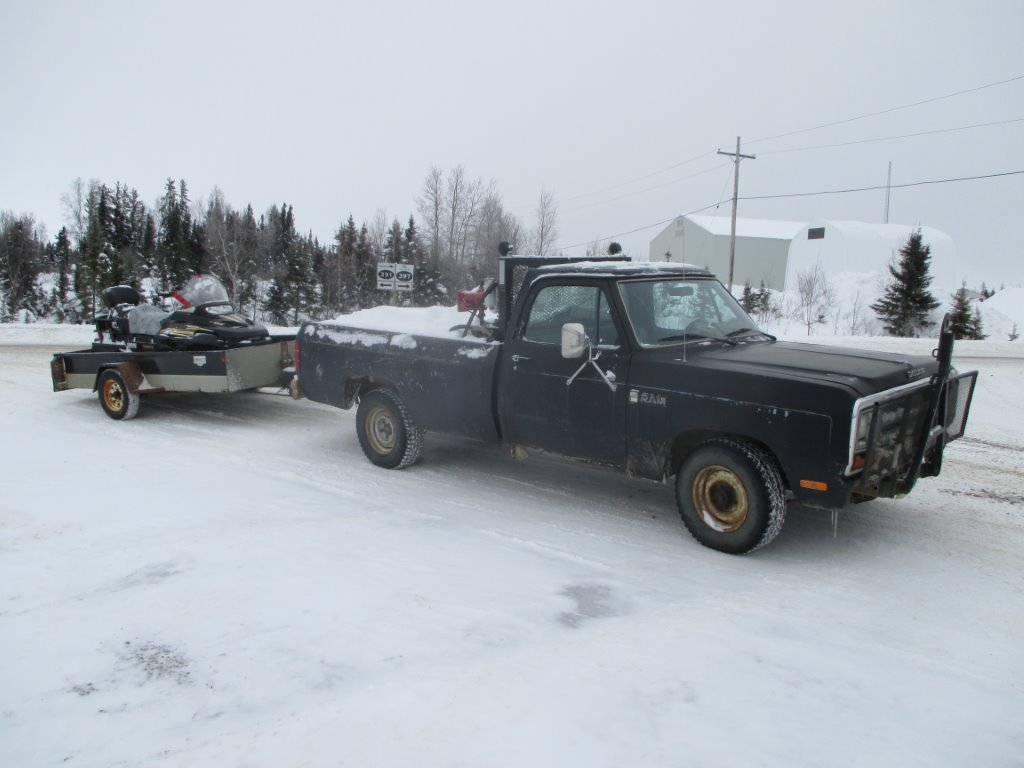 we had full staff today and the wide track skandic ski-doos will do excellent on packing and the 1997 Yamaha being a narrow track will find the non frozen spots.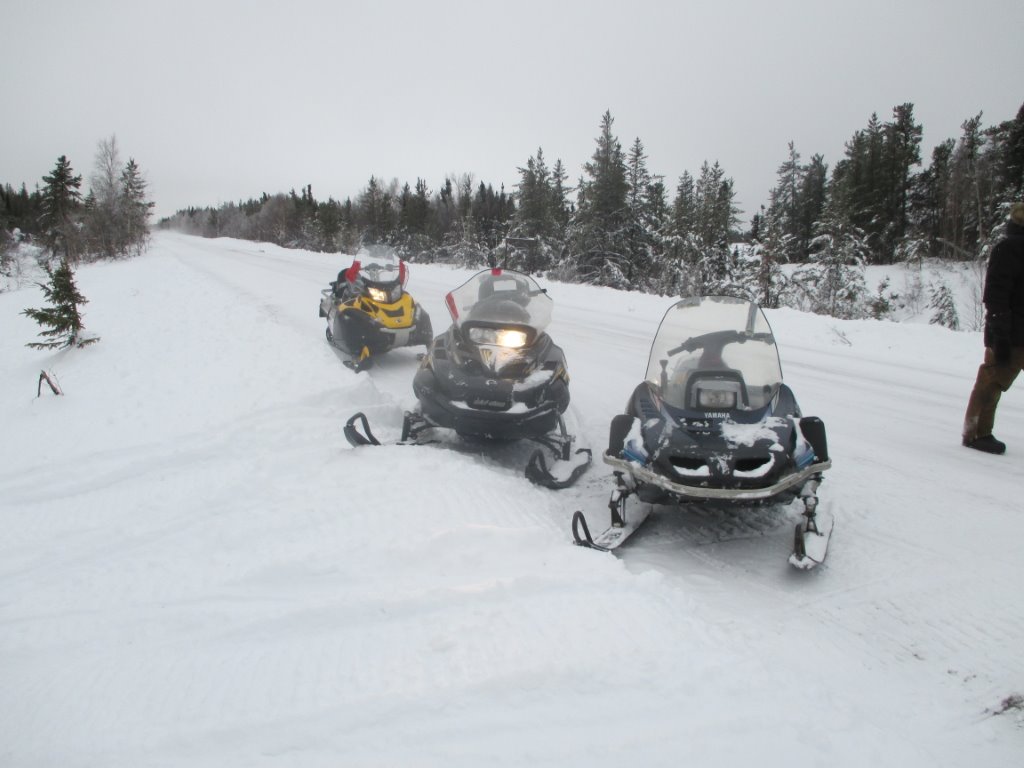 at 10:30am plus being overcast it is hard to get good detailed pictures due to the darkness. it is hard to see the deep ruts from last weekends fun with the KoO-Tracks which have frozen over nicely.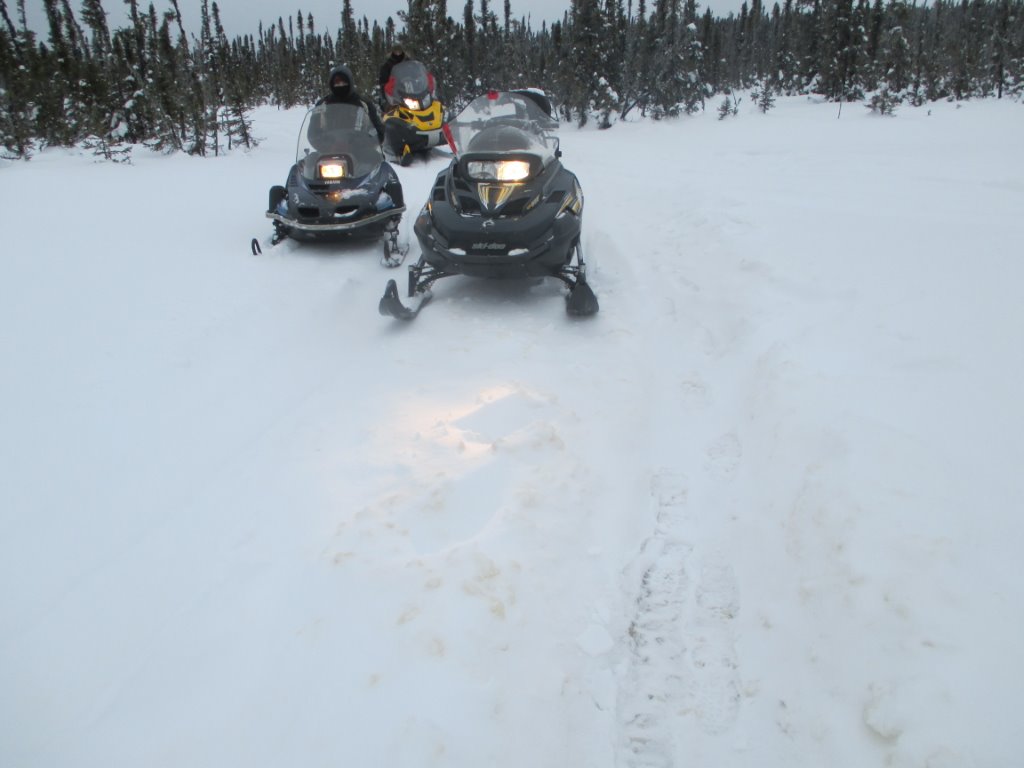 where the wind can blow the snow it is only about 20" deep and nothing frozen. the deep snow is insulation the muskeg from getting cold and freezing. the ground can not support my weight and i broke through several times. to see the youtube video on moving the snow with my hand and the water follows right in where i remove the snow click on.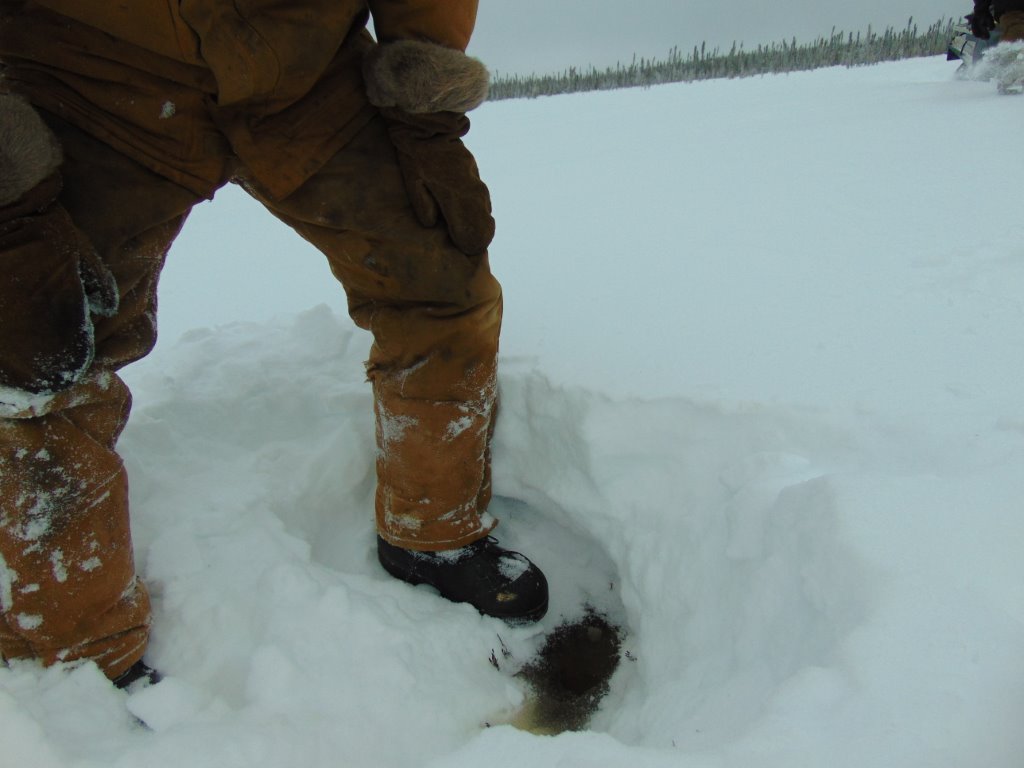 due to being snow blind and trying to find our packed roads we sometimes miss. this is not good because the muskeg is not frozen under the snow. i did a quick walk to check it out.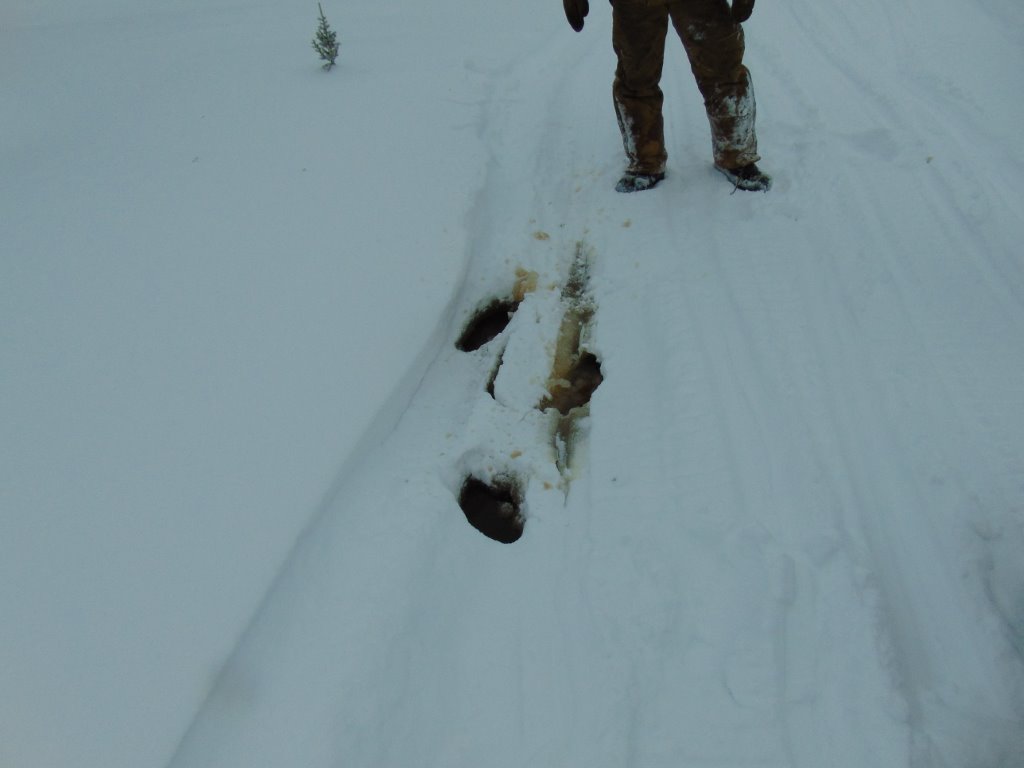 i'm just like a little kid with new rubber boots on and want to test the limits of how deep the water really is. youtube video by clicking on.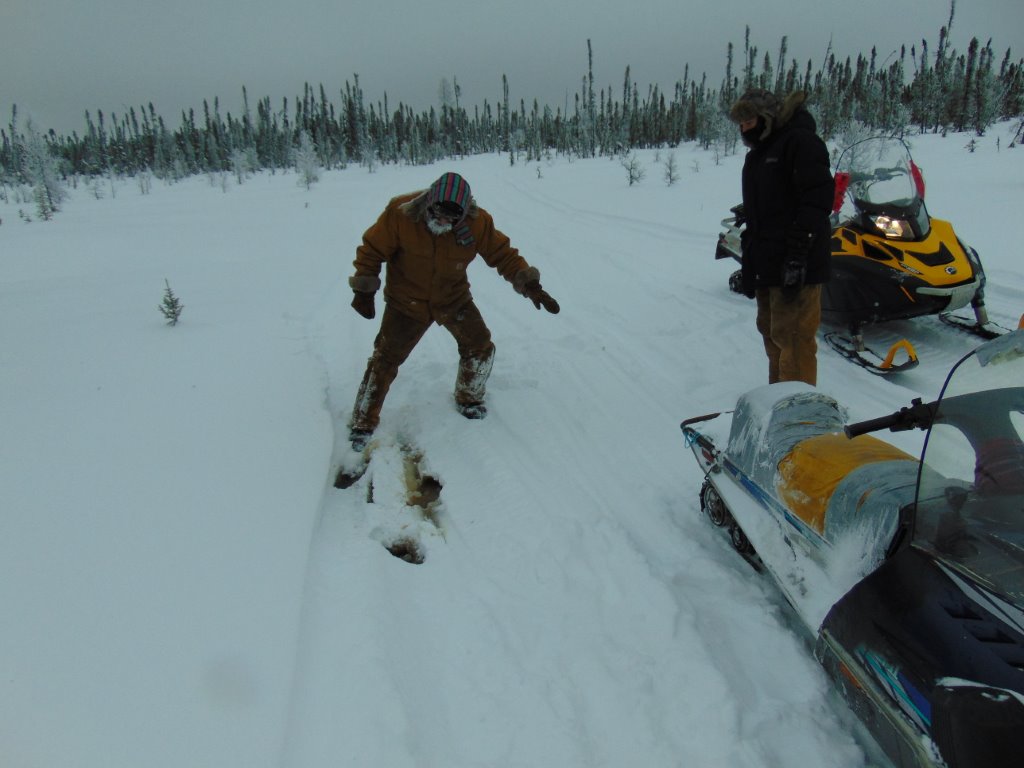 where we have packed for our winter drill roads, the ground is frozen to about 10" deep or more. which is really good considering we have not had any really cold weather at -30c.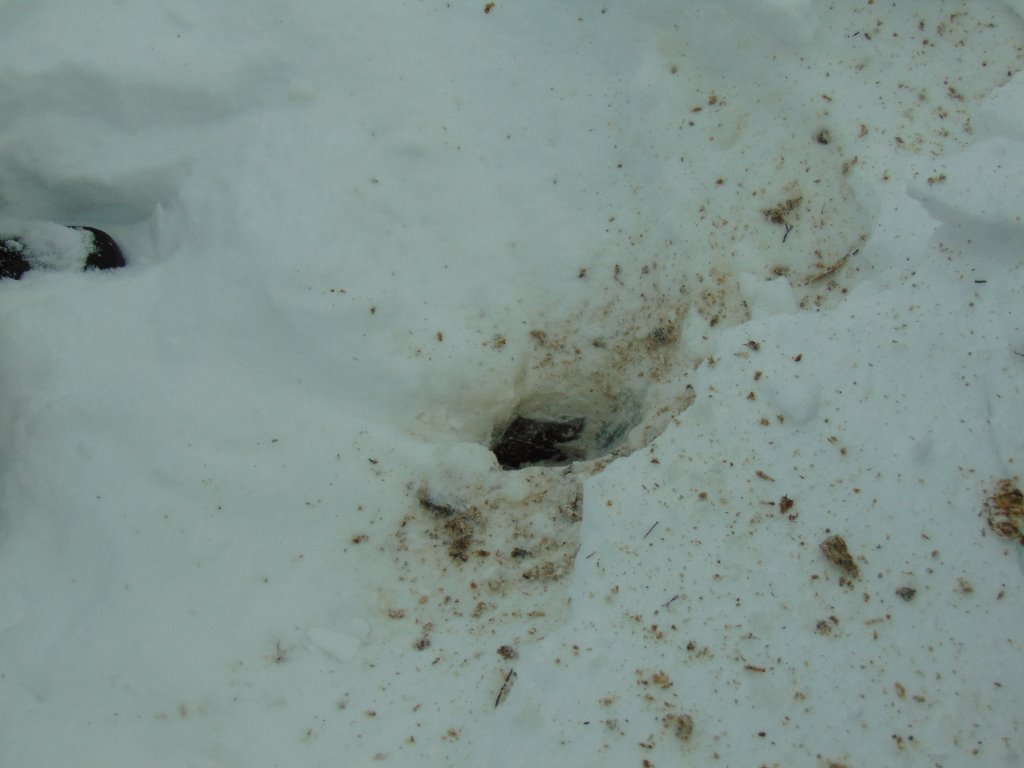 xena took this quick selfie of me to show what kind of terrain we have in the back ground because everyone thinks we are at the lake with this much water under the snow.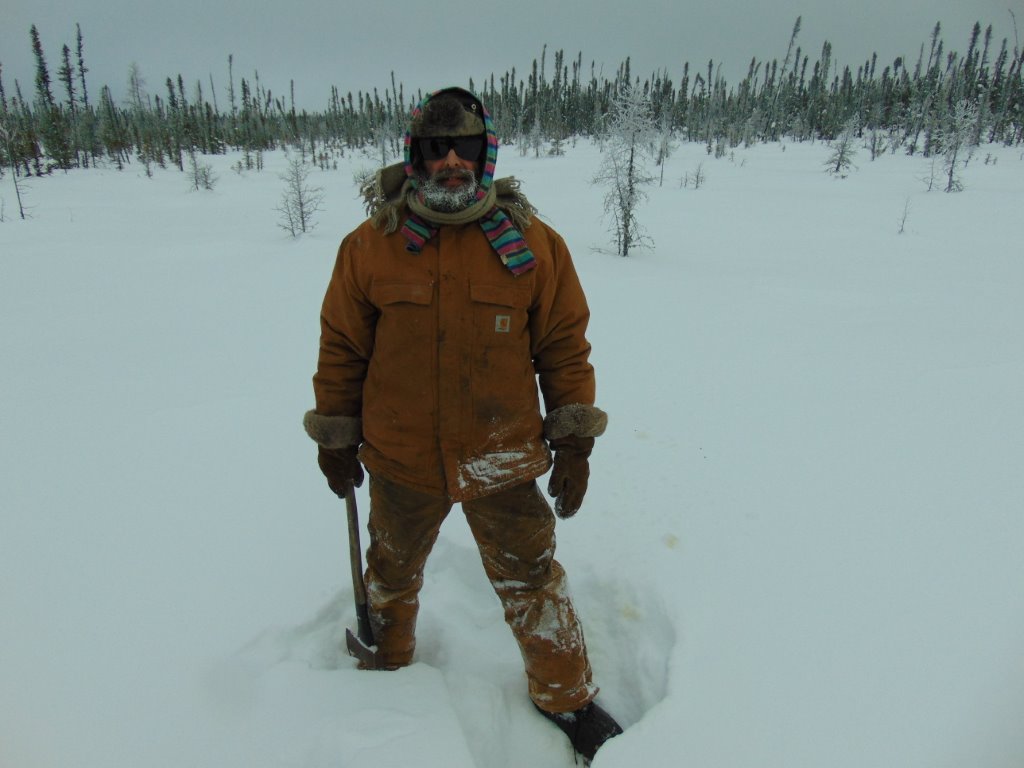 we then continued to pack down the snow on all our other winter drill roads. it seems like we are getting fresh snow every day this year which is good for a ski resort not for winter roads.
where the wind has not blown the snow it is pretty deep in the bush.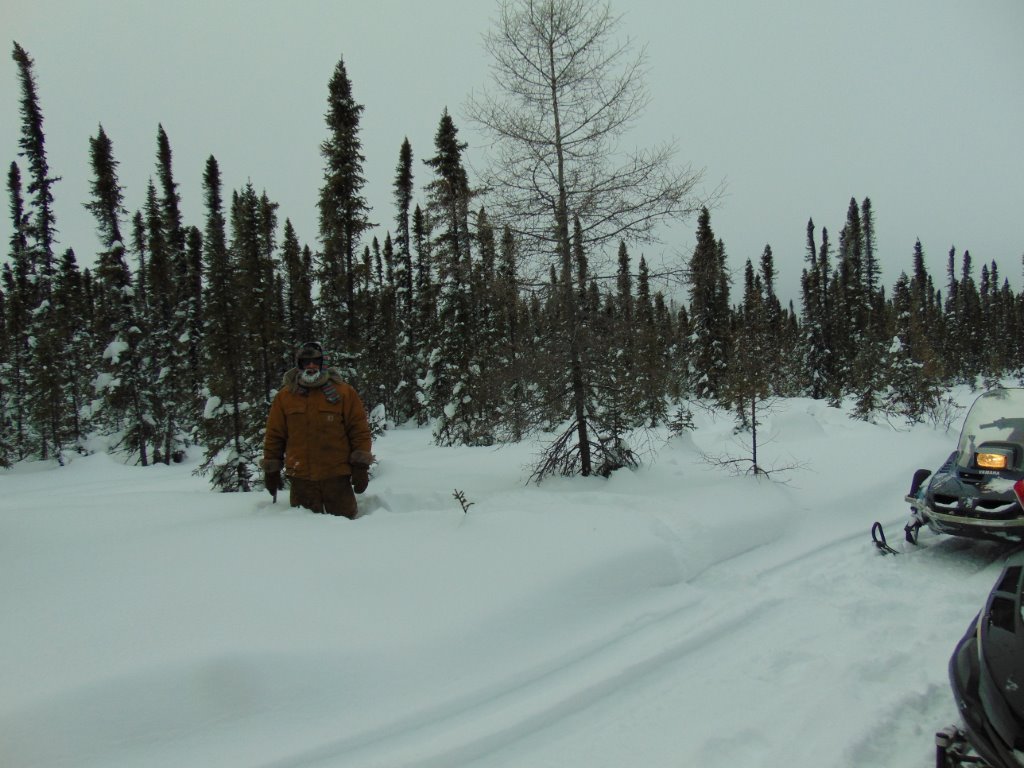 the snow is over my knees which would be about 30" of snow and more to come this week again.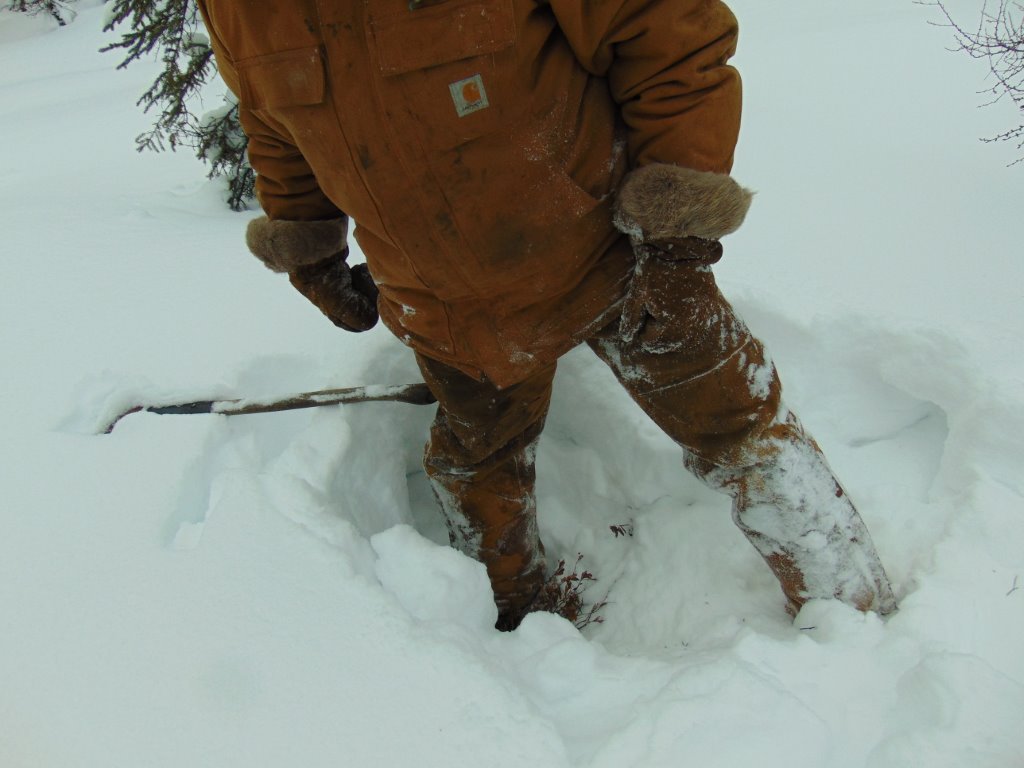 the picture below is from this date last year december 10 2016 when we had no snow to pack our winter roads. but this year is we have to work a little harder to get the roads open for the drill crews.