Love is Trust
6th book
2nd Book Naughty Natalie Series
Jan 27 2021 -- Amazon.com: Love is Trust: Summer of Fun 1985 eBook: Barnes, Joey: Kindle Store
Jan 27 2021 -- Naughty Natalie Series (3 book series) Paperback Edition (amazon.com)
The summer of 1985 was a lot of good times just turning 18 years old which in Canada is the legal age to have fun. But I still looked 14 years old "Virgin" which made life a little difficult which I tell about in my 6th published book. The vehicle that gave me freedom was my 1937 Dodge hot rod truck which was driven hard because the 3" exhaust side pipe was music to my ears.
The lady that I trusted the most in my life was Naughty Natalie. She drove the 37 Dodge just as hard on our adventures from Golden British Columbia to Minot North Dakota in the USA. In the mid 1980s we did not dress for success we dress to relax. I wore my Heavy Metal Rock Band tee shirts while Naughty Natalie wore tight painted on blue jean shorts with a white tank top. We did not act like young love birds because Love is Trust. I trusted Naughty Natalie with my truck, my money and my life and she trusted me with her life.
The Beginning,,,,,Calgary Trip,,,,Minot North Dakota Trip,,,,The Weekend,,,,Virden Cops,,,,British Gentlemen's Club,,,,Training Mission,,,Closing Info
Dec 19 2020 -- Love is Trust Alabama Photo Shoot
Dec 09 2020 -- 37 Dodge Love is Trust Book Photos
The 37 Dodge was bought in 1984 as a stripped down hot rod that was in 2 separate car accidents with one being a complete roll over. The truck was originally two tone blue by the original owner that made the truck in to a hot rod in 1974. for my wasted youth and fun times that i enjoyed the 37 Dodge had primer paint on the repaired areas because money was tight. This picture was taken at the pink house in Alexander Manitoba before dad headed to St. Paul MN in 1989. i still own the truck after all my DIEvorces and separations.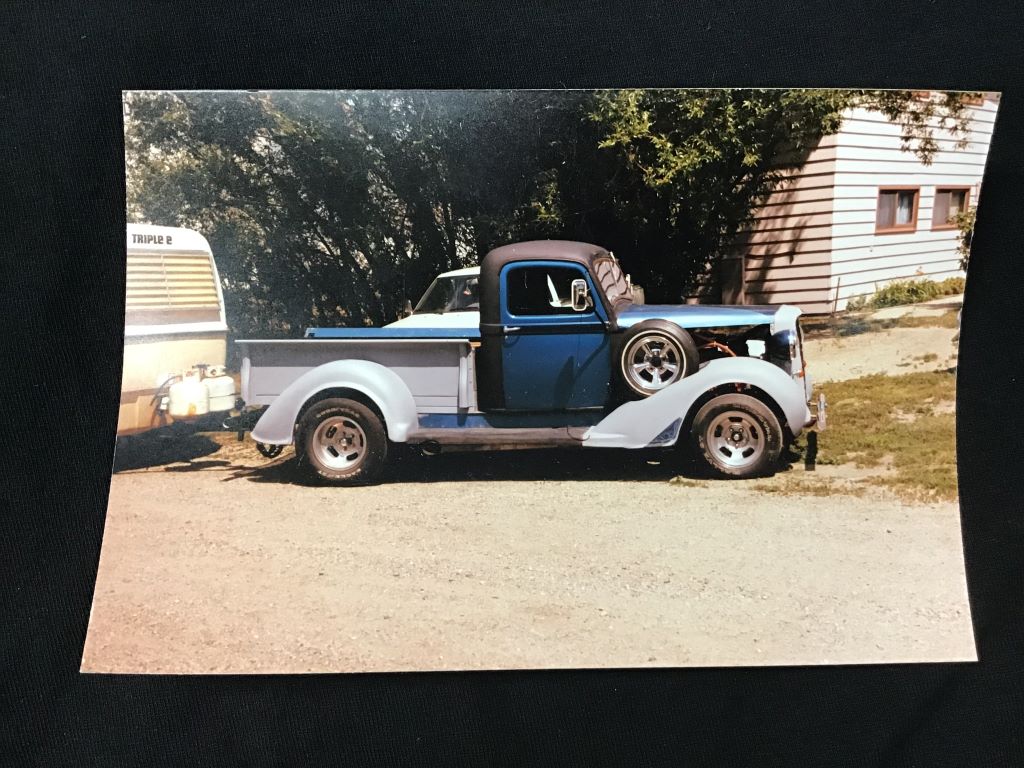 this picture i found on the internet which is what Naughty Natalie looked and dressed like but without the heel shoes. i think this pictures was taken in Russia but the words in the back ground. not sure why the lady is putting gas in the passenger door of the car when the gas tank is at the back of the car. but that is where the 37 Dodge had the gas filler plus the 50 series tires is what i was running on the 37 Dodge. this picture fits my 6th book Love is Trust.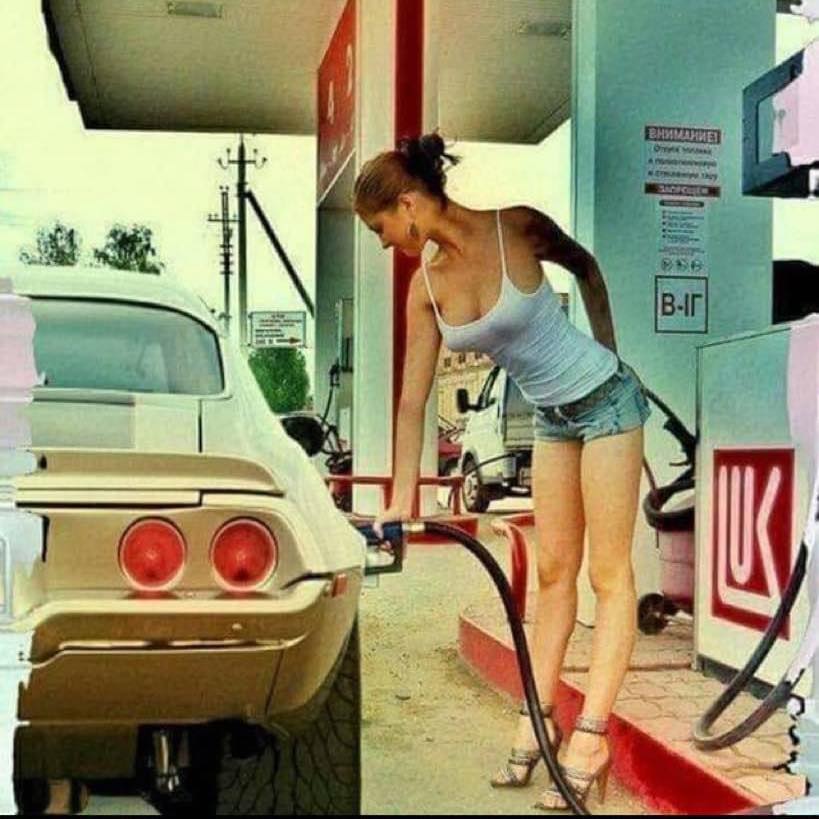 it only took 14 hours and a Kingdom Follower sent the original picture before being photo shopped.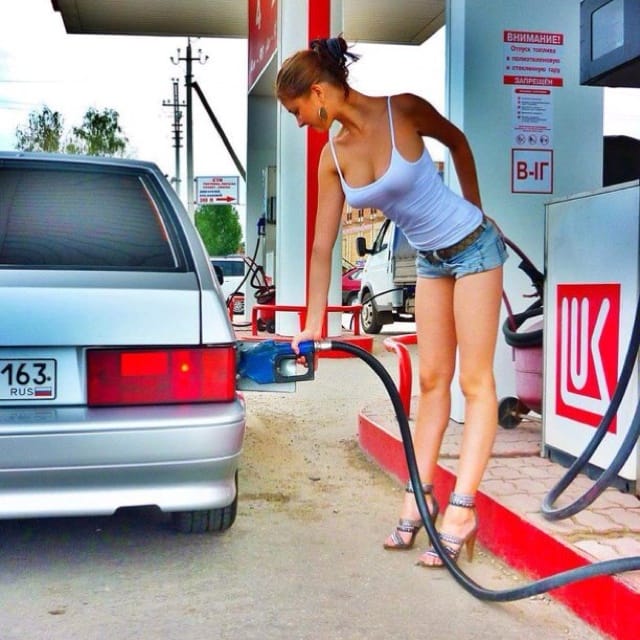 A Kingdom Follower let me use her picture as reference to what Naughty Natalie's eyes, smile and face were like since i have no pictures from the fun times 35 years ago.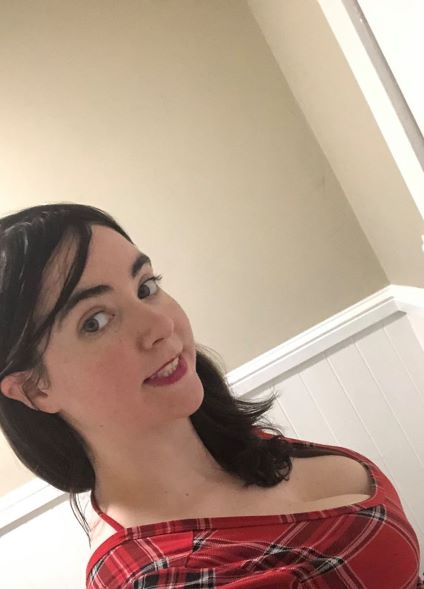 Other Books Written By King of Obsolete
April 04 2021 -- Joey Barnes KoO Book Author Page
Dec 15 2020
on friday i went on a brandon facebook page asking for pictures of the cafes that i attended in 1985 as reference pictures for my 3 book series that i have just wrote. well 4 days later i deleted all posts and replies that i had made on this facebook page. i have never seen so much negative and stupid comments. plus the owners of the cafes would not reply or answer my postings or PMs but would answer everyone else. the simple pictures and questions i asked for were never answered which were get more details if my books become films which i explained on the facebook posting. i have now removed the clause that if the books become films brandon and businesses in the book must been film to be given credit. now with the clause removed Hollywood can now make the books appear as any small town usa which they will do.
also do to lack of input from the people involved with the 37 Dodge it has now been changed for any filming a 37 Chevy will be used. the 37 Dodge was a dodge made to look like a Chevy with all Chevy parts.
as you can see i do not put up with bullshit or people that waste my time.