CAT TRAIN PICTURES 2009
MARCH 2009
XENA AND I DECIDE TO HEAD OVER TO BUDDY BARRY'S SHOP AND PICK UP THE ROAD DRAGS FROM THE HYDRO LINE 2009 ADVENTURE. OF COURSE I GET THE TD-18 KNOWN AS "DUALLY" AND SHE GETS TO DRIVE THE D6 9U KNOWN AS "THE HOOD". TODAY'S ADVENTURE WAS TO BE A PHOTO SHOOT SHOWING THE 4 SLEIGHS IN A ROW PLUS THE CATS PULLING THE ROAD DRAG WHICH MEANS LOTS OF BLACK SMOKE FROM ENGINES WORKING HARD. HERE WE ARE GETTING THE SLEIGHS MOVED AROUND IN THE "KINGDOM".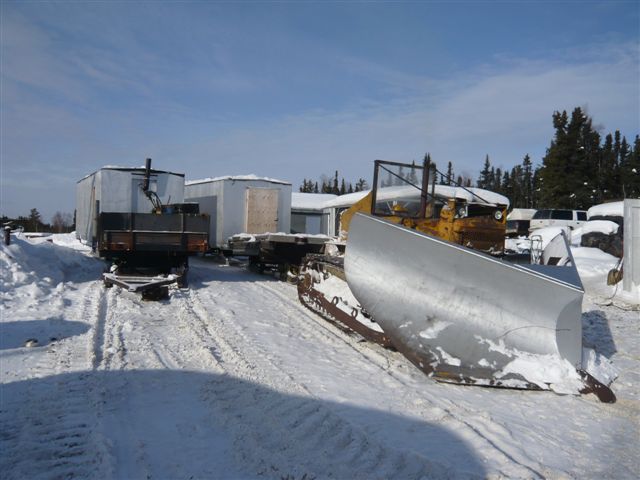 "DUALLY" HOOKED AND READY TO POUR BLACK SMOKE OUT THOSE "DUAL STACKS".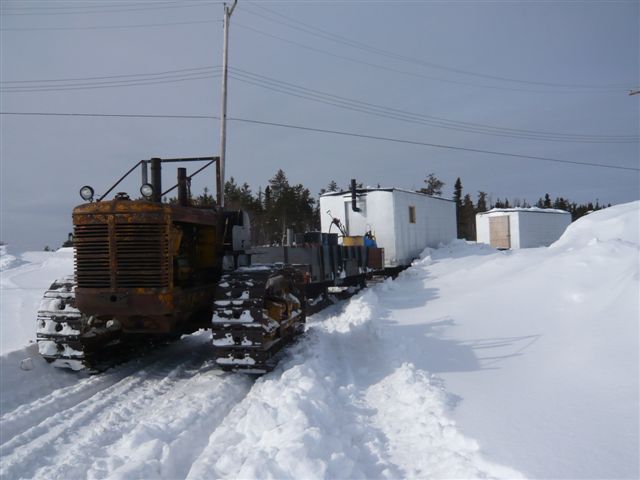 THEN THE RADIATOR HOSE POPS OFF AND IT IS A STEAM BATH FOR THE POOR OLD CAT.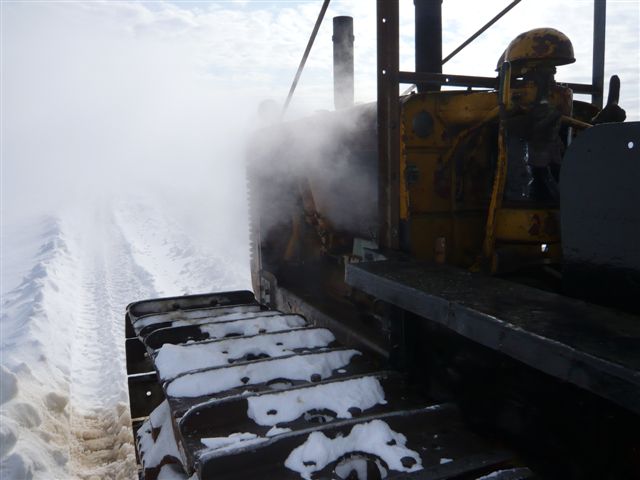 XENA AND I WASTE NO TIME IN MOVING THE TD-18 OUT OF THE WAY AND HOOKING UP "THE HOOD" TO SLEIGHS.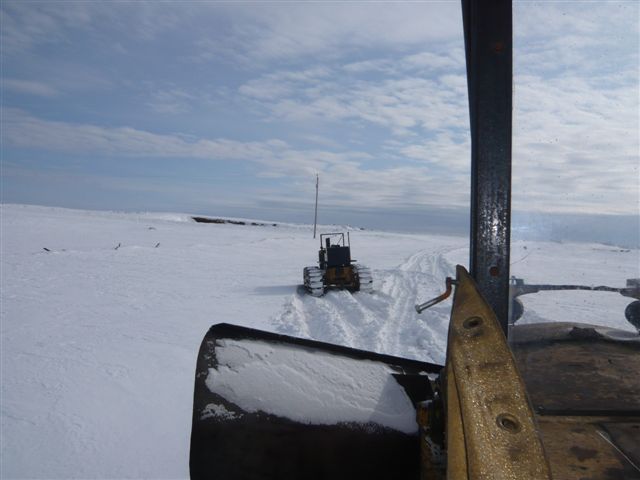 XENA GOT A GOOD SHOT OF THE WINTER FREIGHTING SLEIGHS CLIMBING UP ON TO AN OLD ROAD WAY.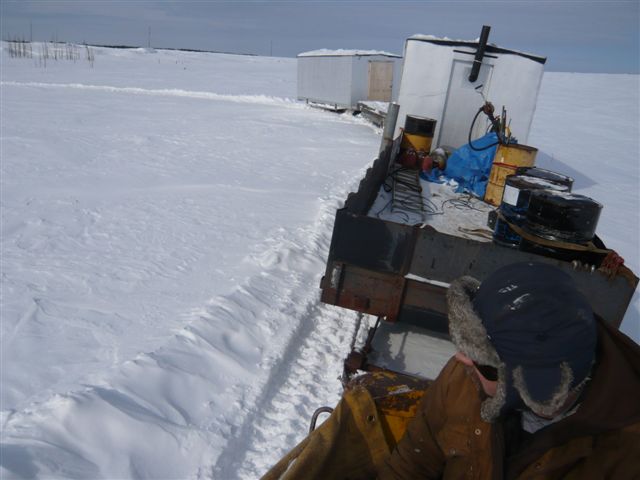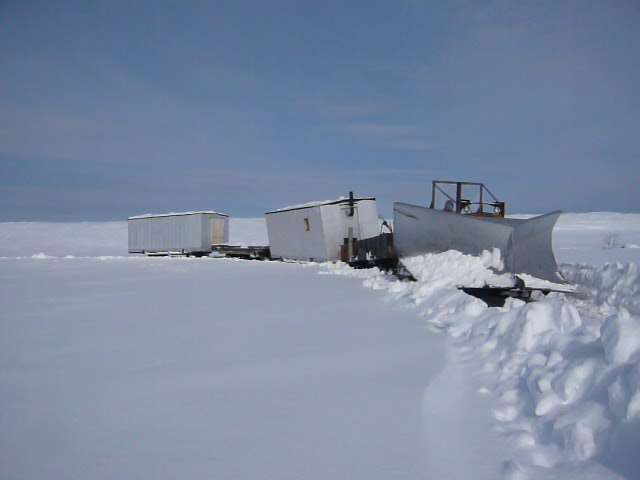 THE CAT AND SLEIGHS SURE LOOK GOOD WHEN THEY ARE IN THE BUSH.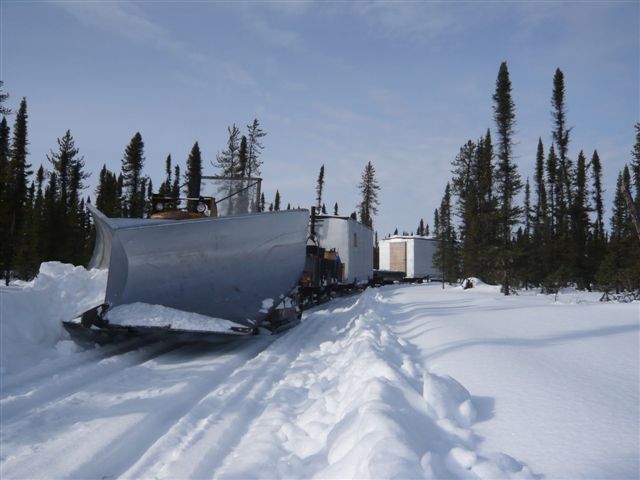 SURE DO LIKE THE WAY THE SLEIGHS ALL FLEX AND RIDE OUT THE UNEVEN GROUND IN THE BUSH.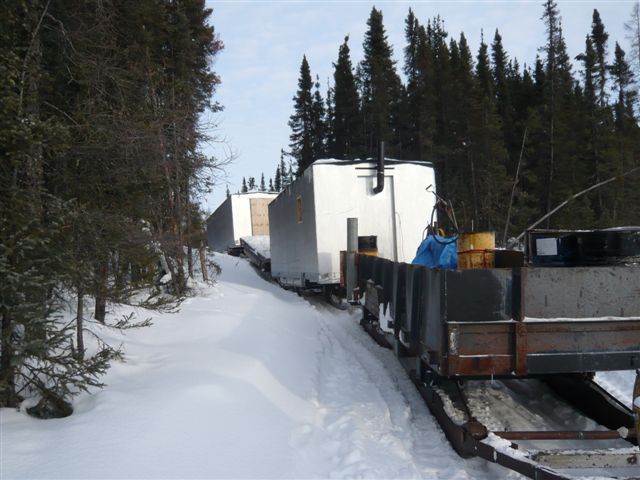 IT IS EASIER TO PLOW A NEW TRAIL ON THE ICE THEN USE ONE FROM BEFORE.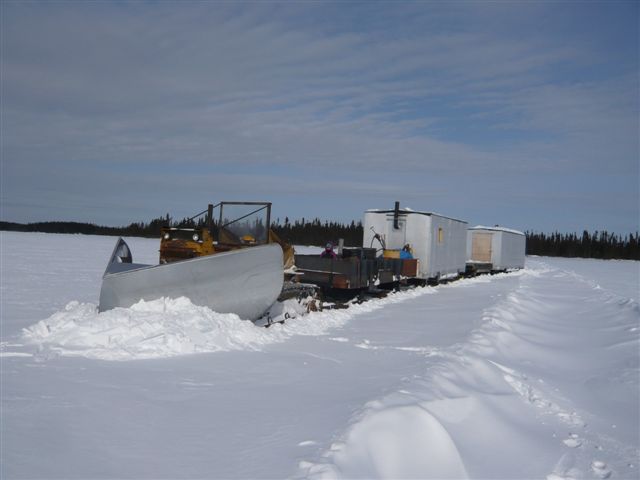 ON THE WAY BACK TO THE "KINGDOM" WE JUST HOOKED THE TD-18 ON BEHIND THE LAST SLEIGH AND DRAGGED HIM ALONG.