Winter Roads
Dream Team
this is the 4th book in my winter road series which is also the 14th book of my writting career.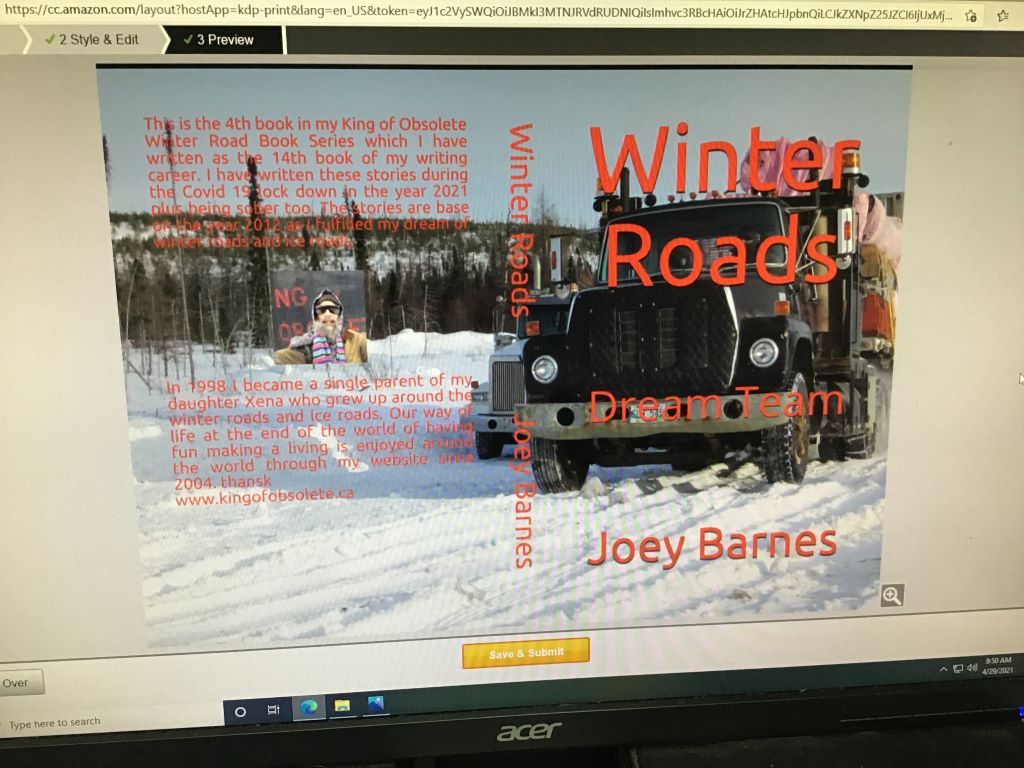 the book opened on the usa amazon with getting a 5 Star rating within the first week which made me happy.
Winter Roads: Dream Team (King of Obsolete Winter Roads Book 4) - Kindle edition by Barnes, Joey. Crafts, Hobbies & Home Kindle eBooks @ Amazon.com.