THE FOLLOWING PICTURES WILL GIVE YOU A CLUE AS TO WHY I'M CALLED THE KING OF OBSOLETE. MOST OF THESE OLD TRUCKS HAVE BEEN IN MY OWNERSHIP SINCE I WAS A TEENAGER. THANSK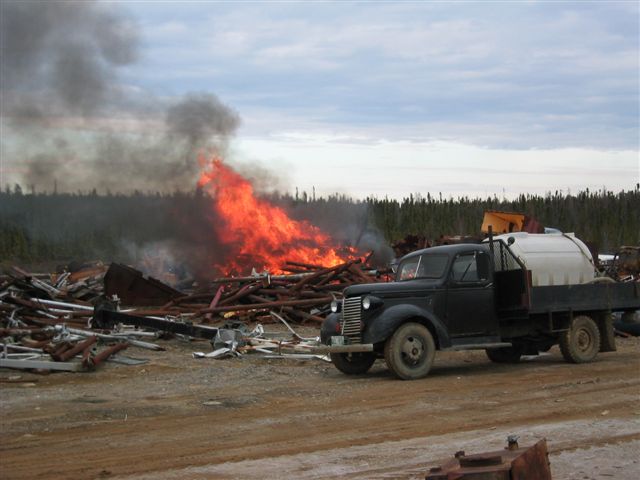 THE 1939 CHEVY AT THE BIG BURN WE HAD IN MAY 2004.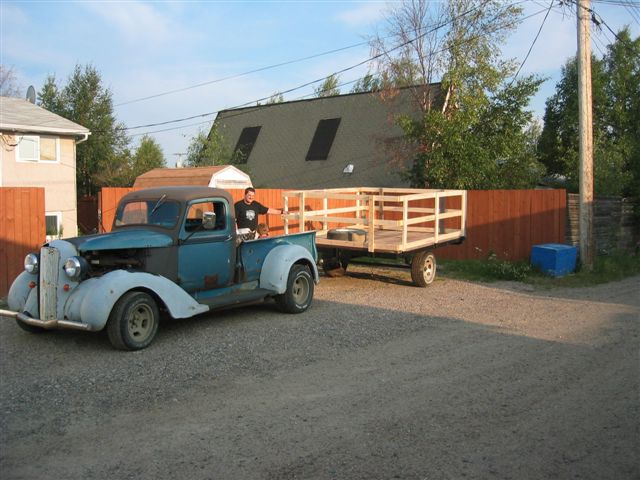 THE BLUE TRUCK WHICH IS A 1937 Dodge Truck , I HAVE OWNED IT SINCE 1983 AND IT IS A PROJECT FROM MY WASTED YOUTH. STILL DRIVE IT IN THE SUMMER MONTHS.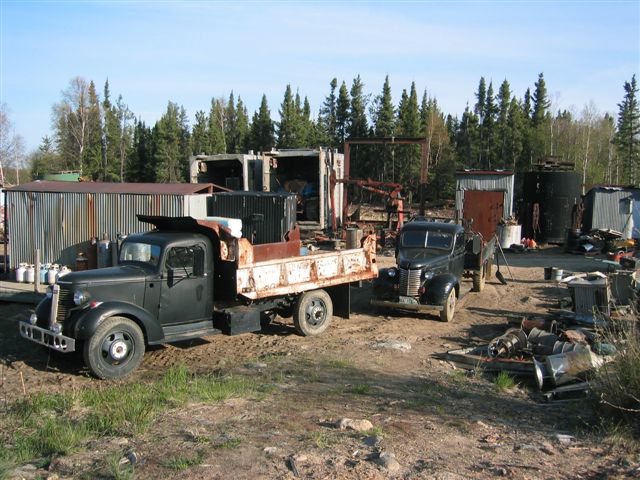 THIS PICTURE IS JUNE 2004, FEATURING 1938 2 TON GMC AND 1939 CHEVY 3/4 TON BOTH TRUCKS I HAVE OWNED SINCE 1981.
THE BLACK FLEET JUNE 2005, IT IS AMAZING WHAT A LITTLE PAINT WILL DO.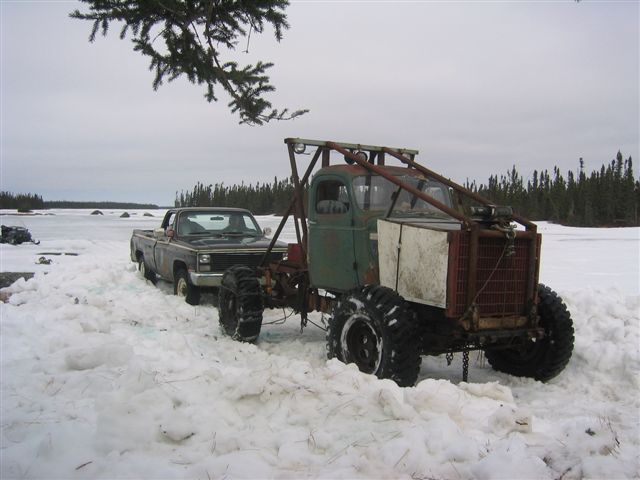 MONSTER TRUCK, BUILT IN 2000 AND IS PULLING A STUCK FISHERMAN OFF THE LAKE. WE ALSO HAVE FUN DRIVING OVER CARS AT THE SCRAP YARD.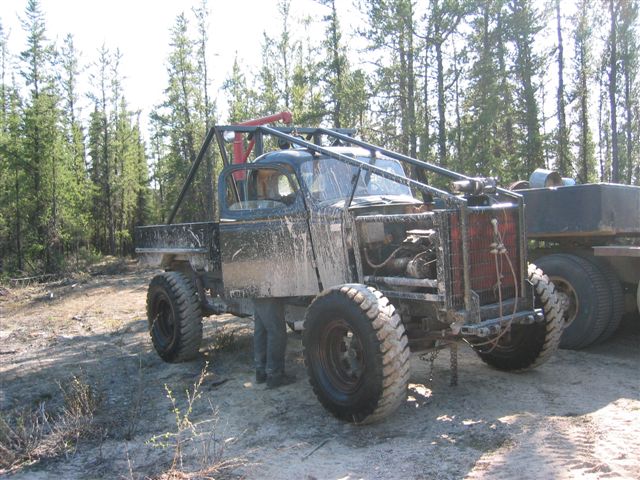 MONSTER TRUCK ON A 4X4 TRIP HAULING FUEL OVER THE WORST ROAD IN THE GREAT WHITE NORTH. JUNE 2005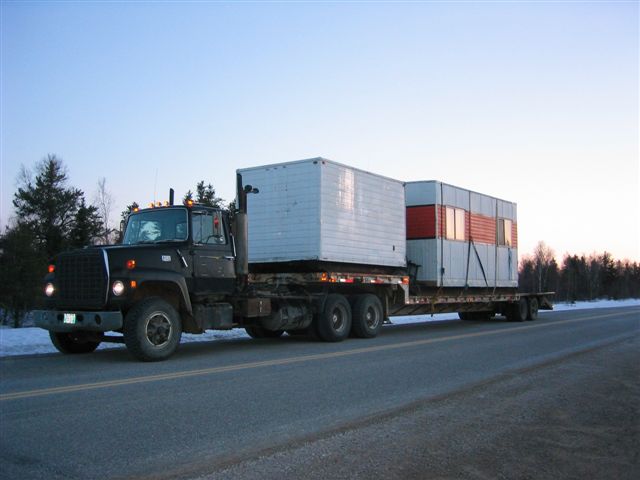 THE 1974 FORD SEMI WITH THE SCREAMING JIMMIE MOTOR, APRIL 2004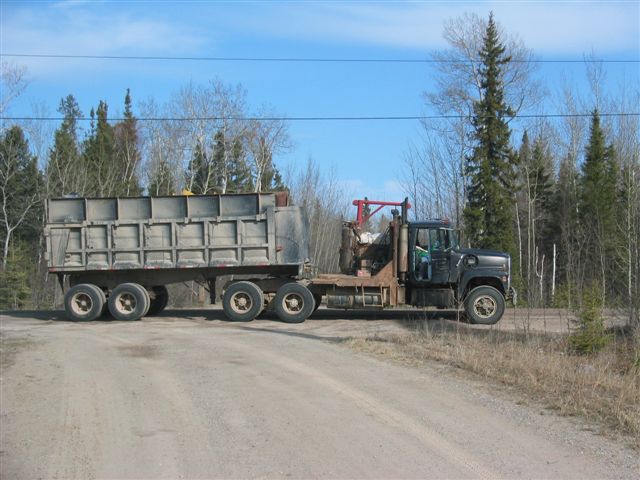 THE FORD SEMI HAULING BARRELS BACK TO THE "KINGDOM" MAY 2005
MORE TO COME