King of Obsolete's Ladies
Oh How They Teased
3rd in the KoO Book Series
March 2021
Finally after a long wait of over 10 years I will be releasing my 3rd book in the King of Obsolete Book Series. Since most of the stories were written 10 years ago and all involve the ladies in my life it figured it was only fitting that the book be called King of Obsolete's Ladies. Plus the fact that most of the stories were written while I was drinking professionally at the time makes for good writing with humour too. I was drinking enough to relax and enjoy which caused me to get engaged which costed me my beard. Not sure what I was thinking but the booze was good enough to take the pain away.
King of Obsolete's Ladies: Oh, How They Teased (King of Obsolete Series Book 3) - Kindle edition by Barnes, Joey. Health, Fitness & Dieting Kindle eBooks @ Amazon.com. (as of july 2021, the Ebook is only $2.99 usa money)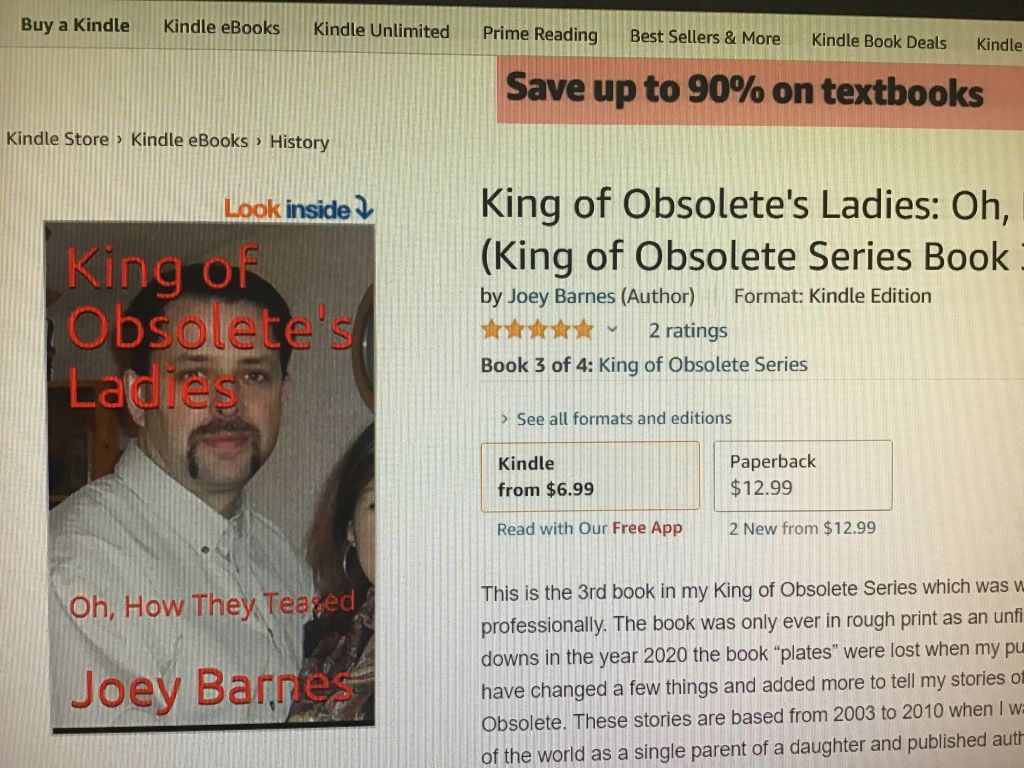 as of July 2021, i have never personally seen any of my books on amazon due to the covid 19 lock down rules and not being able to mail author's copies to northern canada.
Other Books Written By King of Obsolete
April 04 2021 -- Joey Barnes KoO Book Author Page