King of Obsolete Books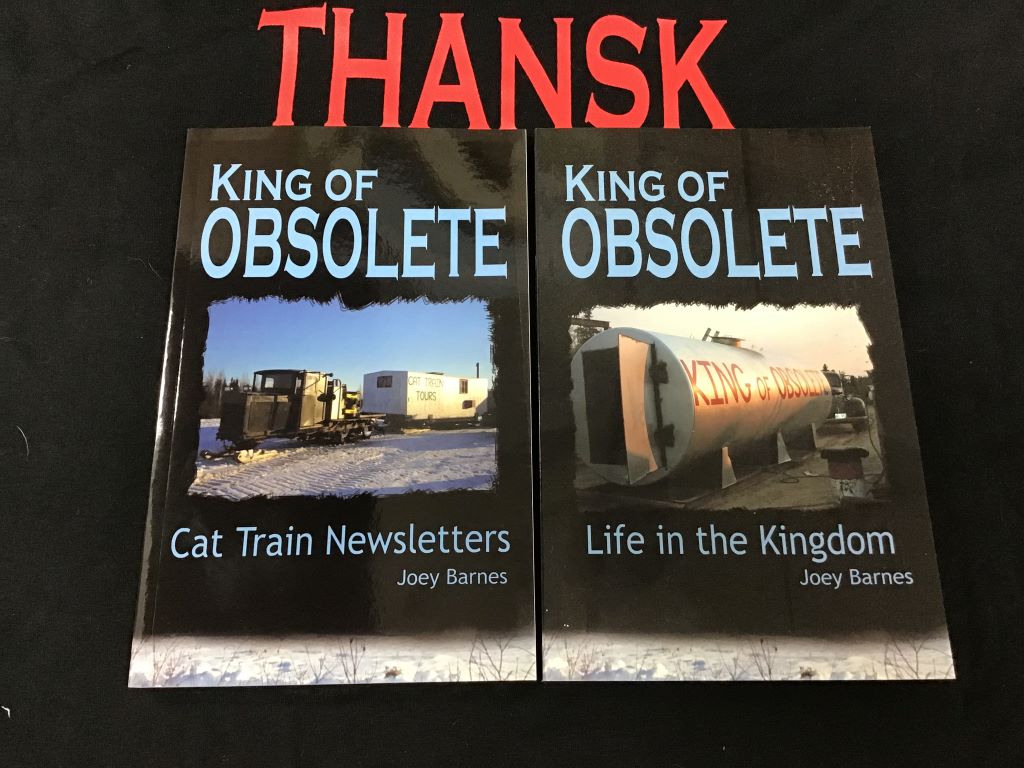 August 2020
my first book "Cat Train Newsletters" was published in 2006 then in 2008 my second book "Life in the Kingdom" was published. I have never sold out to the big companies that promise to market my books and make me rich and famous. I sign the books personally and mail them myself to make sure they arrive where they are suppose to. It is the little things that keep me selling these books.
I have to laugh because on a Google search for my books, i see used book stores selling my books for outrageous prices. I tell people to get a hold of me and we can figure out reasonable shipping costs for even around the world.
Discounted prices on the 2 book set as of Feb 18 2020
Canada -- 2 book set, signed and mailed is $40.00 cdn funds which can be paid by E transfer, Pay Pal or mailed personal cheque.
USA – 2 book set, signed and mailed through USPS is $40.00 usa funds which can be paid by Pay Pal or mailed personal cheque.
Mailing address ,,,,,,,,,,,,,,,, King of Obsolete Box 372 Lynn Lake Manitoba r0b 0w0
kingofobsolete@gmail.com
Mar 14 2021
well it only took about a month of research and the KoO Book Series is on amazon with new book covers and ISBN numbers. since the covid 19 lock downs closed my manitoba publishers i had to go with amazon which is working out well with Ebooks and cheap postage for the people buying my books. amazon prints the books in the countries they are purchased in.
KoO Book Series #1 Cat Train Newsletters first printed in 2006,,,, Cat Train Newsletters : Second Edition eBook: Barnes, Joey: Amazon.ca: Kindle Store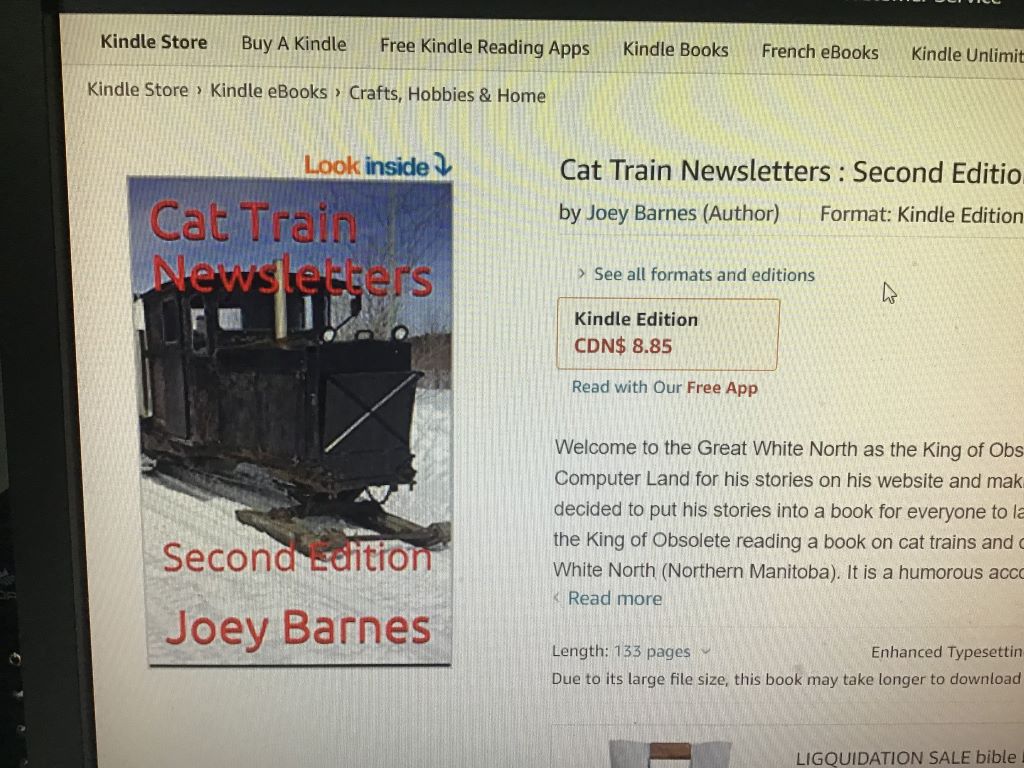 Book Series #2 Life in the Kingdom first printed in 2008 ,,,,Amazon.com: Life in the Kingdom: Second Edition (King of Obsolete Series Book 2) eBook: Barnes, Joey: Kindle Store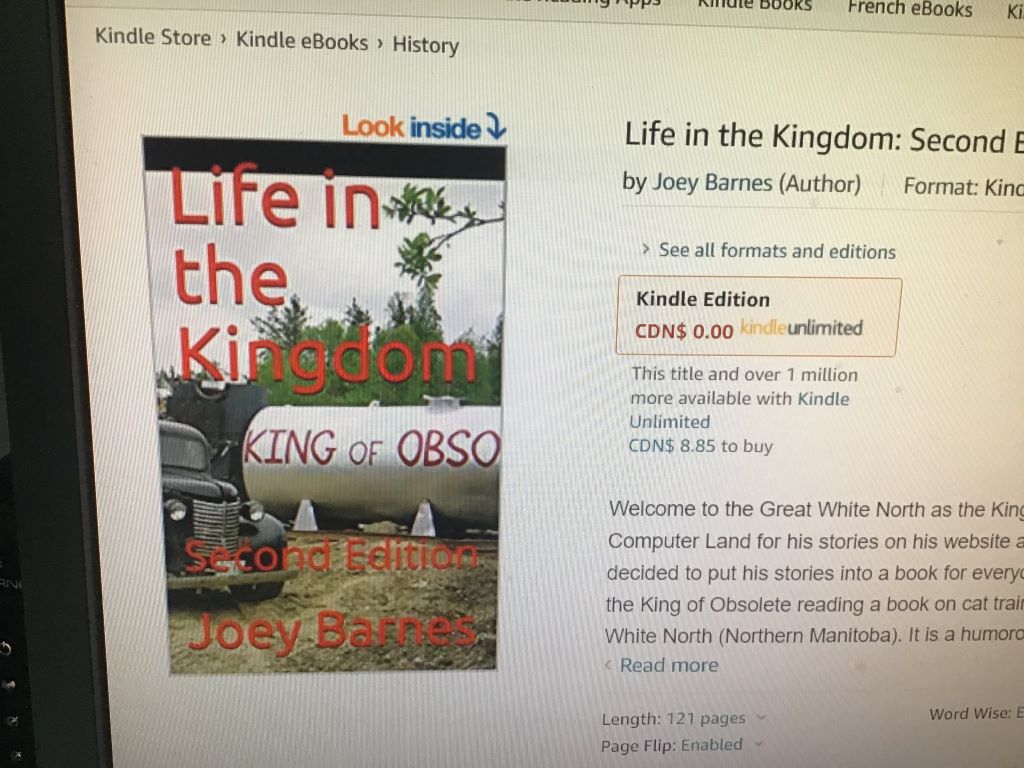 YouTube video on what is inside my books
April 04 2021 -- Joey Barnes KoO Book Author Page