NORTHERN BELLE 2007
JUNE 2007
"NORTHERN BELLE" GOT FLIPPED OVER SO SHE COULD GET HER BOTTOM RESKINNED.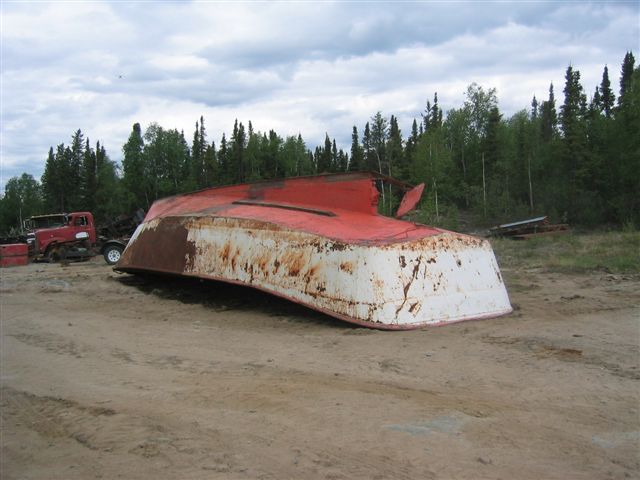 FIRST ALL THE OLD PAINT HAS TO BE BUFFED OFF AND ANY PIN HOLES WELDED UP.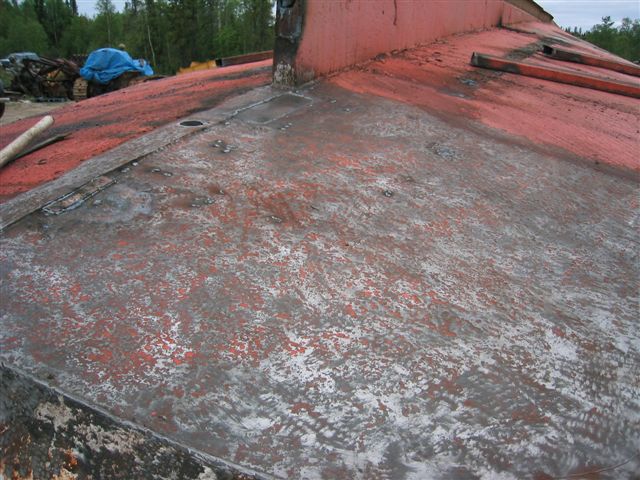 A NICE COAT OF PAINT BEFORE THE NEW SKIN OF STEEL IS WELDED ON.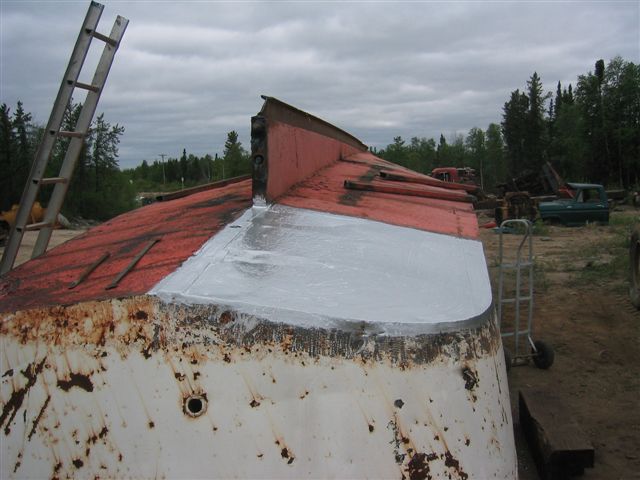 THE 922 CATERPILLAR LOADER WORKS GREAT FOR GETTING THE NEW SKIN TIGHT.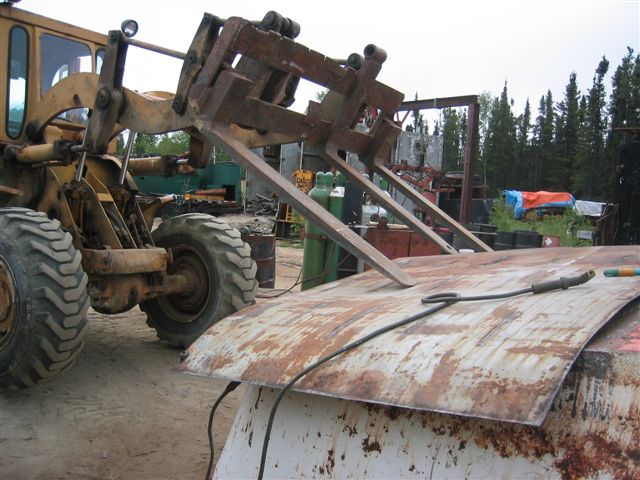 MORE TO COME