KING OF OBSOLETE'S ROYAL NAVY
SEPT 2006
SINCE I'M THE "KING OF OBSOLETE", IT IS ONLY FITTING THAT I WOULD OWN BOATS THAT ARE A LITTLE DIFFERENT. MY BOATS ARE MADE FROM SCRAP METAL IN THE GREAT WHITE NORTH AND ARE ONLY ONE OF KIND. THAT IS WHY WHEN YOU SEE THEM YOU THINK OF ME, LOL.
THE FIRST BOAT IS BUILT FROM A 3000 GALLON FUEL TANK AND TOOK 4 DAYS TO MAKE. WE CALL THIS BOAT THE RAMP BOAT BECAUSE OF IT'S RAMP ON THE FRONT.
TO SEE MORE ON THIS BOAT WITH THE BEAK CLICK ON.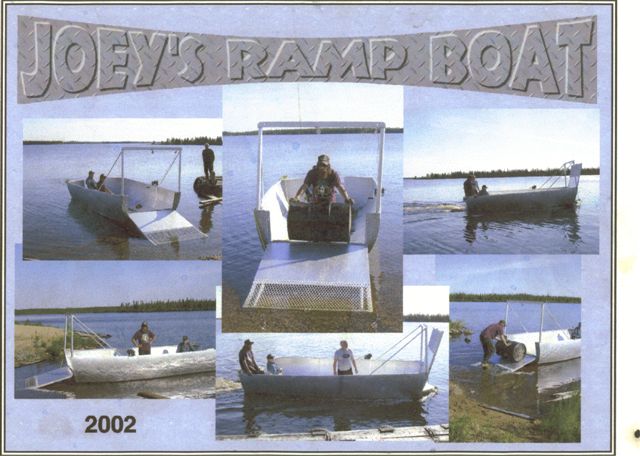 THE BIG PONTOON BOAT MADE FROM PROPANE WEINEY TANKS WHICH WERE TO BE USED TO SALVAGE CATS LOST IN THE LAKES FROM WINTER FREIGHTING. BUT I BOUGHT MY COMPUTER A YEAR AFTER I STARTED THE SALVAGE BOAT AND WHAT I FOUND OUT ON THE INTERNET WAS I BUILT A SUBMARINE. THE PEOPLE OF THE INTERNET TOLD ME TO REGROUP ON THE DESIGN OF THE BOAT BECAUSE ONCE A CAT WAS HOOKED TO IT, STRAIGHT TO THE BOTTOM IS WHERE IT WOULD BE GOING.
THIS BOAT HAS NOW HAD 6 WEEKS WORTH OF WELDING AND NOW BEING CALLED THE TOON BARGE SO CLICK ON AND SEE ALL THE WORK THAT HAS TAKEN PLACE.
(UPDATED JULY 9 2007)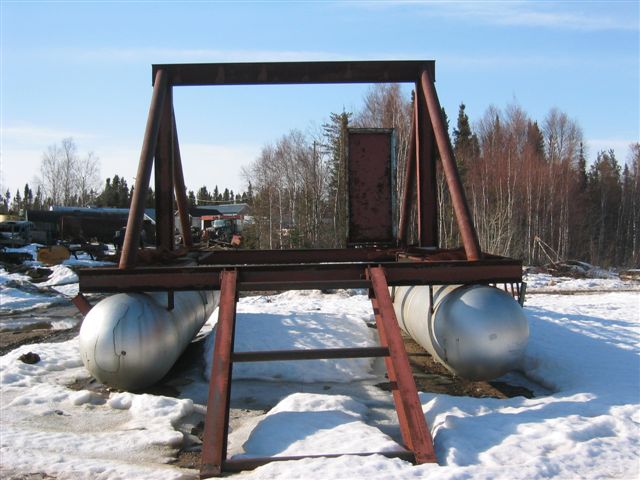 THIS BOAT IS WHAT I BOUGHT OVER THE PHONE BECAUSE I NEEDED A BOAT. I HOPE IT IS A GOOD DEAL OR MAYBE THAT IS WHY IT IS NOT IN WATER, LOL.
THE BOAT IS NOW IN THE "KINGDOM" AND HAS BEEN RENAMED NORTHERN BELLE
(UPDATED JULY 9 2007)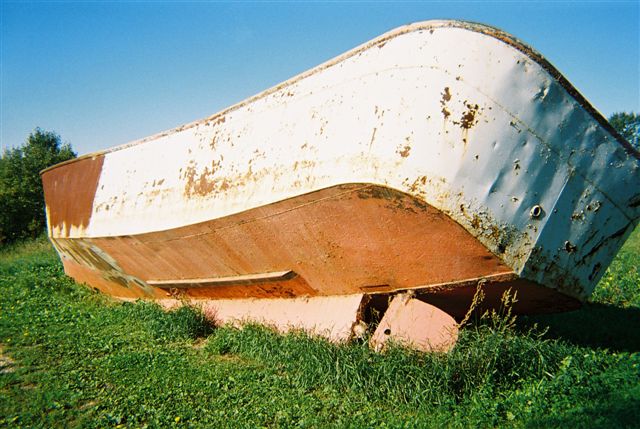 THANSK