CATERPILLAR D6 9U KNOWN AS "ROLLER-LESS"
AUGUST 2008
FOR THE FIRST TIME IN 22 YEARS "ROLLER-LESS" HAS RADIATOR AND GRILL MOUNTED BACK ON. IT WAS ONLY +31c WHEN I WAS WORKING IN MY LITTLE SHOP. GOOD THING WE ONLY GET 5 HOT DAYS A YEAR, LOL.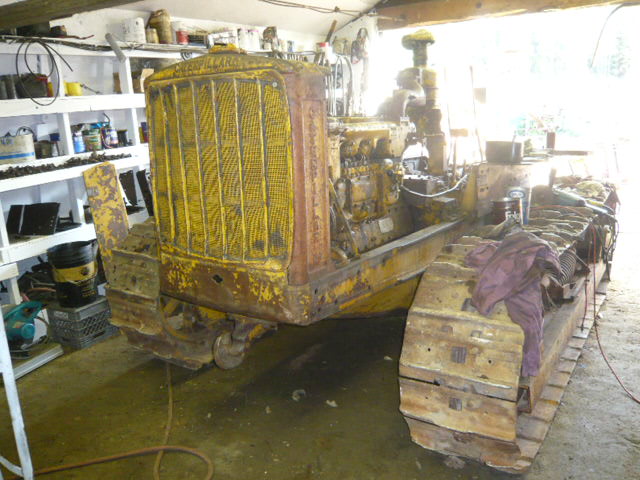 ONE OF THE UPGRADES I DO ON ALL MY CATS IS ADD THIS INLINE FUEL FILTER. IT KEEPS THE DIRT OUT OF THE FUEL TRANSFER PUMP. THE FILTER HAS A WATER SEPARATOR INCLUDED TOO. THE FUEL LINES ARE RECYCLED HYDRAULIC LINES. I USE WHAT I HAVE, LOL.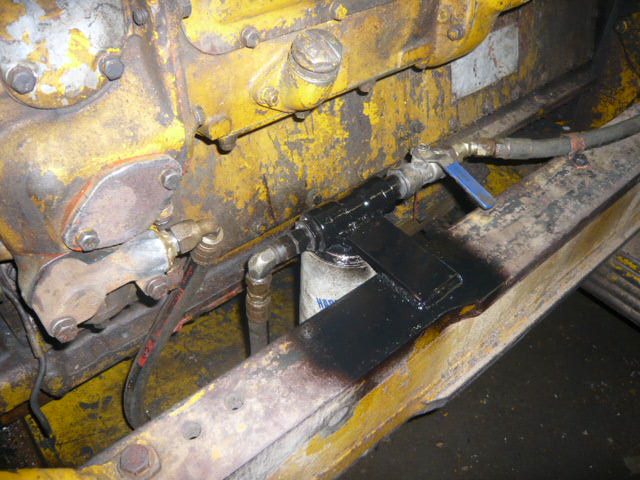 SINCE THE CAT IS OVER 60 YEARS OLD, I CUT SOME HOLES IN THE FUEL TANK AND PRESSURE WASHED ALL THE DIRT OUT. IT IS AMAZING WHAT YOU FIND IN THE FUEL TANKS.
"ROLLER-LESS" IS A WINTER FREIGHTING CAT AND WILL NEVER NEED AN OIL COOLER. YOU CAN'T BLOCK OFF THESE LINES TO THE OIL COOLER, THEY HAVE TO BE LOOPED TO KEEP THE OIL FILTER WORKING.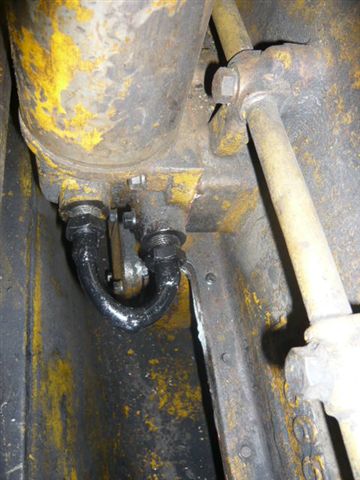 AUGUST 21, I HAVE GONE AS FAR AS I CAN GO ON "ROLLER-LESS" UNTIL THE MONEY TREE BLOSSOMS. SO HE HAD TO GO OUT SIDE TO MAKE ROOM FOR THE D7 4T KNOW AS "JACK".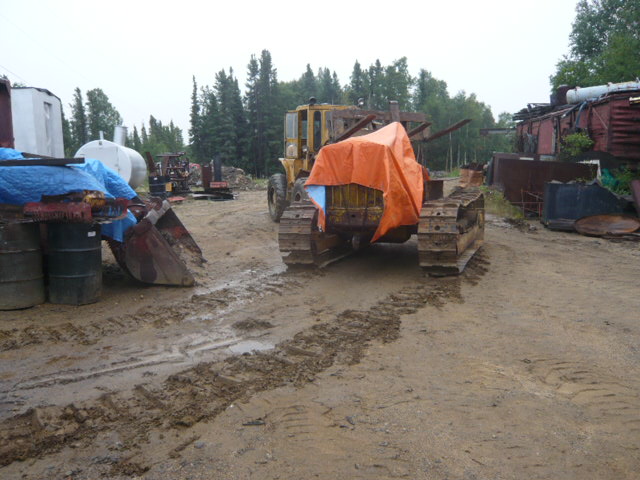 ELECTRIC START CONVERSION PAGE
FINAL REASSEMBLY OF "ROLLER-LESS"