D6 9U ELECTRIC START CONVERSION
AUGUST 2008
ON THIS PAGE OF MY WEBSITE www.kingofobsolete.ca I HAVE A PICTURE BY PICTURE DETAILS ON HOW TO DO THE ELECTRIC START CONVERSION ON A CATERPILLAR D6 9U. I DID MY OTHER D6 9U KNOWN AS "THE HOOD" A COUPLE OF YEARS AGO BUT DID NOT TAKE MANY PICTURES. SO ON MY D6 9U KNOWN AS "ROLLER-LESS" LOTS OF PICTURES WILL BE TAKEN PLUS A FEW TIPS AS I LEARN THEM.
BLOCK OFF PLATES FOR ITEMS REMOVED WITH PUP MOTOR
THE FIRST THING YOU WANT TO DO IS TAKE AN OLD FILE FOLDER AND USE IT TO MAKE TEMPLATES. IT IS EASY TO DO BY CUTTING A PIECE BIGGER THEN THE BLOCK OFF PLATE NEEDED. THEN USE THE BALL PART OF A SMALL BALL PEIN HAMMER TO TAP OUT THE BOLT HOLES FIRST. THEN WITH THE BOLTS IN THE HOLES TO KEEP THE TEMPLATE IN PLACE, TAP AROUND THE EDGE OF THE AREA WHERE THE BLOCK OFF PLATE HAS TO COVER. USE THE SCISSORS TO FINISH CUTTING OUT THE TEMP PLATE. MAKE SURE TO MARK WHERE IT CAME FROM. THEN CUT AND DRILL OUT THE TEMPLATE ON A PIECE OF STEEL.
THE BLOCK OFF PLATE FOR THE PUP MOTOR SHOULD BE DRILL OUT WITH A 1/2 INCH DRILL BIT. THERE ARE MANY DIFFERENT SIZE BOLTS AND STUDS AND THIS WILL HELP WITH ALIGNMENT. USE LOTS OF GASKET GOO TO SEAL UP THE BLOCK OFF PLATE.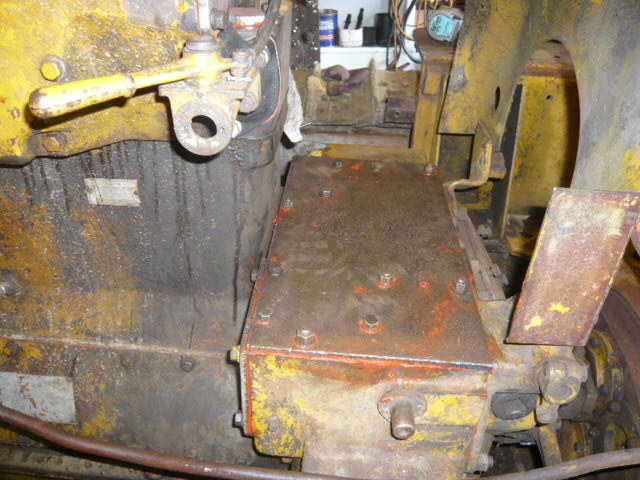 THE BLOCK OFF PLATE FOR THE PUP MOTOR ENGAGER LEVER HAS TO BE CUT PERFECT FOR IT TO FIT. IT MIGHT TAKE A FEW TEST FITS AND A LITTLE GRINDING.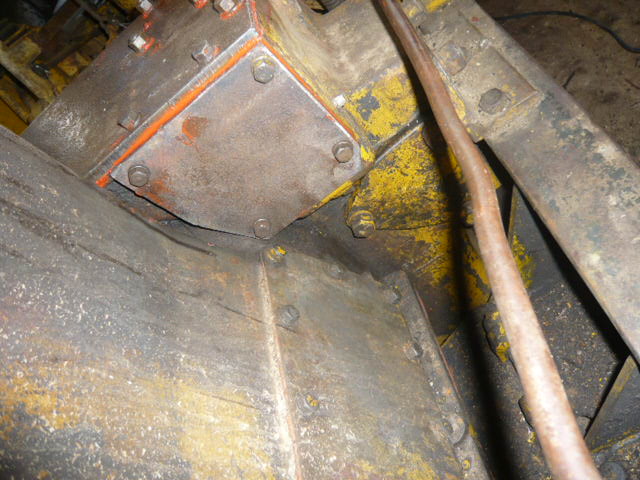 HERE IS A PICTURE OF THE PUP MOTOR EXHAUST AND THE COOLANT TUBE BLOCKED OFF. THE COOLANT TUBE (UNDER THE DECOMPRESSION LEVER) IS ANOTHER TIGHT ONE TO MAKE FIT.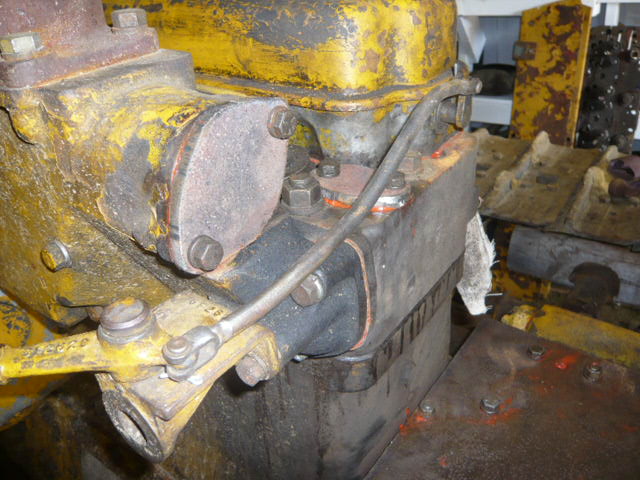 THE PUP MOTOR EXHAUST IS AN EASY ONE TO BLOCK OFF.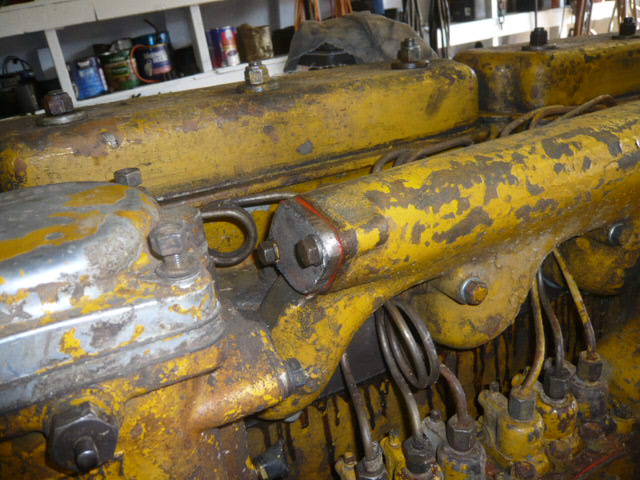 NOW THAT THE PUP MOTOR IS GONE, I HAD TO ADD THE BRACE TO SUPPORT THE AIR CLEANER.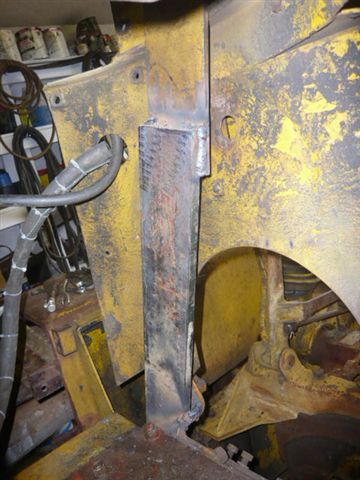 A QUICK WELD AND THE ANGLE IRONS ARE IN PLACE TO HOLD THE BATTERIES. I THEN DRILLED SOME HOLES IN THE PLYWOOD IN WHICH THE BATTERIES WILL SIT ON FOR THE BOLT HEADS.