BAD BUSINESS PAGE TWO
UPDATED APRIL 2007
AFTER 3 YEARS OF OWNERSHIP AND NUMEROUS HOURS OF WORK. THE TD-9 KNOWN AS "BAD BUSINESS" BECAME A TRUE WINTER FREIGHTING CAT WITH A WINDSHIELD AND A TAIL. THE START OF THE WINTER OF 2006 -2007 WAS A BAD ONE. THE SWAMPS WERE NOT FREEZING OVER AND "BAD BUSINESS" GOT HIS FIRST TASTE OF A SWAMP IN DECEMBER 2006 WHEN HE BROKE THROUGH THE CRUST AND GOT STUCK.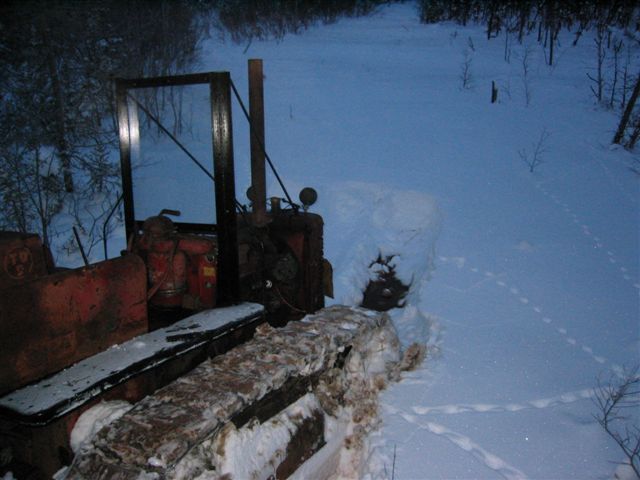 JUST AN HOUR BEFORE HE TASTED SWAMP FOR THE FIRST TIME, I HAD CUT HOLES IN HIS PADS TO KEEP THE TRACKS FROM JAMMING UP.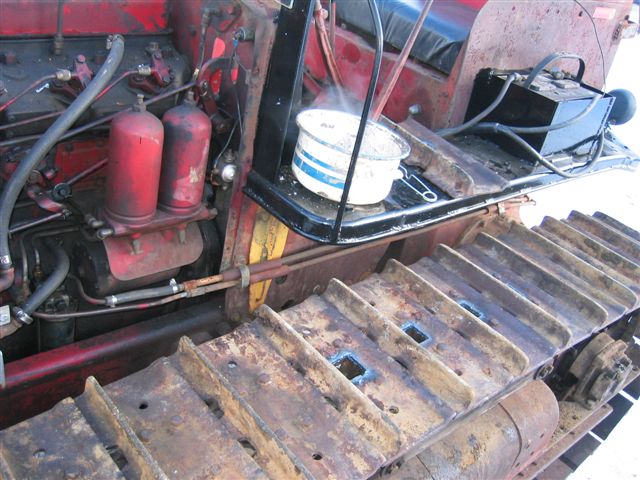 AFTER 3 MORE WEEKS OF WINTER, "BAD BUSINESS" DROVE ACROSS THE SWAMP BUT BROKE THROUGH ON THE FAR SIDE. HE WAS ABLE TO CLIMB UP ON TO GOOD GROUND FOR A PICTURE.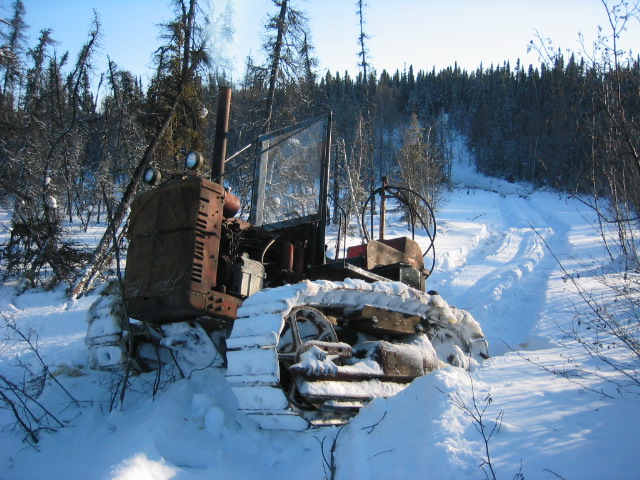 APRIL 2007 IS "BAD BUSINESS" FIRST REAL PAYING JOB AND XENA BOLTS ON THE GRILL GUARD TO PROTECT THE RADIATOR.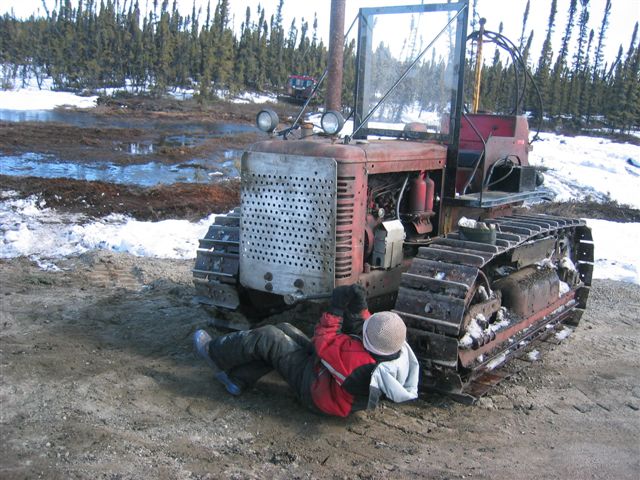 ONE OF THE FIRST THING "BAD BUSINESS" HAD TO DO WAS PULL $60,000.00 OUT OF A SOFT SPOT.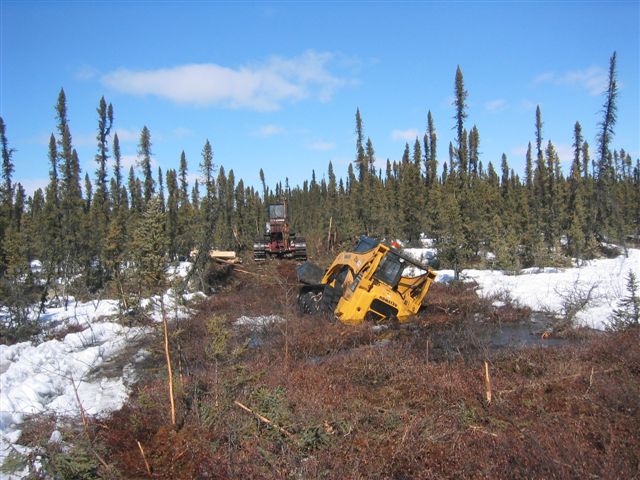 THEN WITH XENA AS A STICK SPOTTER WE MOVE THE DIAMOND DRILL TO THE NEXT HOLE.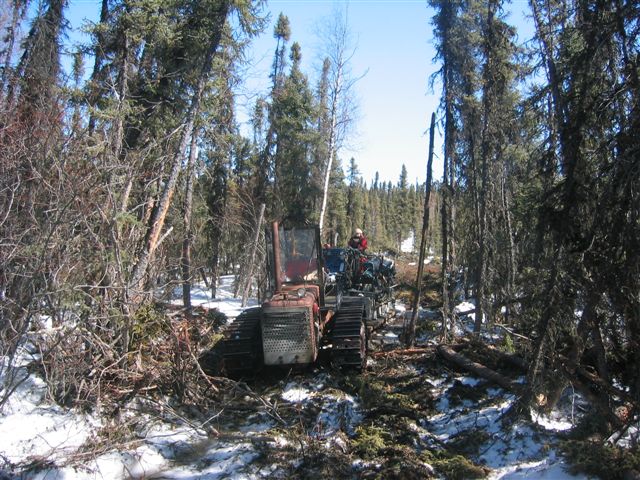 THE NEXT DAY OF WORK IN THE BUSH DIDN'T START OUT ALL THAT WELL. IT WAS BATH TIME FOR "BAD BUSINESS". LOL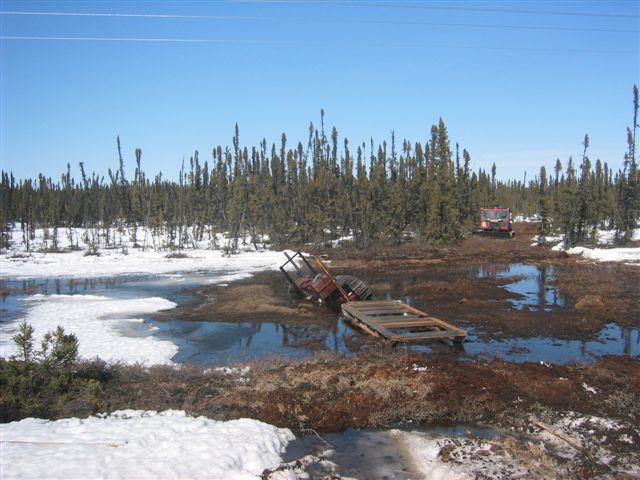 A 30 MINUTE BATH IS ALL THAT "BAD BUSINESS" NEED AND IT WAS OFF TO MOVE THE DIAMOND DRILL AGAIN.
UPDATE JANUARY 2009. AFTER WE FINISHED UP ON THIS DRILL PROJECT, "BAD BUSINESS" BECAME A 3 SEATER CAT.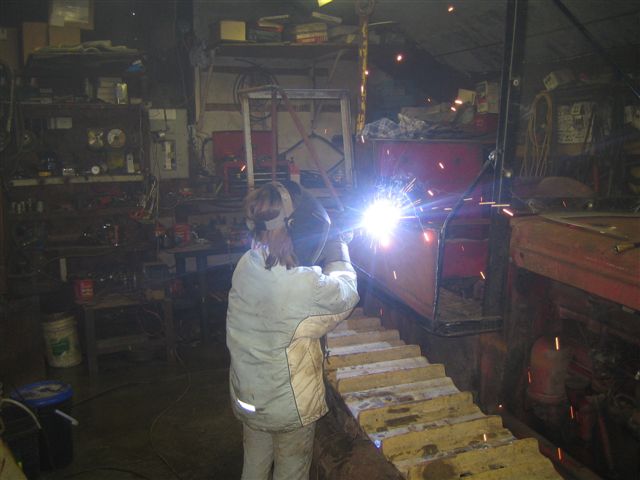 XENA HELPED ME ON THIS PROJECT WHICH WAS A GOOD LEARNING EXPERIENCE FOR HER.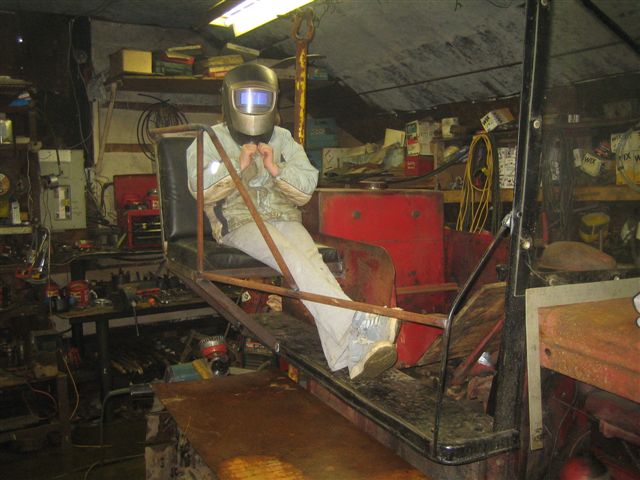 OF COURSE I USED RECYCLED STEEL TO MAKE THE SEATS.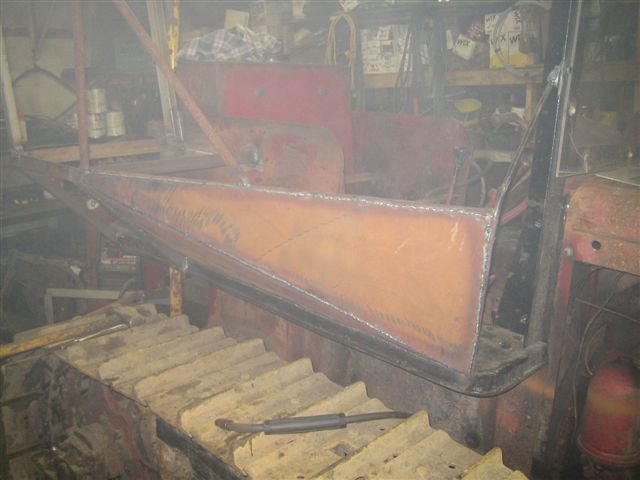 ONLY THE "KING'S" CAT WOULD LOOK LIKE THIS.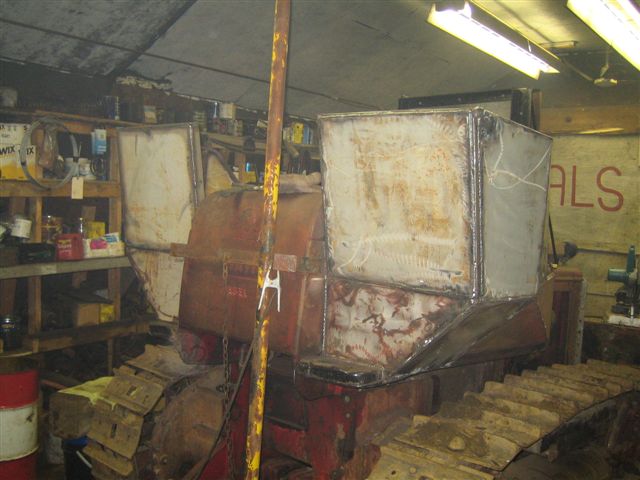 "BAD BUSINESS WAS VERY HANDY ON THE "RISK IT ALL TOUR" IN 2007.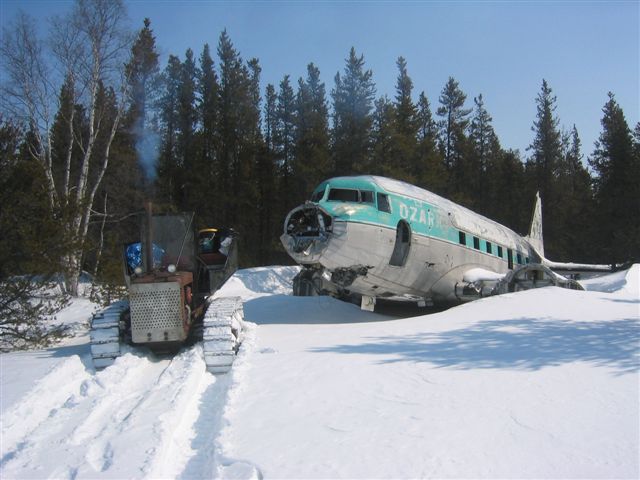 "BAD BUSINESS" ENJOY THE SNOW IN THE "KINGDOM" JANUARY 2009.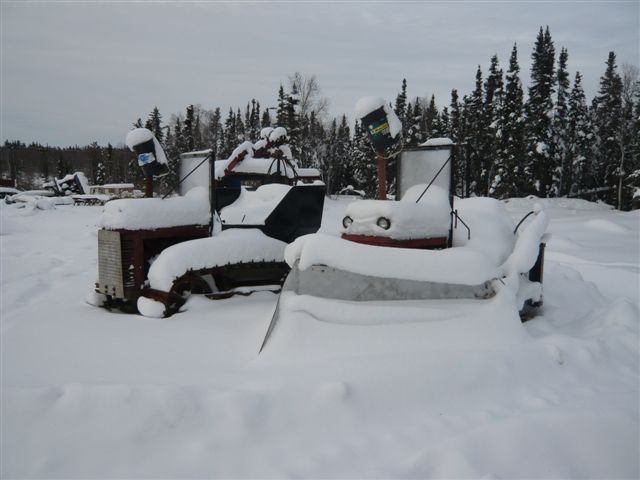 MORE TO COME