WINTER FREIGHTING CABOOSE
SEPT 2006
IN THE SUMMER OF 2006 WE DECIDED TO BUILD 2 CABOOSES FOR THE CAT TRAIN TOURS WHICH IS NO A BIG PROJECT EXCEPT ALL THE BUILDING MATERIALS HAD TO BE HAULED IN. THE PLYWOOD AND INSULATION CAME 1200 kms FROM THE SOUTH WHILE THE STRUCTUAL LUMBER CAME 800 kms FROM THE SOUTHWEST. IT TOOK CLOSE TO 3 MONTHS TO GET EVERYTHING HAULED IN AND THEN THE WEATHER HAD TO BE READY FOR A BUILDING BEE. ONCE WE STARTED BUILDING WE COULD NOT STOP IN FEAR OF THE RAINY SEASON THAT THE GREAT WHITE NORTH IS FAMOUS FOR. SO IT WAS A TOUGH 6 DAYS OF NON STOP BUILDING AND WE WERE ABLE TO GET IT DONE AND PAINTED BEFORE THE RAINS CAME.
WE STARTED WITH THE FLOOR AND LOTS OF INSULATION, PLASTIC AND CAULKING SO THE GUESTS SHOULD BE COMFORTABLE.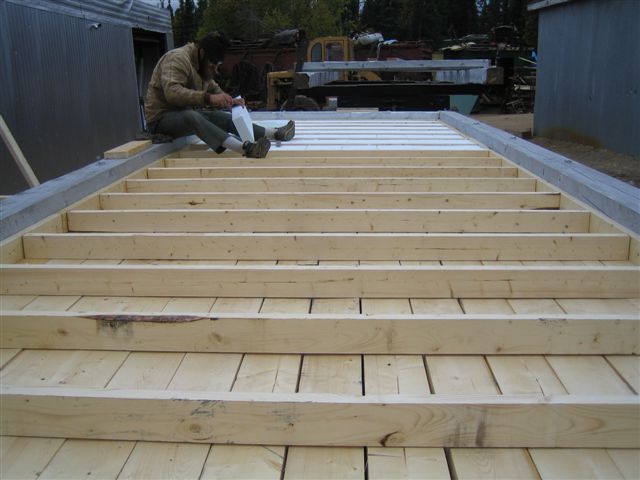 (note the 2x6 boards to keep trees from poking through the floor when on the cat train trails)
WE USED HEAVY PLASTIC AND TONGUE AND GROOVE PLYWOOD FOR A STRONG FLOOR AND GOOD WEATHER SEAL.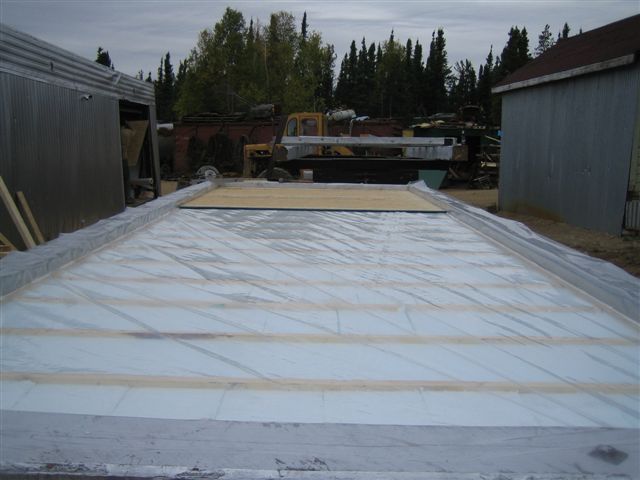 ONE CABOOSE FLOOR DONE AND THE OTHER CABOOSE STILL ON THE SLEIGH TABLE, MAKES THE "KINGDOM" LOOK BUSY.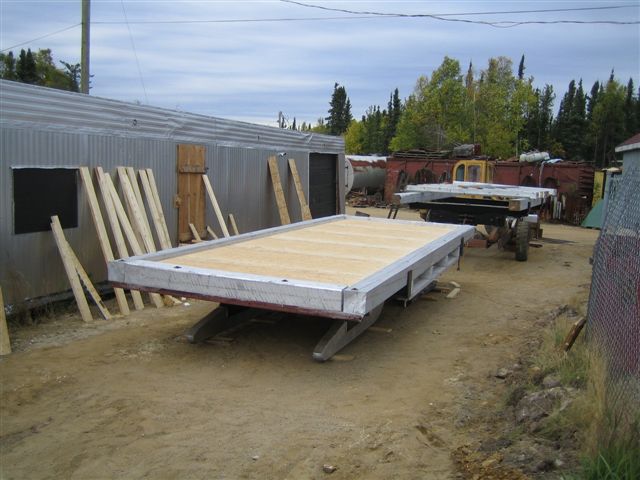 NOW FOR THE WALLS, 1.5 OF INSULATION PLUS WHAT IS GOING TO BE IN THE WALLS SHOULD MAKE IT TOASTY FOR THE GUESTS.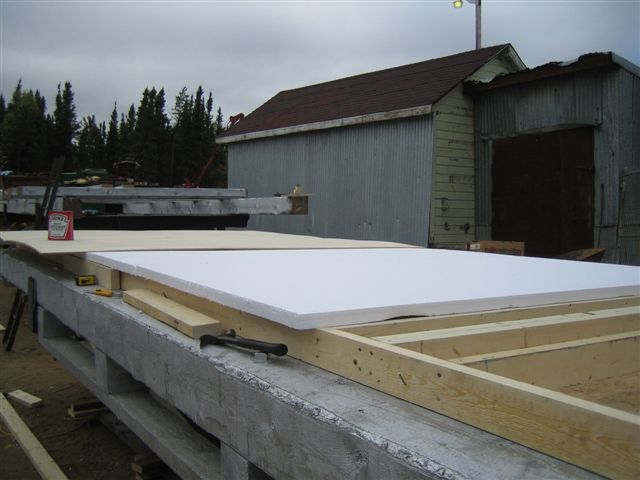 AFTER THE HEAVY LIFTING OF THE WALLS, BUDDY MARK WAS CAMERA SKY, LOL.
WITH THE SIDE WALLS UP, THE END WALLS ARE MADE IN PLACE SO THEY FIT.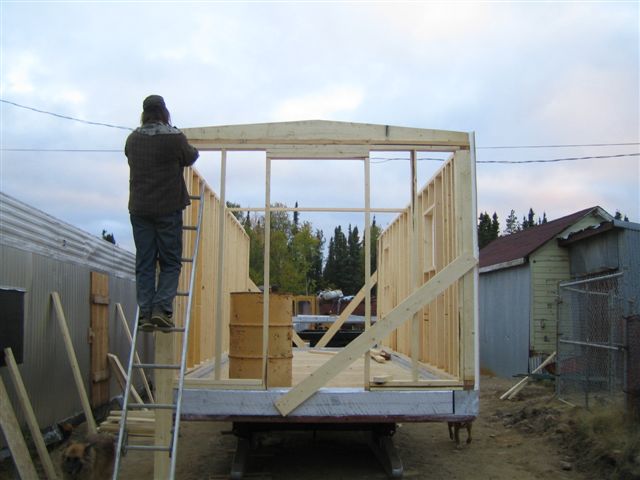 THE ROOF IS ONLY A DAY JOB WITH CUTTING THE RAFTERS OUT OF 2X8 BOARDS.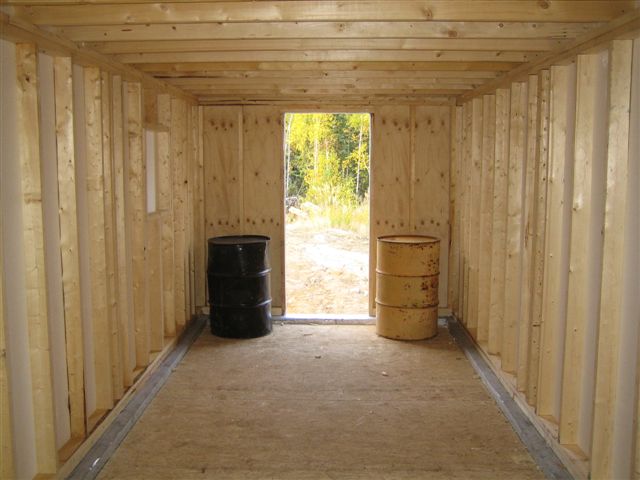 THE 2 CABOOSES PAINTED UP AND READY FOR THE FIRST SNOW FALL WHEN I HOPE TO BE ABLE TO WORK INSIDE TO COMPLETE THE FINISHING TOUCHES.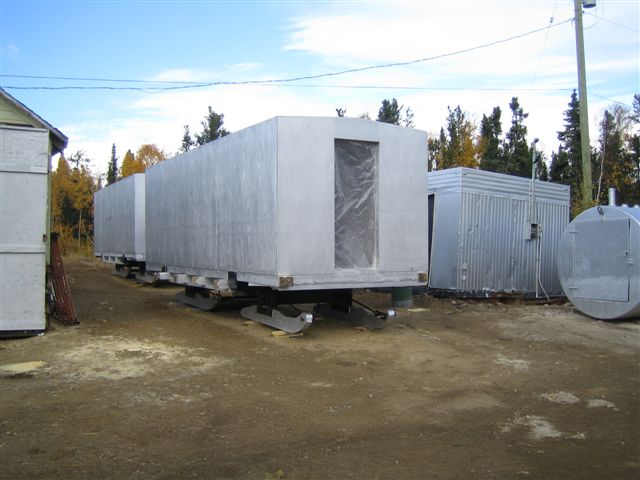 THANSK