VULCAN SLEIGH DESIGN
THE VULCAN SLEIGH DESIGNS WERE NOT VERY COMMON AND ALSO A VERY POOR CASTING. THE SADDLES ARE A NIGHTMARE TO MOUNT ON THE ALL STEEL SKINNY SKIS I MAKE. THANSK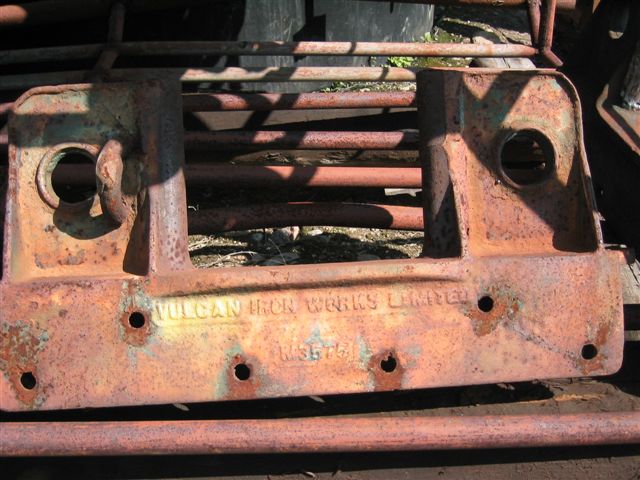 MAY 2005
AFTER DAYS OF UN-SEASONAL RAIN, I HAVE COMPLETED 4 VULCAN SKIS WHICH ARE TO BE USED ON THE WATER CABOOSE FOR THE CAT TRAIN TOURS. THE BUNKS WILL BE BUILT LATER AND I'LL POST PICTURES OF THEM WHEN COMPLETED.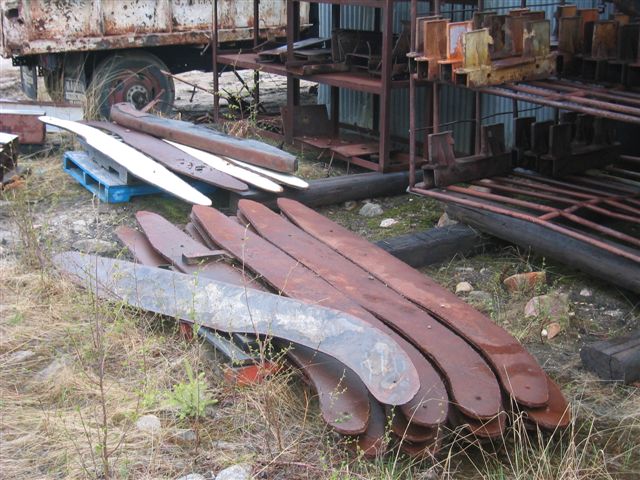 FIRST YOU START WITH THE 2 PANELS WHICH I CUT OUT OF SCRAP FUEL TANKS ALMOST 8 YEARS AGO. REMEMBER I WAS THINKING AHEAD ON THIS DREAM OF MINE.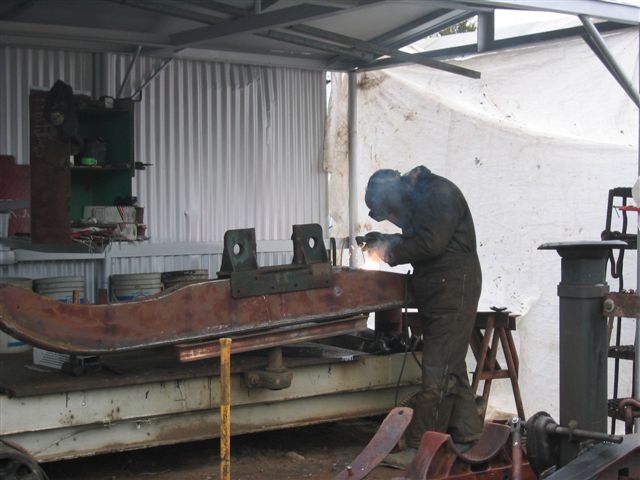 THEN THE PANELS ARE WELDED TO THE SADDLE, MUST HAVE EXTRA LONG WELDING RODS TO GET INSIDE THE SKI FOR THE STRENGTH NEEDED FOR COLD NORTH WINTERS. PLUS ALL THE ROCKS AND TREES IT WILL BOUNCE OFF OF TOO.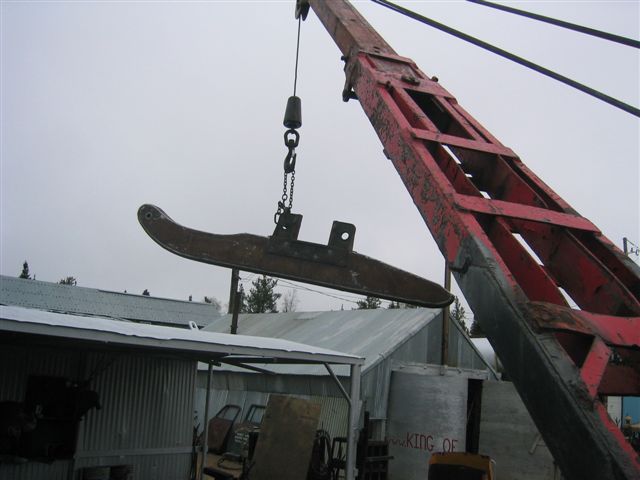 THE LAST OF THE 4 VULCAN SKIS AND I VOW NEVER TO MAKE A SKI WITH THAT SADDLE AGAIN. TOO MUCH WORK AND FITTING BECAUSE OF THE POOR CASTING.
UPDATE AUGUST 2006
WE HAVE BEEN BUILDING THE VULCAN SLEIGH TO BE THE WATER CABOOSE ON THE CAT TRAIN TOURS SO HERE ARE SOME PICTURES OF THIS SUMMERS FUN.
AFTER NUMEROUS RAINY DAYS I WAS ABLE TO BUILD THE BUNKS FOR THE SLEIGH IN MY LITTLE SHOP AND THEN SET THEM UP IN THE SLEIGH TABLE. (IT IS NOT A WAGON OR A TRAILER BUT A TABLE FOR BUILDING THE SLEIGHS IN THE FINAL STAGES.)
NEXT, I STRAIGHTENED OUT ALL THE RODS FOR THE CROSS CHAINS. SINCE YOU CAN'T BUY THEM ANY MORE, IT IS EASIER TO REUSE THE OLD ONES FROM THE WOODEN SLEIGHS.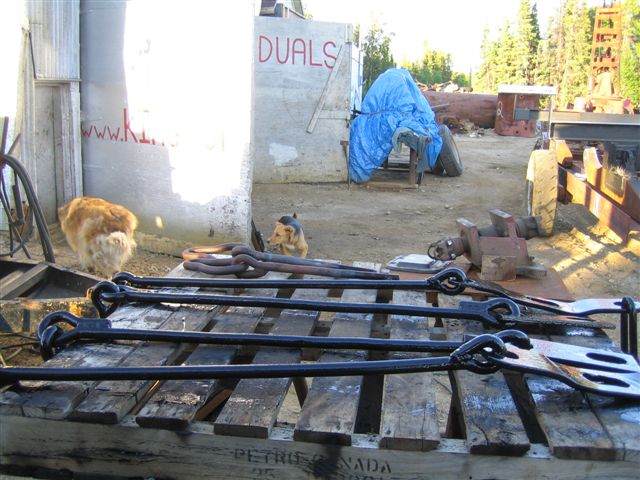 IT TAKES ABOUT A DAY TO INSTALL AND ADJUST THE CROSS CHAINS ON A SLEIGH. THAT IS WHY THE SLEIGH TABLE IS SO IMPORTANT.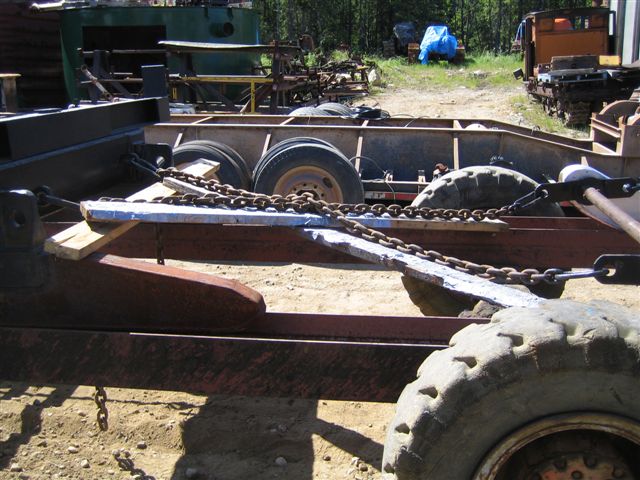 WITH THE NEW TIMBERS THAT WERE CUSTOM CUT FOR US. THE VULCAN SLEIGH IS STARTING TO LOOK LIKE A SLEIGH.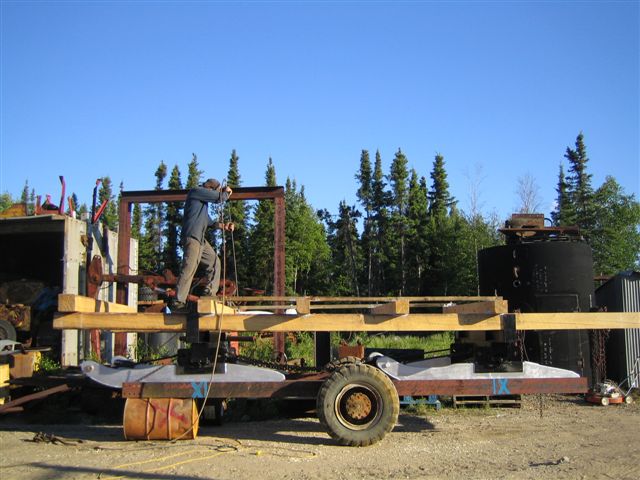 THE RED CRANE CAT CAME IN HANDY TO LIFT THE PAINTED TIMBERS BACK IN TO PLACE ON THE VULCAN SLEIGH.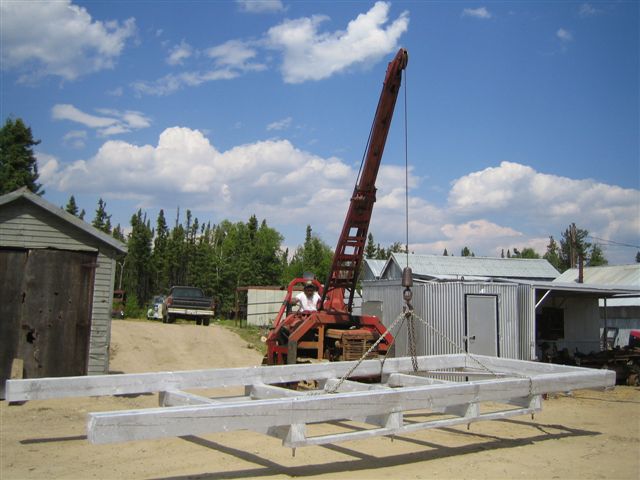 FINISHED VULCAN SLEIGH THAT NOW JUST NEEDS WALLS TO MAKE IT A COMPLETED CABOOSE.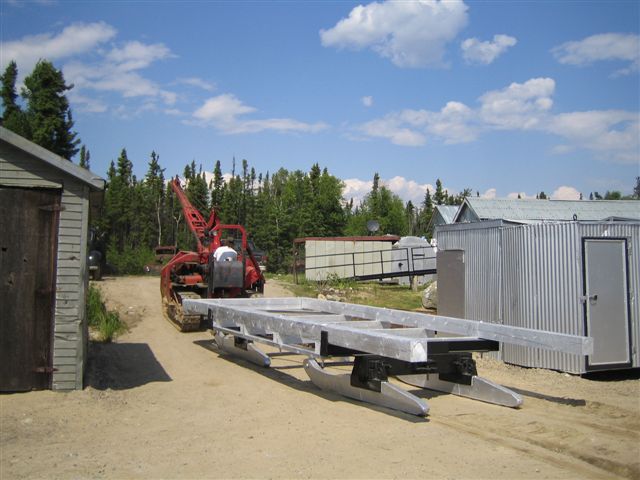 THANSK
MORE TO COME