1976 AM General M816 Wrecker
Feb 2020
the Green Toy is the name given to the 1976 AM General M816 Wrecker the day it arrived in the Kingdom on May 2018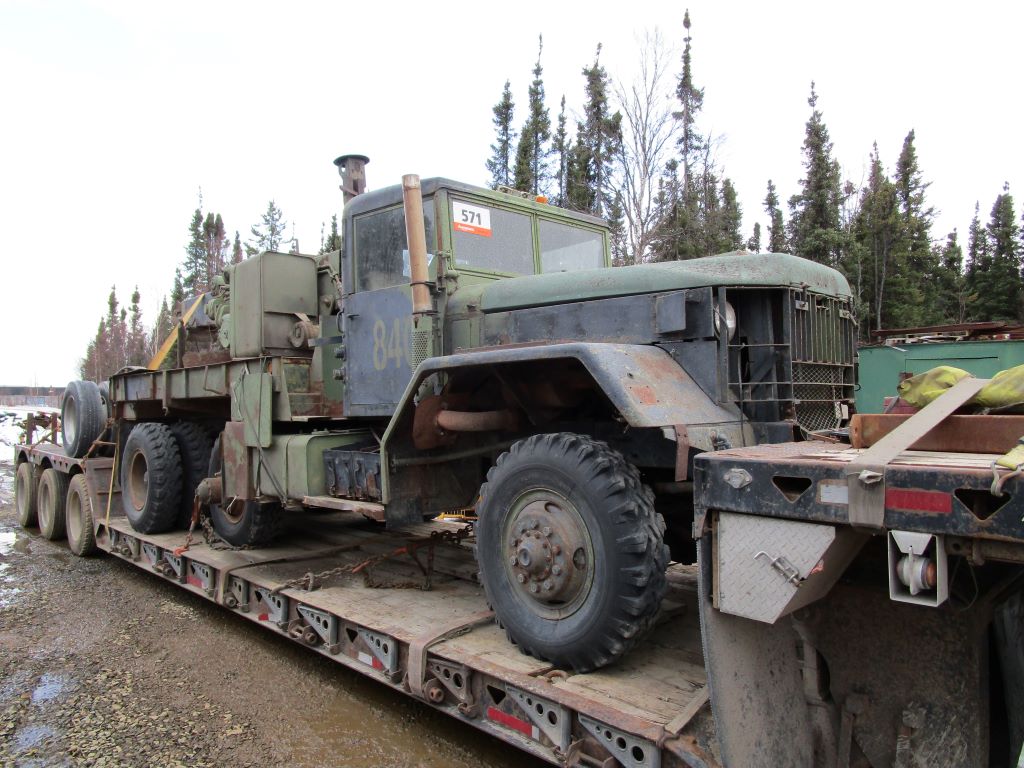 the truck was abused during Hollywood filming and was in rough shape.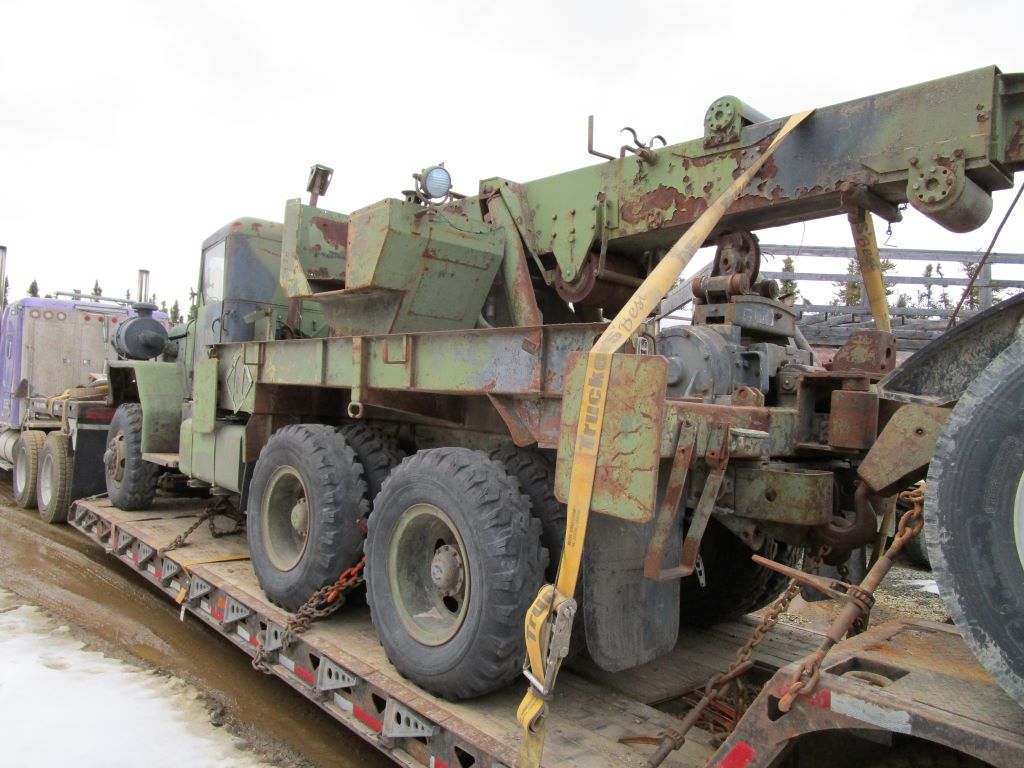 when anything comes from the south it must be loaded with supplies.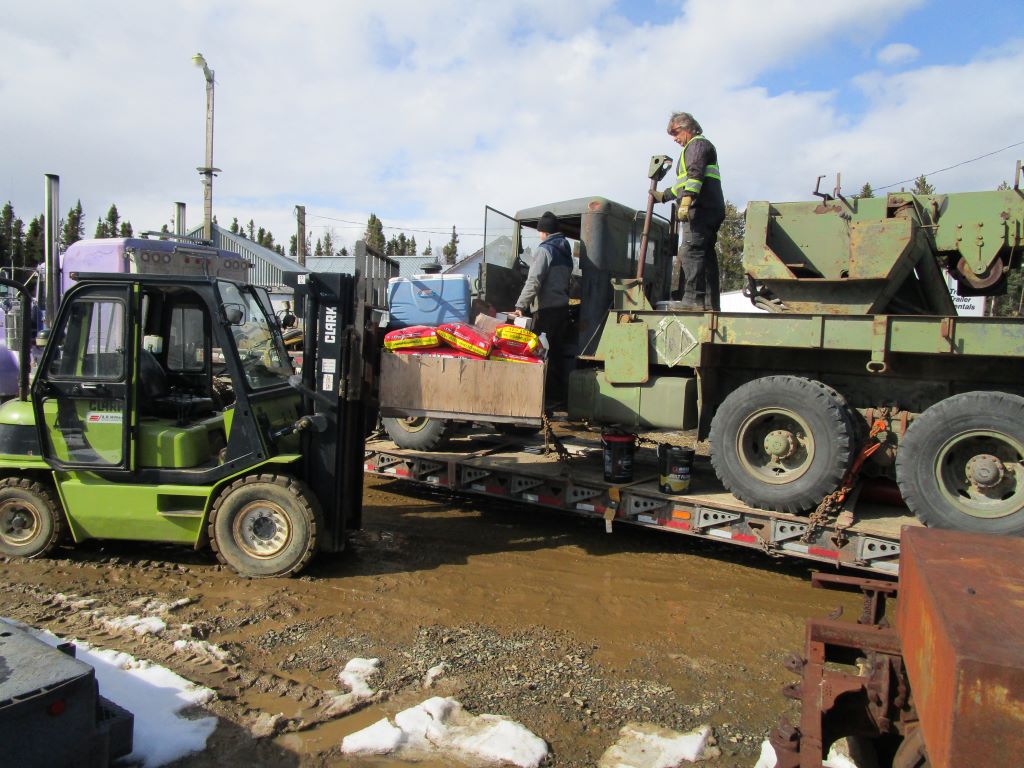 the first thing to do is strip it down and keep the good stuff.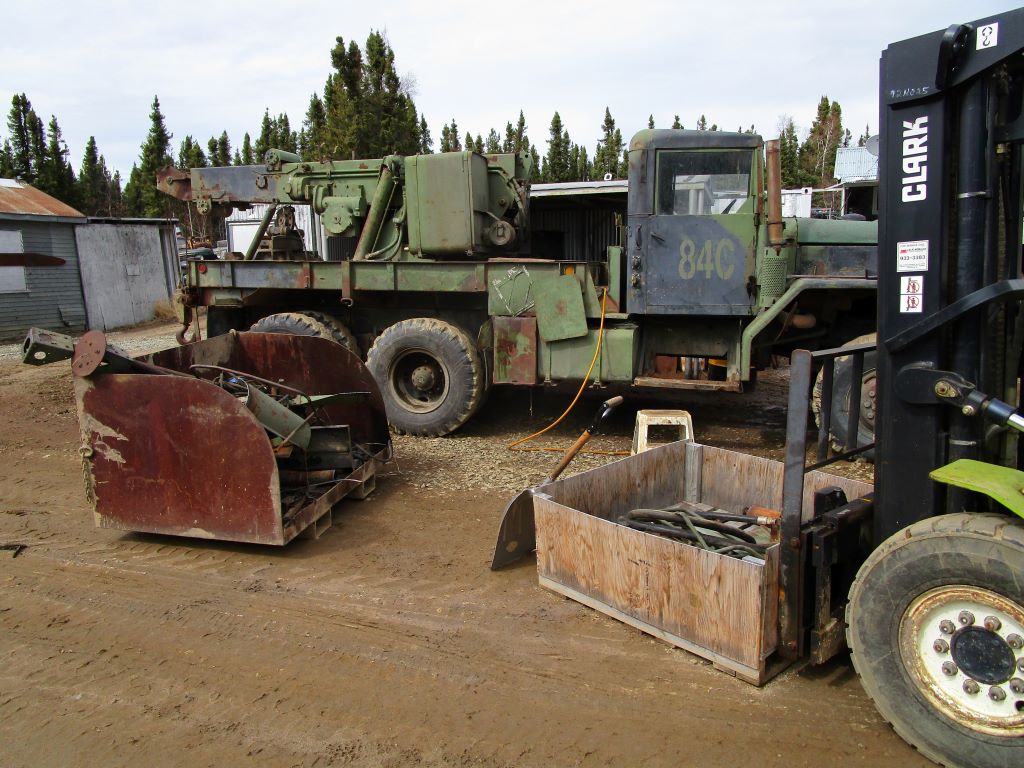 the cab was pretty stripped but that means it is easier to start over.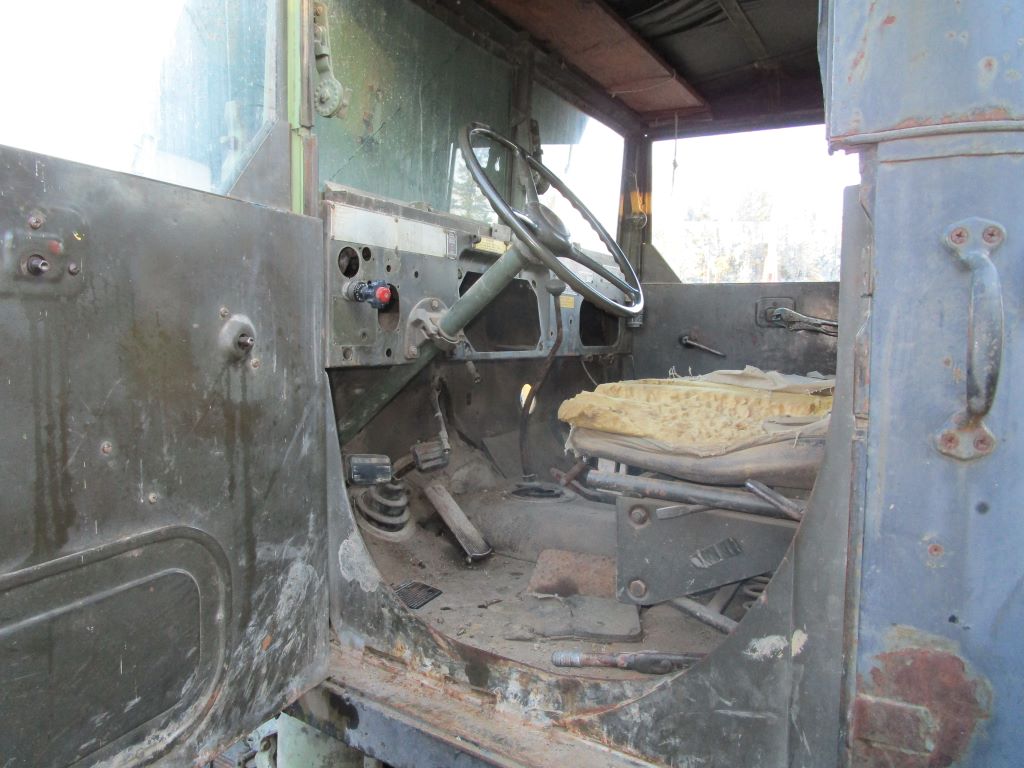 we popped the front fenders off to make it easier to work on the 855 cummins motor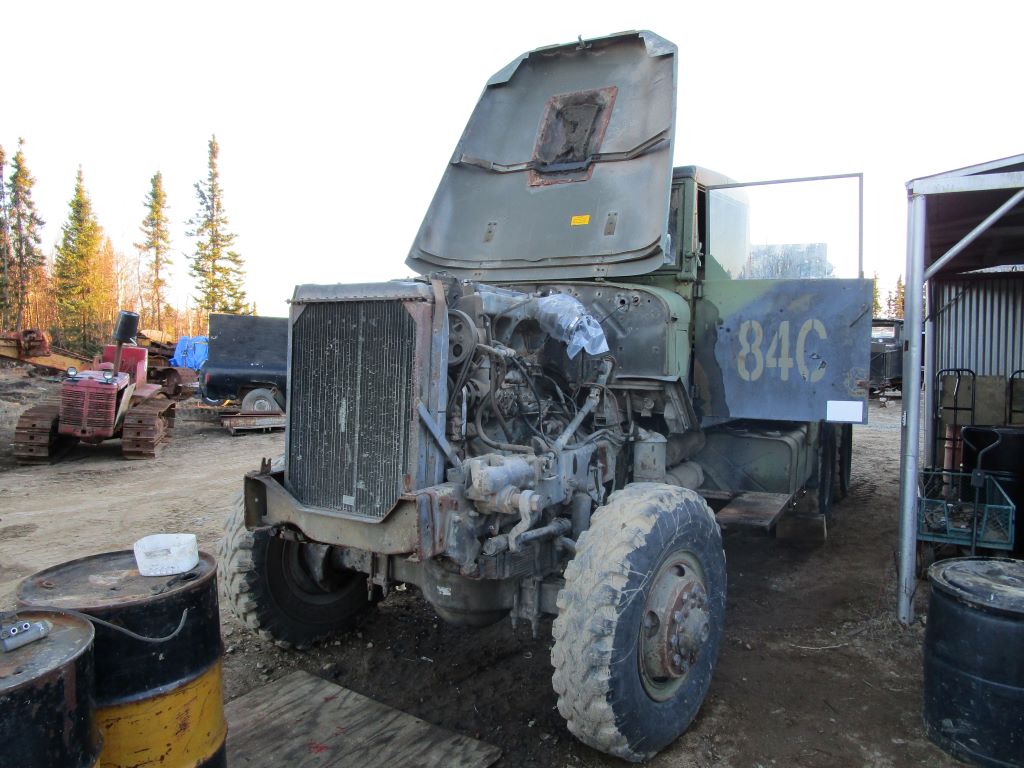 the first test drive in the Kingdom with no brakes but fear and common sense did not hold us back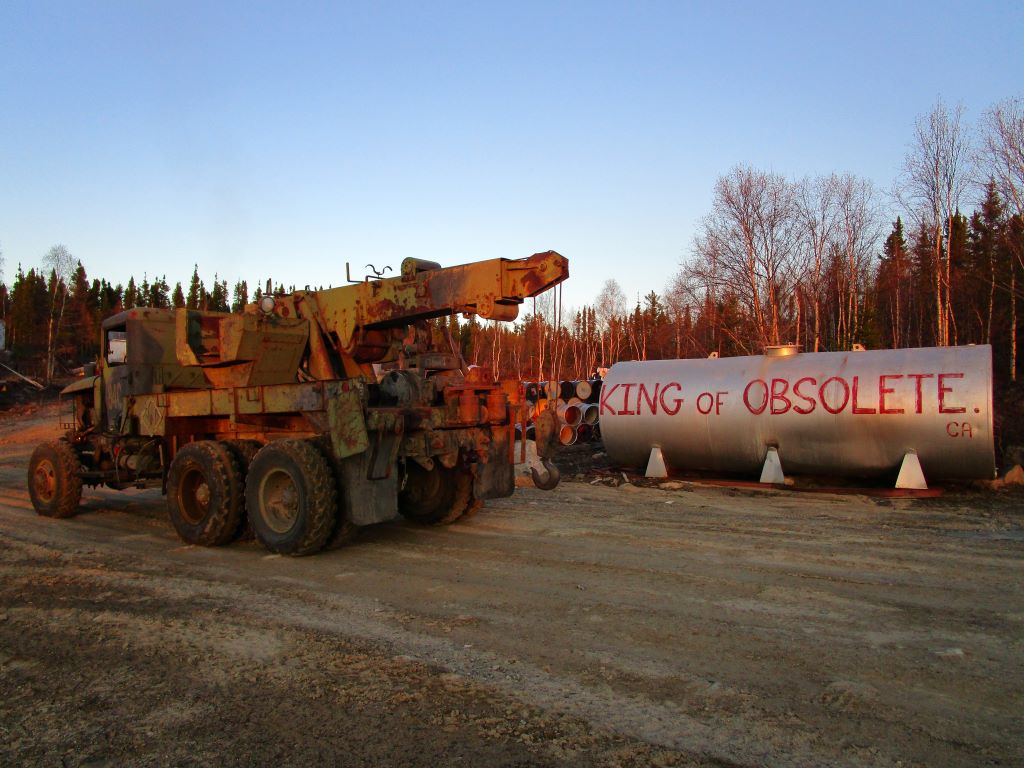 the first test lift with the boom as we learn and figure it out.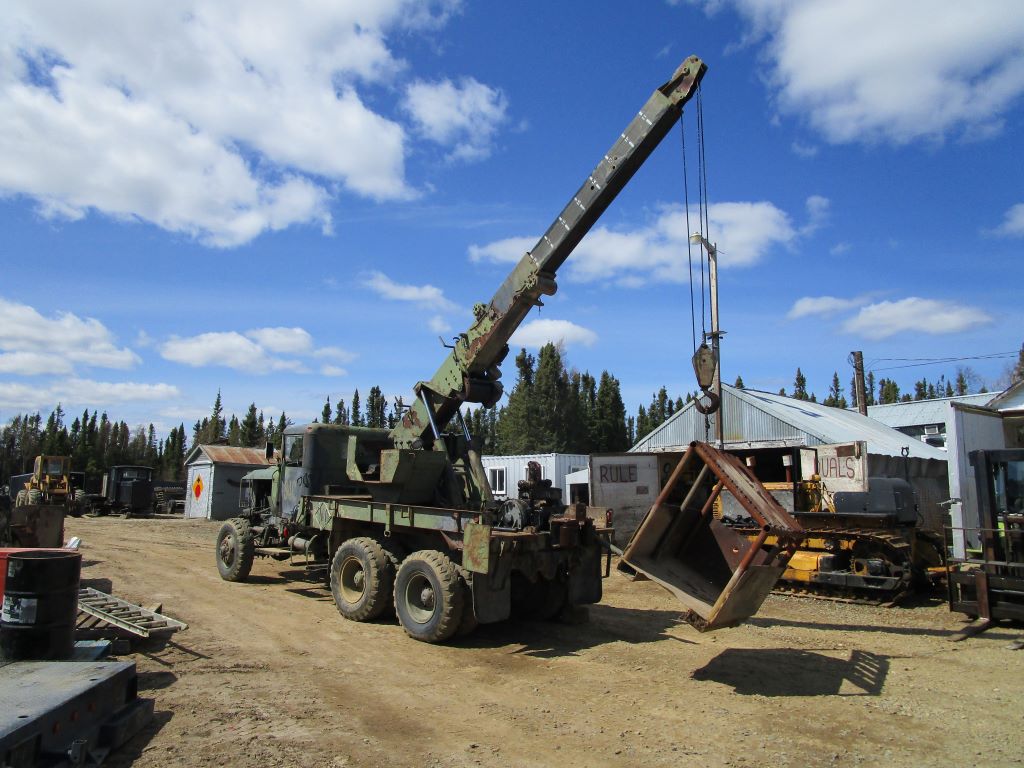 the fuel tanks cleaned and ready to go back on the Green Toy with a few improvements too.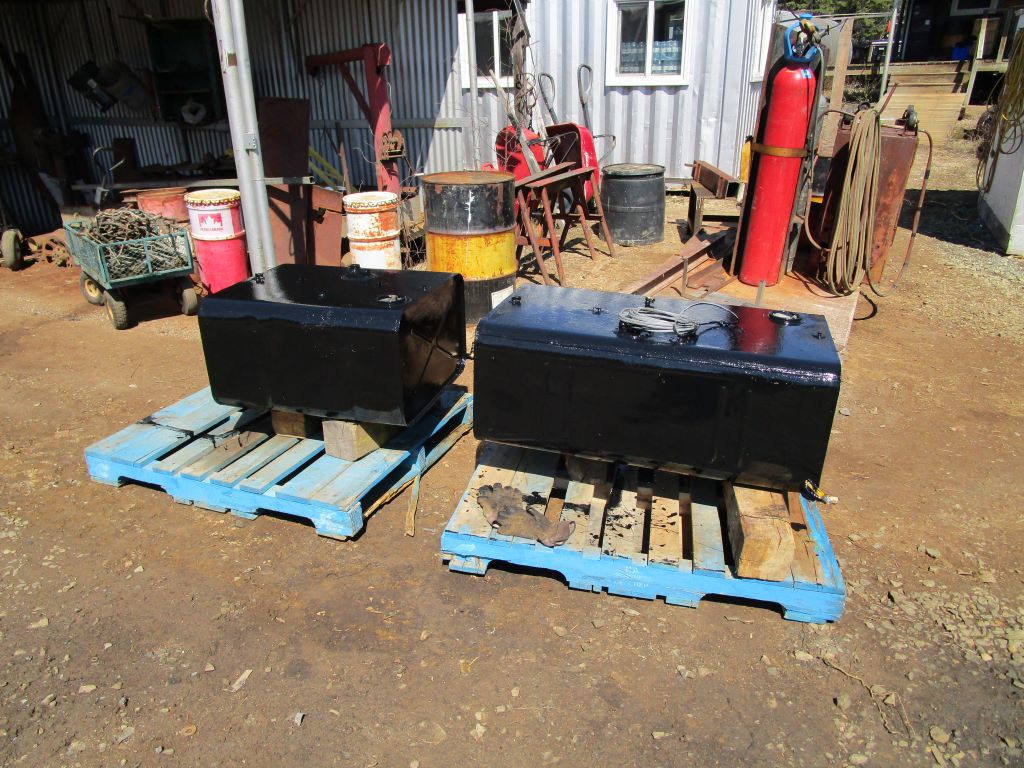 the out rigger legs for the wrecker would not slide out but the mini Hoe made them slide.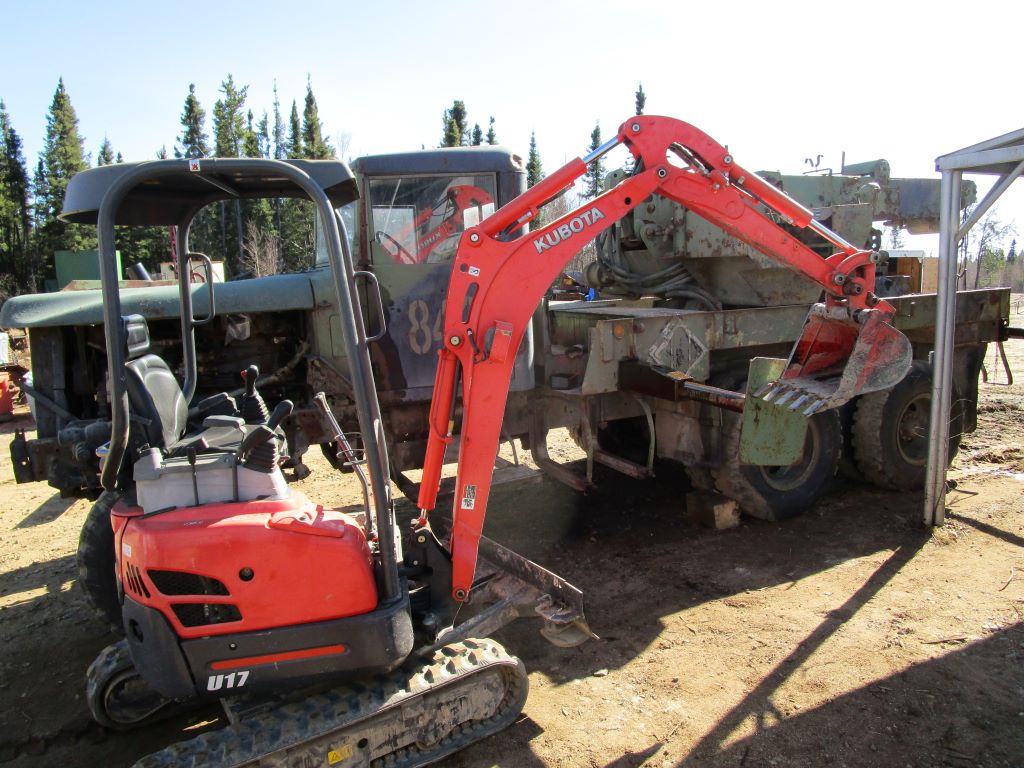 the first big lift was flipping the muskeg buggie over. had to be really carefull due to no out riggers.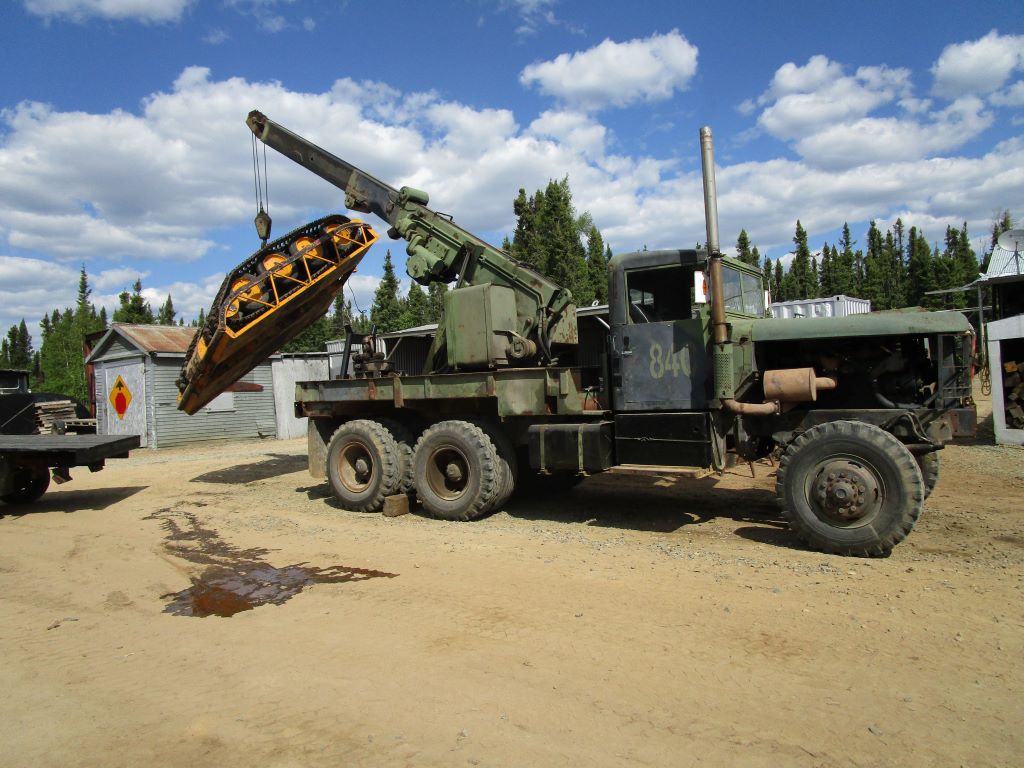 lifting the vee plow was easy.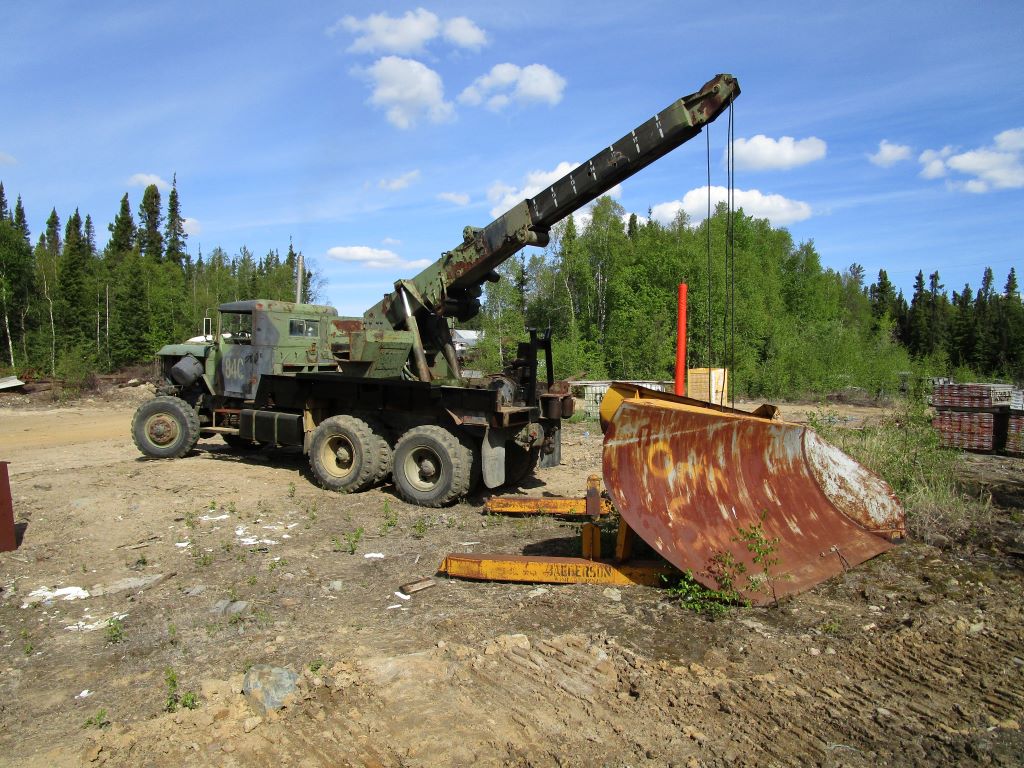 over the summer the new parts arrived and improved the Green Toy.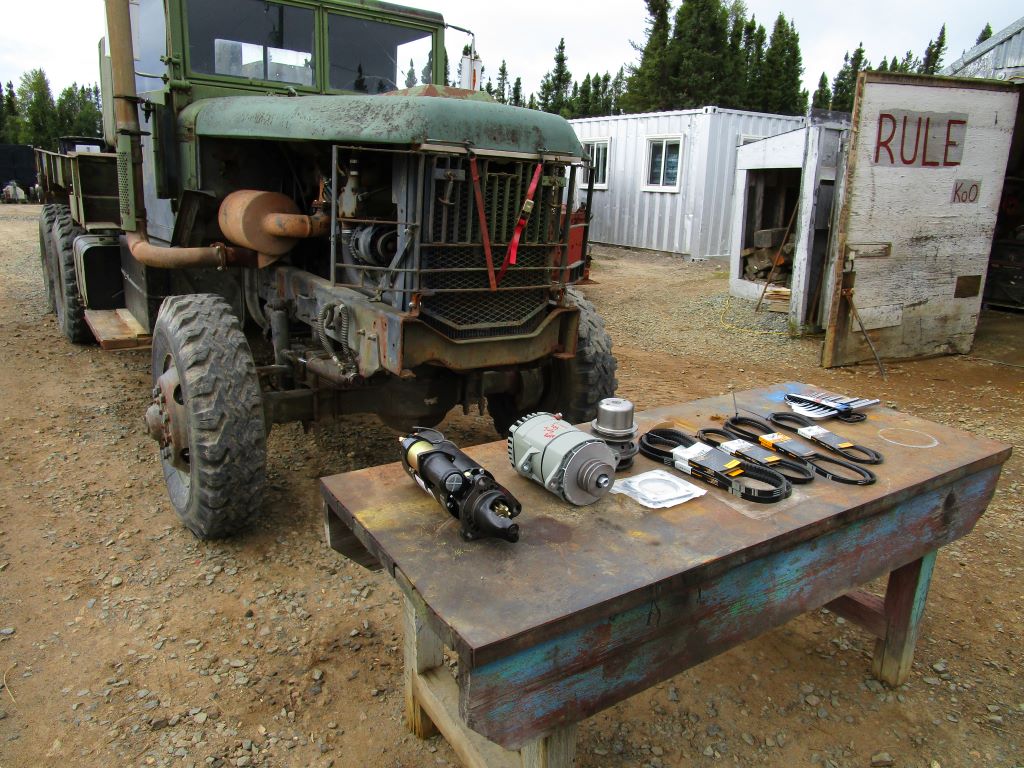 the tank shed needed to be moved so the Green Toy had no problem.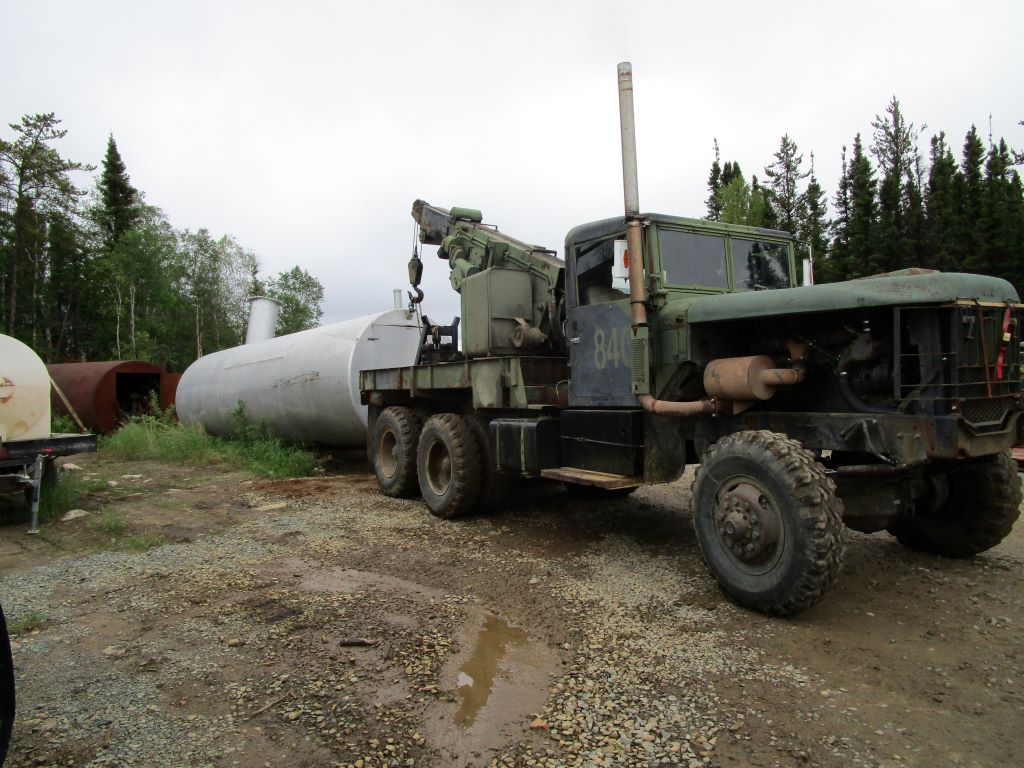 the Green Toy got the tank shed where it needed to be.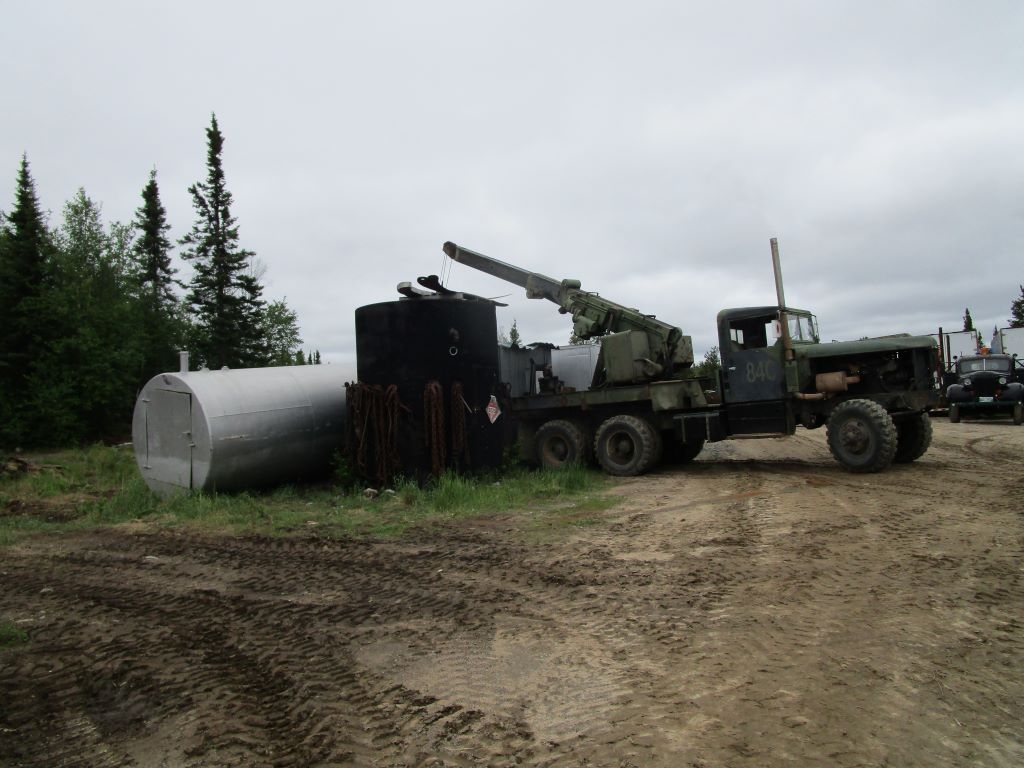 we need to move a wood deck for a freighting sleigh so the Green Toy did the lifting and the 39 chevy did the hauling.
then the snows came and the Green Toy was use-less with only 1 axle drive.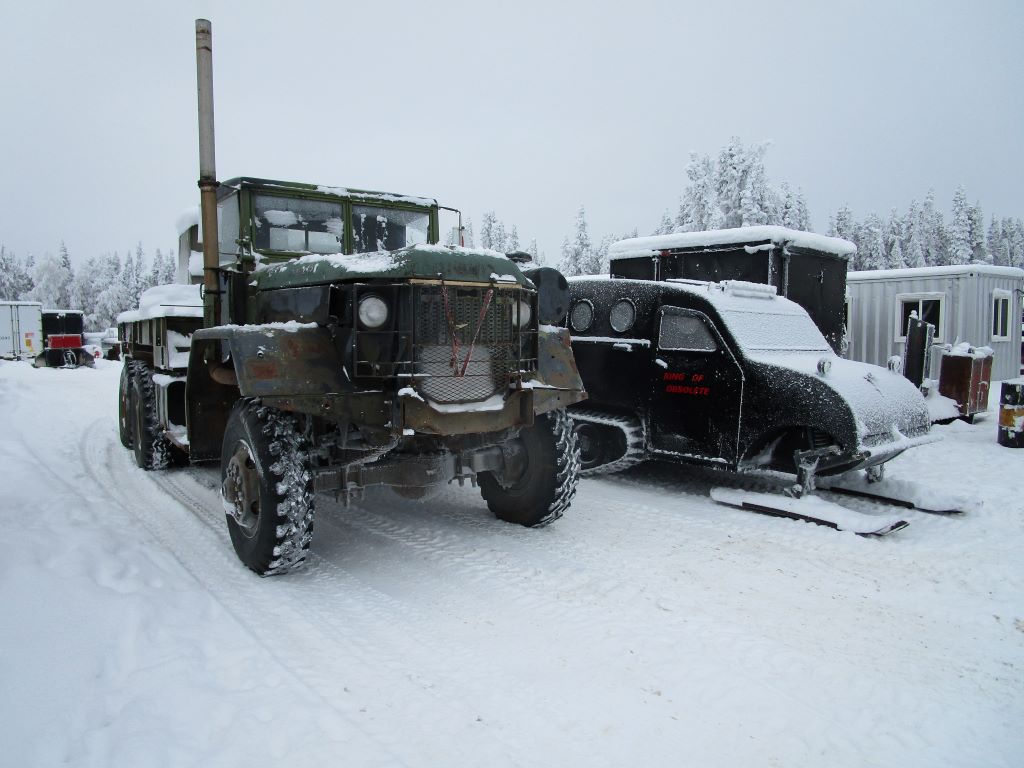 the fat tires can't be used with the tire chains so we popped on some skinny tires on the inside.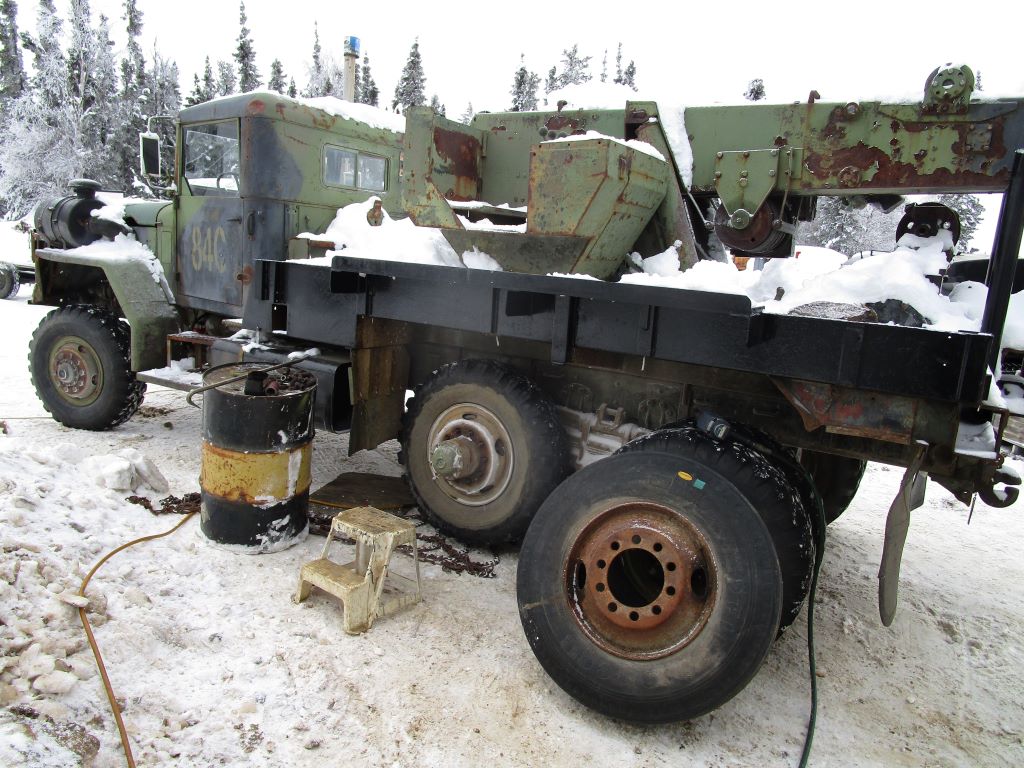 now just enough room for the triple tire chains to work.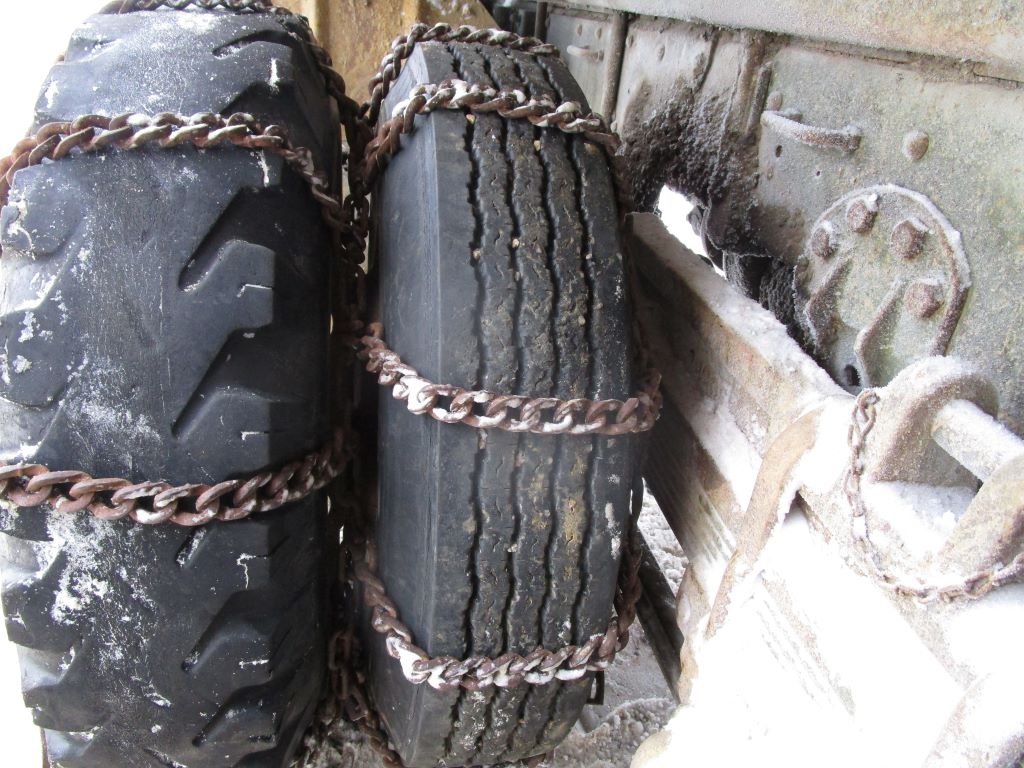 the Green Toy had no problems unloading my airplane.
as the snow got deeper as the winter got longer, we popped the front tire chains on.
more to come as we have more fun