1968 CHEVY 1/2 TON TRAILER
IN 2009 I WAS GIVEN A COMPLETE RUNNING TRUCK WHICH WAS RUSTED SO BAD I COULD NOT REGISTER IT. I PUT THE MOTOR IN MY 1939 CHEVY AND MADE A TRAILER OUT OF THE BACK HALF OF THE TRUCK. THE TRAILER HAS SERVED ME WELL OF THE YEARS. IT HANDLES THE SO-CALL ROAD TO THE SOUTH WITH EASE. HERE IS A FEW PICTURES OF THE LOADS THE TRAILER HAS HAULED.
SEPT 2011 WITH A LOAD OF FIREWOOD.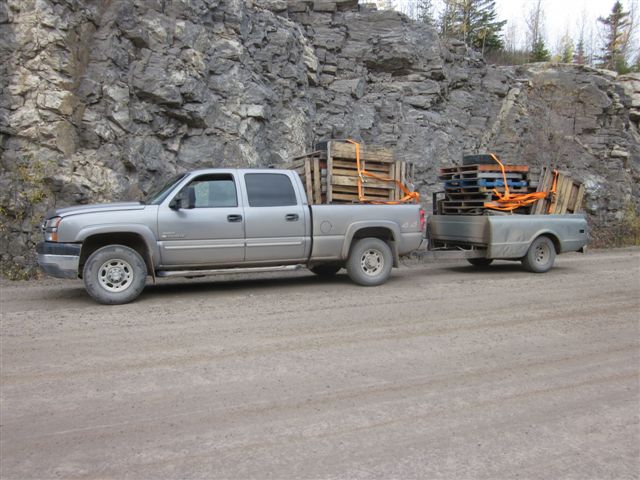 OCT 2012 ON THE SO-CALLED ROAD TO THE SOUTH DURING THE RAINY SEASON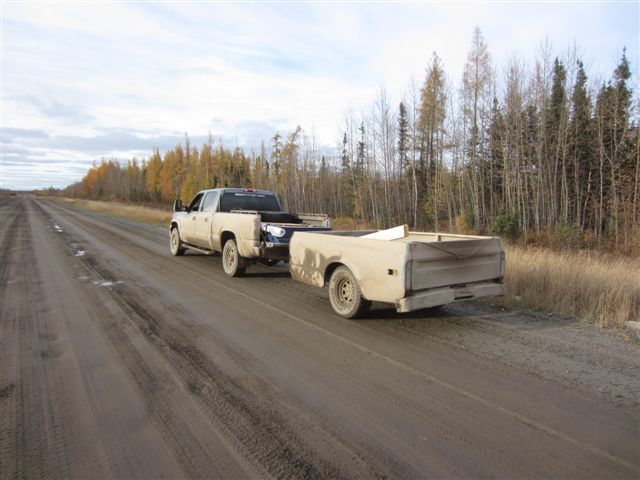 DEC 2012 LAST LOAD OF THE YEAR, ONLY -32C IN THE MORNING.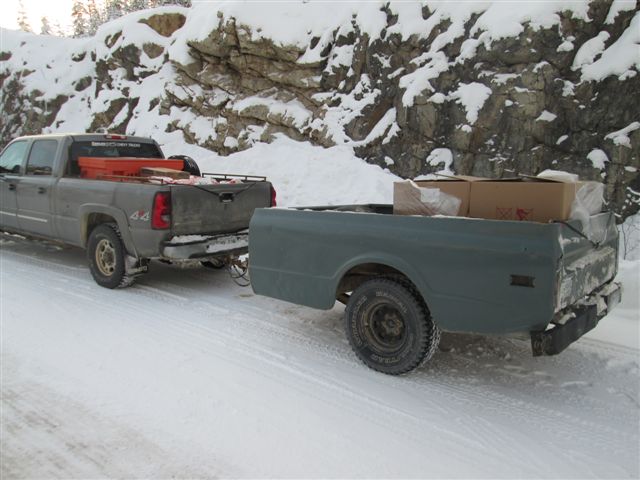 BACK TO BLACK FLEET