1947 "LOWRIDER" CAR
WHEN MY DAD PAST AWAY IN 2010 MY DAUGHTER XENA WAS GIVEN THIS LOWRIDER CAR AS A REMINDER OF HER GRANDPA. I THINK MY LATE DAD GOT THE LAST LAUGH BECAUSE A LOWRIDER CAR IN THE GREAT WHITE NORTH IS NOT PRACTICAL. THE ROADS ARE SO ROUGH AND UNEVEN THAT EVERYONE OWNS A 4X4 TRUCK WITH 10 PLY TIRES. SO A LOWRIDER CAR IS NOT VERY COMMON IN THE GREAT WHITE NORTH. MY FRIEND VINCE PICKED UP THE LOWRIDER AND DELIVERED IT TO THE "KINGDOM" FOR US. WE NEVER REALISED HOW LOW THIS CAR WAS UNTILL WE TRIED TO MOVE IT AROUND THE YARD. THE FIRST TEST DRIVE XENA AND I GOT THE CAR HUNG UP ON A ROCK IN THE DRIVEWAY. WE JUST LOOKED AT EACH OTHER AND LAUGHED BECAUSE WE COULD NOT BELIEVE HOW LOW THIS CAR IS.
(PICTURES FROM 2011 WILL BE HERE)
(PICTURES FROM NOVEMBER 2012 WILL BE HERE)
JANUARY 08 2013
XENA TURNED 15 YEARS OLD AND AS A BIRTHDAY GIFT SHE GOT TO DRIVE THE LOWRIDER AROUND. BUT FIRST WE HAD TO GET IT IN THE SHOP TO DO A FEW UPGRADES ON IT FROM THE LAST TIME WE DROVE THE CAR.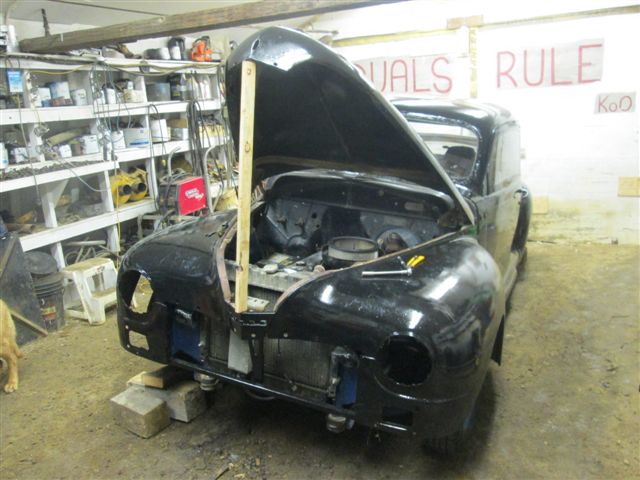 MY LATE DAD DECIDED TO MAKE A COMPLETE WIRING HARNESS FROM A CHEVY CAR FIT THE LOWRIDER BUT HE NEVER FINISHED THE JOB. SINCE I'M COLOUR BLIND AND HAVE NO IDEA WHAT WIRING DIAGRAM HE USED TO GET THE COLOURED WIRES GOING IN THE RIGHT DIRECTION. IT IS EASIER FOR ME TO START OVER WITH MY SPOOLS OF BLACK WIRES. HERE ARE ALL THE COLOURED WIRES REMOVED.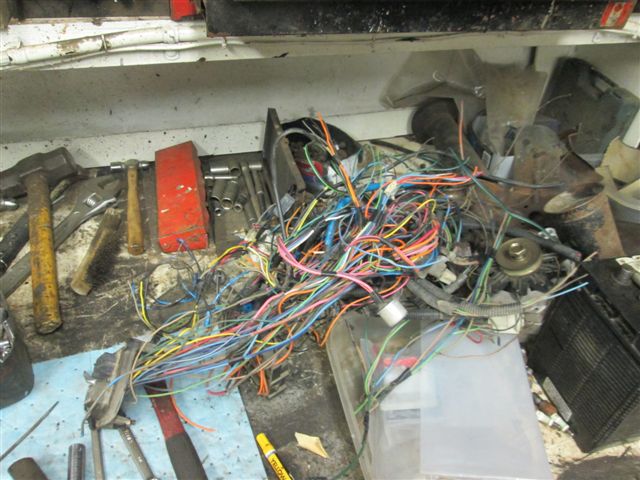 THE WAY A COLOUR BLIND GUY DOES WIRING AND THIS IS ONLY THE START, LOL.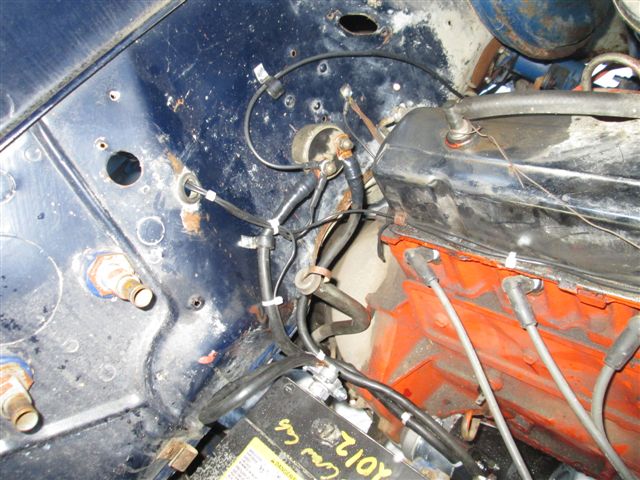 WITH THE LOWRIDER UP AND RUNNING I TOOK XENA OUT FOR SOME FUN AND TAUGHT HER HOW TO GET THE BACK END TO SLIDE.
PHOTOBUCKET VIDEO HERE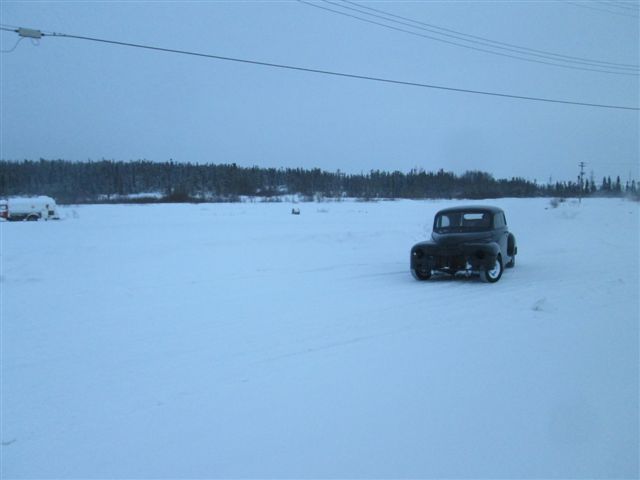 XENA DRIVING BACK TO THE "KINGDOM"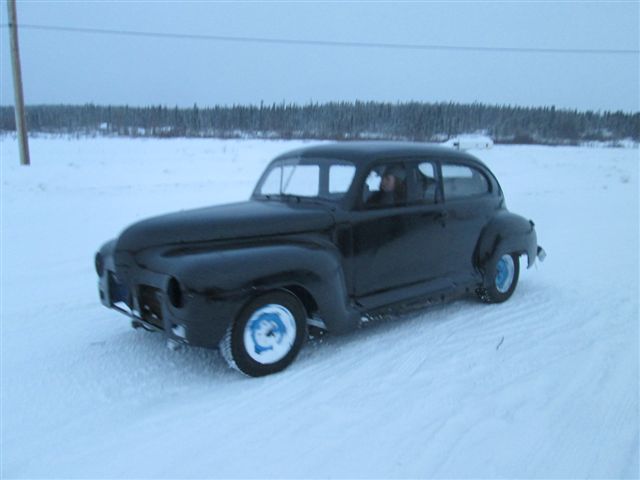 THANSK