XMAS DAY FUN WITH 5 CATS
DECEMBER 25 2011
SINCE I NOW HAVE A REAL JOB FOR THE LAST 3 YEARS AND DON'T GET MUCH TIME TO PLAY WITH MY CATS. I DECIDED ON XMAS DAY TO HAVE ALL FIVE CATS UP AND RUNNING FOR A PHOTO SHOOT. THE ONLY PROBLEM IS MOST OF THE CATS HAVE NOT RUN SINCE LAST APRIL SO THE FUN HAS JUST BEGUN.
TO GET THE CATS STARTED AT -11c, I PUT THE PROPANE HOCKEY STICK HEATERS ON OVER NIGHT TO WARM THE ENGINES.
HERE ARE THE TD-6s KNOWN AS "KOMMUNIST KAT" AND THE "CURSE OF REVERSE".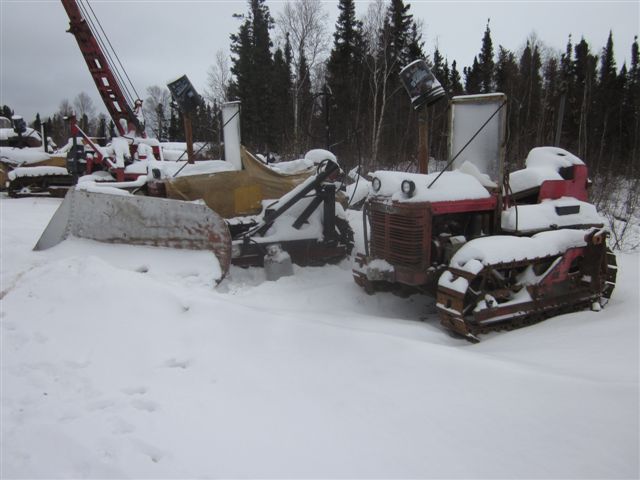 HERE IS THE T-9 KNOWN AS THE "FAMOUS BLACK CAT"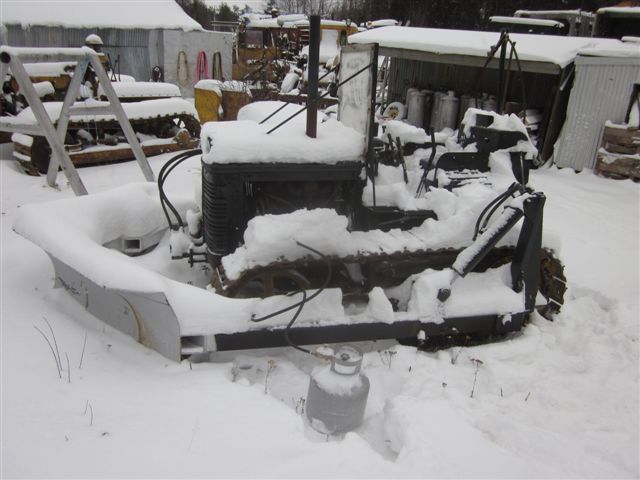 THE PROPANE HOCKEY STICK HEATERS ARE VERY SIMPLE AND WORK VERY WELL AND ALL YOU NEED IS A TANK OF PROPANE.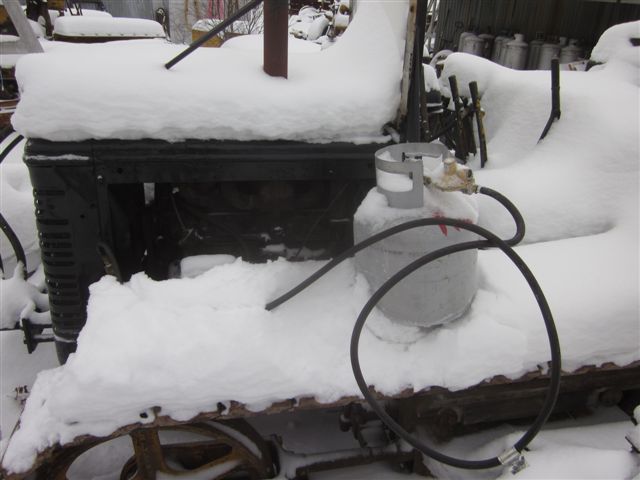 THE HOCKEY STICK HEATER PUTS OUT A NICE SOFT FLAME WHICH HEATS THE GREY BOX UP. NOTE THE SAFETY TRIGGER HAS BEEN TAPED UP BECAUSE SOME SAFETY THINGS JUST DON'T WORK IN COLD OF THE GREAT WHITE NORTH.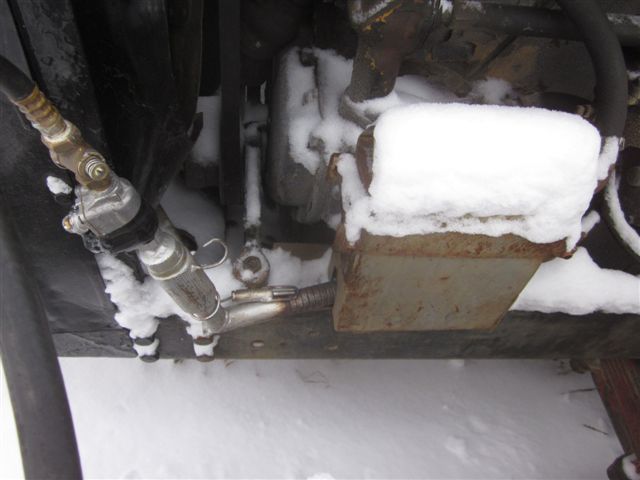 NEXT THE GREY BOX IS PLUMBED TO THE ANTIFREEZE COOLANT OF THE ENGINE AND THIS IS WHAT MAKES THE ENGINE START REALLY EASY IN COLD WEATHER. ALSO NOTE THE CANVAS SIDE PANELS FOR THIS CAT ARE IN THE SOUTH BEING REPAIRED. BUT SINCE IT WAS VERY WARM THE PROPANE HAD NO TROUBLE HEATING THE ENGINE OUT IN THE OPEN.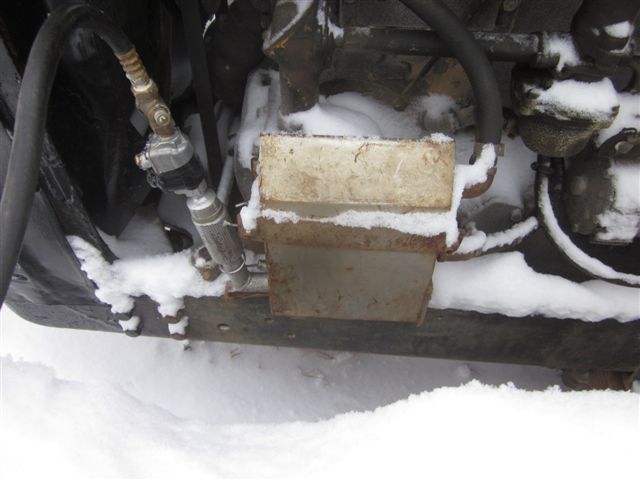 OF COURSE I KNEW I HAD TO PULL START THE "CURSE OF REVERSE" BECAUSE SOMEONE BORROWED THE MAGNETO SO HE WILL NOT START ON GAS THEN SWITCH TO DIESEL. IF A LOST MAGNETO IS THE ONLY THING MISSING AFTER 5 YEARS OF BEING AWAY FROM THE KINGDOM, I WOULD SAY THAT IS PRETTY LUCKY ON MY PART. ALSO MY DAUGHTER IS DRESSED A LITTLE TOO WARM FOR THIS DAY AND BLACK IS HER FAVORITE COLOUR, LOL.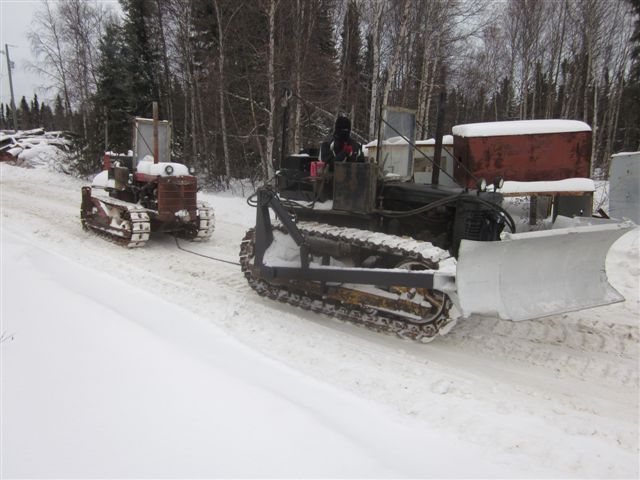 HERE ARE THE PICTURES OF THE 5 CATS RUNNING ON XMAS DAY 2011.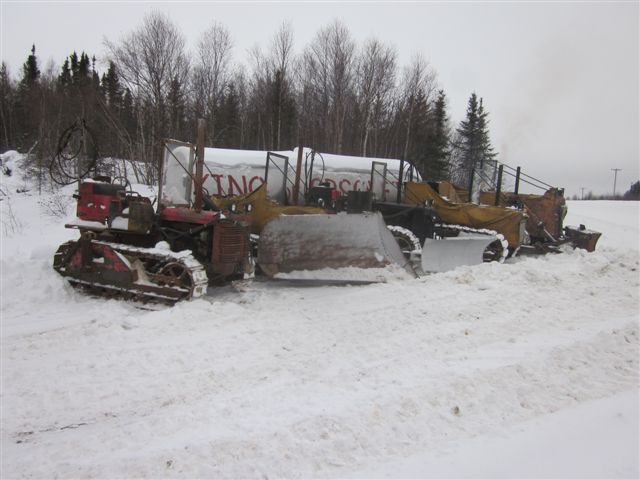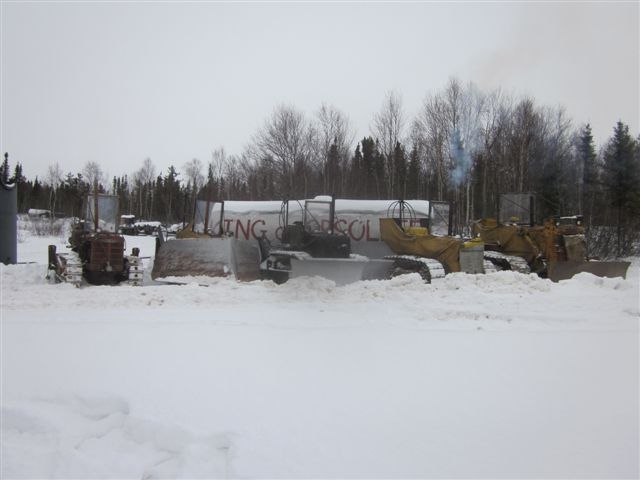 NOW A COUPLE OF CLOSE UP OF THE CATS STARTING WITH THE TD-6s KNOWN AS "CURSE OF REVERSE" THEN "KOMMUNIST KAT".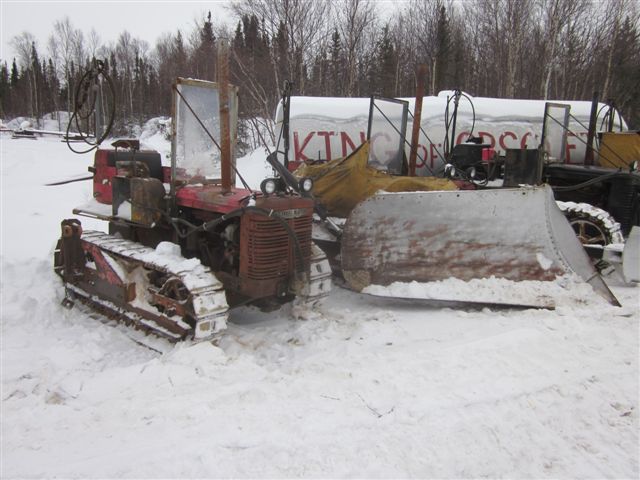 NEXT THE TD-9s KNOWN AS THE "FAMOUS BLACK CAT" AND "BAD BUSINESS"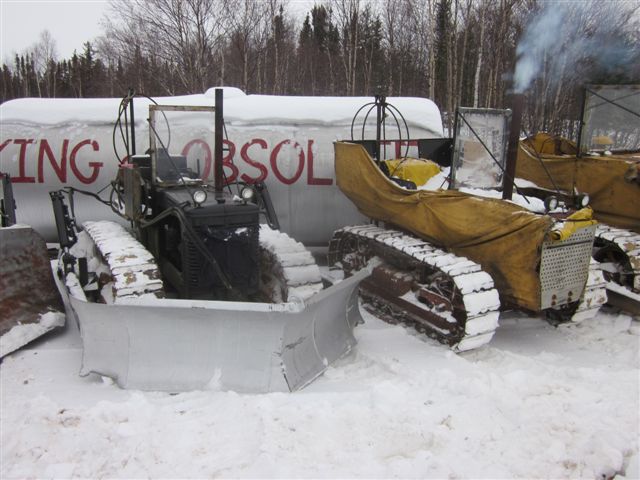 LAST ONE IN THE LINE UP IS THE D6 9U KNOWN AS "THE HOOD".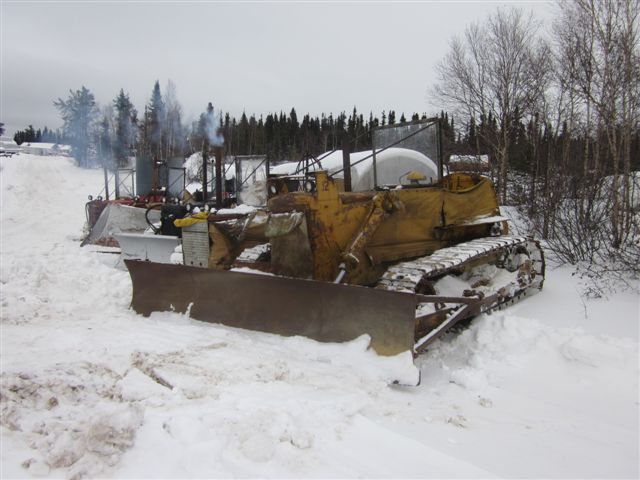 DRAGGING THE TRAILS ON XMAS DAY