TD-18 INTERNATIONAL
"DUALLY"
PAGE TWO
AUGUST 2008
AFTER A COUPLE OF GOOD EVENING PLAYING WITH "DUALLY", THE STEERING CLUTCHES ARE STILL SEIZED. THIS IS NOT REALLY A PROBLEM BECAUSE THAT IS WHY I PUT BOAT ANCHOR HEADS ON TO FIND THESE THINGS OUT IN THE HEAT OF THE SUMMER. I DECIDED TO REMOVE THE CATERPILLAR HARD NOSE AND PUT THE ORIGINAL RADIATOR BACK ON BECAUSE IT WAS JUST TOO CONFUSING.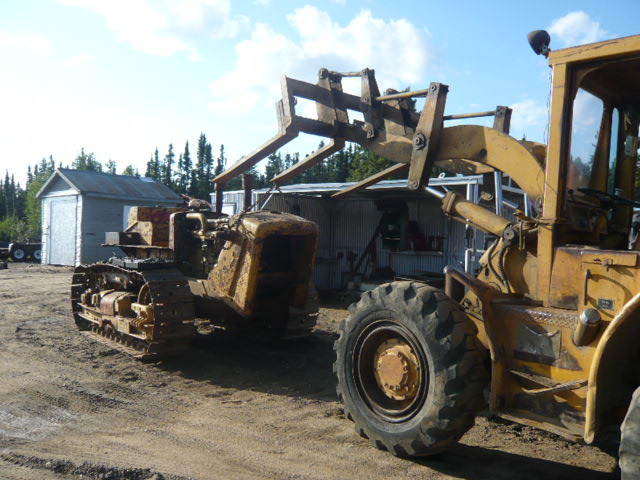 YES VERY CONFUSING. YES VERY CONFUSING, LOL.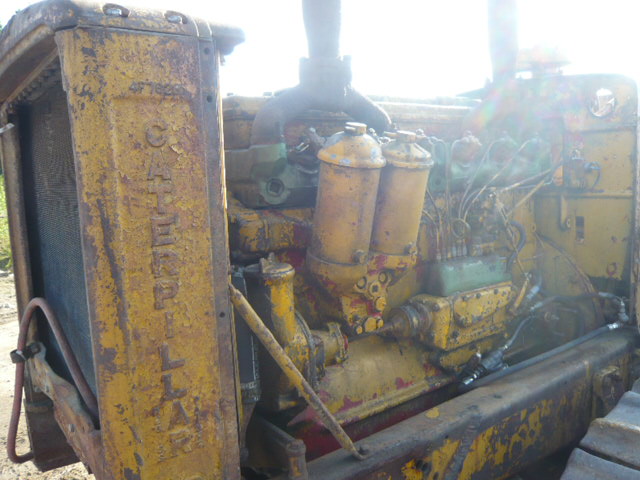 PRESSURE WASHING THE EXTRA RADIATORS I HAVE TO FIND OUT WHICH ONE REQUIRES THE LEAST AMOUNT OF WORK.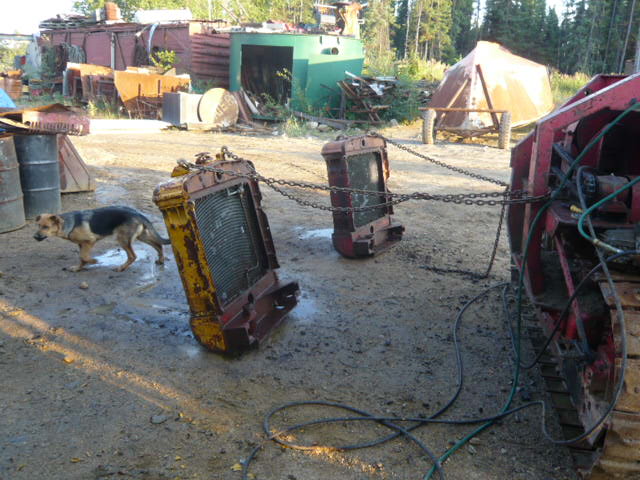 JANUARY 2013
YES WE HAD A LITTLE DELAY WORKING ON THIS PROJECT BUT "DUALLY" IS UP AND RUNNING WITH DIFFERENT MOTOR. I'LL WILL UPDATE THIS PART LATER ON BUT FOR NOW HERE IS "DUALLY OUTSIDE IN THE "KINGDOM" AT -35C. HE IS SPORTING PLYWOOD SIDES INSTEAD OF CANVAS PLUS HE NEEDS THE PLEXIGLASS INSTALLED FOR THE WINDSHIELD AND HIS "MANLY" TAIL.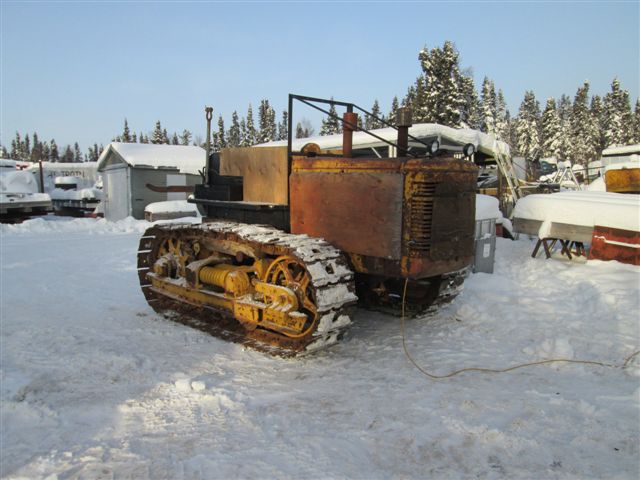 I STILL NEED TO INSTALL THE BELLHOUSING COVER BUT THE COCKPIT IS READY TO GO.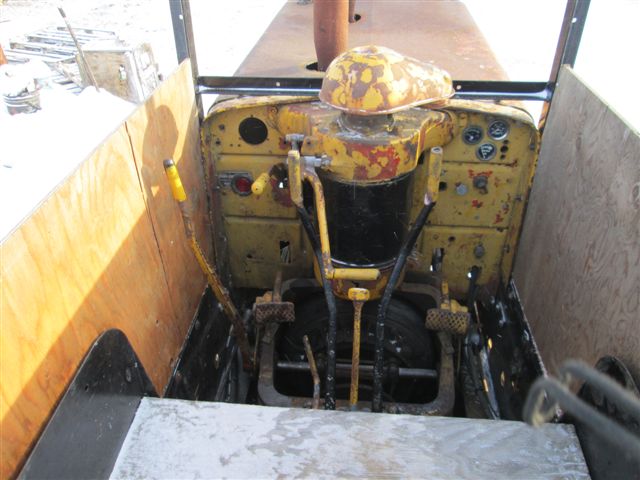 THE GAS SIDE OF THE ENGINE HAS THE QUICK COUPLERS FOR THE BLOCK HEATER SO ELECTRIC OR PROPANE CAN BE USED TO HEAT THE ENGINE. ALL WIRING IS NEAT AND TIDY AND I EVEN FOUND SOME COLOUR WIRES TO USE, LOL.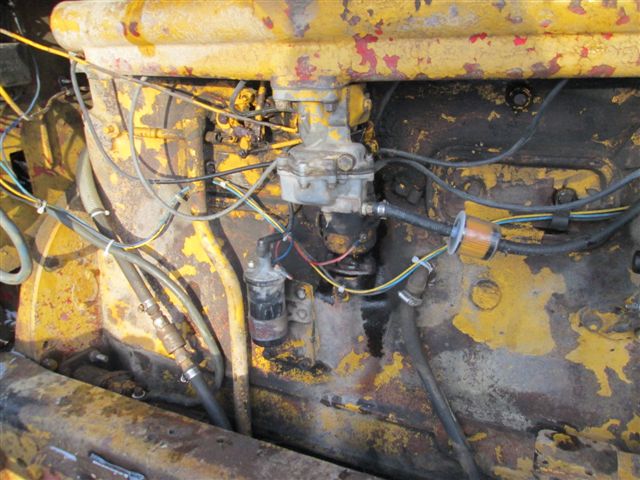 THE IH FUEL FILTERS GOT REPLACED WITH NEW STYLE FILTERS THEN I USED HYAUDLIC HOSES THAT I HAD ON HAND.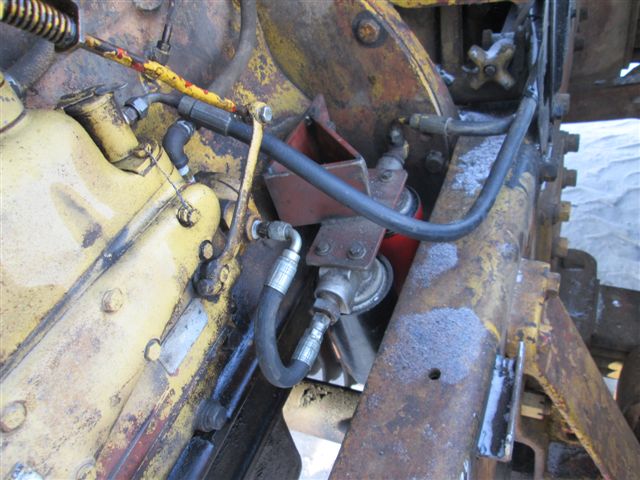 THE BLOCK HEATER HEATS THE BACK OF THE MOTOR FIRST AND WORKS FORWARD, THERE IS EVEN ROOM FOR THE TEMPERATURE GAUGE SENDING UNIT TOO. PLUS I HOOKED UP A LIGHT SO I KNOW IF THERE WILL BE SPARK TO START THE MOTOR ON GAS. I ALSO USED A LEVER KILL SWITCH TO CONTROL THE SPARK.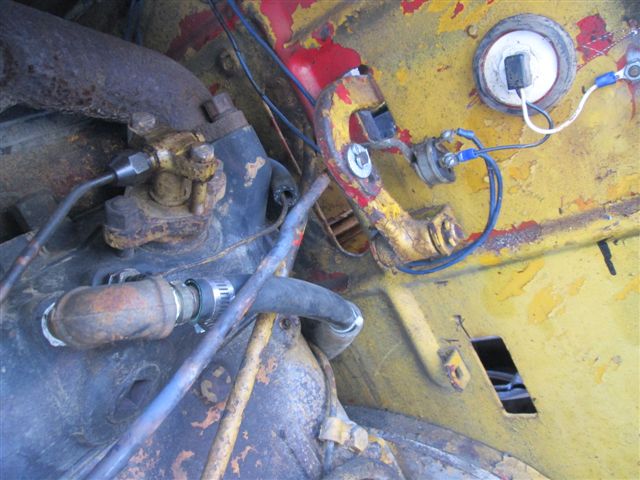 THE LITTLE GAS TANK GOT A NEW BALL VALVE AND HOSE. ANY WHERE ANYTHING IS GOING TO RUB IS PROTECTED WITH OLD HEATER HOSE.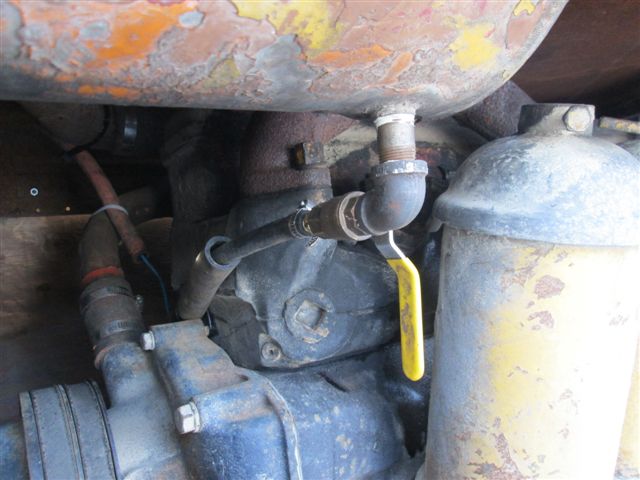 ALL WINTER FREIGHTING CATS HAVE TO HAVE A FAN THAT SUCKS THE AIR THROUGH THE RAD. THIS KEEPS THE ENGINE WARM AND THE OPERATOR TOO.