SOUTHERN TOUR AUGUST 2004
WE WENT SOUTH TO PICK UP SOUTHERN BELLE'S KIDS FROM MEDICINE HAT, ALBERTA AND DO A LITTLE VISITING BUT I ENDED UP WITH TOO MANY CAT PARTS TO BRING HOME. SO I BORROWED A SEMI AND RETURN TO LYNN LAKE MB TO 2" OF SNOW. OH WELL.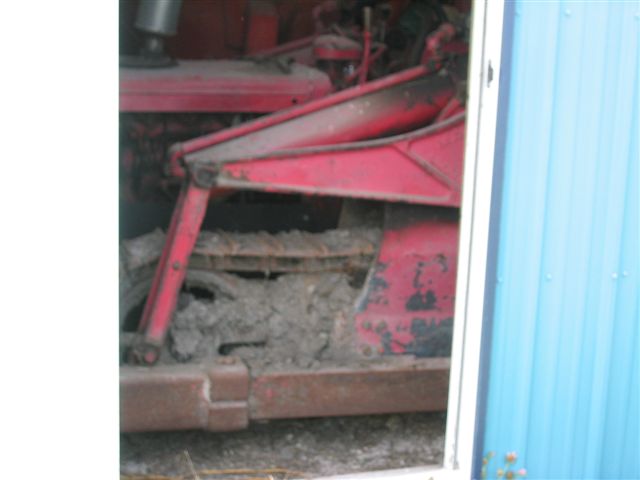 THIS IS A TD-6 I BOUGHT, IT HAS NO REVERSE GEAR.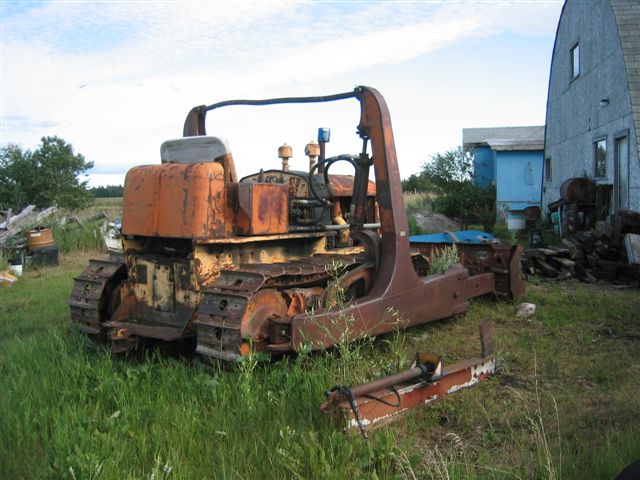 THIS IS DIESEL DOCTOR'S (from the RED POWER BB) CAT, LOVE THAT BAKERS BLADE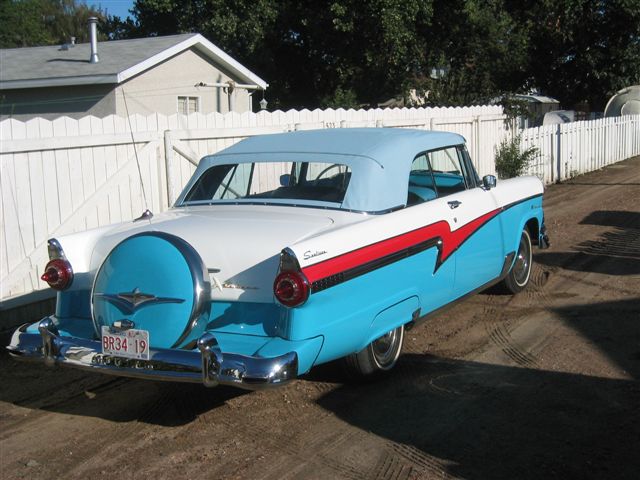 YES THIS IS SOUTHERN BELLE'S DAD'S CAR, FOR SOME REASON I DIDN'T GET TO GO FOR A RIDE IN IT. I DON'T THINK HE WILL BE COMING UP FOR A VISIT IN THIS CAR WITH THOSE SMOOTH TIRES AND CLOTH TOP, HE WILL FREEZE TO DEATH AND BE STUCK ON THE ROAD FOR SURE. OH WELL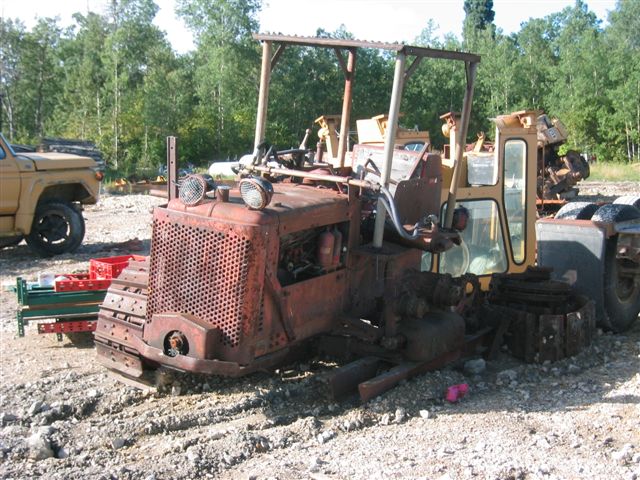 THIS IS THE TD-9 THAT I PICKED UP TOO, I TORCH OFF ALL THE JUNK BEFORE I LOADED IT. (IT HAS A BLOWN FINAL DRIVE)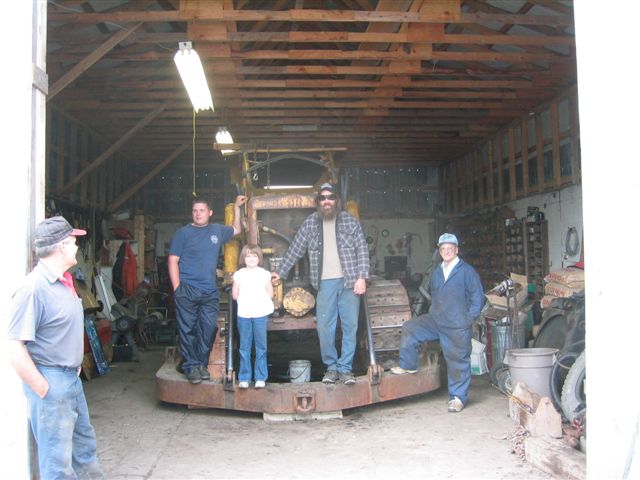 WE WENT AND VISITED RICK22 FROM THE RED POWER BB, NICE TD-20 HE HAS.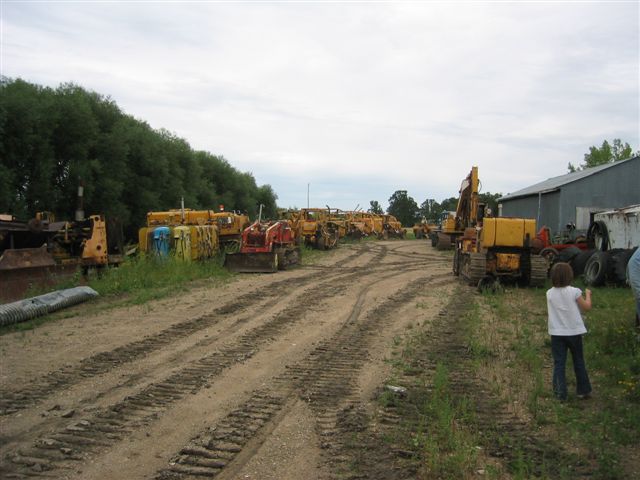 THIS IS A FELLOW'S YARD BY WINNIPEG, LOTS OF NICE STUFF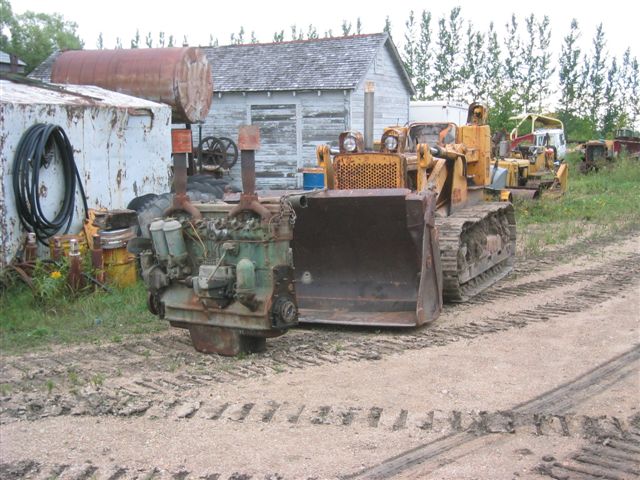 I GOT THIS DUAL STACK TD-18 MOTOR FROM A FELLOW.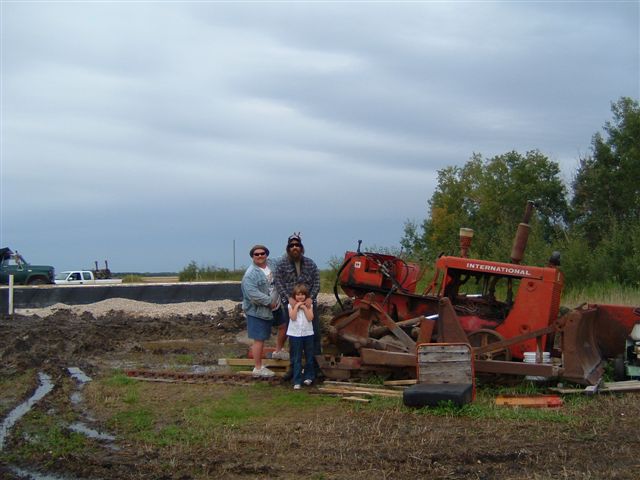 THIS IS CAT IS OWNED BY TD-9 BUSTED FROM THE RED POWER BB. HE WAS NOT AROUND SO COLT-60 AND US SNAPPED THIS SHOT TO PROVE THAT WE WERE THERE.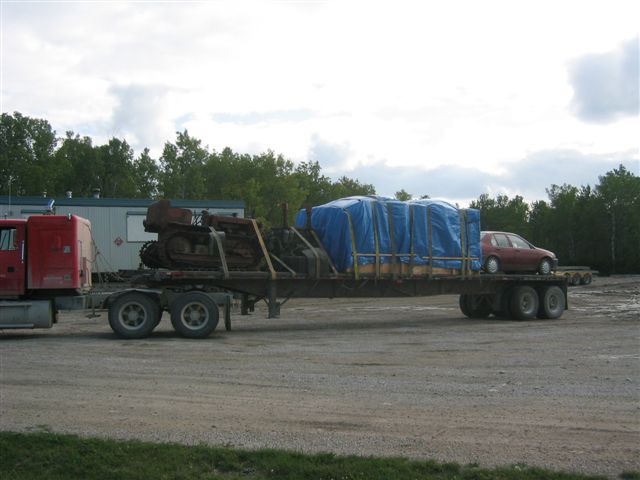 WE BORROWED THIS SEMI FROM A FELLOW BECAUSE I HAD TOO MUCH STUFF. ONCE WE FOUND OUT HOW BAD THE ROAD TO LYNN LAKE WAS I REMOVED THE TD-6 AND PUT SOUTHERN BELLE'S CAR ON THE TRAILER.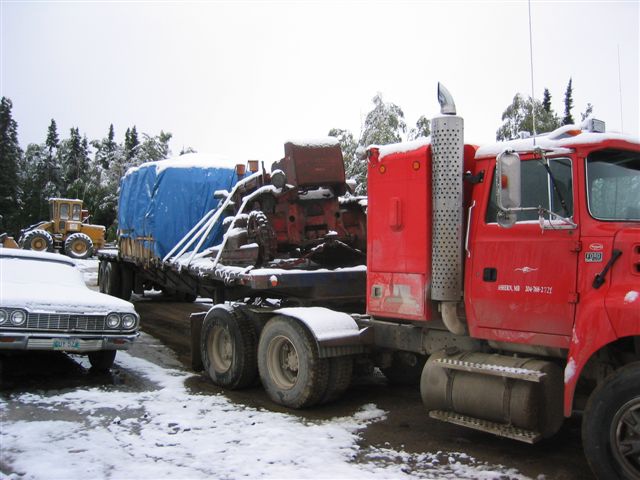 WE ARRIVED IN LYNN LAKE AT 3:30 IN THE MORNING AND WHAT TRIP, GLAD I LOADED THE SMALL CAR. LOVE THE SNOW, GOOD TO BE HOME THANSK