REINDEER LAKE
DECEMBER 2008
AFTER SPENDING 8 LONG WEEKS IN THE SOUTH WITH MY PARENTS BECAUSE OF MY DAD'S HEART PROBLEM. I DECIDED I NEEDED A RELAXING NEW YEARS EVE AT GRAND SLAM LODGE ( www.grandslamlodge.com ) ON REINDEER LAKE. OF COURSE I HAVE TO TAKE MY FRIEND MARK ALONG SO HE AND HIS FAMILY CAN ENJOY THE LODGE TOO. THE LAST TIME MARK WAS WITH ME ON REINDEER LAKE WAS FOR THE MONSTER TRUCK TRAVELING TO BROCHET, MB WHICH WAS QUITE AN ADVENTURE. FOR SOME REASON MARK DID NOT BRING HIS HO HO SILK BOXER SHORTS ALONG ON THIS ADVENTURE.
THE KINOOSAO RALLY ROAD TO REINDEER LAKE WAS EXCELLENT BECAUSE OF THE LACK OF SNOW AND THE EXTREME COLD. WE STOPPED AN HOUR OUT FROM LYNN LAKE, MB FOR A SKETCH AND A PEE WHICH WAS IN THE HEAT OF THE DAY AT -28c, LOL.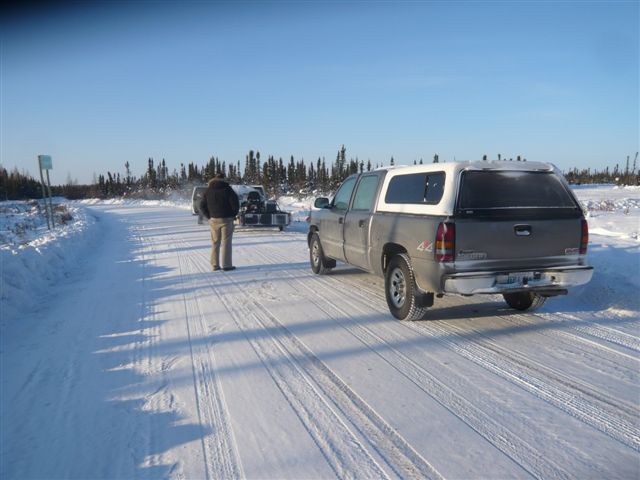 WE ALWAYS GET GREAT PICTURES CROSSING THIS BRIDGE ABOUT 50kms FROM THE "KINGDOM" .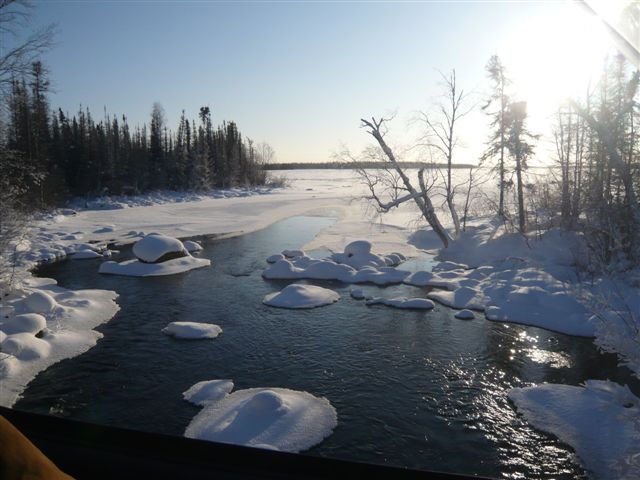 DUE TO THE LACK OF SNOW AND THE FACT I HAVE NOT HAD ONE OF MY CATS UP TO THE LODGE TO PLOW LIKE I DID IN THE "THE ROCKET TOUR". WE WERE ABLE TO DRIVE OUT ON THE ICE AND AROUND TO THE LODGE.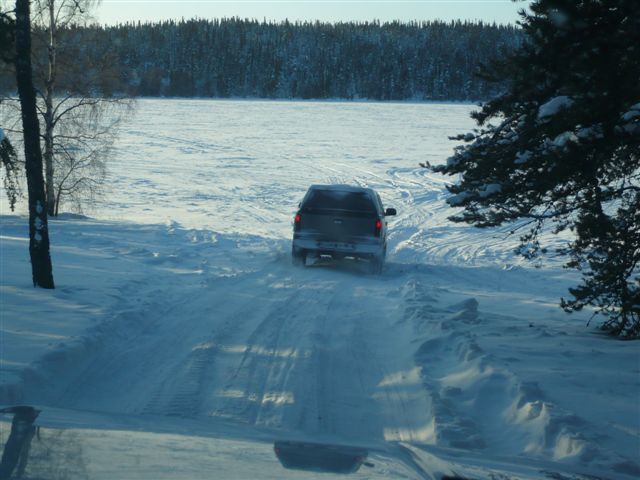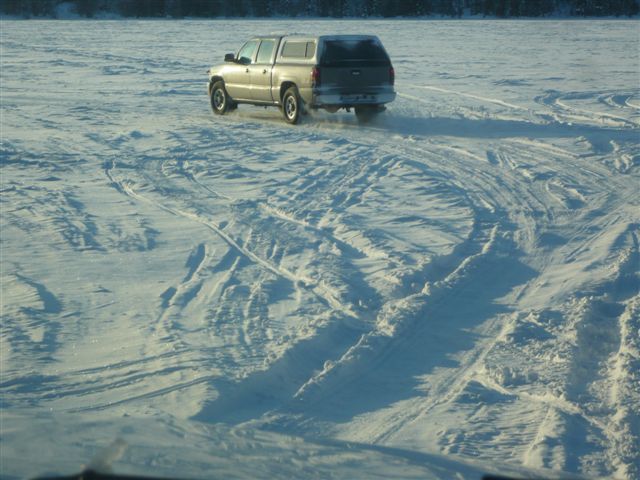 ALL WE HAD TO DO IS FOLLOW THE TRACKS TO THE LODGE.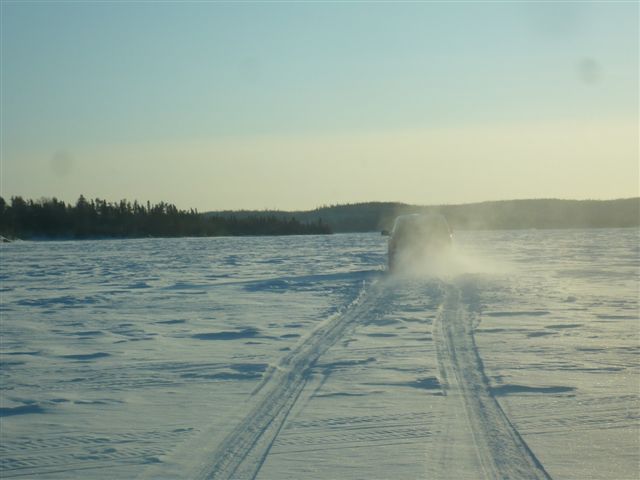 MARK IS NOW HEADING UP TO THE LODGE PAST THE BOAT DOCK. DRIVING TO THE LODGE THIS TIME WAS JUST AS EASY AS DRIVING THERE IN THE SUMMER.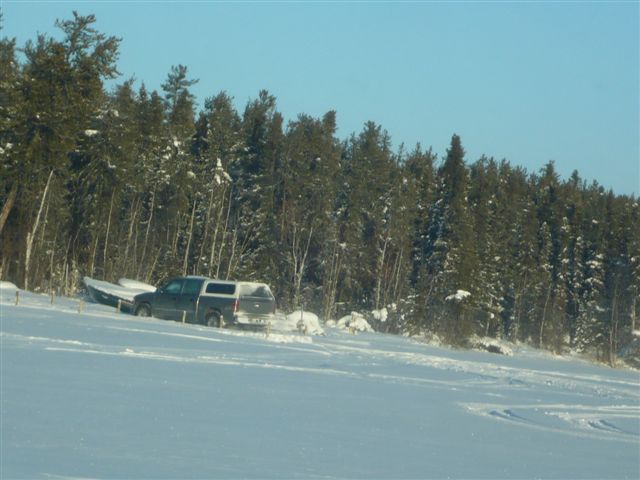 MARK AND I PARKED THE VEHICLES SO WE COULD JUMP START EACH OTHER IN CASE ONE OF THE VEHICLES DIDN'T START AT -35c. FLOYD WAS RUNNING THE SMALL GENERATOR FOR LIGHTS ONLY IN THE LODGE. IF HE WAS RUNNING THE BIG GENERATOR WE COULD HAVE PLUGGED IN THE BLOCK HEATERS IN THE VEHICLES FOR EASY COLD MORNING STARTS.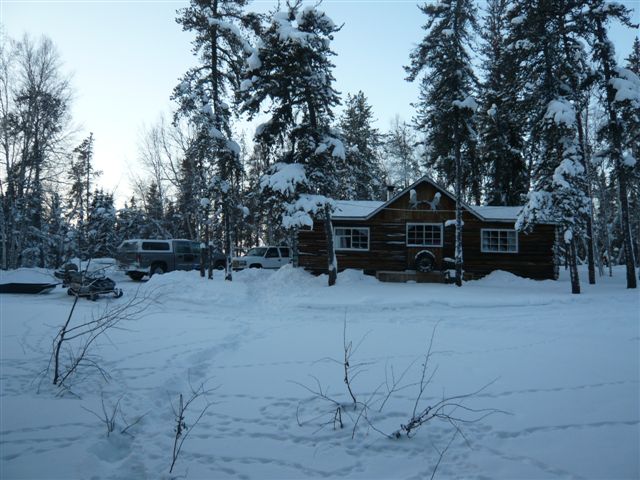 ANOTHER GREAT SUNSET ON REINDEER LAKE AT -32c.