LOOSE ENDS TOUR
OCTOBER 2004
THIS TOUR WAS TO FINISH UP ALL THE LOOSE ENDS FROM THE SUMMER. IT WAS A GREAT TRIP EXCEPT FROM THE SO CALLED ROAD FROM THOMPSON TO LYNN LAKE, MB. THE 300 KM OF MUD TOOK ME 6.5 HOURS IN A SEMI AND LOTS OF FUN, BUT OH WELL I CHOSE TO LIVE IN THE GREAT WHITE NORTH.
LOADING CAT PARTS AT GLEN LENORD'S, COLD AND DARK BUT WE LOVE IT. USED A TD-6 FRONT END LOADER CAT TO LOAD PARTS FOR THE TD-6 KNOWN AS THE "KOMMUNIST KAT".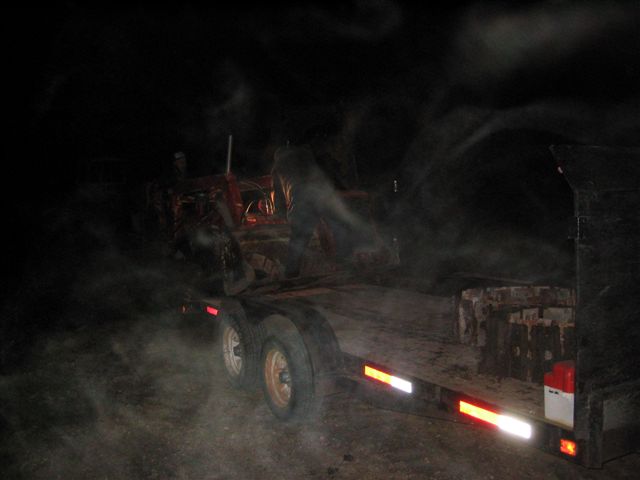 SYLVESTER FROM THE ACMOC BB HELPED LOAD THE VEE PLOW THAT TRAVELED AMERICA WITH ORRIN STEVENS.( WILL BE DOING A SEPARATE WEBPAGE ON THIS STORY, THANSK)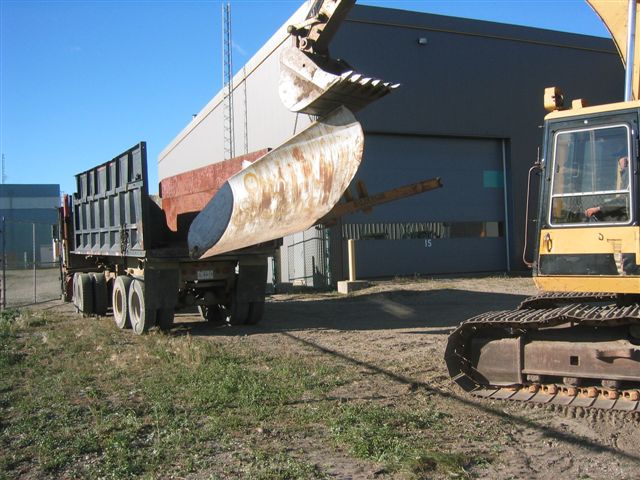 THE CAT BACK HOE SURE MADE LOADING THE SEMI A LOT EASIER.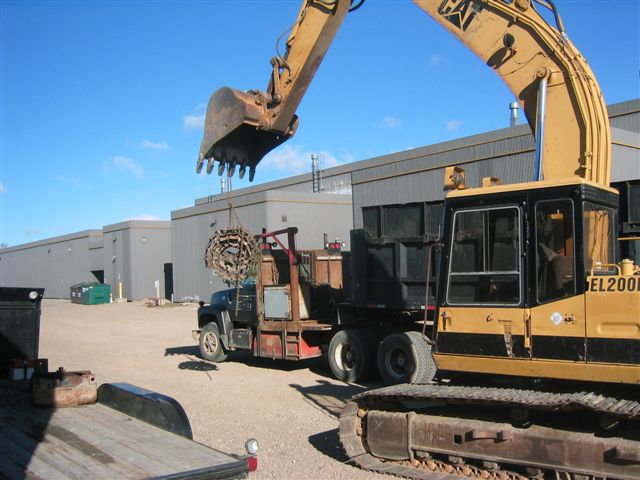 NEXT I BORROWED A FELLOW'S BIG 980 TO LOAD A TD-6 KNOWN AS "CURSE OF REVERSE". THE LOADER MADE THE TD-6 SEEM VERY SMALL, LOL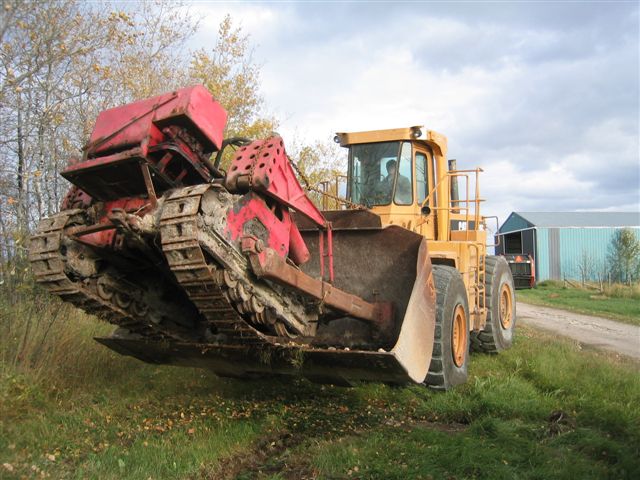 OF COURSE WE CARRIED THE TD-6 BACK TO THAT FELLOW'S YARD TO LOAD IT ON MY SEMI.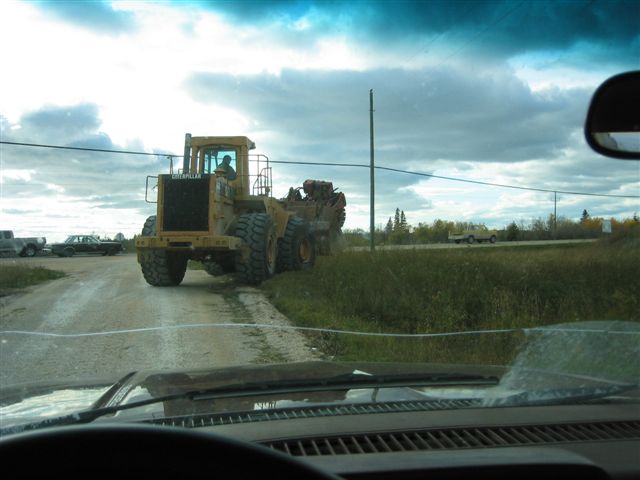 TRAVELED AT 10 MILES PER HOUR AND MADE GOOD TIME. LOL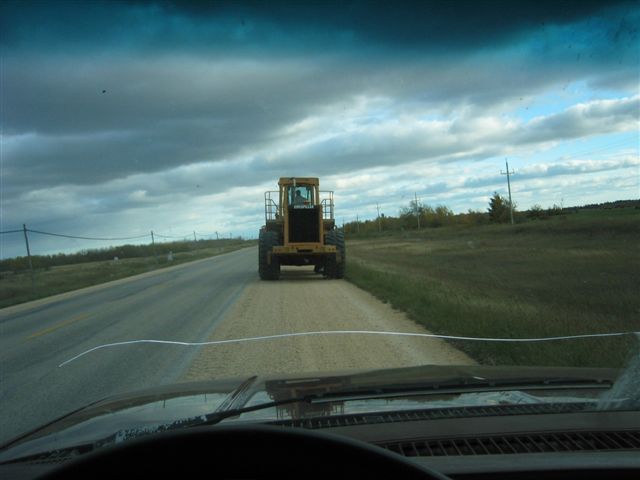 WELL IT ALMOST FIT IN THE SEMI TRAILER, BUT IT IS A GOOD THING THAT THE DOZER IS AN OVER SHOT LOADER SO WE MADE IT FIT.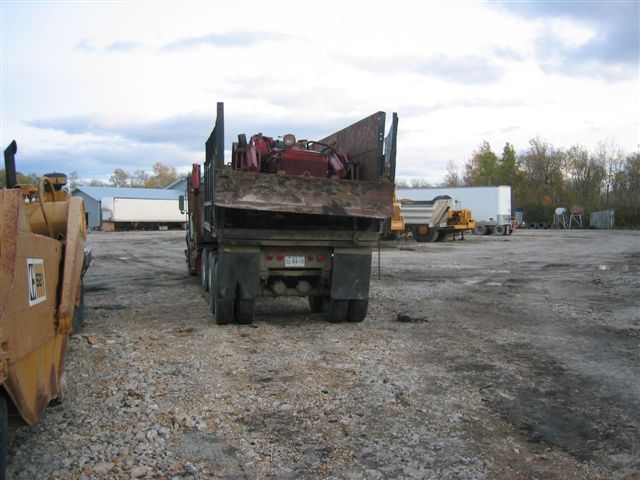 WE LIFTED THE DOZER UP AND SET IT ON THE SIDES OF THE TRAILER AND IT RODE VERY NICELY BACK TO LYNN LAKE MB.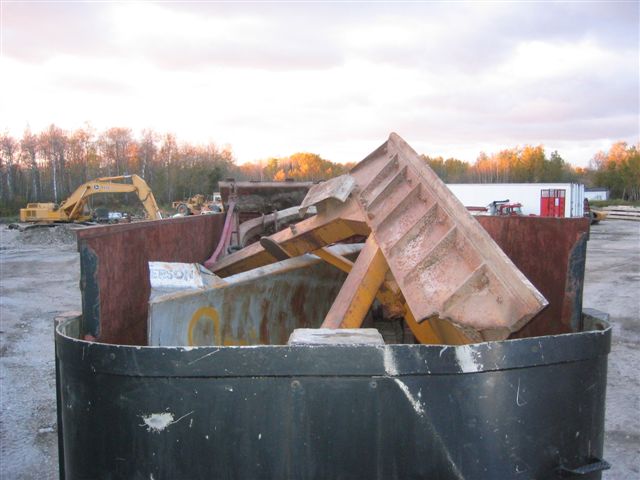 ONCE AGAIN YOU ARE A TRUE LYNN LAKER WHEN YOU HAVE TRAVELED THE ROAD FROM THOMPSON MB DURING THE RAINY SEASON, LOL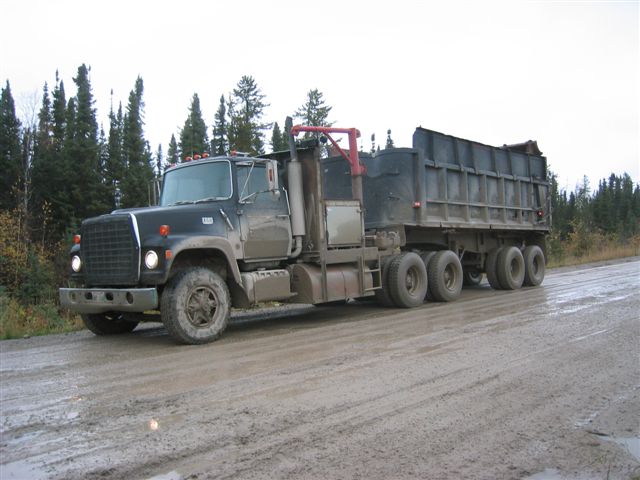 HOPE YOU ENJOY THIS LOOSE ENDS TOUR, EVERYTHING WE DO IS AN ADVENTURE, THANSK