KING OF OBSOLETE WORLD TOUR
WELL THE BOYS IN BRANDON FINALLY GOT MY COMPUTER TO TALK WITH THEIR BIG ONE, SO HERE ARE SOME PICTURES FROM MY TRIP TO MOOSE JAW TO DOCUMENT A LINN TRACTOR AND MEET A SOUTHERN BELLE FROM MEDICINE HAT, AB NAMED "LA BELLE KRUNCH" (YES IT TURNS OUT SHE MIGHT BE RELATED TO THAT CRUNCH FAMILY IN OREGON)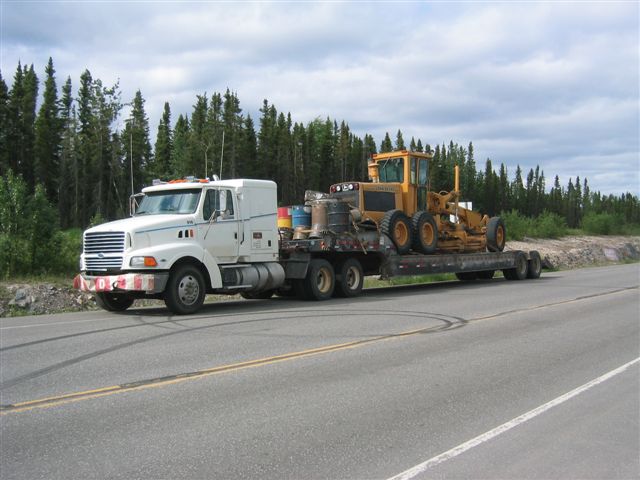 HEADING OUT IN GLEN HARTMAN'S SEMI THAT WAS ON THE WINTER ROAD, WE TRAVELED DURING THE DAY AND NEVER GOT TO USE THE SLEEPER, OH WELL IT WAS XENA'S PLAY ROOM FOR MOST OF THE TRIP.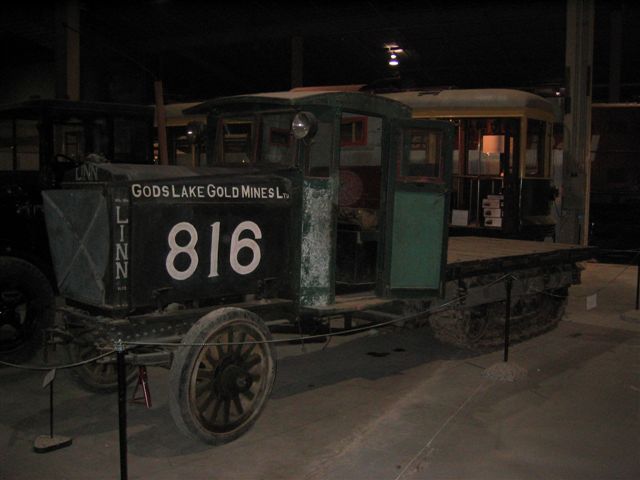 THE LINN TRACTOR AT THE WESTERN DEVELOPMENT MUSEUM IN MOOSE JAW. ( www.wdm.ca ) YOU CAN READ MORE ON THE LINN TRACTOR IN THE CAT TRAIN NEWSLETTER ISSUE #6 PLUS A BIG THANKS TO KATE AND PAUL AT THE MUSEUM FOR LETTING ME TOUCH THE LINN. I WILL TELL MORE ON THIS LATER.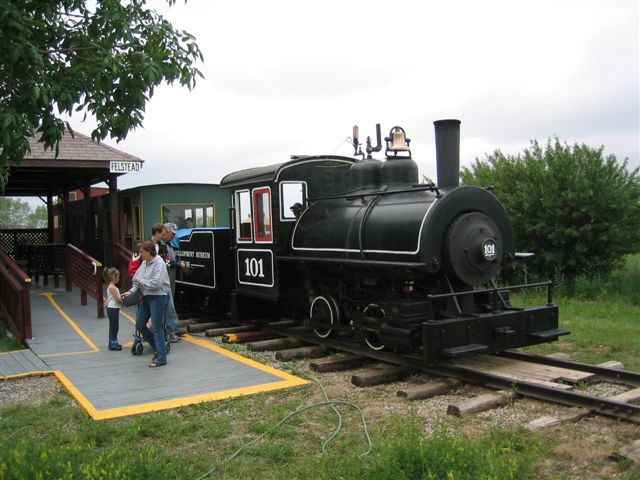 WE GOT TO HAVE FUN WITH PAUL AND THE BOYS ON THIS LITTLE STEAM ENGINE, NICE MACHINE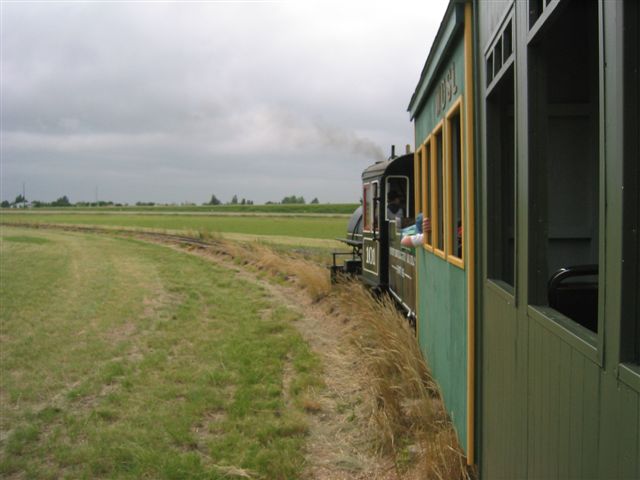 YES THIS IS SASKATCHEWAN, I LIKE THE BUSH, I LIKE THE BUSH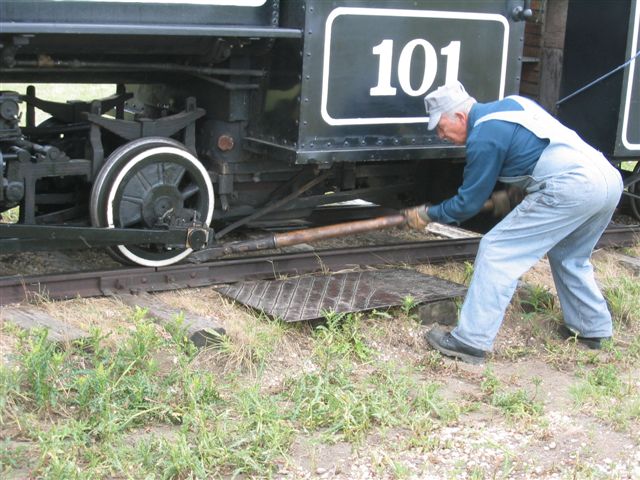 PAUL AND JOHN WENT TO UNHOOK THE COACHES AT THE END OF THE DAY AND THE STEAM ENGINE TOP CENTRED, SO PAUL HAD TO GIVE IT A LITTLE PUSH START. OH WELL BETTER THEN AT THE STATION FULL OF PASSENGER.
"PLEASE NOTE THE STEEL PLATE ON THE GROUND BY PAUL'S FEET"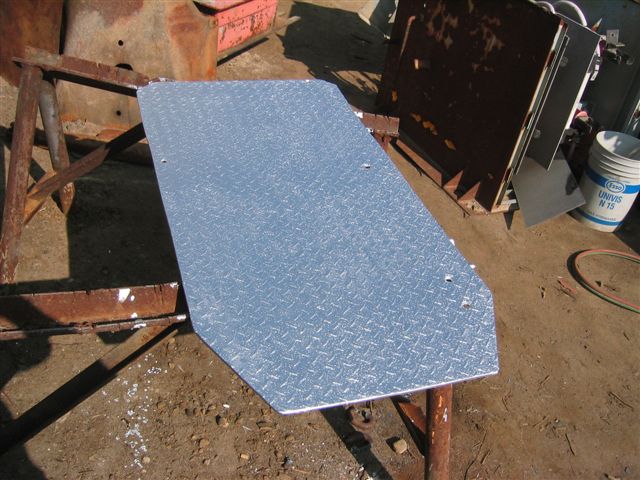 I SURPRISED PAUL BY MAKING HIM AN ALUMINUM PLATE WHICH WILL BE ALOT EASIER TO MAN HANDLE SINCE PAUL TURNED 70 YEARS OLD. I MAILED IT TODAY SO HE WON'T KNOW IT IS COMING. THANSK
JULY 27 2004
UPDATE FROM KATE AND PAUL AT THE MUSEUM, THE PLATE WORKS GREAT BY THE PHOTOS THEY SENT, NOT BAD FOR A FELLOW 70 YEARS OLD, MAYBE I SHOULD HAVE SENT IT 10 YEARS SOONER, THANSK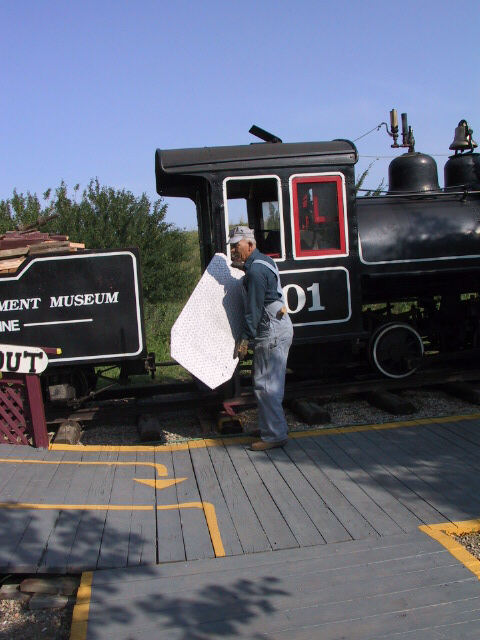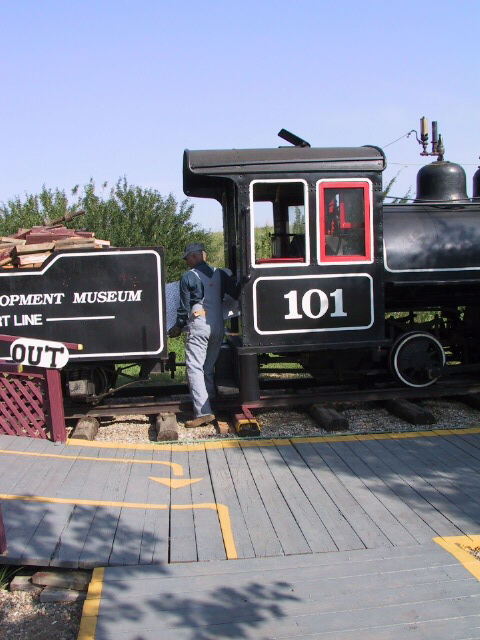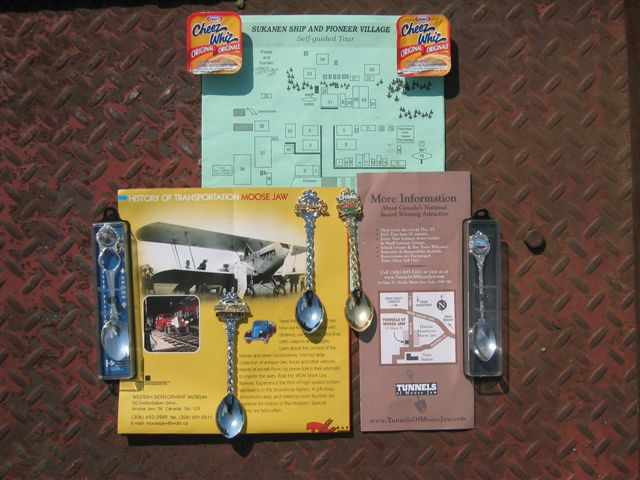 THINGS TO REMEMBER MY TRIP BY.