ILFORD RETURN 2011
PAGE THREE
DECEMBER 26 2011
NOW VINCE AND JONATHAN ONLY HAD ONE MORE TRIP FROM ILFORD AND THEY HOPED IT WOULD ALL FIT. FIRST THEY LOADED UP THE BEL-AIR CAR WITH THE BIG BACK SEAT.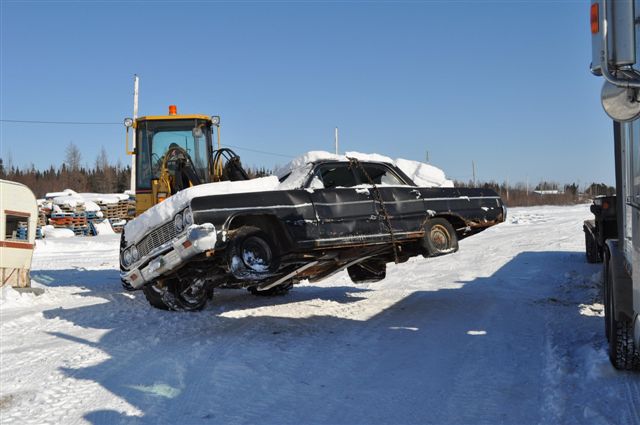 THEN LOAD THE CAMPER THAT HAS SEEN BETTER DAYS.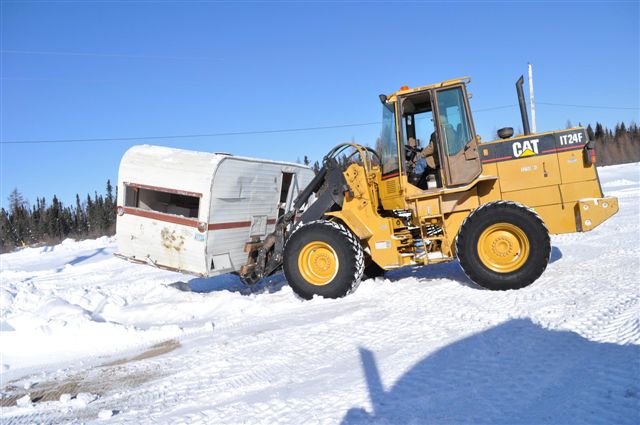 NEXT DRAG THE CABOOSE OVER TO GET IT LOADED.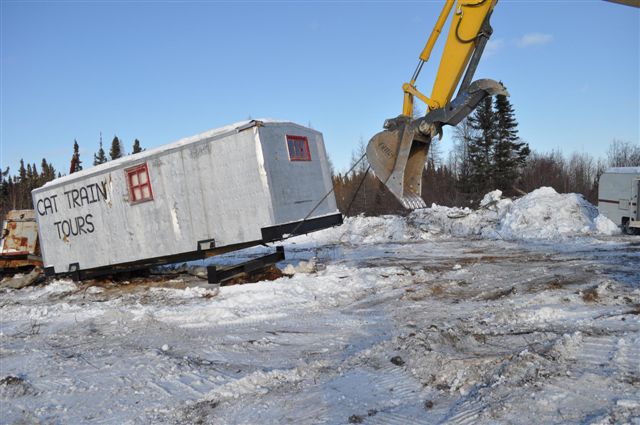 LIFT AND SHOVE THE CABOOSE ON THE TRAILER.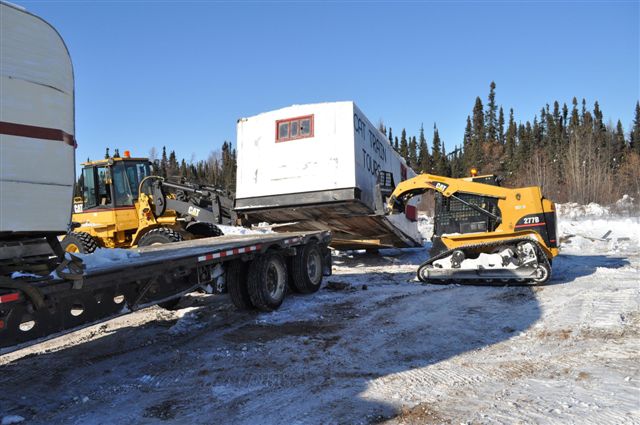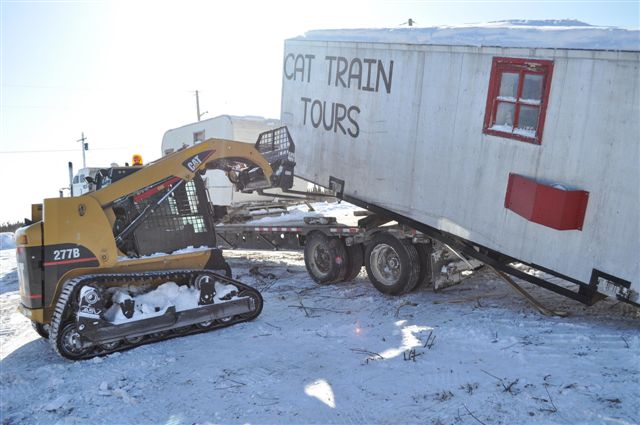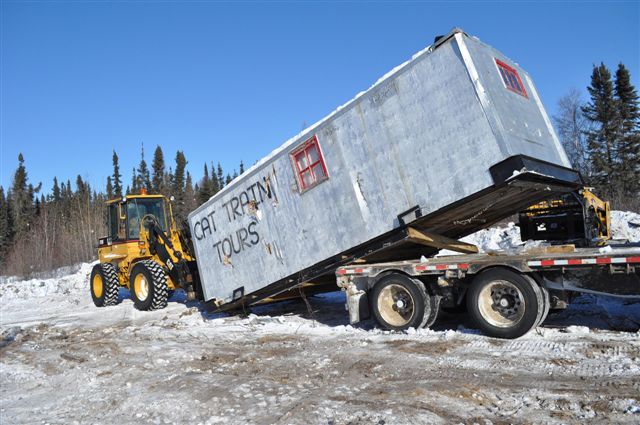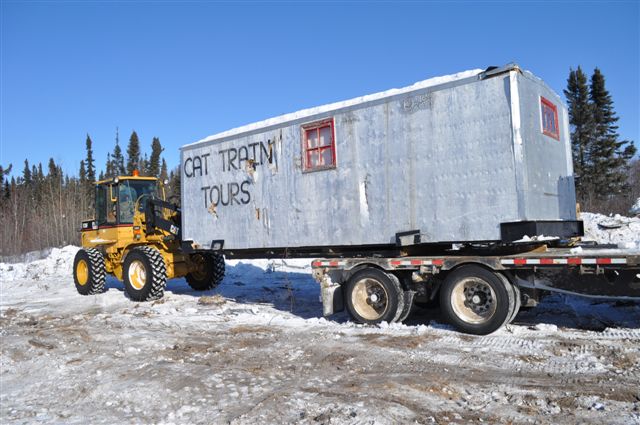 WITH THE CABOOSE ON THE SEMI TRAILER, NOW THEY HAD TO GET THE REST TO FIT.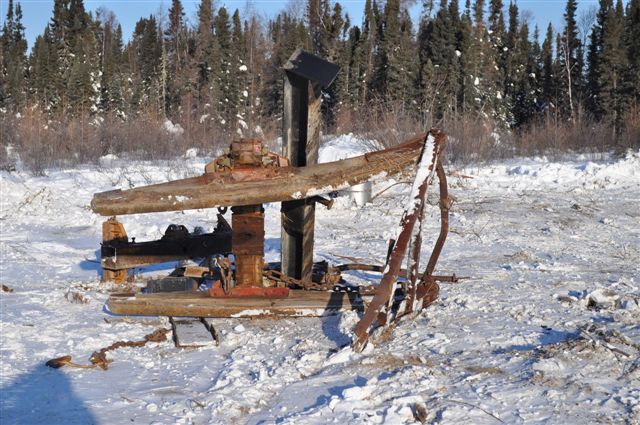 NOT BAD FOR 5 LONG YEARS.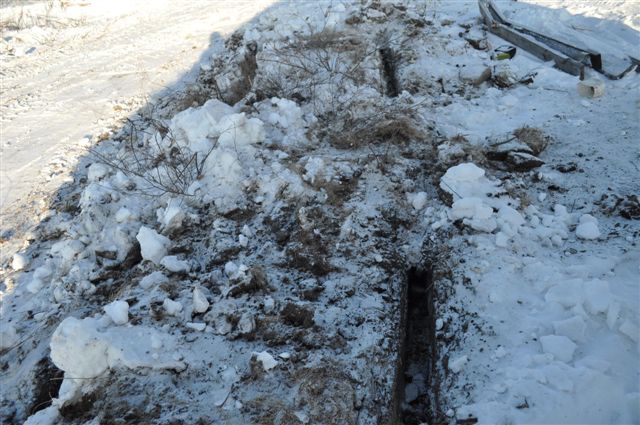 A LITTLE CLEANING WAS DONE WHEN THE CABOOSE ARRIVED IN LYNN LAKE.
LOADED UP AND HEADING TO LYNN LAKE.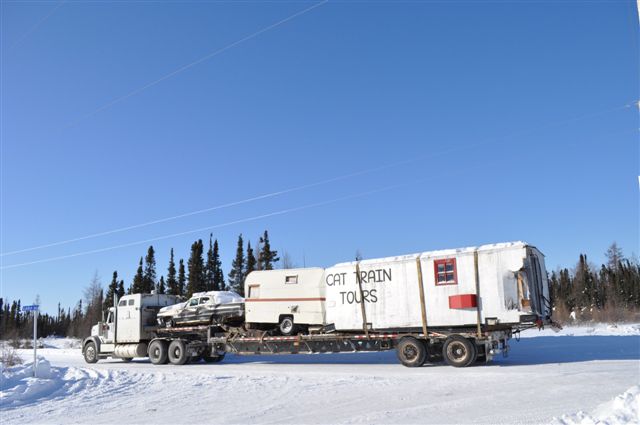 GOT TO HAVE SOME ICE ROADS TO MAKE THE TRIP MORE FUN.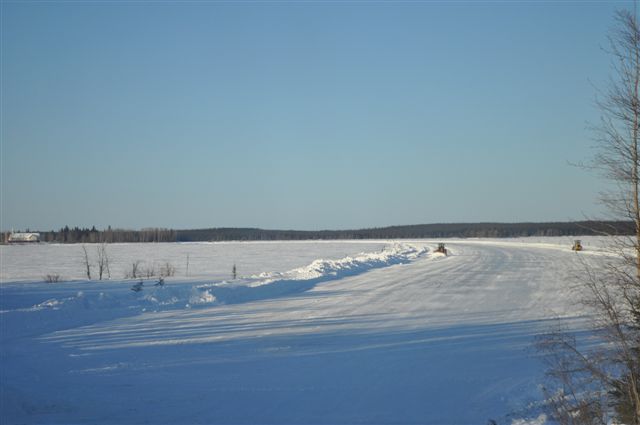 ARRIVING IN LYNN LAKE.