ILFORD RETURN 2011
PAGE TWO
DECEMBER 26 2011
VINCE AND JONATHAN DROVE BACK TO ILFORD FROM LYNN LAKE WHICH IS 500KM ONE WAY TO GET ANOTHER LOAD OF COLLECTABLES. THE WELDING SLEIGH BEING HEAVY SUNK THE MOST IN TO THE MUSKEG. ALSO YOU CAN SEE VINCE IS ADDING CHARACTER TO MY COLLECTABLES EVERYTIME THE BUCKET OF THE BACKHOE SLIPS, LOL.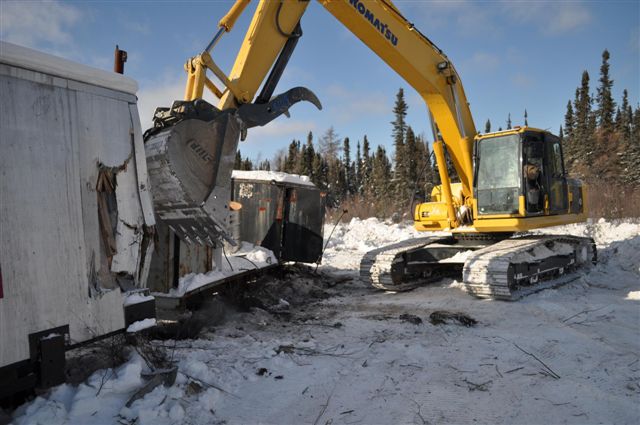 IN FIVE YEARS THINGS SURE DO SINK.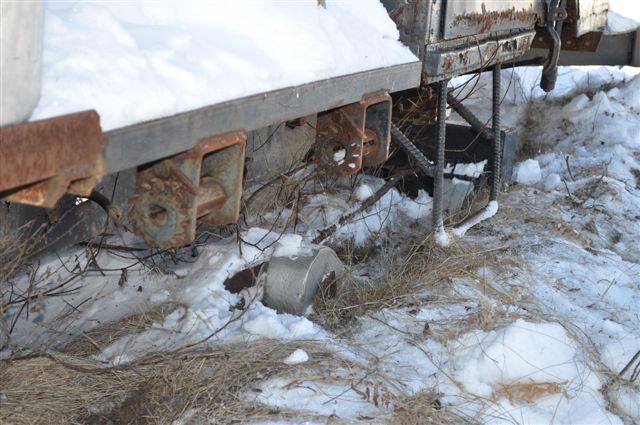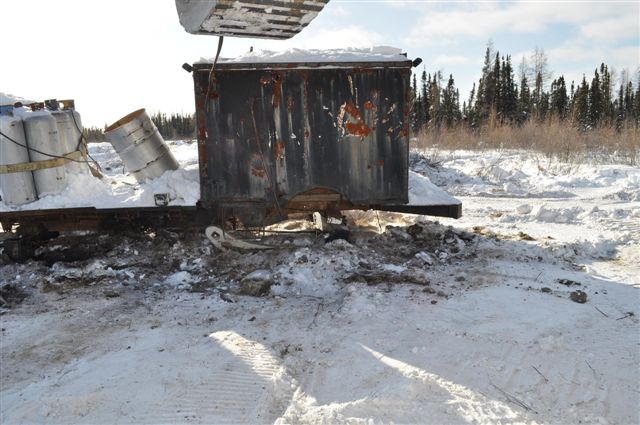 LOTS OF WORK WITH THE MANUAL EQUIPMENT TOO.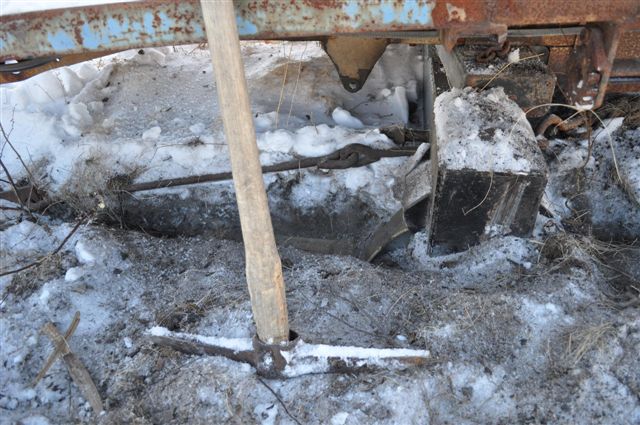 ENOUGH TIME SPENT NOW LETS JUST GET IT LOADED.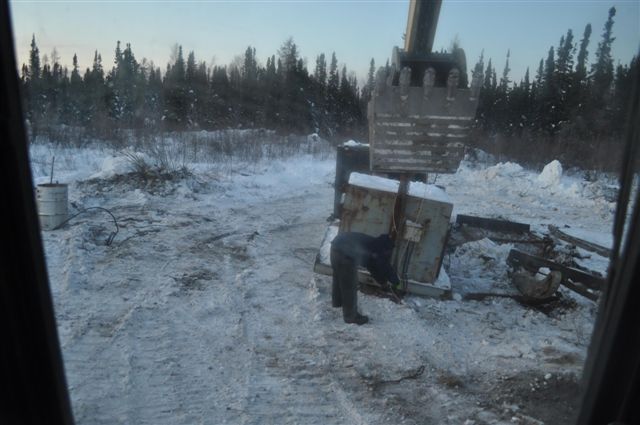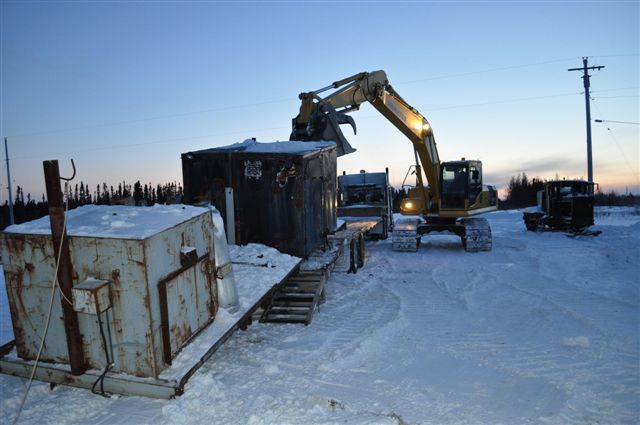 THE LINN TRACTOR IS LAST TO GO ON AND OF COURSE IT IS DARK.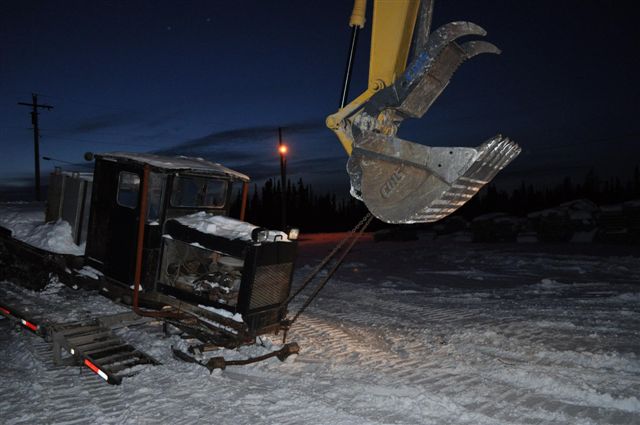 IN THE DAYLIGHT THE NEXT DAY THE LINN TRACTOR SURE LOOKS ROUGH.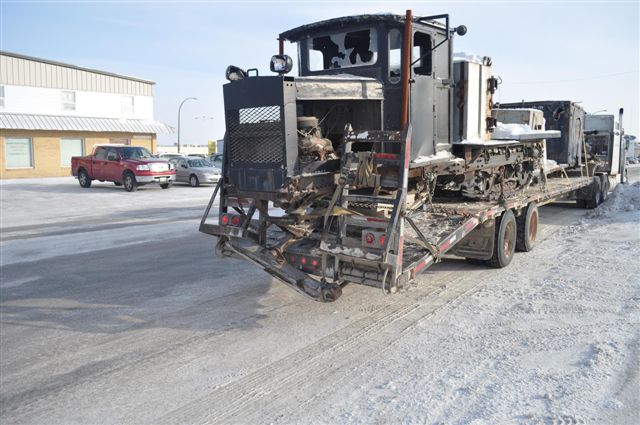 ARRIVING BACK IN LYNN LAKE WAS NOT A PRETTY SIGHT.