ILFORD MISSION AGAIN
DECEMBER 8 2004
I RETURNED TO ILFORD, MB. WHEN THE WEATHER TURNED VERY COLD AND LOADED THE SECOND RAILCAR OF SCRAP METAL. PLUS SKI-DOOED 70 MILES IN KNEE DEEP SNOW WITH KIP THOMPSON "WHO IS 78 YEARS OLD" TO SEE www.silsbylakelodge.com WHAT A TRIP AND THE FUN WE HAD AT -35c BELOW.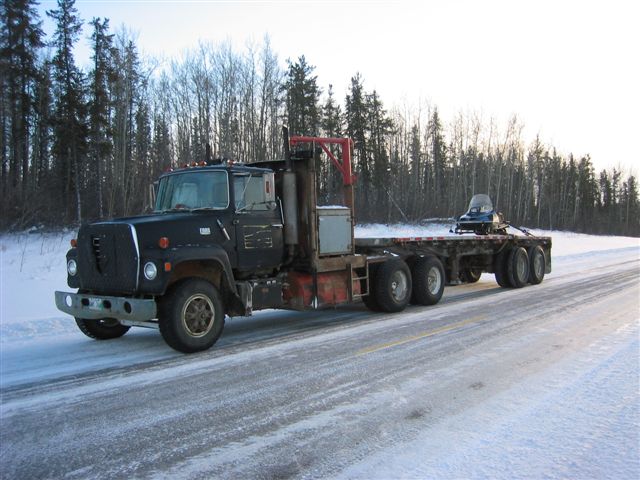 THIS IS THE WAY WE HAUL OUR SKI-DOOS IN THE GREAT WHITE NORTH.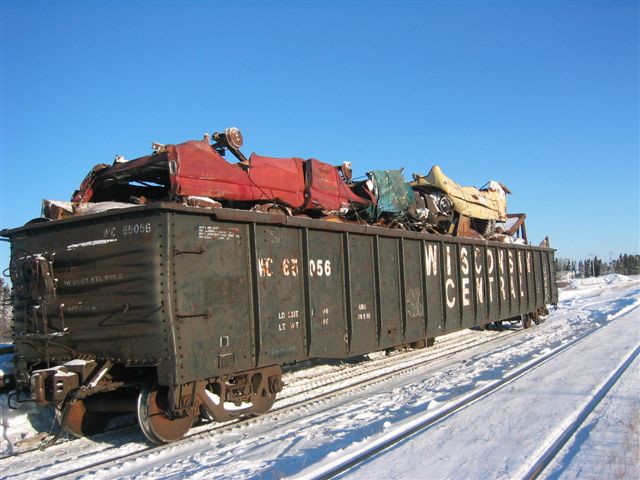 ANOTHER SAFE LOAD OF SCRAP, I SAVED ALL THE EASY STUFF TO LOAD BECAUSE MOST PEOPLE LOAD THE EASY STUFF FIRST BUT I DO IT THE OTHER WAY AROUND DO TO THE COLD WEATHER COMING.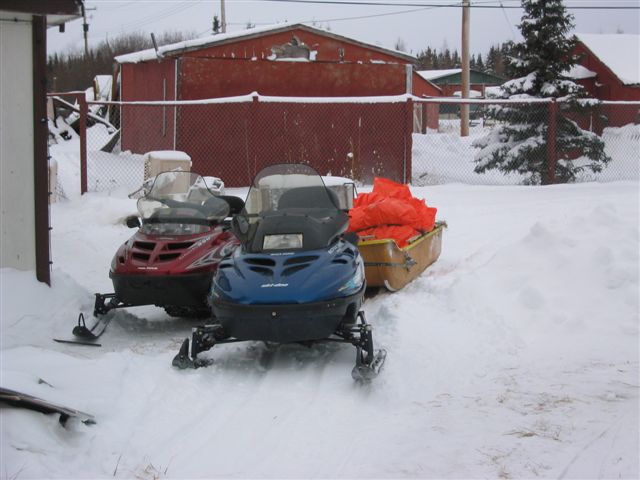 THE SKI-DOOS FOR THE 70 MILE TRIP BESIDE KIP'S HOUSE. THE SLEIGHS ARE LOADED WITH ENOUGH GAS, TOOLS AND BEDROLLS FOR SURVIAL.
WHEN WE ARRIVED AT THE LODGE THAT NIGHT, WE DIDN'T STAY IN THE FANCY 5 STAR CABINS. BUT WE CHOOSE THE OLD FREIGHTING CABOOSE BECAUSE IT IS EASIER TO HEAT WITH A WOOD STOVE.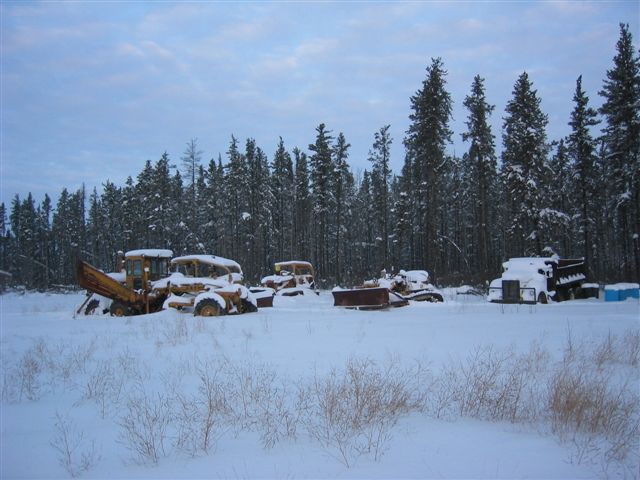 SOME OF THE COLLECTIBLES AT THE LODGE, THE GRADER AND 3 CATS WILL BE HAULED OUT ON THE 70 MILES OF ROAD WE ARE PUTTING IN THIS WINTER.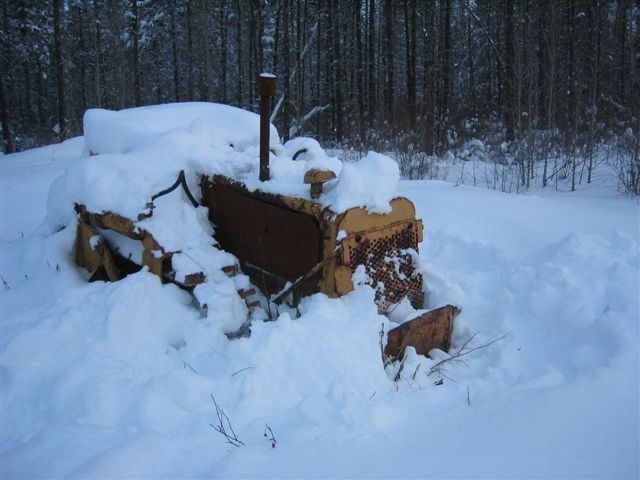 D4 CAT KNOWN AS "KLUNKER"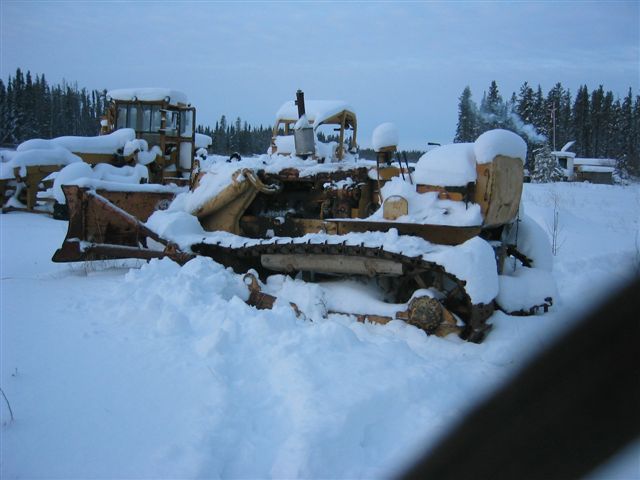 D6 9U KNOWN AS "CUDDLES"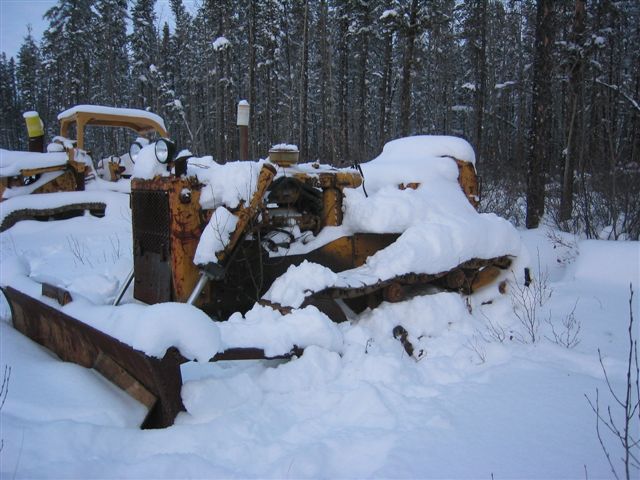 D6B KNOWN AS "TOO NEW" TOO NEW FOR ME TO OWN, LOL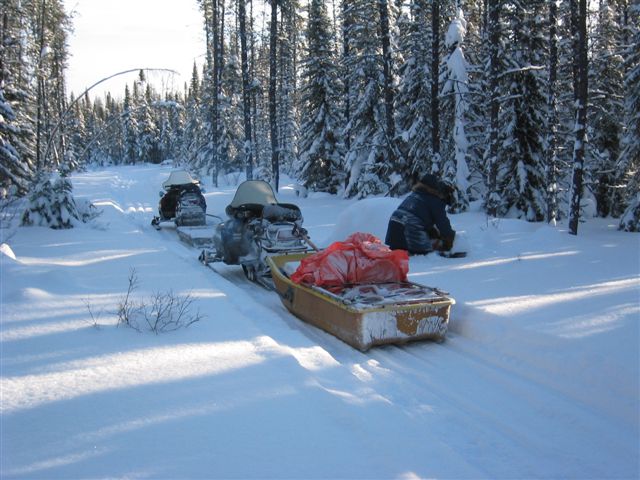 ON THE WAY HOME THE NEXT DAY WE CHECKED OUT AN ABANDON SKI-DOO ON THE TRAIL.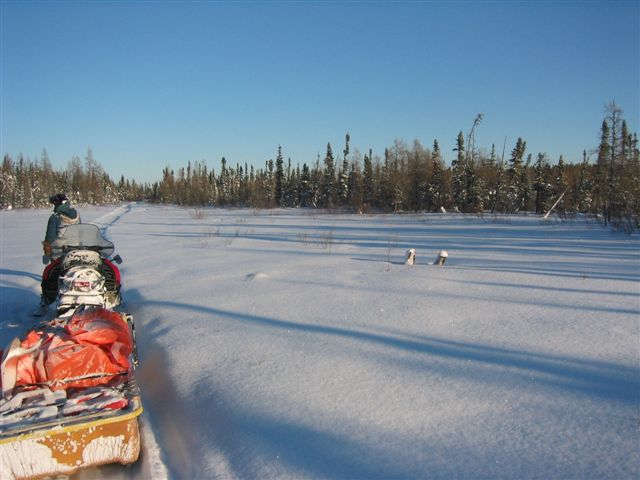 THIS IS THE SPOT WHERE THE "BISMARK" AND "THE HOOD" SPENT 3 YEARS IN THEIR WATER GRAVES. THE 2 TREE STUMPS ARE DEAD HEAD THAT WERE USED IN THE SALVAGE OF THE CATS. THANSK