ILFORD CAMPING TRIP
APRIL 2006
WE WENT TO ILFORD, MB THINKING WE WERE GOING FREIGHTING, BUT INSTEAD WE WENT ON A CAMPING TRIP WITH STEVE FROM THE SOUTH POLE. YES THE SOUTH POLE, STEVE WAS DOWN THERE AS A CATERPILLAR GENSET MECHANIC AND 2 WEEKS LATER HE WAS ON THE CAT TRAINS WITH US. WOW IS ALL WE HAVE TO SAY TO HAVE AS WE CALL HIM A "VIP GUEST". WE ENJOYED SEEING ALL HIS PICTURES OF THE ANTARCTICA AND LEARNING OF A PLACE WE WILL NEVER GET TO VISIT. SO WE WOULD LIKE TO THANK STEVE FOR BEING OUR GUEST ON THE CAT TRAINS.
HERE IS THE QUICK STORY AND SOME PICTURE TO TEASE YOU WITH SO ENJOY.
THANSK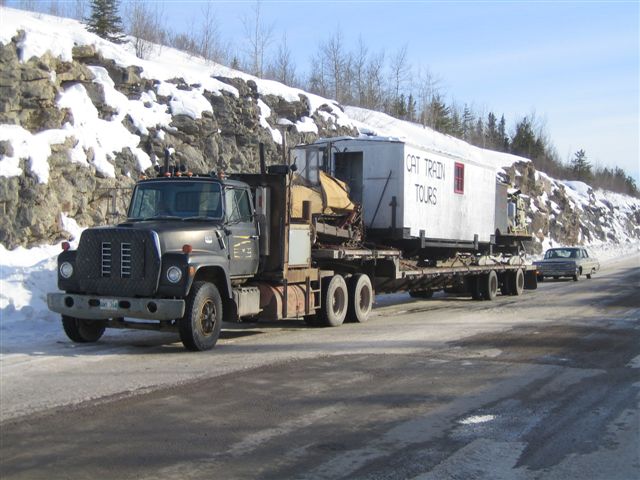 THE 32 YEAR OLD FORD SEMI AND THE 42 YEAR OLD BELLE-AIR CAR WITH THE BIG BACK SEAT ALSO THE 51 YEAR OLD TD-6 KNOWN AS "CURSE OF REVERSE" WITH THE 50 YEAR FREIGHTING SLEIGHS. SO YOU SEE WHY I'M THE "KING OF OBSOLETE" WHEN I'M HEADING OUT A 500 km ONE WAY TRIP TO ILFORD, MB.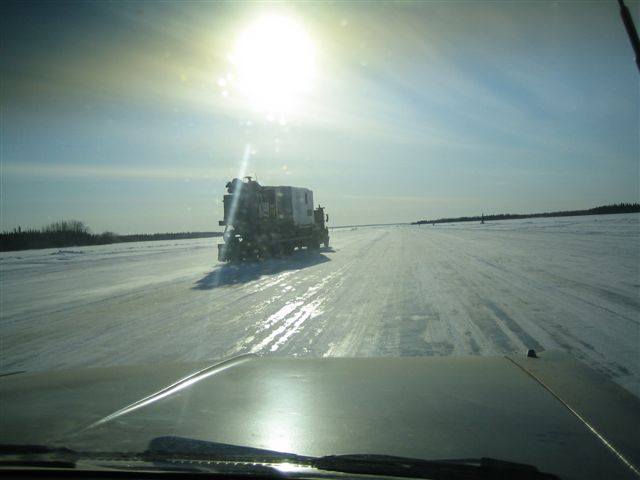 THE BELLE-AIR WITH THE BIG WINDSHIELD WORKS GOOD FOR TAKING EXCELLENT PICTURES OF THE ICE ROADS.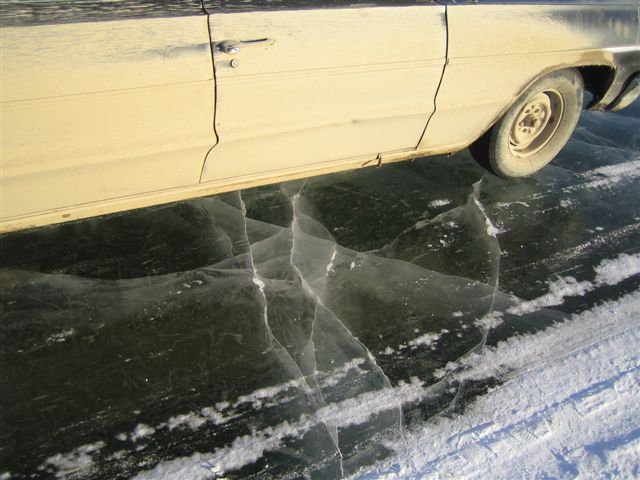 OH I LOVE THE ICE ROADS, EXCELLENT PICTURES.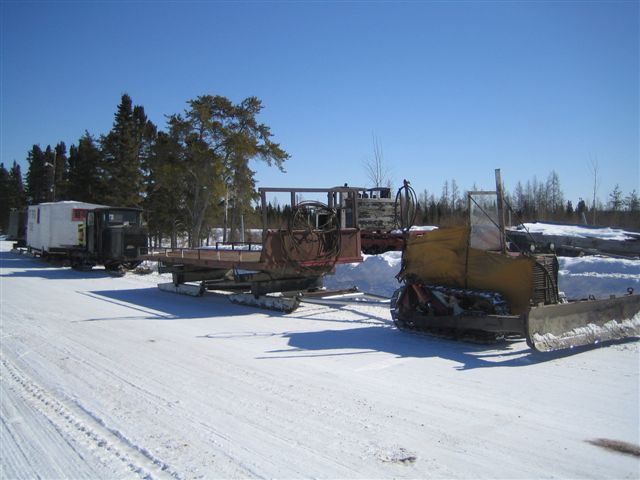 IT HAS BEEN 30 YEARS SINCE THE CAT TRAINS HEADED OUT OF ILFORD, MB SO IT FELT GOOD TO SEE HISTORY REPEAT ITSELF.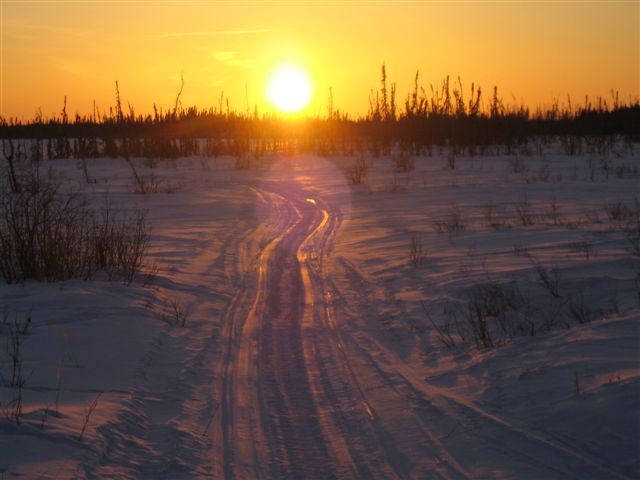 WHAT MORE COULD A FELLOW WANT THEN A VIEW LIKE THIS.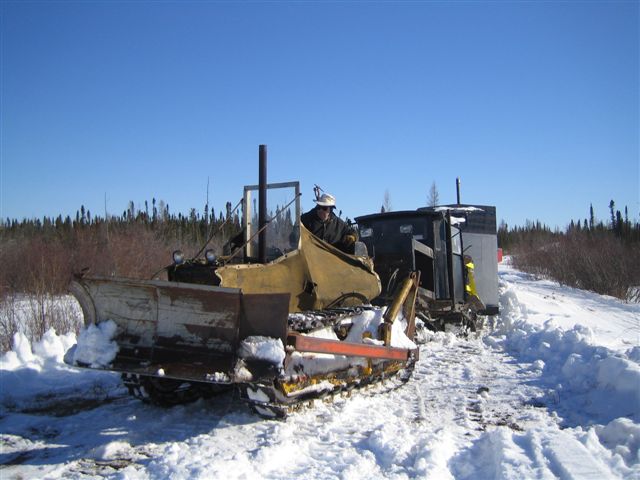 THE FAMOUS BLACK CAT DOING A TANDEM PULL WITH THE LINN TRACTOR THROUGH A DRY CREEK BED.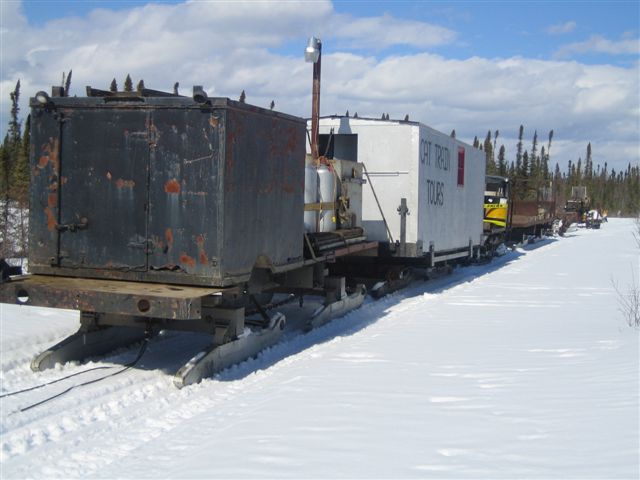 STOPPING FOR LUNCH ON THE CAT TRAIN TRAIL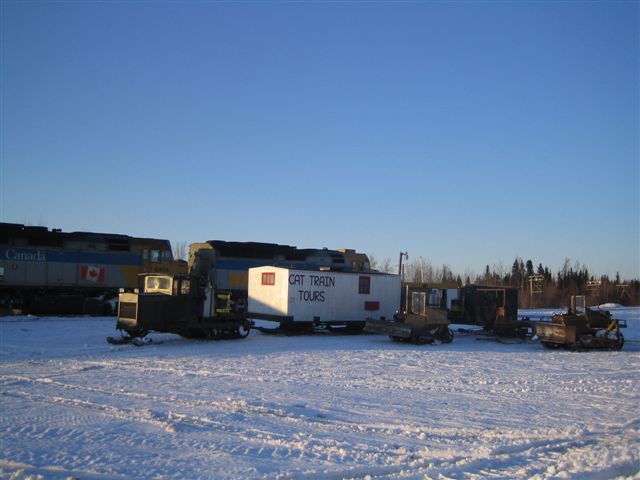 AFTER A WEEK WITH US, STEVE HOPPED THE TRAIN TO RIDE IT SOUTH.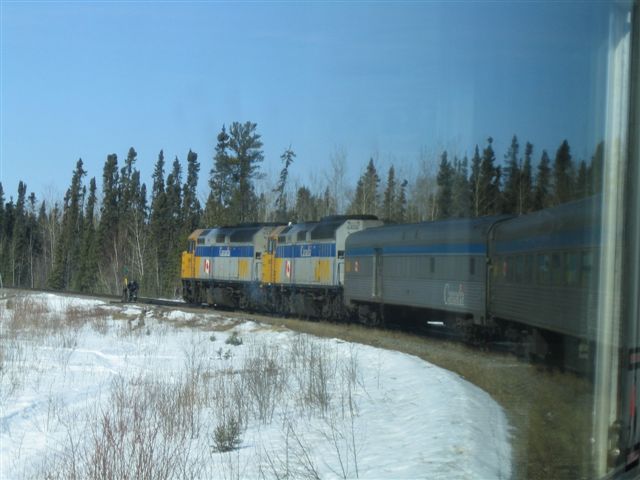 TWO DAYS LATER WE RODE THE NEXT TRAIN SOUTH BECAUSE THE ICE ROAD WAS MELTING AWAY.
THANSK