D6 9U CATERPILLAR
THE HOOD
JANUARY 2009
JUST A QUICK UPDATE ON THE D6 9U KNOWN AS "THE HOOD". I HAD TO BUILD A SPROCKET IN 2007 BECAUSE I DID NOT HAVE ONE.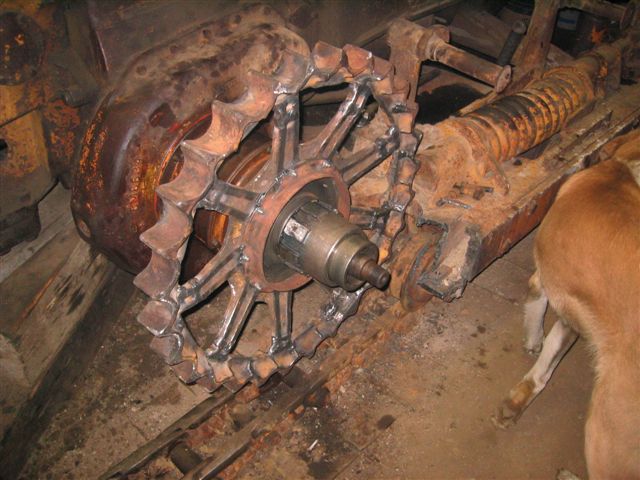 THE TEST RUN AFTER ABOUT 2 MONTHS OF WORK IN MY LITTLE SHOP.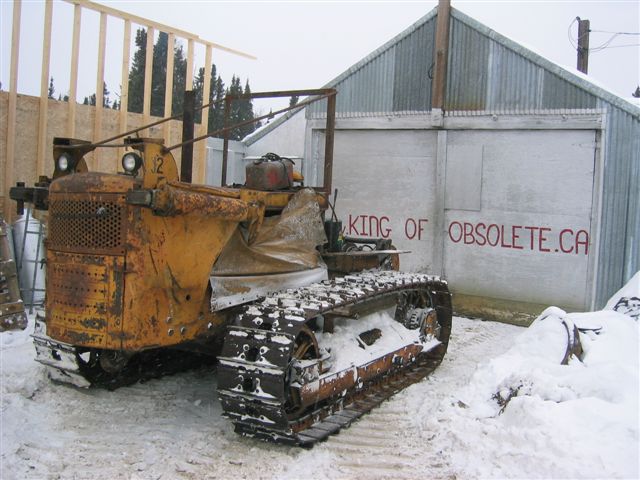 THERE IS ONLY ONE VIEW LIKE THIS AND IT IS FROM "THE HOOD"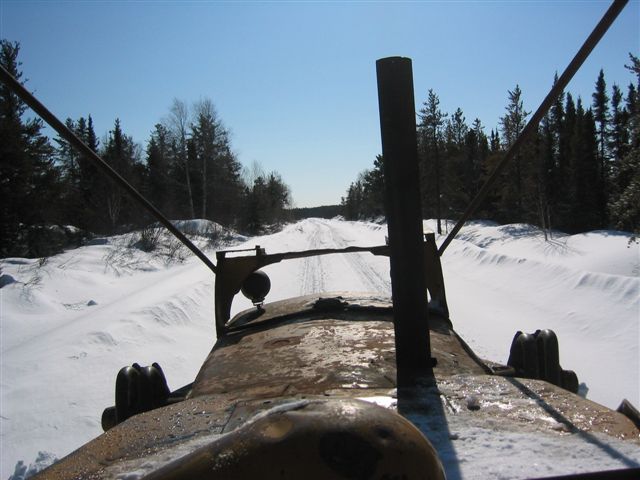 THE WINTER OF 2007-2008 WAS THE BUSIEST FOR "THE HOOD" WHICH INCLUDED WORKING ALONG SIDE A MODERN 2006 D6 CAT.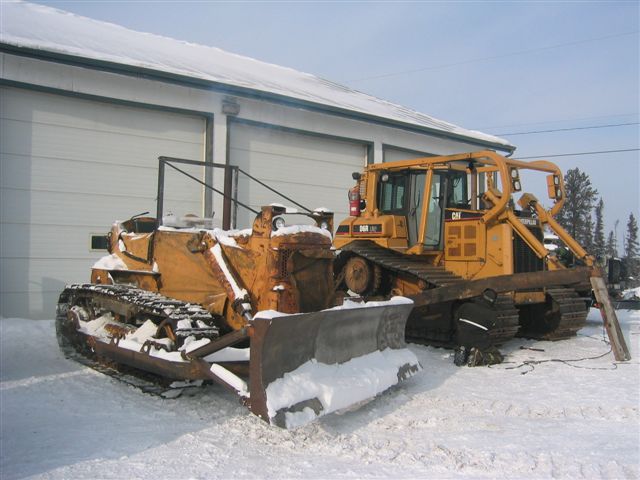 DRAGGING SOME DRILL ROADS WITH THE "Z" DRAG.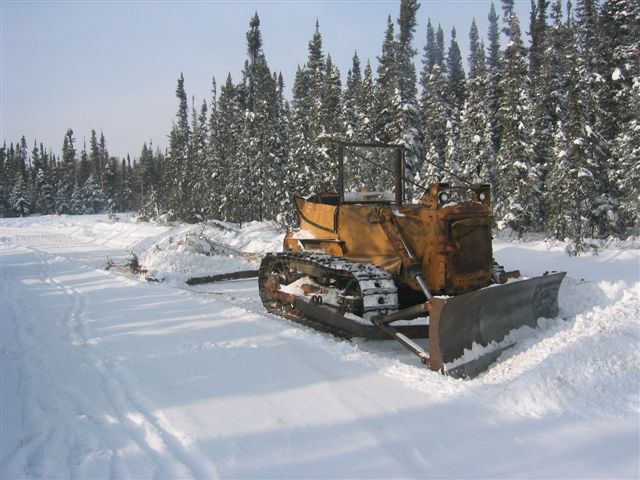 "THE HOOD" MOVED THE DRILL AROUND TO THE DIFFERENT DRILL SITES.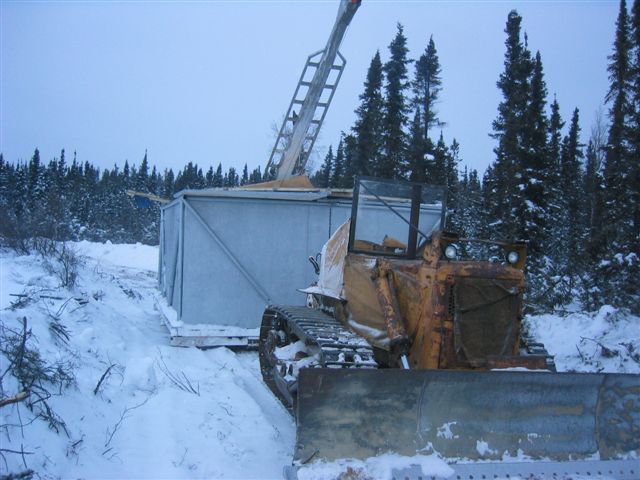 THEN WE DID THE "ROCKET TOUR" IN MARCH OF 2008 WHICH WAS VERY VERY COLD.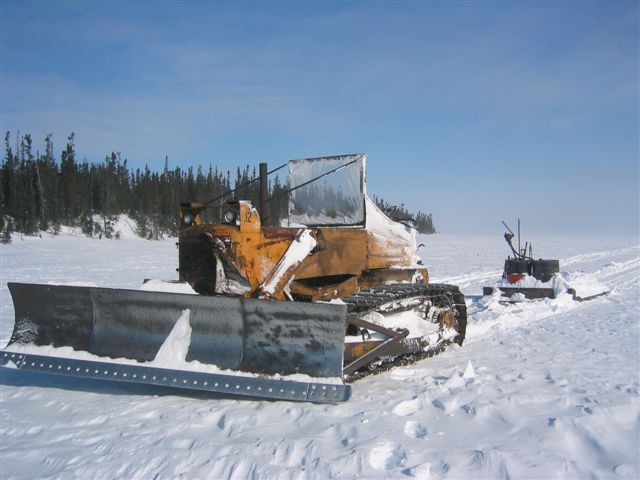 JANUARY 2009 GETTING READY FOR A LITTLE SNOW PLOWING AT -32c.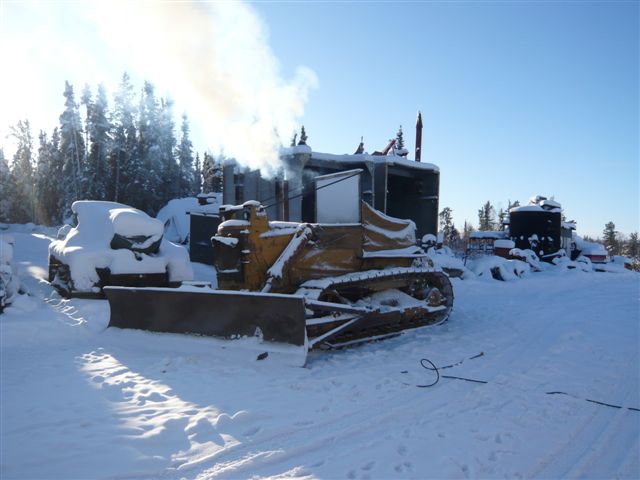 DECEMBER 2011
THE HOOD HAS BEEN BUSY WORKING ON AND OFF FOR THE LAST 2 YEARS. THE OTHER DAY I FIRED HIM UP AT -20 TO DO A LITTLE SNOW PLOWING.