1976 Ford 9000 Sunken Recovery
In 1996 when i arrived in the town of WHO-ville, the local topic of the Table of Truth at the hotel cafe was this sunken semi truck on Reindeer Lake. When asked for more details no one could get the story straight so it became more and more confusing like all other stories at the Table of Truth. Any one i contacted over the next 20 years seem to have different versions of the sinking of the truck and location. Plus in those 20 years any electronic search equipment for water had become more and more affordable.
May 2016 i bought my first side scan sonar at $4500.00 which is the price of a good leather love seat and couch. The enjoyment of a leather love seat and couch could cost me child support payments for the next 18 years so a side scan sonar in my eyes is cheap. We hit Reindeer Lake knowing there were a few good items we want to check out. It did not take us long to find the Beech 18 which i later recovered and then we found the semi truck. After finding an airplane a semi truck is boring so we lost interest in the truck while we focused on the airplane.
December 2019 i received a package in the mail with pictures of the semi truck sinking which i have waited 23 years to see. With that it was decided we are going to salvage the semi truck and drive it home,,,,,,,in theroy.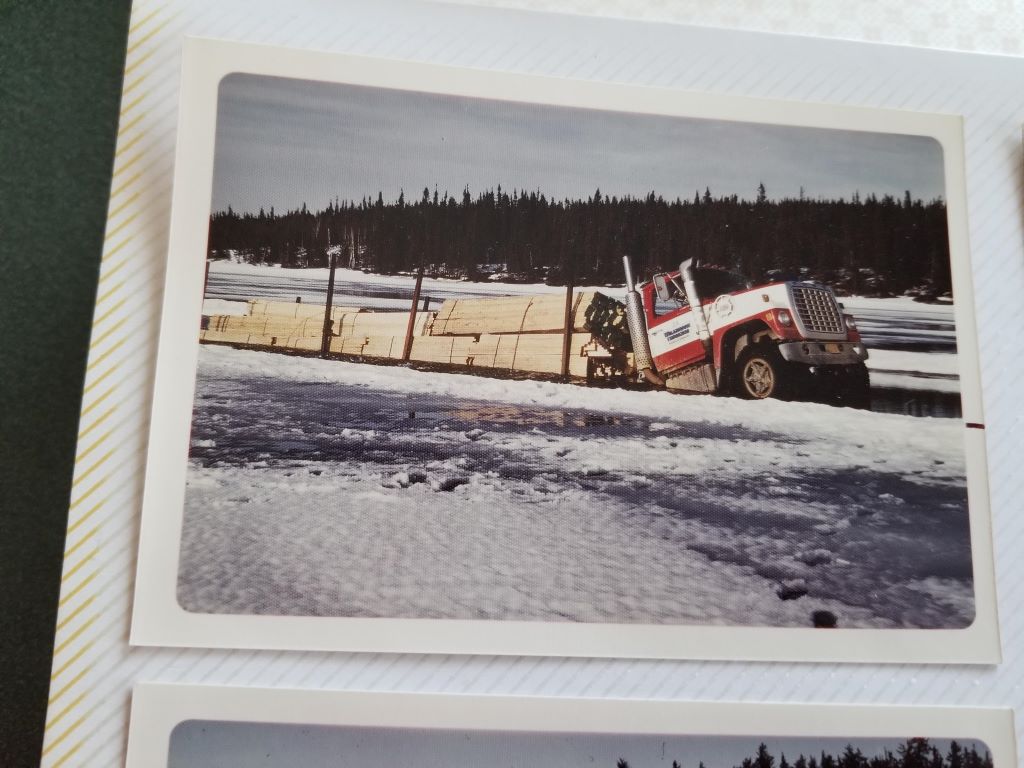 the lumber was saved from the truck before it completely went under the ice. these pictures show the finally hours that the ford 9000 was on surface.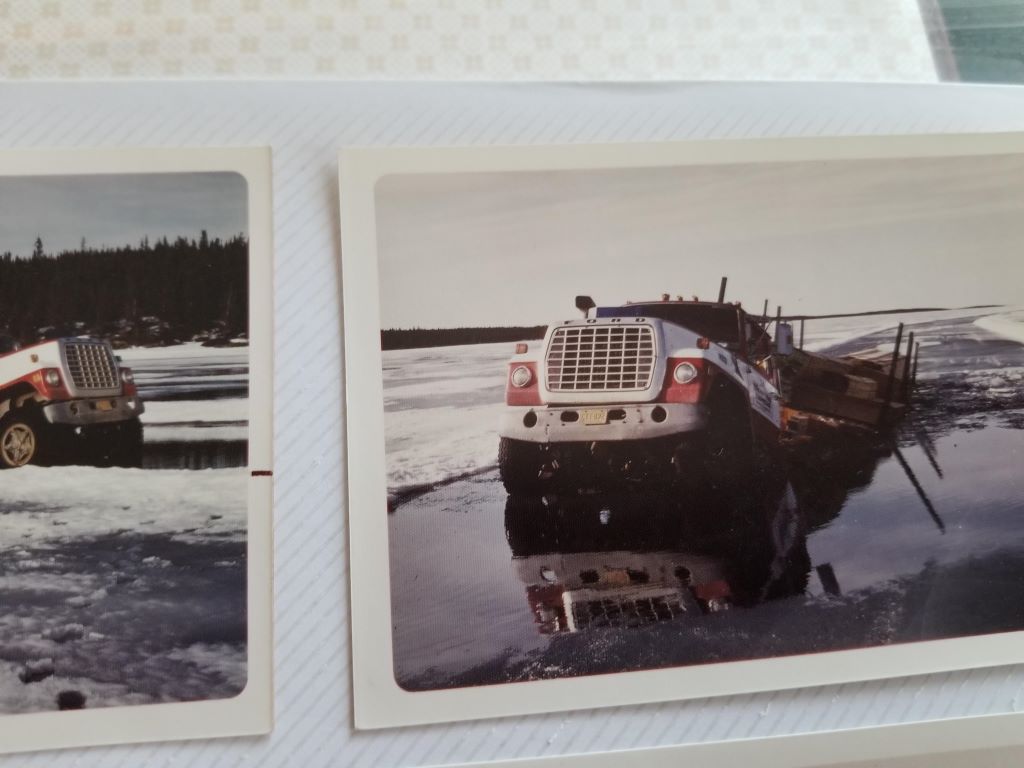 december 2019 we took the bombardier out to where the sunken ford 9000 sits to get some more info but first we have to get the bombardier there.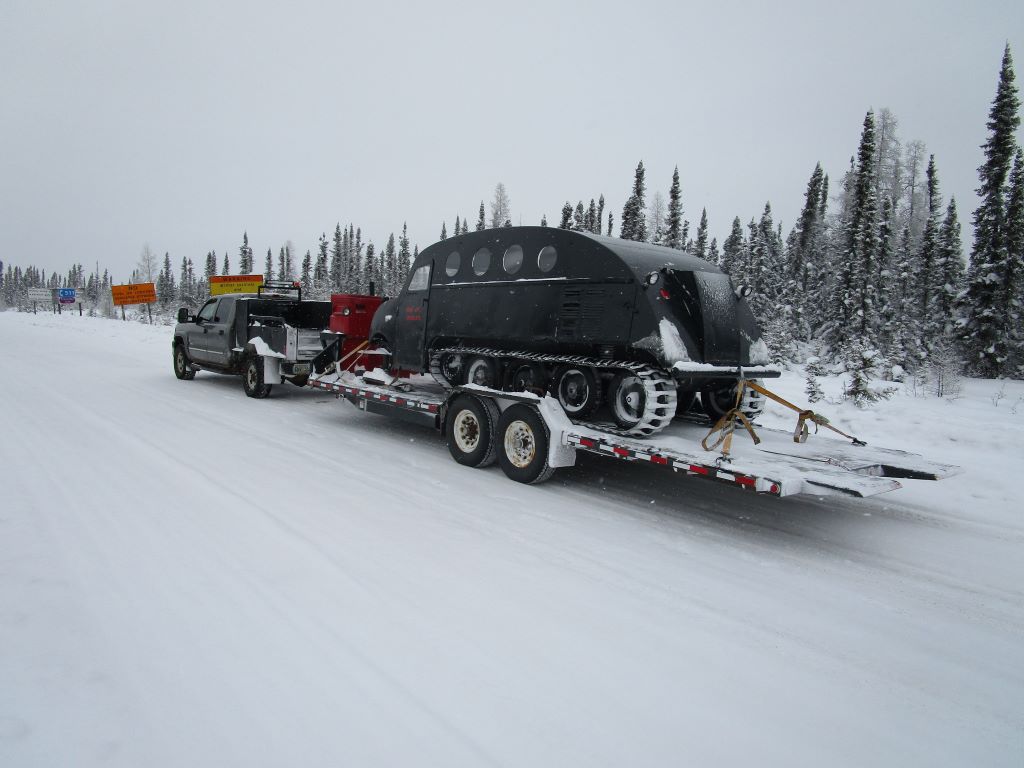 it was a nice day to drill holes in the ice to get more info.
the plan is to salvage the sunken suburban from 2009 that is full of soda pop first because it is infront of the sunken ford 9000. i had to whip a drawing using my Etch-a-Sketch to show my Kingdom Followers how this is going to work. the sunken ford 9000 has to return back to shore where there is road access by traveling under the Toon and Mini Barge. the film crew and the ladys from Hooters cafe will follow along.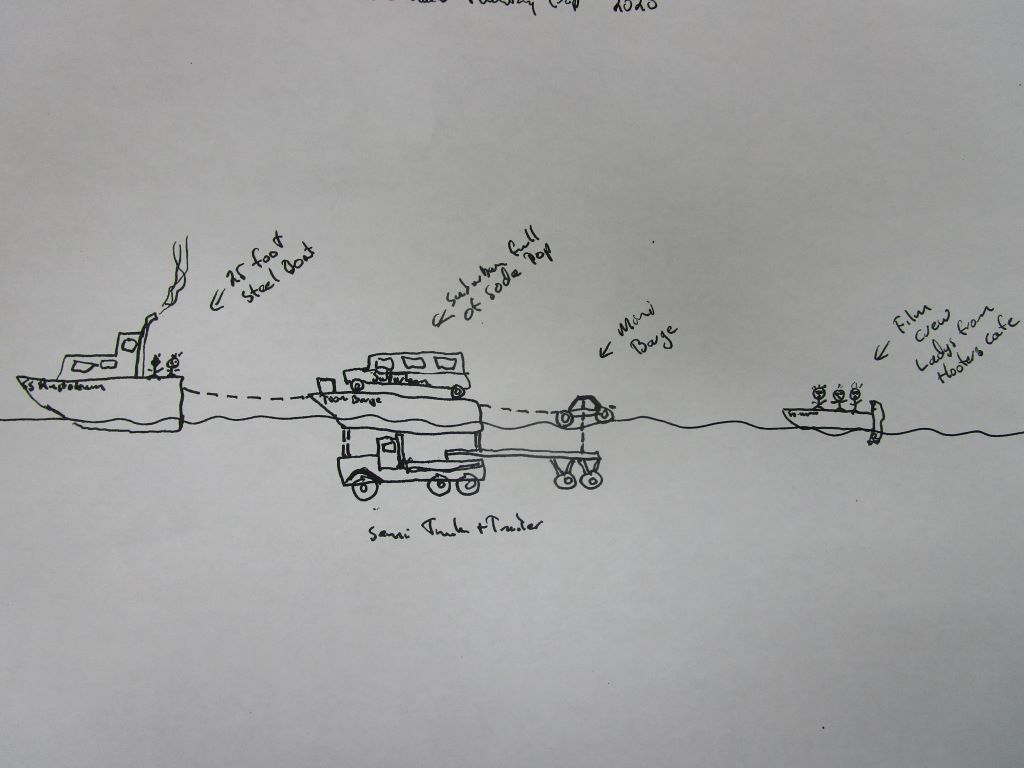 then i whipped up these 3D models to show how the sunken ford 9000 is laying on the driver side. i used my european model of a truck from my 15 second of fame on Ice Road Truckers.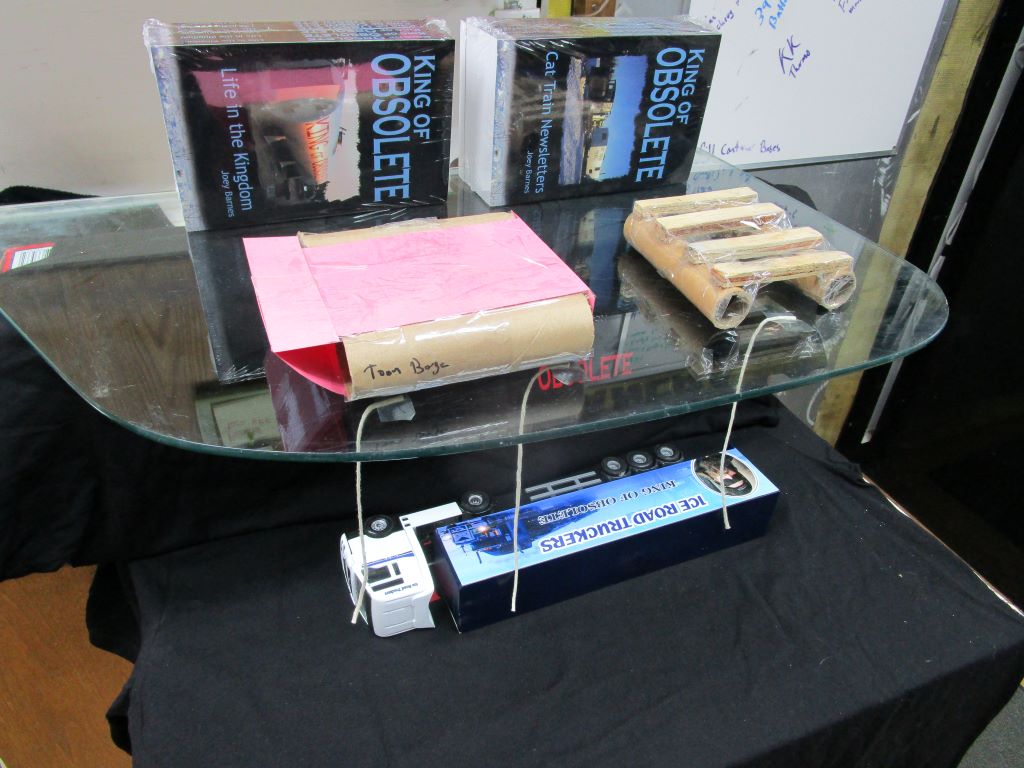 the sunken ford 9000 then will be raised up tight under the barge for the trip back to shore where road access is. once at shore the barges will be unhooked and the sunken ford 9000 winched out of the water and driven back tot he Kingdom.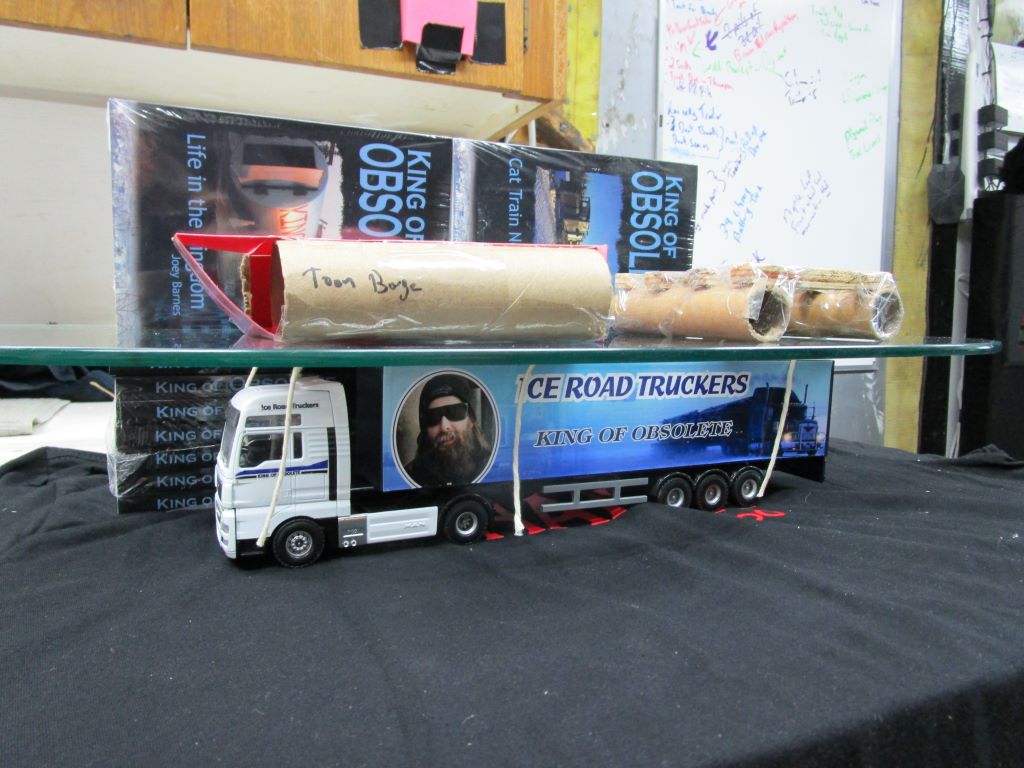 more to come