RECYCLING IN THE GREAT WHITE NORTH
KING OF OBSOLETE DOING WHAT I CAN WITH THE RECYCLED METAL BECAUSE I CAN'T AFFORD THE NEW STEEL FOR MY PROJECTS.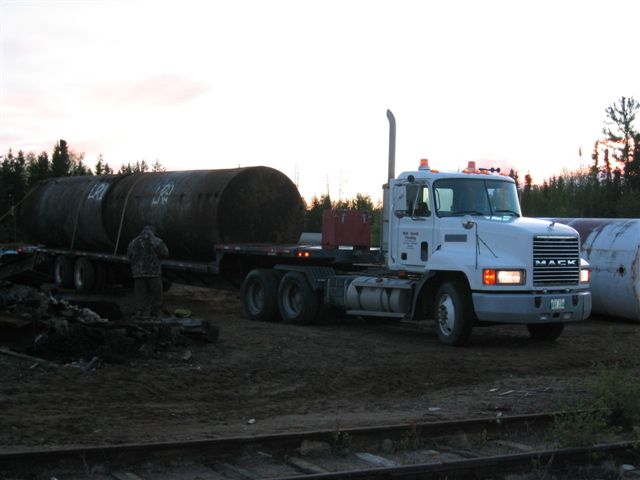 HERE WE ARE GETTING OLD UNDER GROUND FUEL TANKS FROM LEAF RAPIDS, MB. OF COURSE BUDDY BARRY IS DELIVERING THEM. THEY ARE GOING TO MAKE VERY NICE BOATS BECAUSE THEY DIDN'T GET ALL DENTED UP.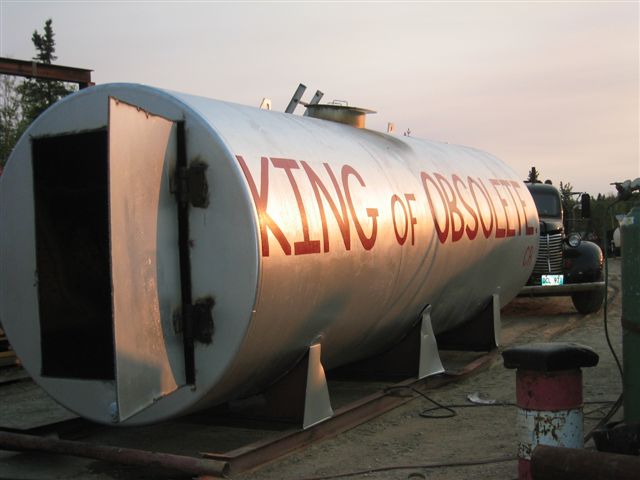 THE KoO SIGN FROM LAST SUMMER BEING MADE INTO A SHED. WE MUST USE EVERY SPACE IN THE "KINGDOM" FOR STORAGE BECAUSE I'M GETTING TO OLD TO FIND MY COLLECTABLES IN THE SNOW.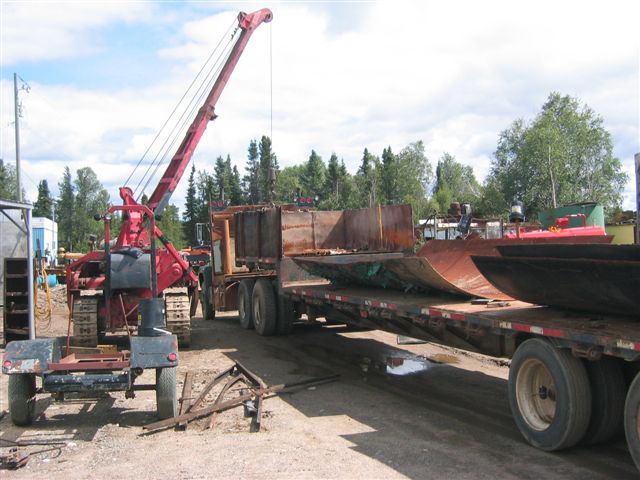 JULY 2005, MAKING SIDES ON BUDDY BARRY'S TRAILER TO HAUL THE LAST OF THE SCRAP METAL FROM THE SCRAP YARD.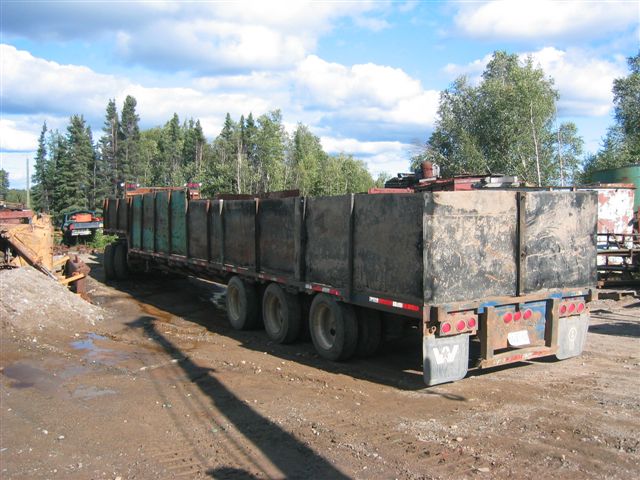 THE FINISHED TRAILER, WOW DID IT TURN OUT NICE CONSIDER WHAT I HAD TO WORK WITH. ONCE AGAIN THE "KING" WORKED HIS MAGIC. LOL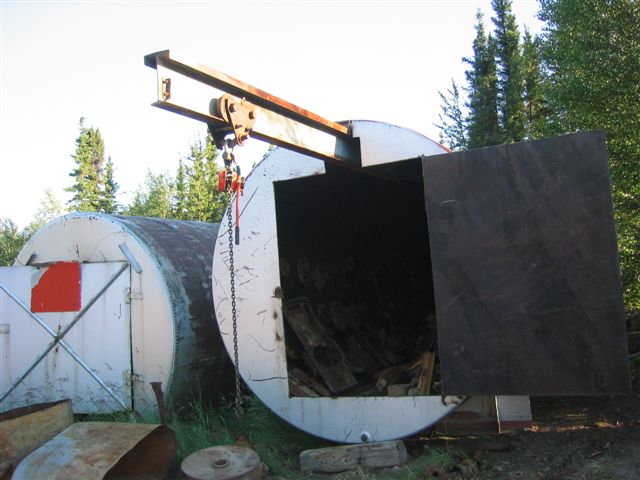 THESE ARE SOME OF MY TANK SHEDS THAT ARE MADE OUT OF OLD FUEL TANKS. THIS IS KNOWN AS THE "CAT PARTS SHED" AND IT HAS A TROLLEY BEAM TO GET THE BIG STUFF TO THE BACK OF THE SHED. OF COURSE THE BEAM IS RECYCLED TOO. (WE DON'T KNOW WHAT THE TAXMAN WILL BE CALLING THIS SHED YET, HE MIGHT BE CALLING IT "ADD $500". LOL)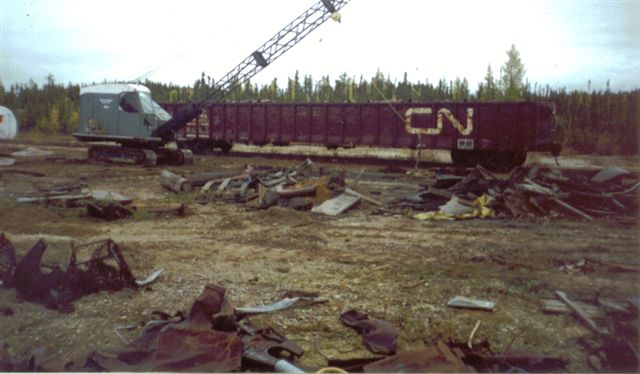 1946 15B BUCYRUS ERIE DRAGLINE WITH A WALKER MAGNET LOADING SCRAP IN 2003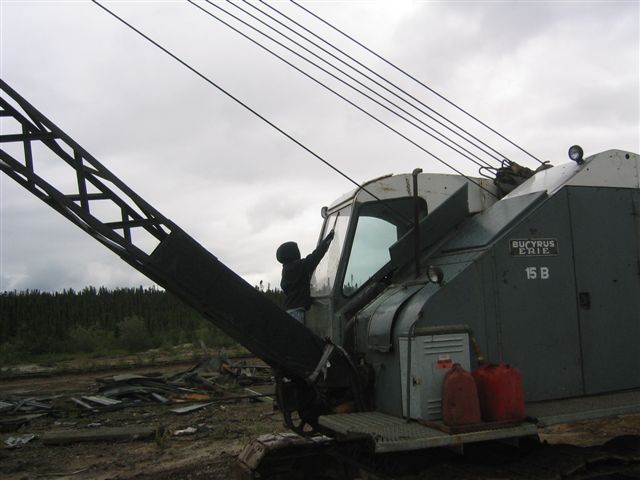 JULY 2005 XENA IS MY WINDSHIELD WIPER FOR THOSE RAINY DAYS.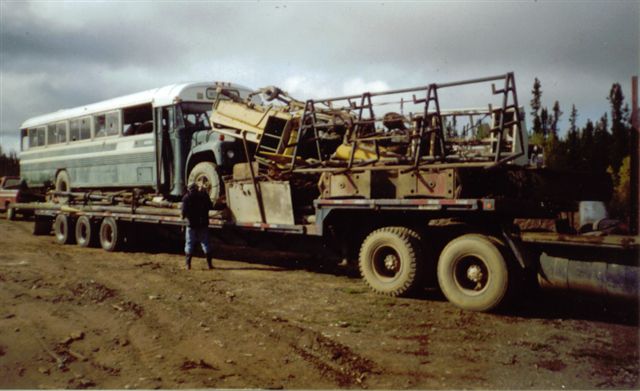 NICE SAFE LOAD FROM RUTTAN MINE 2002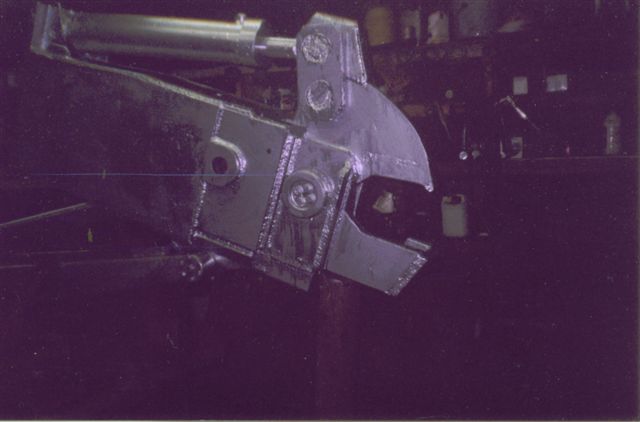 BUILT A CHICKEN OUT OF SCRAP STEEL FOR CUTTING SCRAP STEEL 2002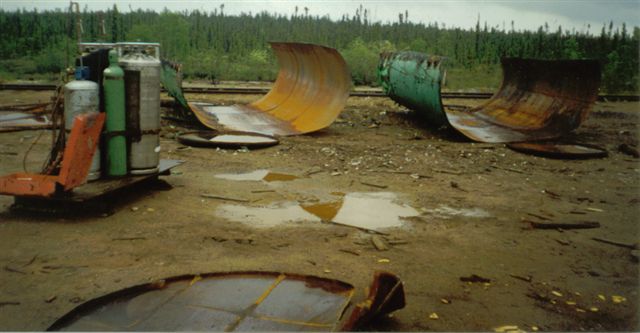 THE START OF A RAMP BOAT FROM A 3000 GALLON FUEL TANK 2002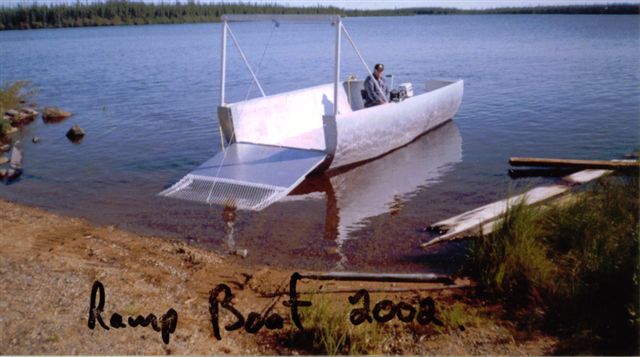 THE FINISHED RAMP BOAT, WORKS GREAT, NOT BAD FOR SCRAP STEEL 2002
UPDATE ON RAMP BOAT JULY 2006
WE CHANGED THE MOTOR MOUNTING ON THE BACK OF THE BOAT AND DID SOME OTHER CHANGES. SO OF COURSE WE HAVE TO TEST IT OUT.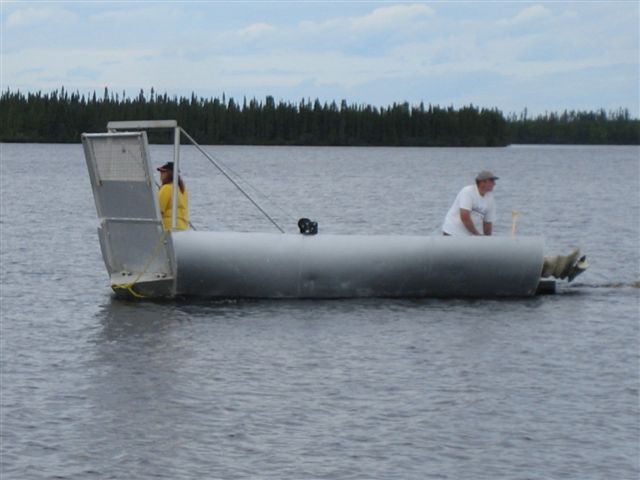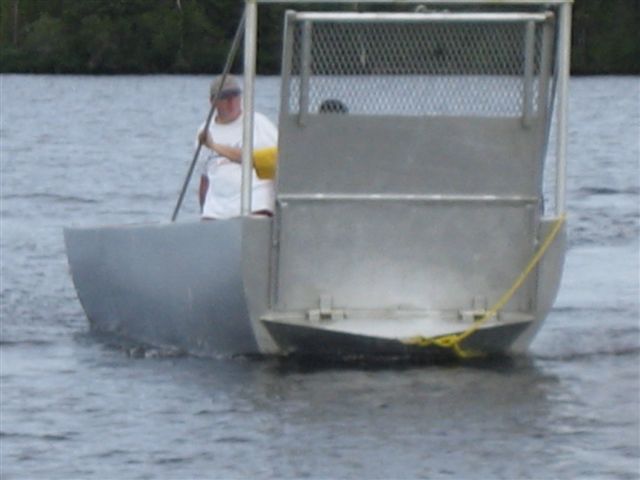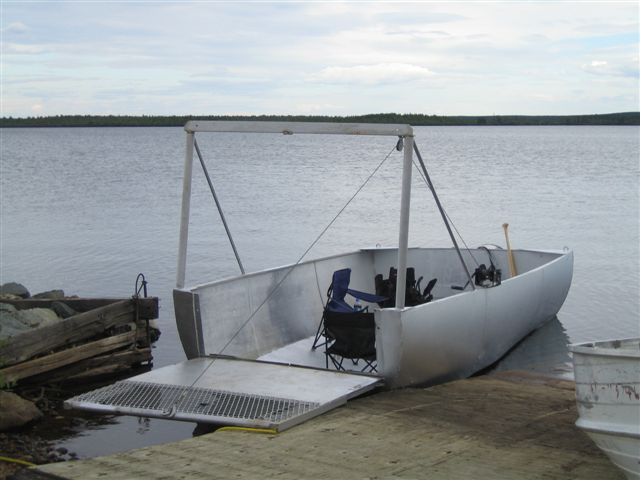 DECEMBER 2005
HERE ARE A FEW QUICK PICTURES OF MY LATEST PROJECTS IN THE "KINGDOM"
BUILT A CAR PORT FOR THE "BEL-AIR" CAR IN AN AFTERNOON WITH RECYCLED STEEL.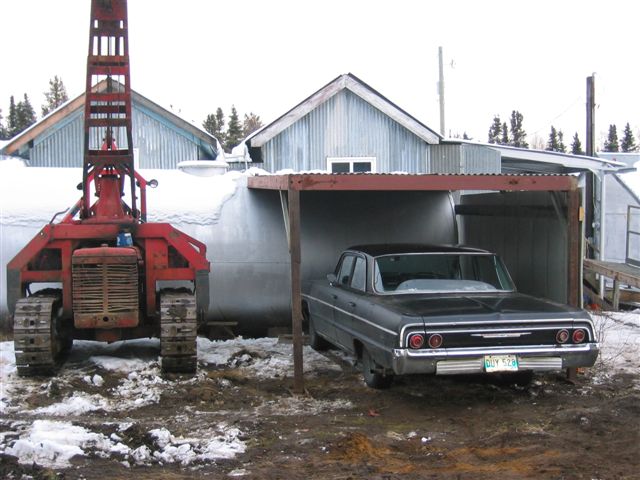 THE HOT WATER TANK IN THE "KINGDOM" QUIT SO WE WENT AND GOT A USED ONE. RECYCLING AT IT FINEST. LOL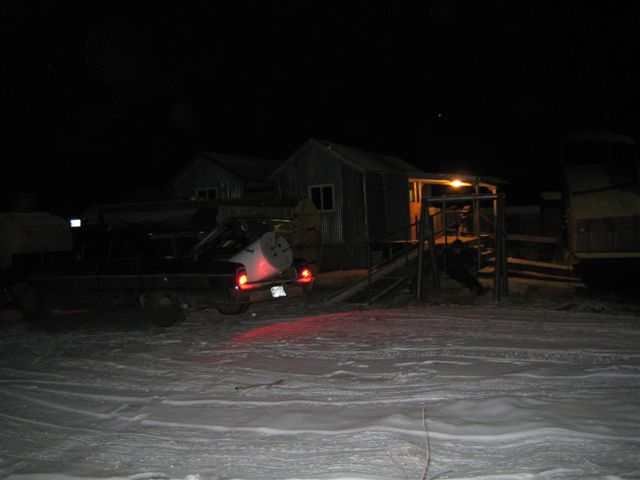 MORE NICE TANKS ARRIVE ON A SUNDAY, THE CONTRACTOR WAS NICE ENOUGH NOT TO DENT THEM ALL UP.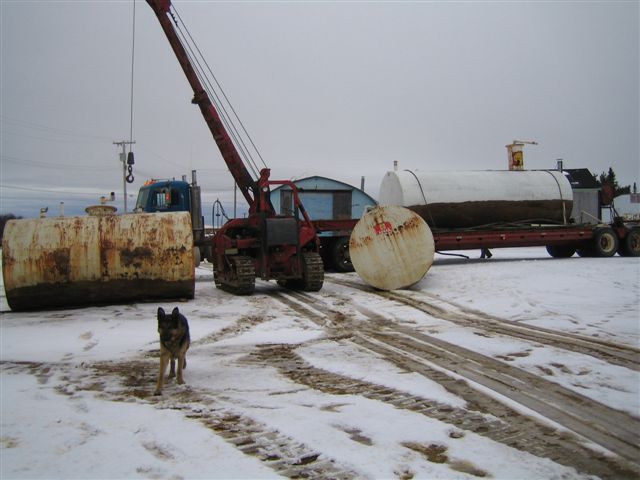 THEN I NEEDED A QUICKY WOOD STOVE SO THIS IS WHAT WHIPPED UP IN AN HOUR.