PART TWO
JULY 27 2013
WITH THE "RAMP BOAT" ON THE SHORE IT WAS EASY TO GET THE PUMP SET UP TO REMOVE THE WATER.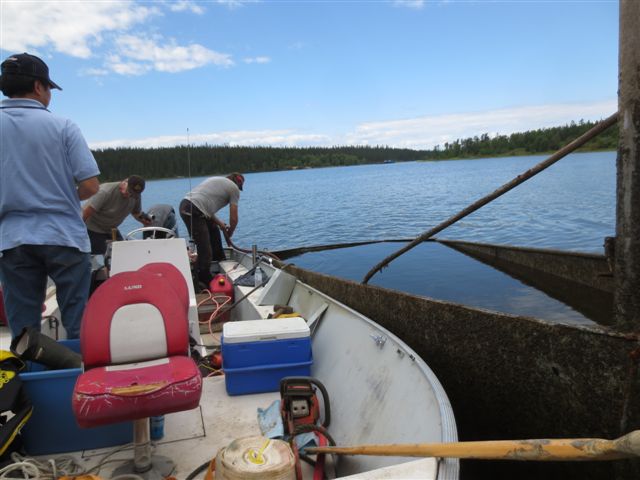 THERE IS A LOT OF WATER IN THE BOAT AND IT TOOK ABOUT AN HOUR TO PUMP OUT.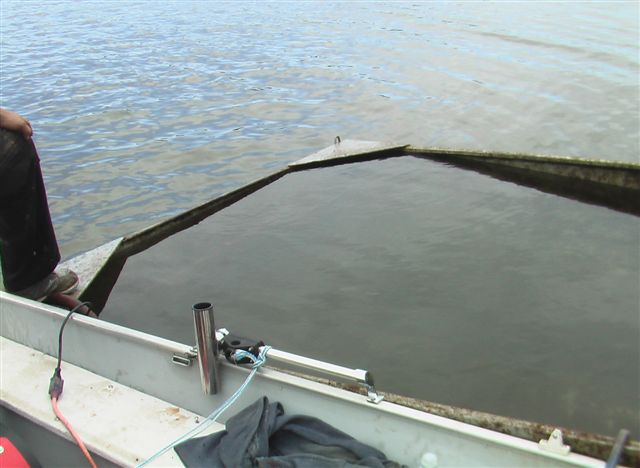 WHILE THE PUMP IS RUNNING WE ALL ENJOYED A NICE LUNCH.
LUNCH INCLUDED SMOKED FISH FROM OUR FRIENDS IN KINOOSAO SASK.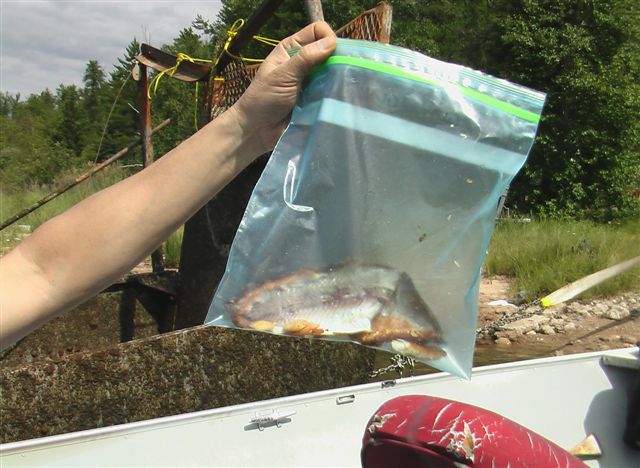 FOR THE LUNCH TIME ENTERTAINMENT INCLUDED ALFIE ARRIVING WITH HIS BARGE FROM BROCHET WHICH IS A 12 HOUR RIDE FOR HIM.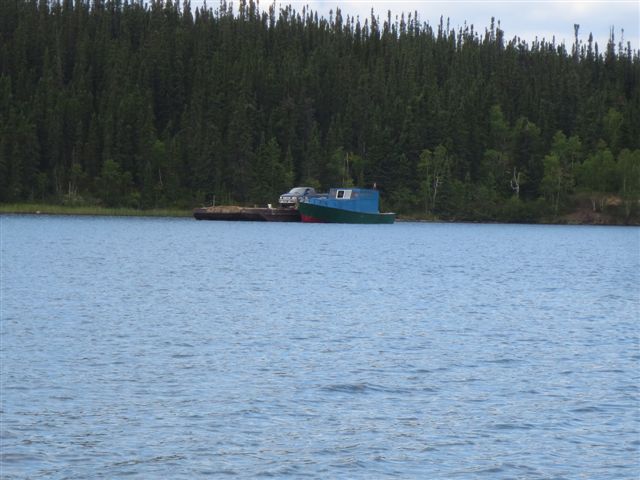 WITH THE CROSS WIND, ALFIE DOCK THE BARGE BY HIMSELF NO PROBLEM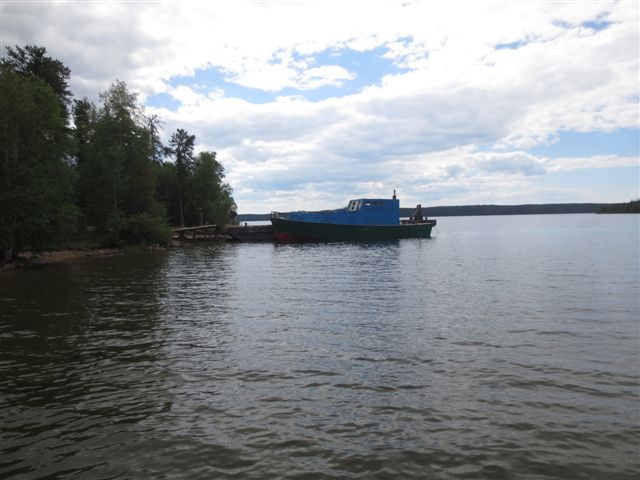 A FLOAT PLANE LANDED AND FLOATED PAST US BUT NO ONE SEEM TO GET A PICTURES OF THAT. BUT EVERYONE GOT A PICTURE OF ME IN "DEEP" WATER MANNING THE WATER PUMP.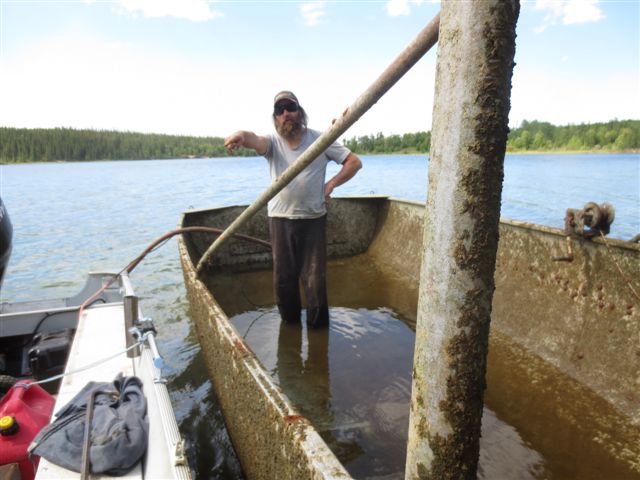 WE PUMPED AS MUCH WATER AS WE COULD THEN PULLED THE "RAMP BOAT" OUT OF THE WATER. WE HAD NO PROBLEM LOADING THE BOAT ON THE TRAILER IN THE CROSS WIND.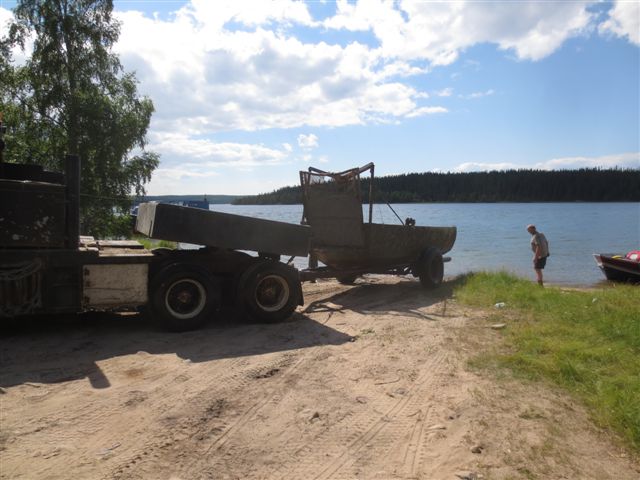 AFTER 6 YEARS UNDER WATER THE DRAIN PLUG UNSCREWED NO PROBLEM TO LET THE REST OF THE WATER OUT.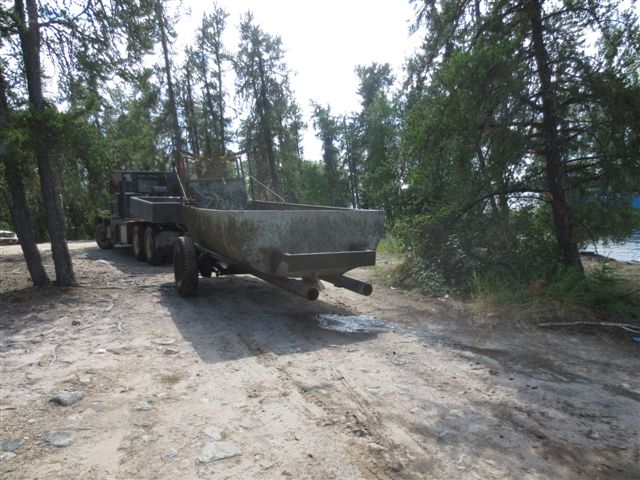 WHILE I TIED THE BOATS DOWN TO THE TRAILERS, THE OTHER GUYS TRIED 3 TIMES TO GET THE LUND BOAT ON THE TRAILER STRAIGHT BUT THAT DIDN'T WORK IN THE CROSS WIND. THE SOUTHERN ROLLER SYSTEM DOES NOT WORK IN THE GREAT WHITE NORTH FOR SOME REASON. OH WELL IT IS ONLY 100kms BACK TO THE "KINGDOM"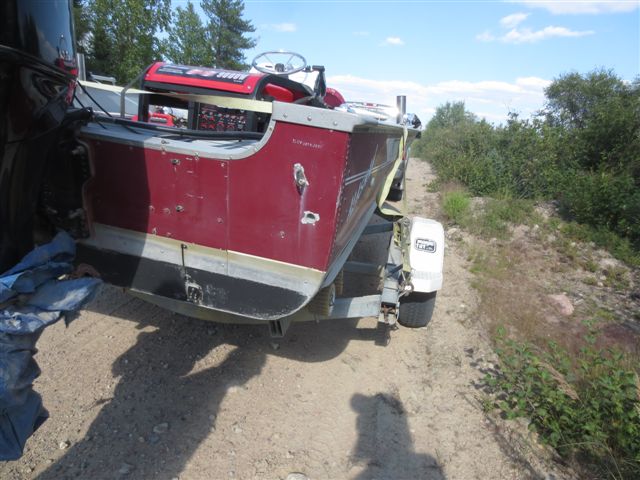 THE KINOOSAO RALLY ROAD WAS THE ROUGHEST I HAVE SEEN IT IN YEARS. IT TOOK US 3 HOURS TO TRAVEL THE FIRST 50kms WHICH MADE FOR AN ADVENTURE. IT WAS ONLY AN HOUR FOR THE LAST 50kms TO THE KINGDOM.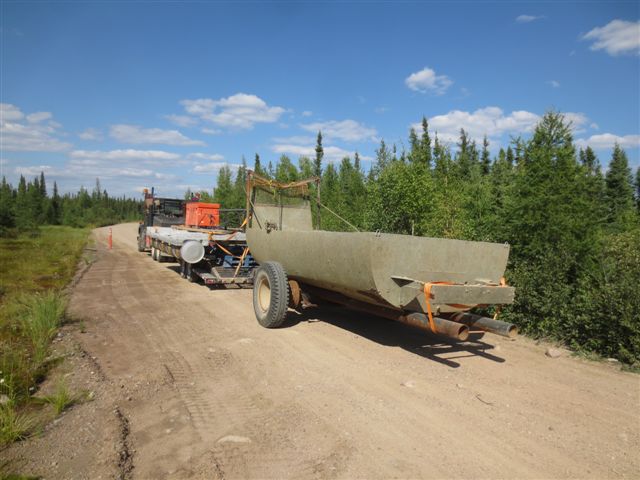 THE "SCREAMING FORD" LOOKING GOOD WITH THE WEIGHT BOX ON THE BACK.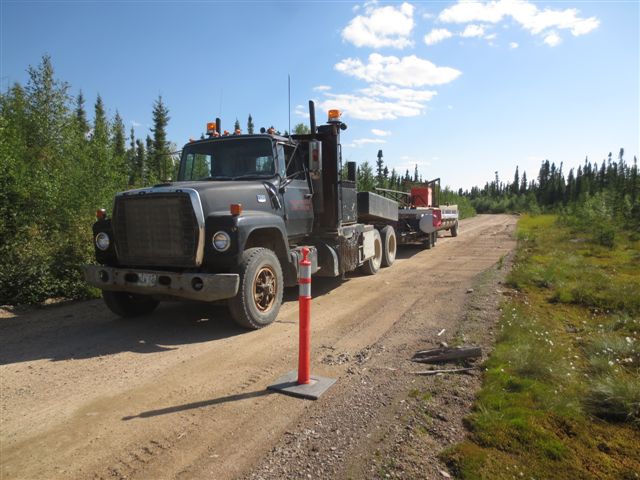 THE PINK CREW CAB WAS THE PILOT CAR ON THIS ROAD BECAUSE THE ROAD IS SO NARROW.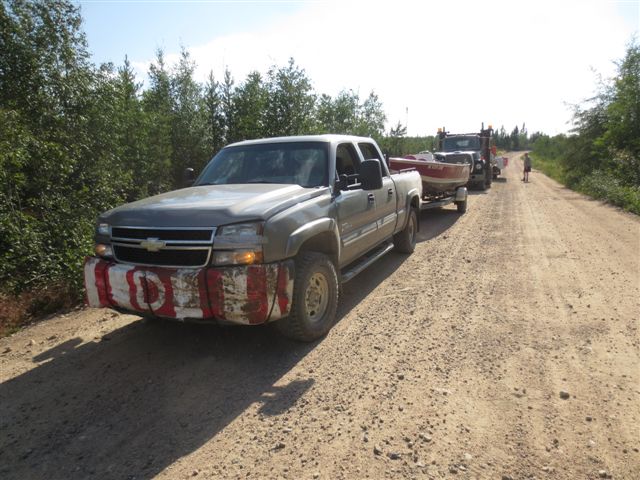 I HAD NO PROBLEM WITH THE BRIDGES ON THIS ROAD.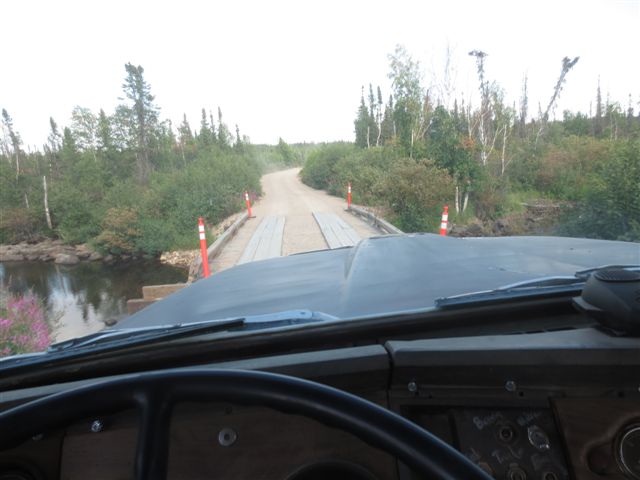 THE "RAMP BOAT" IS BACK IN THE "KINGDOM" WHICH MAKES ME FEEL GOOD.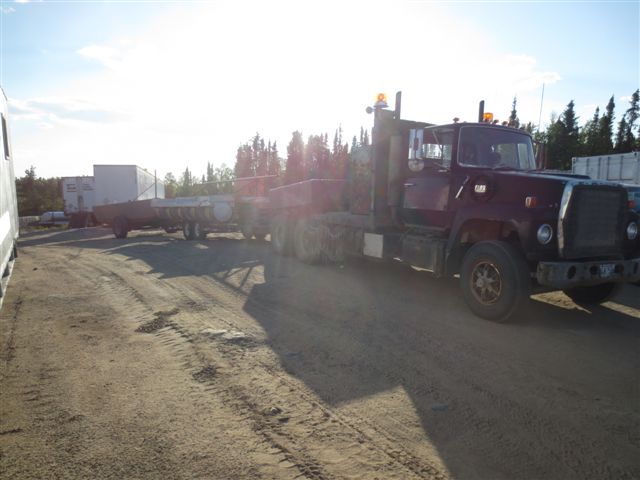 EVERYONE ELSE GETS TO RELAX AFTER THE LONG DAY TO KINOOSAO AND BACK BUT I HAVE TO WORK.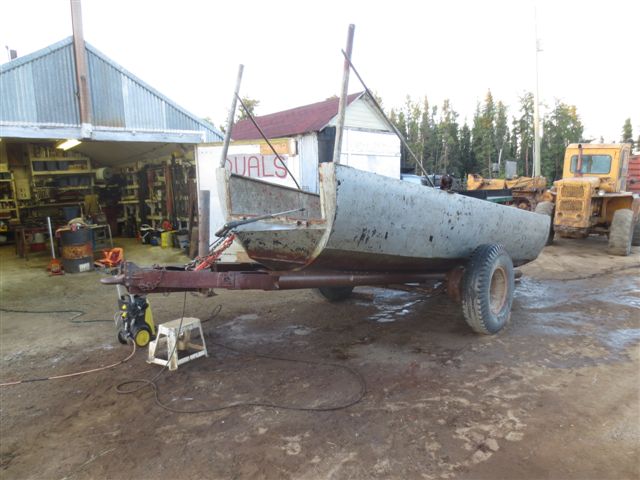 A COUPLE OF HOURS WITH THE PRESSURE WASHER AND THE "RAMP BOAT" CLEANED UP VERY WELL FOR BEING ON THE BOTTOM OF A LAKE FOR 6 YEARS AND 2 DAYS.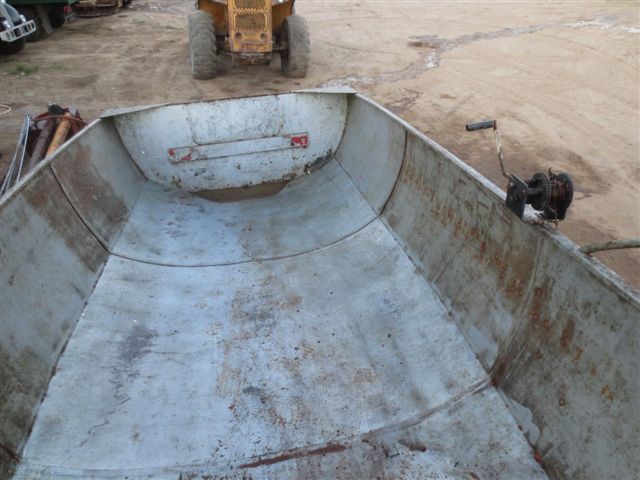 OF COURSE I HAD TO MARK ON THE SIDE OF THE "RAMP BOAT" THE HISTORY.