KING OF OBSOLETE
"LIFE IN THE KINGDOM"
THIS IS MY SECOND BOOK OF MY FOUR BOOK PUBLISHING DEAL.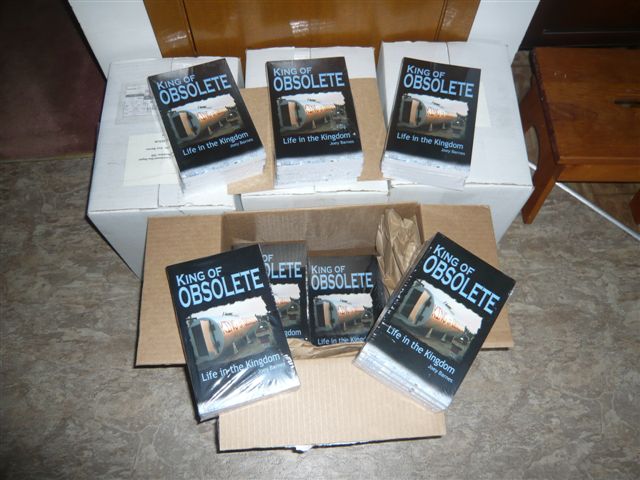 THE BOOK TO THE USA WILL COME TO $29.95 USA MONEY INCLUDING THE SHIPPING BECAUSE OF THE EXCHANGE RATES AS OF MARCH 10 2009.
THE BOOK IN CANADA WILL BE $29.95 IN CANADIAN MONEY INCLUDING SHIPPING.
MAKE CHEQUE OR INTERNATIONAL MONEY ORDER PAYABLE TO
King of Obsolete
Box 372
Lynn Lake, Manitoba
R0B 0W0
Canada
Ph. (204) 356-8846
email me at info@kingofobsolete.ca
FIRST BOOK "CAT TRAIN NEWSLETTERS"