I STARTED THE MORNING OFF BY GETTING STUCK IN THE WESTERN STAR. A LITTLE SAND IS ALL IT TAKES TO GET STUCK AGAIN AND AGAIN.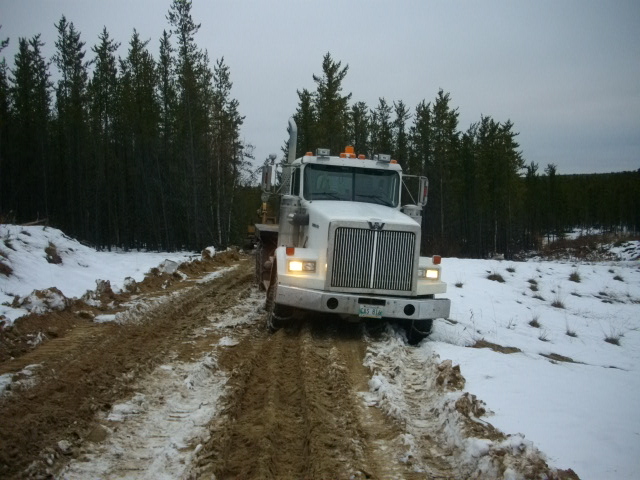 THIS WORKED OUT GOOD BECAUSE XENA FOUND AN OLD BOMBARDIER OVER THE DEBRIS HILL. GEO Ron REACHED OVER AND DRAGGED THE BURNT VEHICLE OUT.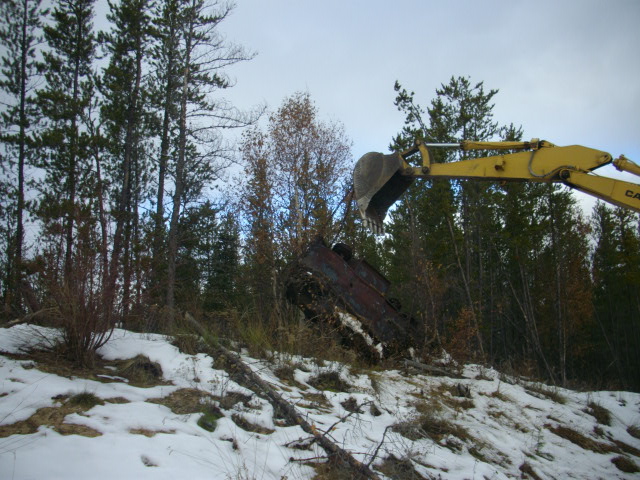 FUNNY LOOKING LOAD ON THE TILT DECK BUT IT WILL RECYCLE VERY NICELY.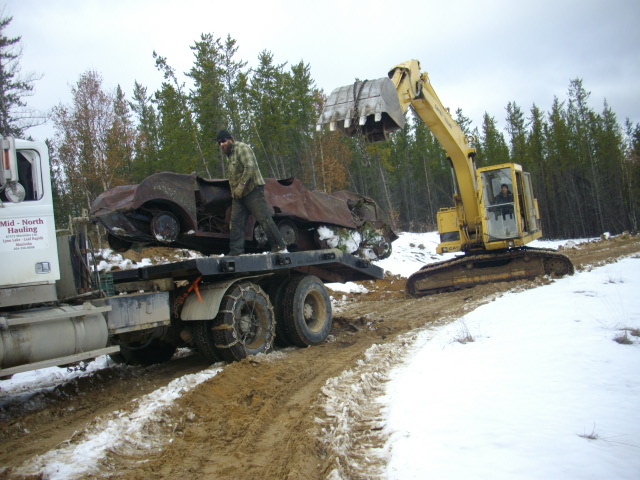 WE HAULED THE SCRAP VEHICLES TO THE NEW LOCATION WHICH WAS LOCATED ON MORE SAND.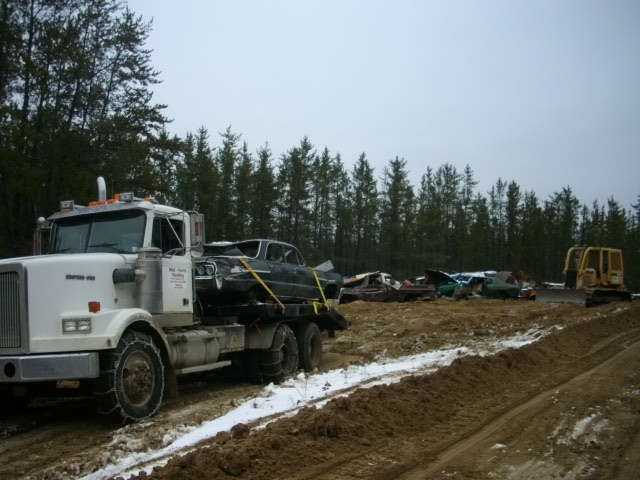 XENA USED THE "LEMON SISTER" TO PULL THE VEHICLES OFF THE WESTERN STAR.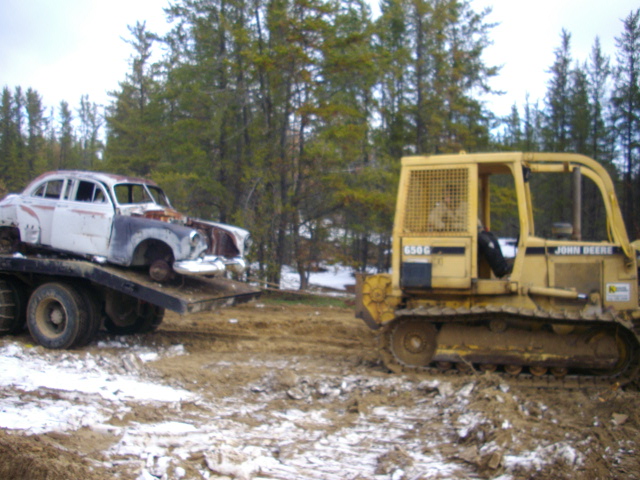 THEN AFTER SHE UNHOOKED THE CHAIN, SHE PUSHED THE VEHICLE IN TIGHT TO THE PILE.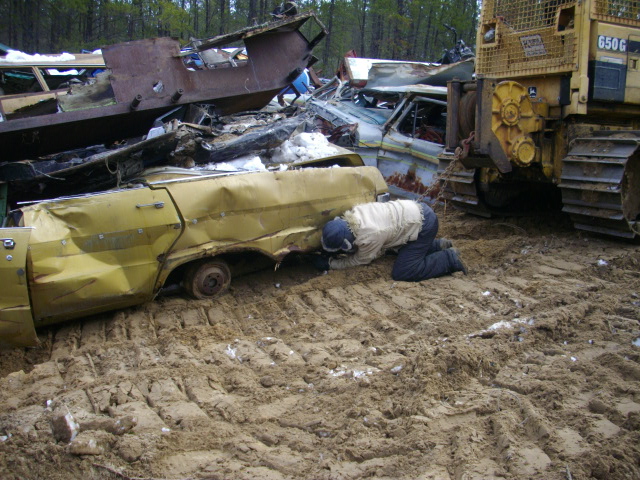 SOME NICE OLD CARS WHICH WERE NOT WORTH SAVING AS COLLECTABLES.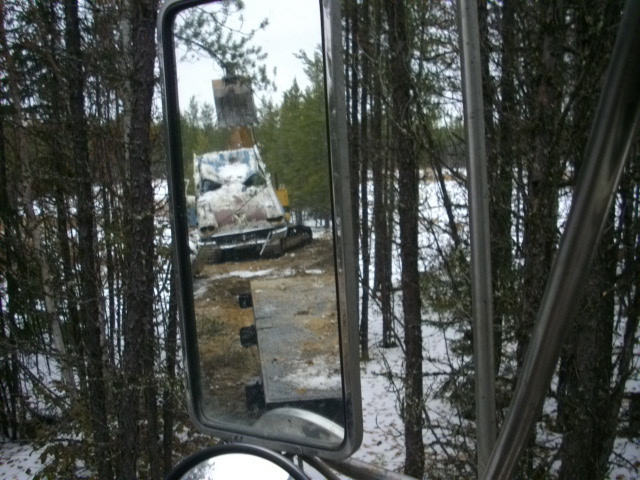 WE LOADED THE TRUCKS ON THE WESTERN STAR, THEN LOADED THE SMALLER STUFF TO MAKE AND EASY PACKAGE TO DRAG OFF. ONCE AGAIN LOTS OF CLIMBING UP AND DOWN TO HOOK AND UNHOOK CHAINS, LOL.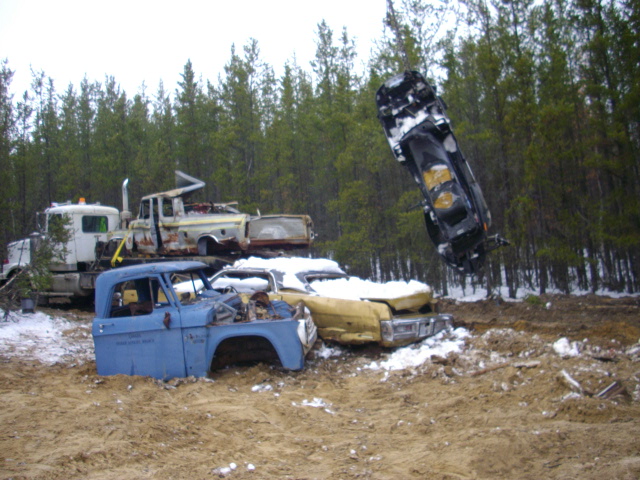 OF COURSE IT HAS TO START TO SNOW BUT THE NEW AREA WAS FINISHED IN TIME AND SMOOTHED OUT. WE HAULED 31 VEHICLES AND NUMEROUS OTHER SCRAP TO THIS LOCATION IN 2 DAYS.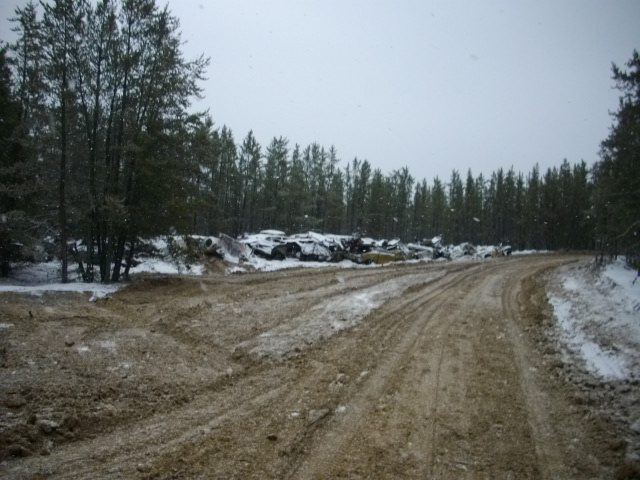 THE OLD AREA THAT WAS SUCH A MESS WAS FINISHED IN TIME TOO.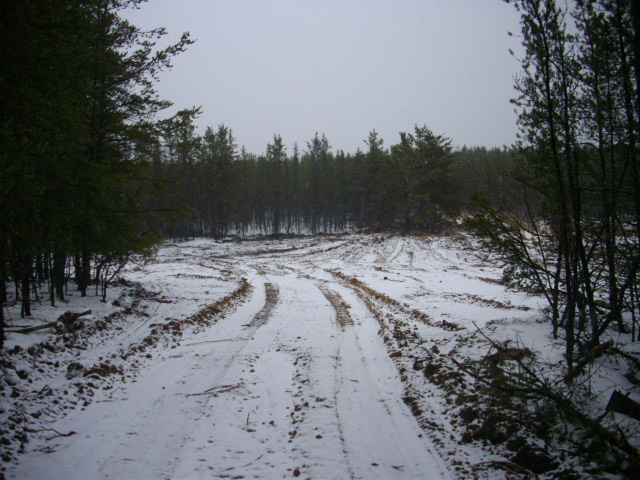 YOU ALWAYS FIND ONE MORE VEHICLE AT THE LAST MINUTE WHICH WAS BESIDE SOMEONE'S HOUSE IN KINOOSAO.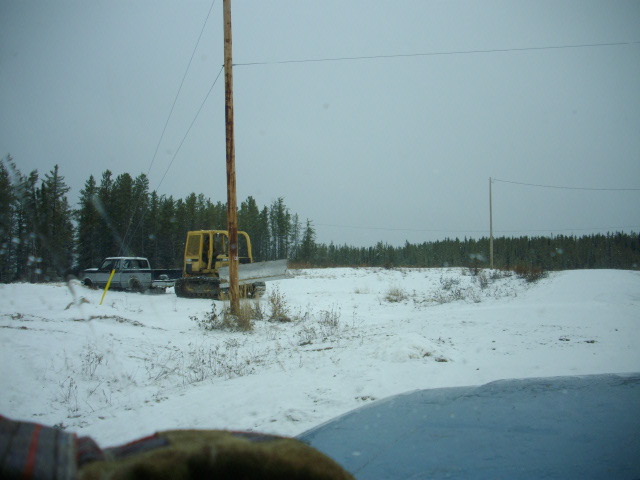 THEN WE REMOVE THE TILT DECK AND LOAD UP TO HEAD BACK TO THE "KINGDOM".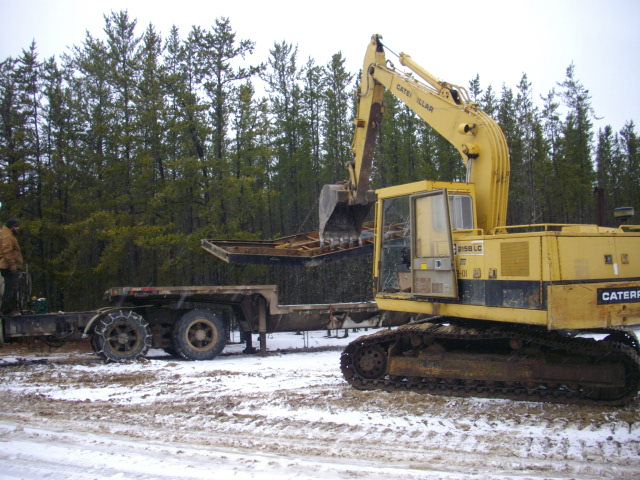 WE DECIDED TO WALK ALL THE TRACKED EQUIPMENT THE 4 KMS TO THE BIG HILL AND LOAD AT THE TOP. INSTEAD OF TRYING TO GET THE SEMI TO CLIMB SUCH A STEEP HILL IN THE FRESH SNOW.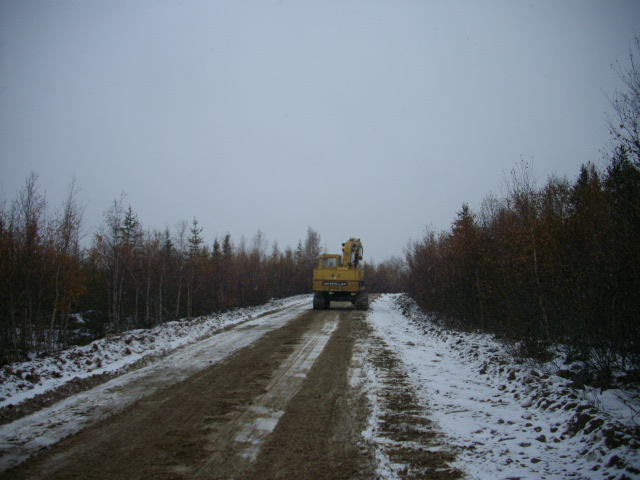 SINCE SAND IS EVERYWHERE. I SANDED THE TRAILER DECK AND THE RAMPS SO THE BACK-HOE WOULD NOT SLIDE OFF THE SIDE OF THE TRAILER BUT IT DID ANYWAYS.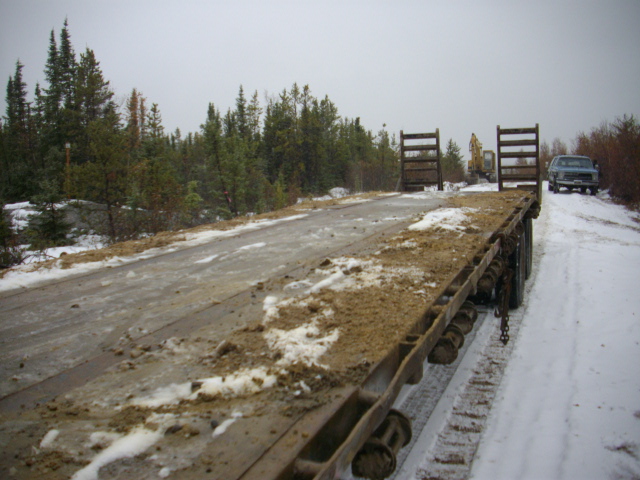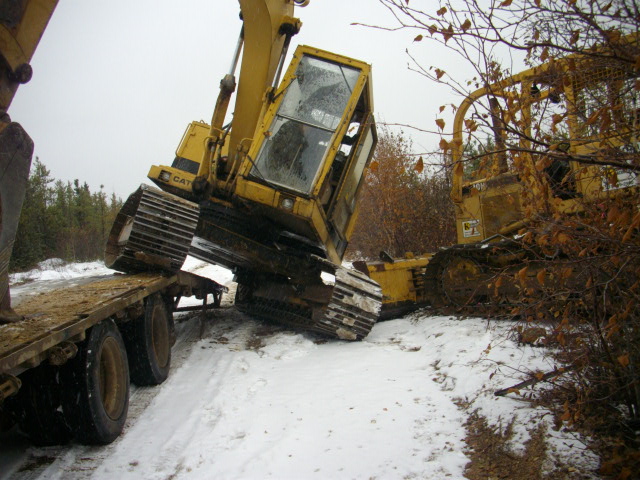 ONCE WE HAD EVERYTHING LOADED UP, THE 100kms DRIVE BACK TO LYNN LAKE TOOK OVER 6 HOURS. THE JOYS OF LIVING IN THE GREAT WHITE NORTH.