WHAT THE "KING" DID TODAY FOR THE DIAL UP USERS
DECEMBER 9 2006, I STARTED THIS PAGE FOR THE DIAL UP USERS. I SEEM TO HAVE FORGOTTEN WHAT IT IS LIKE TO BE ON DIAL UP NOW THAT I HAVE MY OWN PERSONAL HIGH SPEED DISH. WHAT I'LL DO IS JUST HAVE ONE PICTURE ON THIS PAGE AND IF YOU MISS A DAY THEN GO TO THE REGULAR PAGE WITH ALL THE EVENTS OF THE "KINGDOM". I HOPE THIS WORKS AND IF THERE IS PROBLEMS JUST EMAIL ME AT info@kingofobsolete.ca
THANSK
WHAT THE KING DID TODAY -- MAY 10 2013
DOUBLE OR NOTHING -- APRIL 20 2013
TRIPLE OR NOTHING -- APRIL 17 2013
TD-18 KNOWN AS BLAINE -- updated jan 24 2013
TD-18 KNOWN AS DUALLY -- updated jan 20 2013
1947 DODGE "LOWRIDER" CAR -- updated jan 08 2013
TD-6 TD-9 THERMOSTAT UPGRADE -- JAN 08 2013
XMAS DAY VIDEO OF 8 COLLECTABLES RUNNING (SHORT 33 SECOND VIDEO FOR DIAL UP FOLLOWERS ON PHOTOBUCKET)
CAT TRAIN VIDEO BOXING DAY 2012 (SHORT 48 SECOND VIDEO FOR DIAL UP FOLLOWERS ON PHOTOBUCKET)
THE BLACK FLEET ON WHEELS -- JAN 01 2013 MY WHEELED COLLECTABLES
1939 MAPLE LEAF TRUCK -- JAN 07 2013 FIRST NEW PAGE USING THE NEW PROGRAM
LINKS TO WHERE THE KING VISITS IN COMPUTER LAND -- MY FAVORITE PLACES -update jan 01 2013
CAT TRAIN NEWSLETTERS BOOK for sale here on the website
LIFE IN THE KINGDOM BOOK for sale here on the website
MAY 10 2013
WITH THE WHEEL STUDS AND NUTS UP-GRADE IT WAS TIME TO BUILD A QUICK ENCLOSED BOX FOR THE TRAILER. OF COURSE I USE MY NON STRAIGHT MATERIAL FROM MY COLLECTION.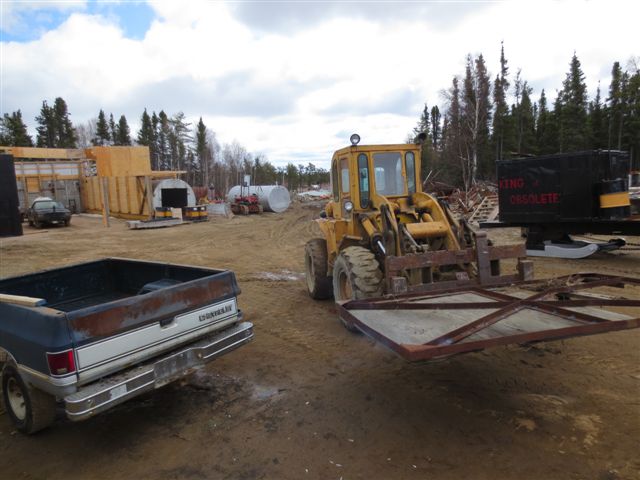 ONCE THE ANGLE IRON WAS WELDED IN TO PLACE AND ALMOST STRAIGHT, I BEGAN TO WORK WITH THE WOOD.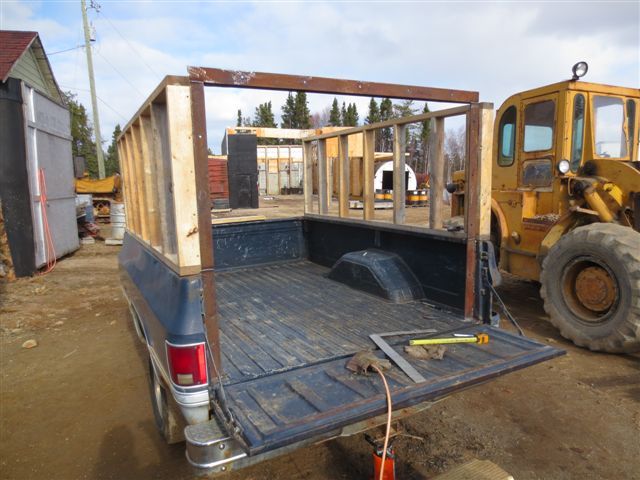 FINISHED UP TONIGHT WITH MOST OF THE WOOD BOLTED AND CROSS BRACED. IT LOOKS TO BE A LITTLE BIT OF OVER KILL ON THIS TRAILER BUT THIS IS WHAT IT TAKES TO TRAVEL OVER THE SO-CALLED ROAD TO THE END OF THE WORLD.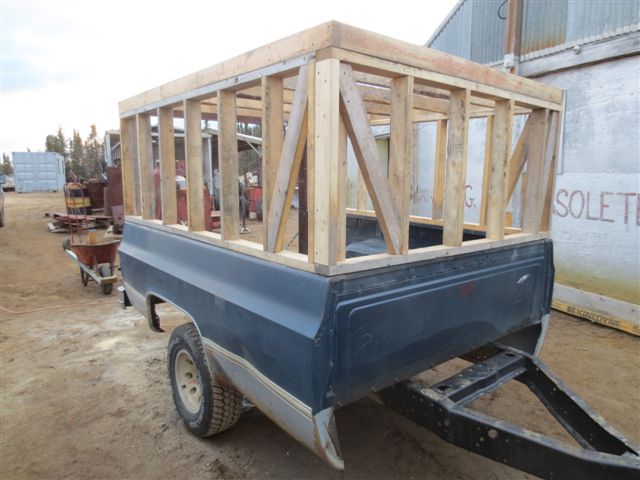 MAY 09 2013
I DECIDED TO UP-GRADE TWO OF MY 1/2 TON TRAILERS TO BIGGER WHEEL NUTS AND STUDS. SOME OF THE FACTORY STUDS ARE MISSING ON MOST OF THE WHEELS.
YOU CAN SEE HOW LARGE THE NEW STUD AND NUT ARE COMPARED TO THE FACTORY ONES.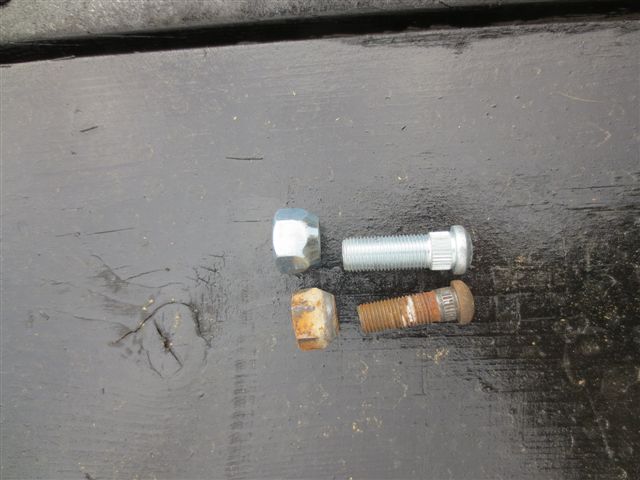 THE COMPLETED JOB AND I HOPE NOT TO HAVE ANY WHEEL TROUBLES FOR A LONG LONG TIME.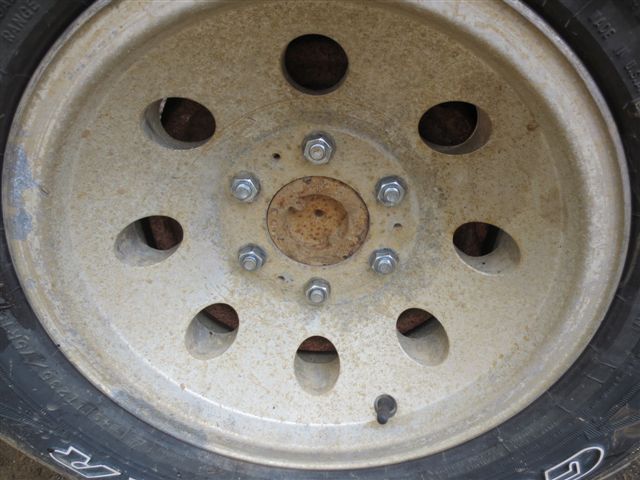 BACK TO REGULAR "WHAT THE KING DID TODAY PAGE"