THE BAR STARTER
ABOUT 15 YEARS AGO, WHEN I GOT MY SECOND INTERNATIONAL T-9 SWING CRANE CAT WHICH BECAME THE "FAMOUS BLACK CAT", HE WAS SEIZED. SO TRYING TO GET HIM UN-SEIZED, THE BIG PRY BAR SLIPPED A COUPLE OF TIMES AND SCUFFED THE HAIR OFF OF MY KNUCKLES. SO I BUILT THE "BAR STARTER" IN REVENGE OF THOSE PRY BARS THAT HURT SO MUCH. LOOKING BACK, THIS SIMPLE DESIGN THAT TOOK LESS THEN 1/2 HOUR TO MAKE HAS BEEN USED LOTS OVER THE YEARS AND HAS SAVED MY KNUCKLE HAIRS TOO. I ENJOY SHARING THIS "BAR STARTER" WHICH I MADE TO MAKE MY LIFE EASIER IN THE GREAT WHITE NORTH. SO PLEASE ENJOY AND MAKE YOUR "BAR STARTER" FOR HOURS OF KNUCKLE FREE PAIN, LOL.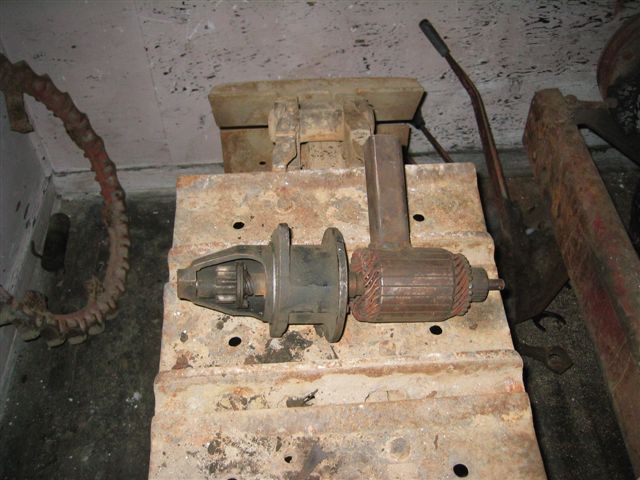 TAKE YOUR STARTER AND WELD THE BENDIX IN THE OUT POSITION. THEN WELD A SHORT PIPE OR SQUARE TUBING ON THE ARMATURE. WELD IT GOOD BECAUSE THE COPPER AND COATINGS WILL EFFECT YOU WELD STRENGTH.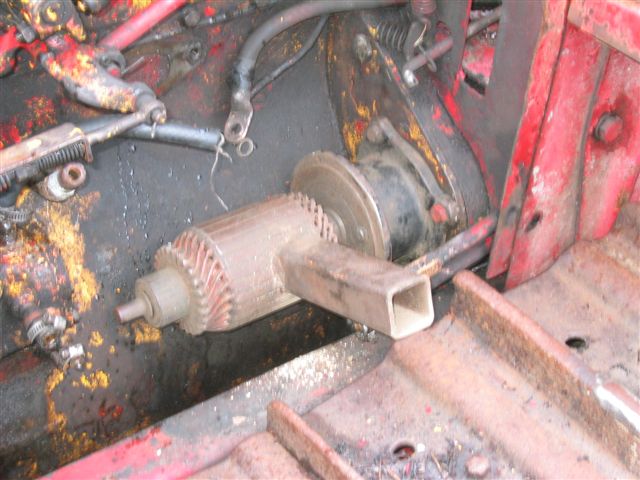 THIS IS THE "BAR STARTER" ON THE TD-6 KNOWN AS "KOMMUNIST KAT".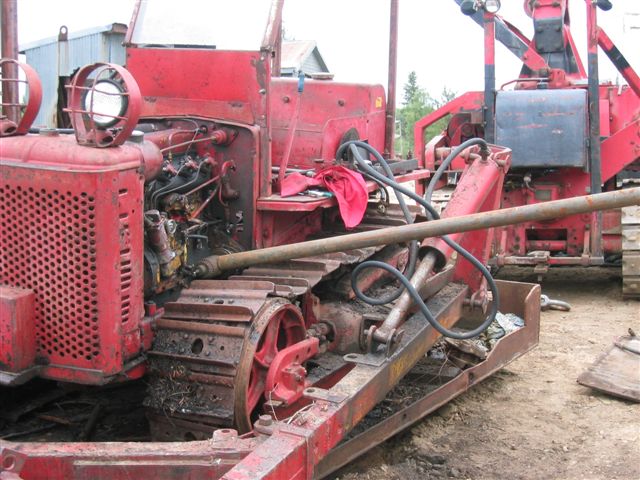 LONG PIPE AND IT IS NOW UN-SEIZED USING THE "BAR STARTER" THANSK
BACK IN 2012 I PAINTED THE BAR STARTER TO MAKE IT LOOK GOOD, LOL.