1945 Chevy 3 Ton Truck
Barnes Freighters
This is a company my grandpa Ewart Barnes owned and operated in south western Manitoba from 1930 to 1952. we still have the original art work of the company logo which is hand painted on some type of fabric material.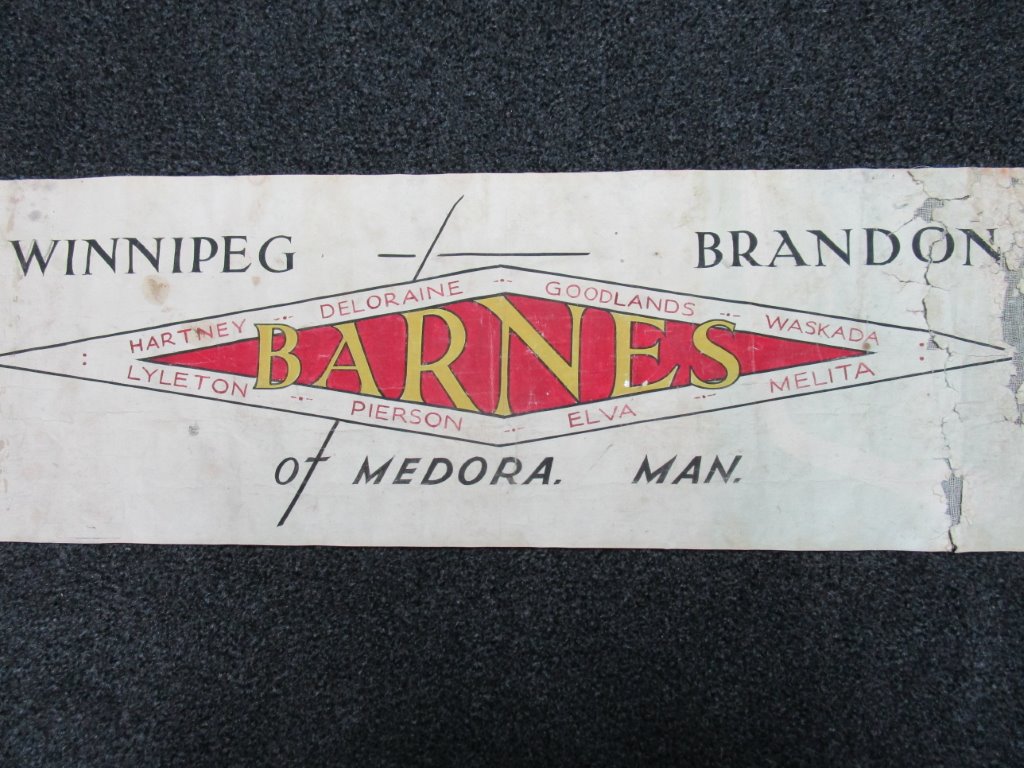 The military let my grandpa purchase a 1945 Chevy 3 Ton truck that was for civilian use. being a military truck it had the big wooden steering wheel which my dad Hank Barnes restored in the mid 1980s.
What helped my grandpa identify the truck as being a Barnes Freighters truck in 1980 was the finned coil as part of the ignition system. The finned coil was a military item only in 1945.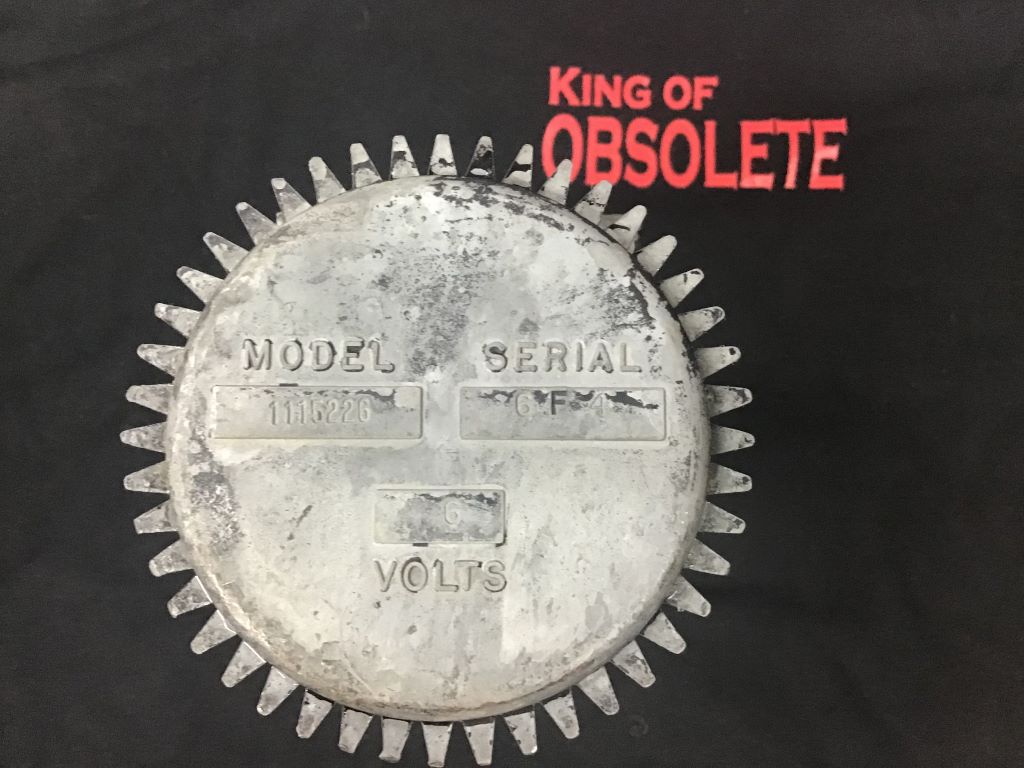 My grandpa never seen the truck after it was hit by a train at the Newstead crossing east of Souris Manitoba in 1947.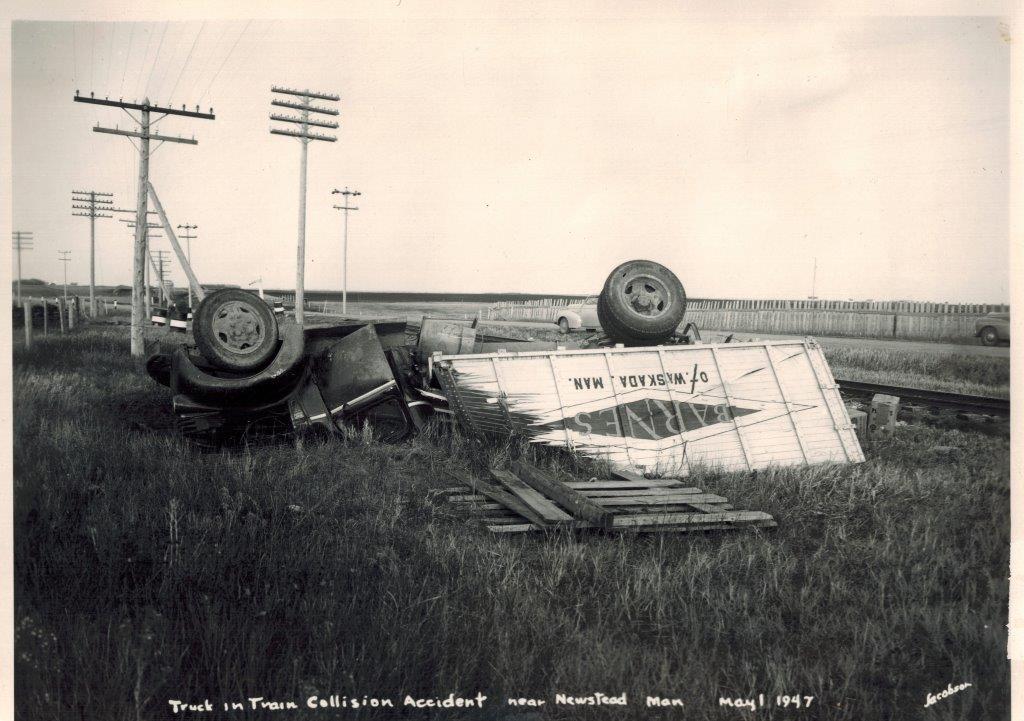 With the use of google earth on xmas eve i marked where the truck would have land upside down in 1947.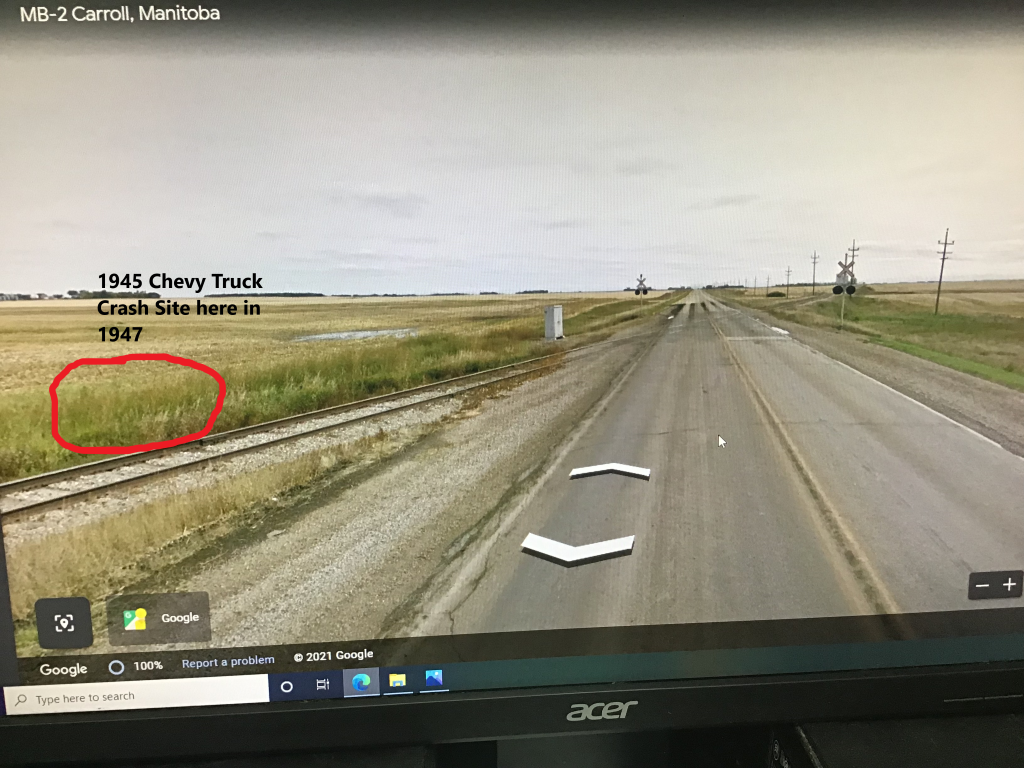 My grandpa said the driver only had a bruise on his leg and all the young chicks in the cardboard boxes survived the crash.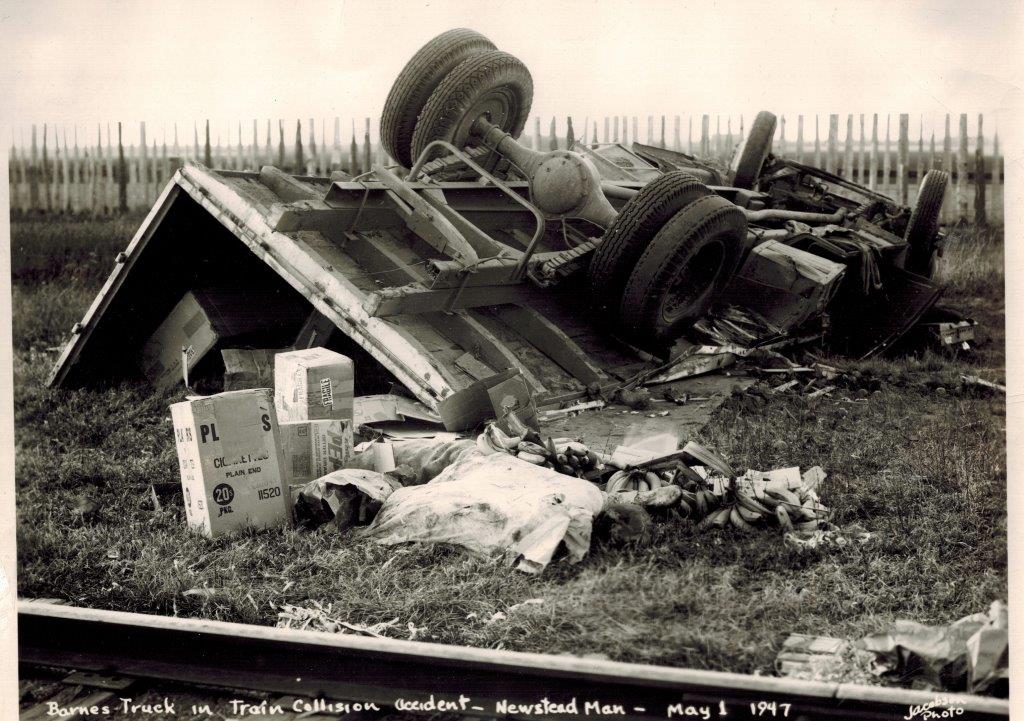 When we found the 45 Chevy in 1980 on a farm by the USA border of Manitoba he used the wooden steering wheel and the finned coil to make a positive identification of the truck being a Barnes Freighter truck. Plus the welding beads on the windshield post showed that the back of the damage cab from the train accident had been removed and a replacement cab welded on.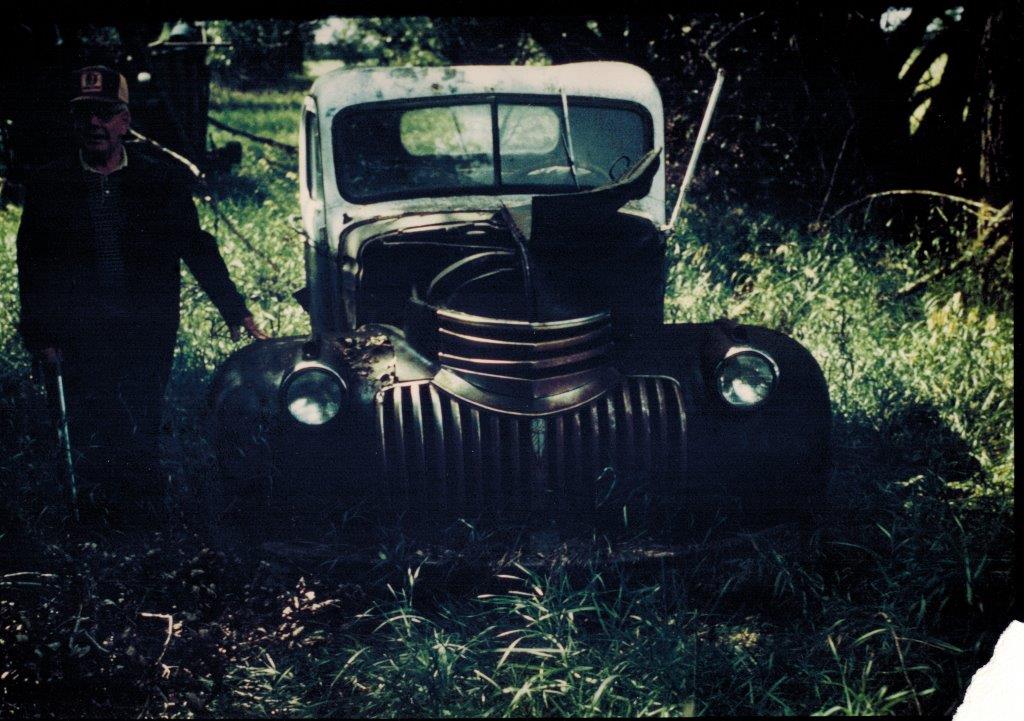 We did the family thing and dragged the 45 Chevy 3 ton home behind the school bus converted to a motor home in 1980.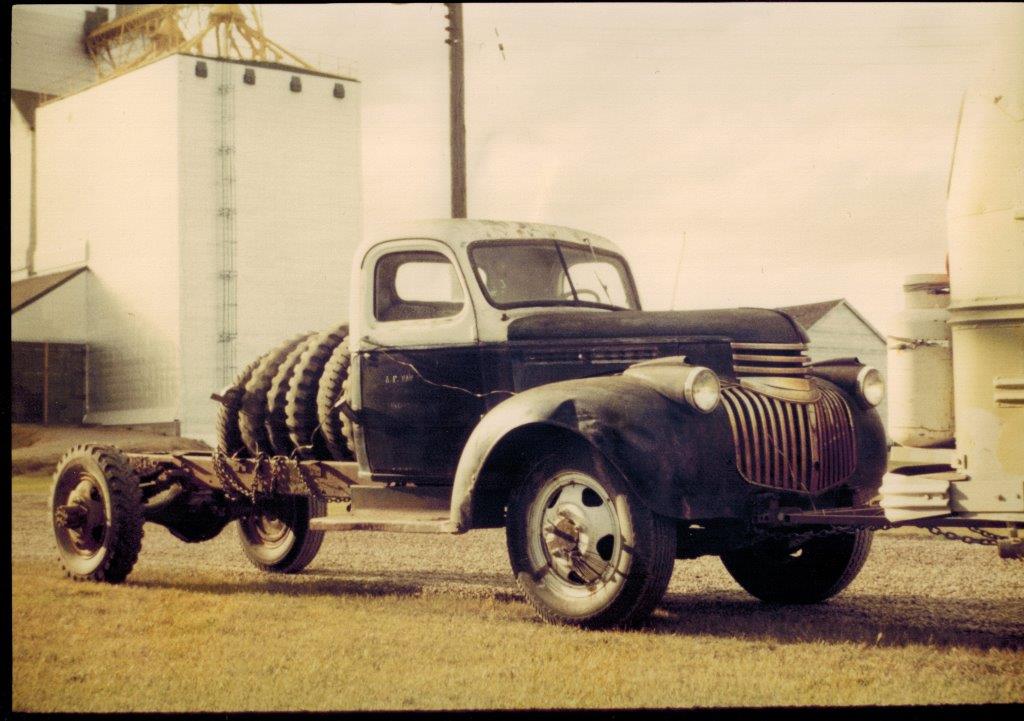 By 1983 we had the truck barely running with a worn out motor to drive around the Pink House in Alexander Manitoba where I grew up. The finned coil can be seen.
The November 1983 picture showing the 45 Chevy with no fenders, the 39 Chevy with wooden box, the 38 GMC with the push bumper. All 3 of these truck are in the Kingdom just outside side of WHO-ville at the end of the world.
In November 2021, my daughter and I dragged out the 45 Chevy that had been in the storage van trailer for many years.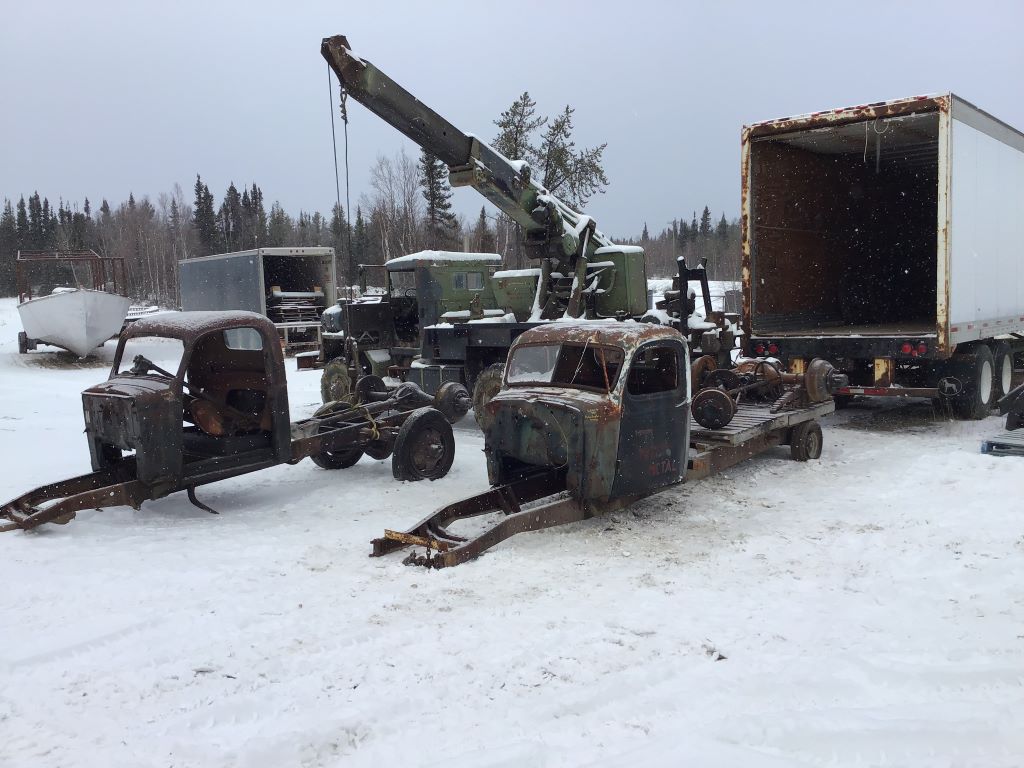 Now the fun begins in ordering the parts to get the 45 Chevy up and running for my daughter since she owns the re-registered company Barnes Freighters as the 4th generation to have fun with the 45 Chevy truck.